LA CASA GRANDE
CASA GRANDE WAS THE HOME FOR THE THE GENERAL MANAGER OF THE LAGO REFINERY. THE HOUSE WAS DESIGNED AND FIRST OCCUPIED BY THE L. G. SMITH FAMILY. THE SMITH FAMILY MOVED IN TO LA CASA GRANDE IN MAY OF 1934 AND LIVED THERE UNTIL JULY OF 1946. THEN THE HORIGAN'S MOVED TO LA CASA GRANDE WHEN HE BECAME PRESIDENT AND THEY WERE THE LAST FAMILY TO LIVE IN CASA GRANDE. AFTER MR. HORIGAN RETIRED AS GENERAL MANAGER AND MR. MINGUS BECAME THE GENERAL MANAGER, THE MINGUS FAMILY PREFERRED TO REMAINED IN BUNGALOW 69 SO MR. MINGUS HAD CASA GRANDE DEMOLISHED.
THIS PHOTO OF CASA GRANDE WAS TAKEN FROM LONE PALM STADIUM IN 1954 BY WALT SPITZER. NOTE THAT LONE PALM STADIUM WAS LIGHTED FOR NIGHT PLAY.
TO SEE THE SMITH FAMILY PAGE CLICK ON THE FIRST PHOTOGRAPH.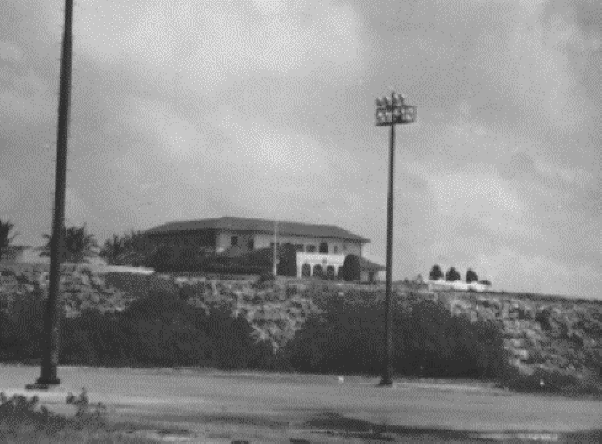 ANOTHER VIEW OF CASA GRANDE TAKEN BY WALT SPITZER.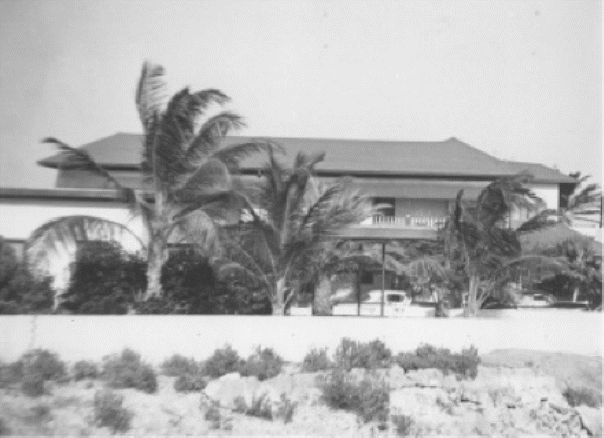 BELOW IS A PHOTO OF CASA GRANDE TAKEN BY HOMER WAITS.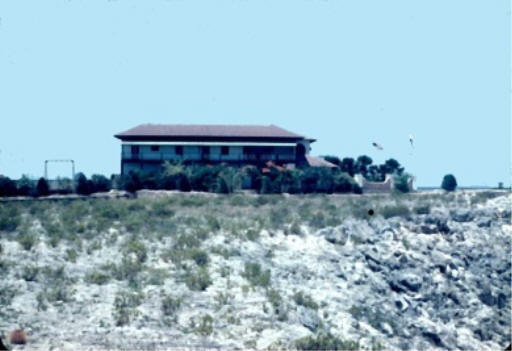 The following photograph was supplied by Stan Norcom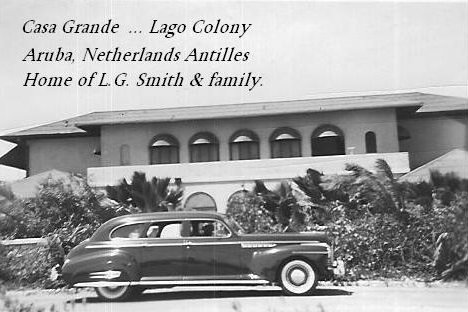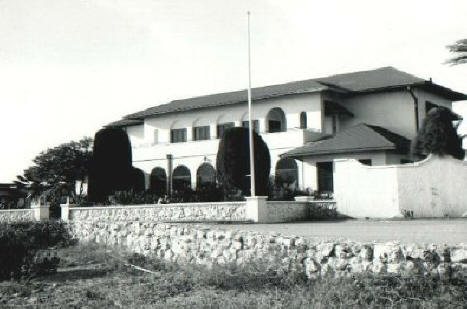 This photo, above, was supplied by Mike Horigan.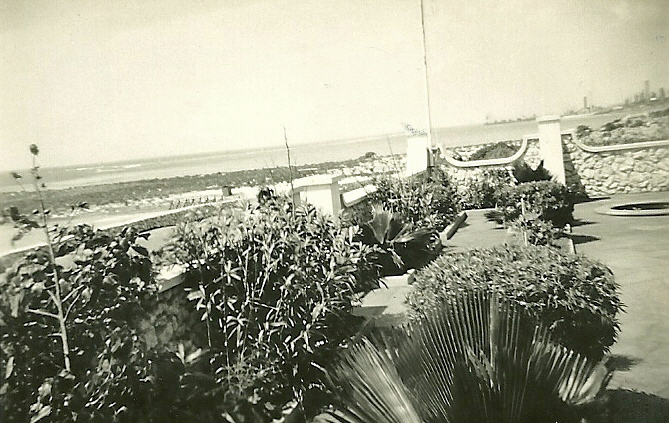 The front garden of La Casa Grande taken in 1937, photo from the McBride Scrapbook.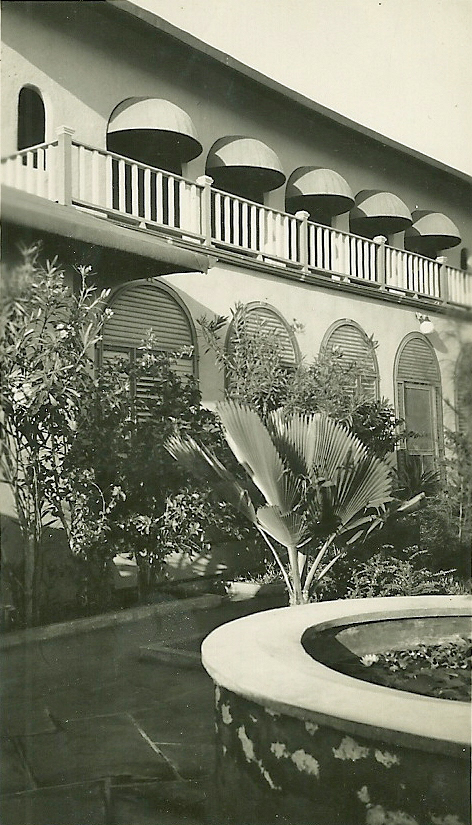 Another view of La Casa Grande from the garden. This photos from the McBride Scrapbook.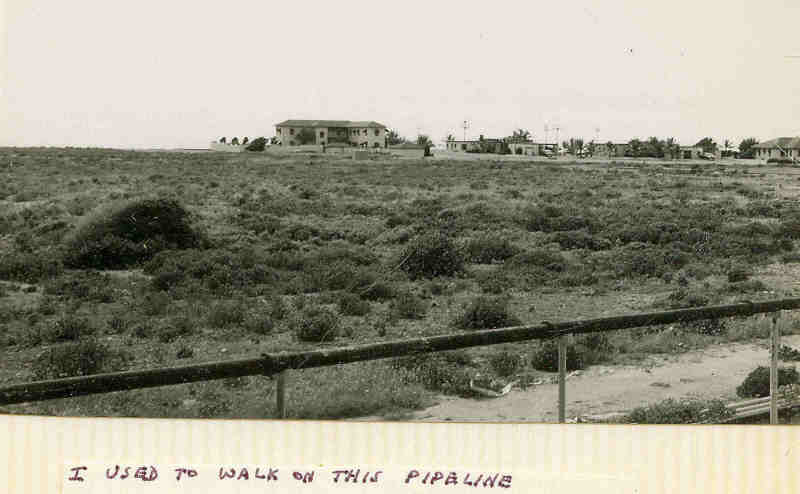 View of the back of La Casa Grande, photo taken from The New Houses, Bill Moyer's Scrapbook.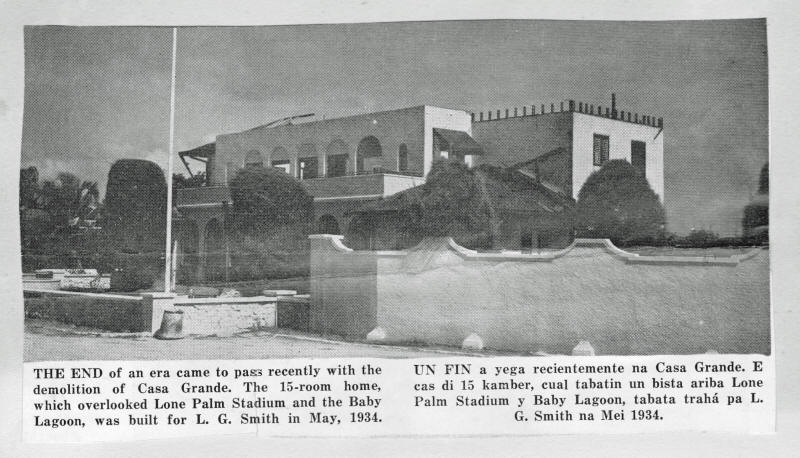 The photo clipping above comes from the Aruba Esso News, it shows La Casa Grande being torn down after Mr. Mingus became General Manager and ordered its removal.