These photographs and invitations were found in Walter Spitzers records. Mr. Horigan was the President, General Manager, of Lago Oil & Transport Co. Ltd. before Mr. O. S. Mingus. Before Mr. Horigan became President Mr. L. G. Smith was the President of the company.
Mr. J. J. Horigan's retirement party invitation and the party program & menu.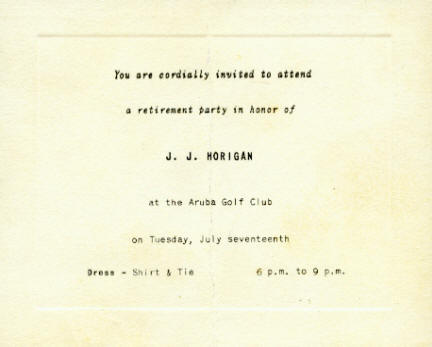 The invitation to the retirement party at the Aruba Golf Club.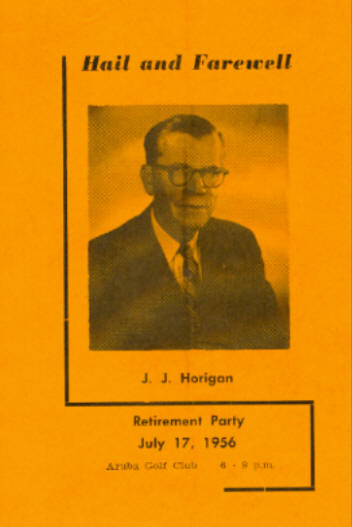 This is the cover of the program for the retirement party.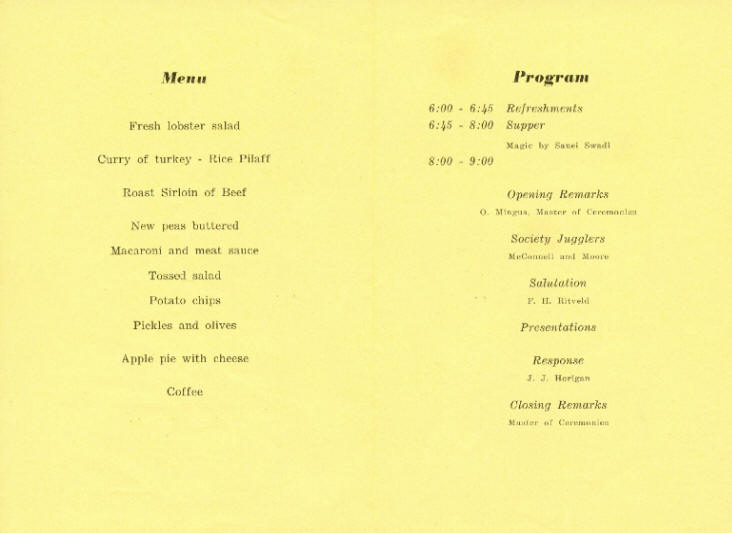 Inside, the program was the menu and the program.