PHOTOS OF LAGO REFINERY
by: Bob Schiageter
Cat Cracker used for making high octane gasoline. The landmark of Lago Refinery in the 40's & 50's.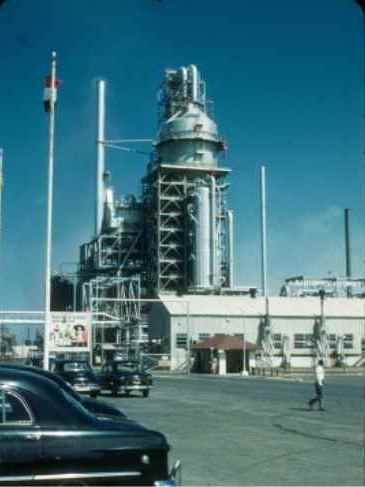 Another shot of the Cat Cracker from outside the refinery.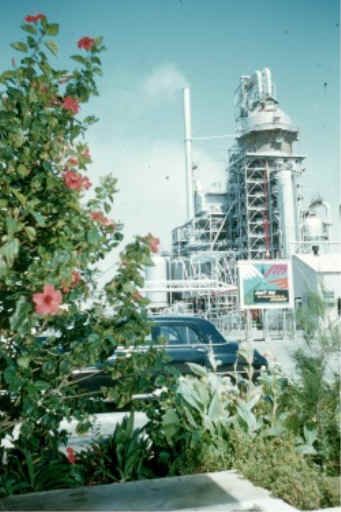 A view looking up at the Cat Cracker from inside the refinery.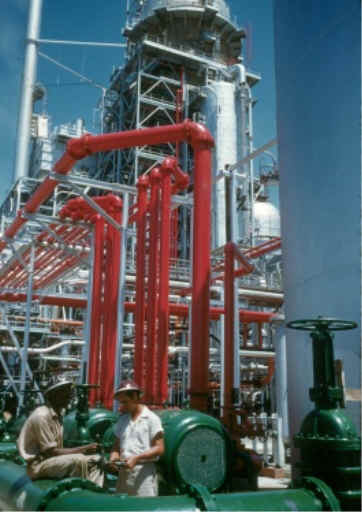 The photo below is overlooking a site for a new bachelor quarters. The Lago Vocational School is the red roof buildings center, left. The white roof building with the roof ventilators in front of the Cat Cracker is the Esso Dinning Hall. The Dinning Hall was open to all foreign staff employees. but was most frequented by the bachelors.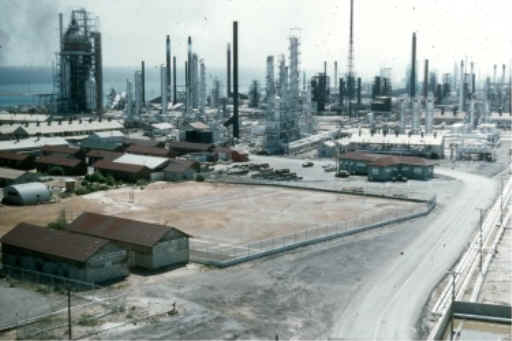 One of the units close up being view by one of the refinery workers.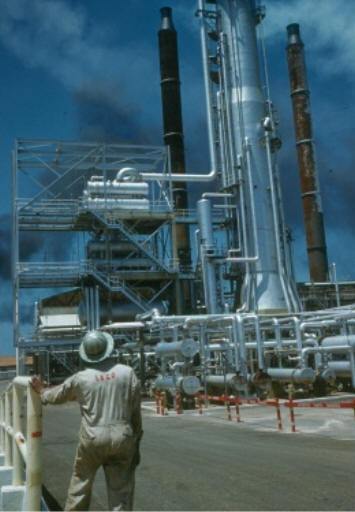 Below is a view of the tank farm and the many types of tanks used to store the product produced by the refinery.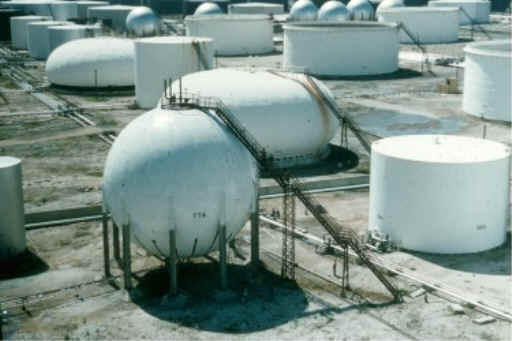 The next photo shows the refinery in the background, as seen from the Big Dock at Roger's Beach. The green house over the water on the left of photo is the saltwater pump house, used for Colony fire protection. The green house on the right is Bungalow 74.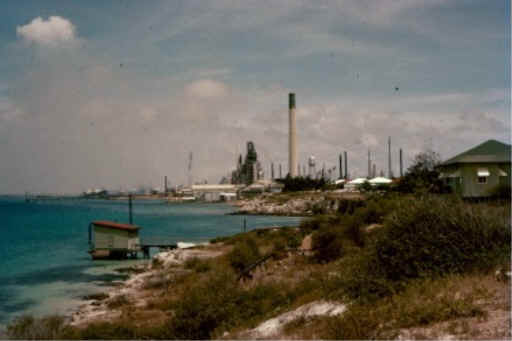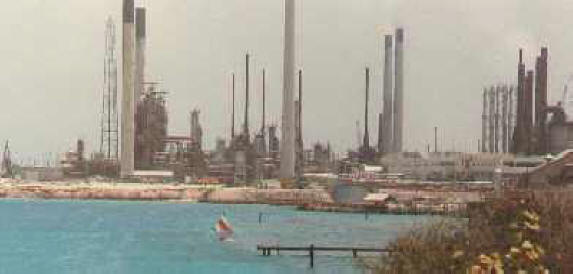 This photo by Stephen Fremgen shows the refinery as it looked in 1984 just before it was closed. Note the Cat Cracker is gone.
CLICK ON PHOTO OF REFINERY TODAY TO GO TO PAGE AND ARTICLE ABOUT THE ARUBA REFINERY TODAY
The next photo is of Lago refiner at night. This photo was taken after World War II. After the U-Boat attack (Link to Story) the refinery as well as the Colony operated under complete black out until the end of World War Il.