VIEWS FROM INSIDE LAGO REFINERY
CLICK HERE TO RETURN TO REFINERY DIRECTORY
PHOTO BELOW: PIPES AND TANKS INSIDE THE LAGO REFINERY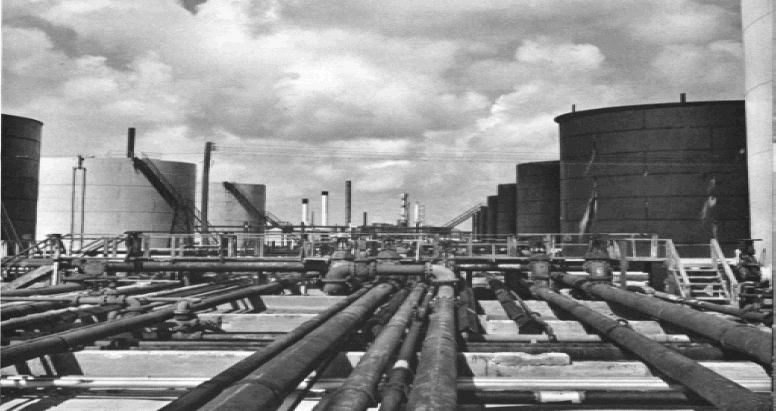 PHOTO BELOW: SPHEROID STORAGE TANKS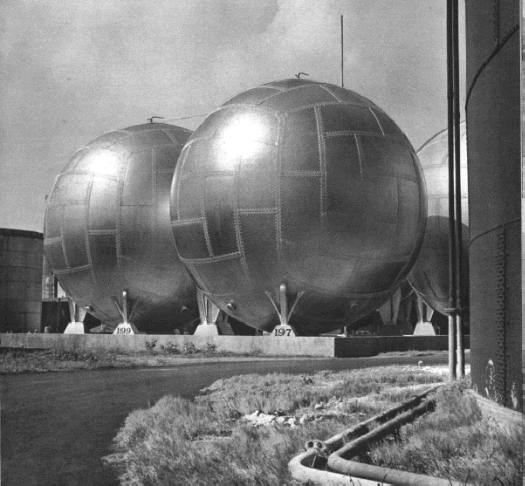 CAT CRACKER AND SPHEROID STORAGE TANKS SHOWN BELOW. FROM THE COVER OF A LAGO TELEPHONE BOOK.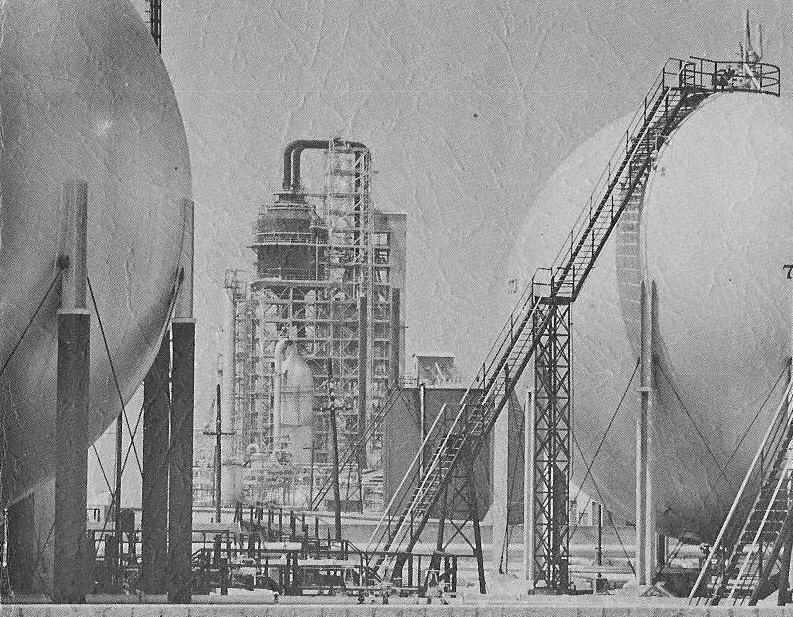 ANOTHER VIEW OF THE CAT CRACKER.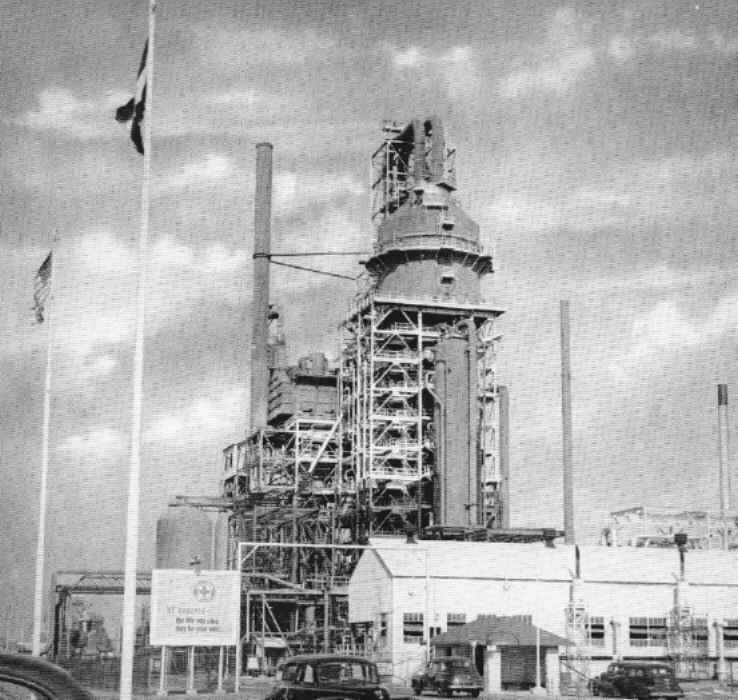 A SHOT FROM THE REFINERY LOOKING TOWARDS THE COLONY, THE CAT CRACKER IS ON THE RIGHT.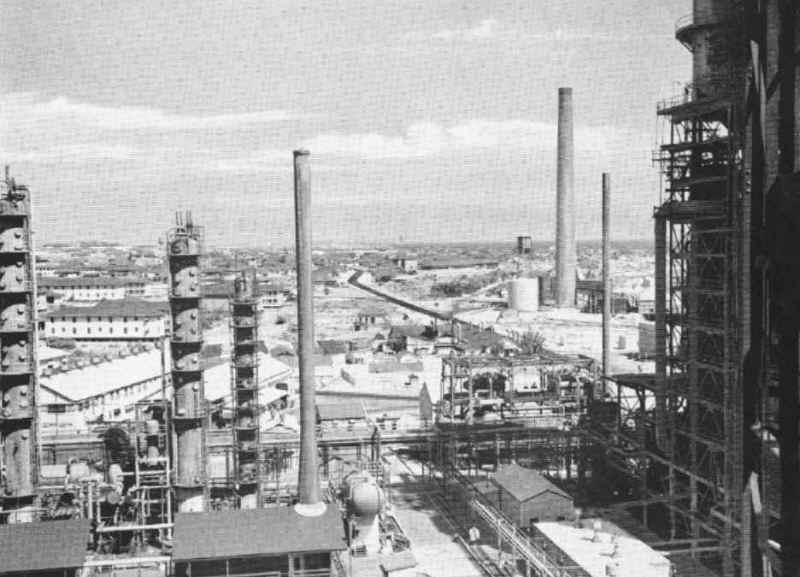 ANOTHER VIEW OF THE REFINERY, LOOKING WEST. PHOTO SUPPLIED BY STEVE FREMGEN
CLICK ON REFINERY PHOTO TO GO TO LARGER VIEW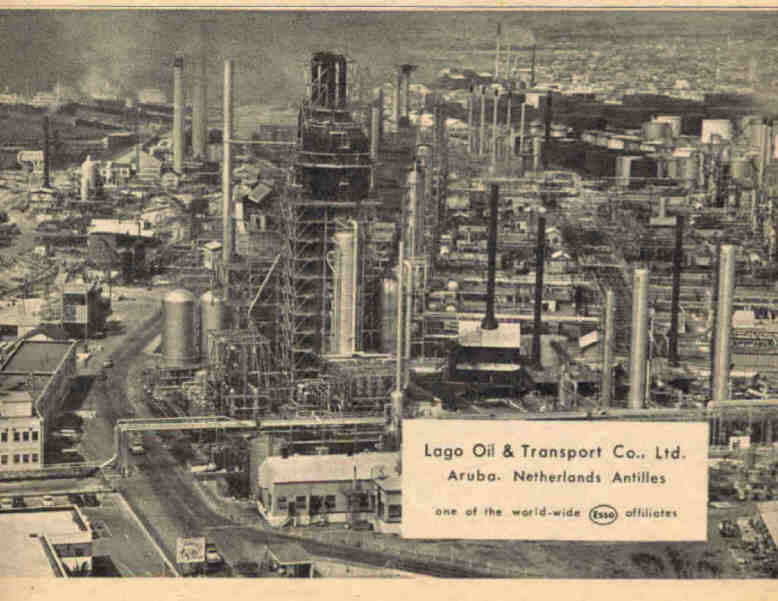 San Nicholas and harbor in the 1950's, photo supplied by Richard Beaujon.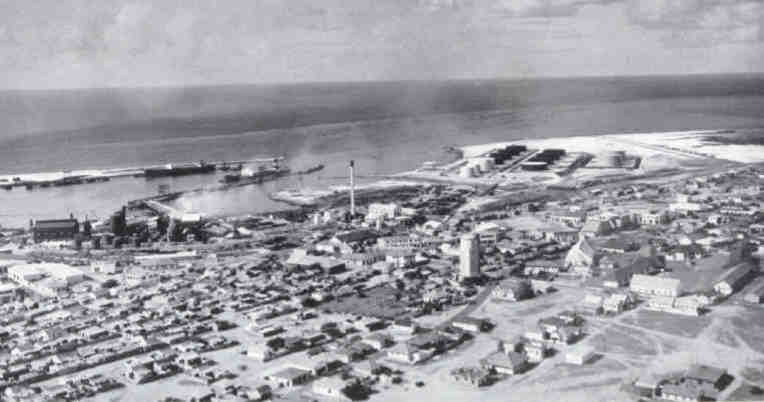 A VIEW OF THE REFINERY TAKEN FROM THE ESSO CLUB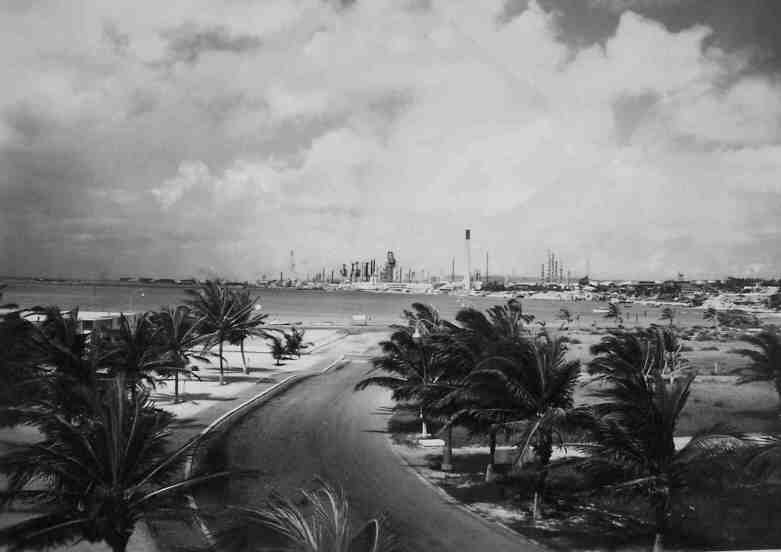 PHOTO BELOW: FINGER PIER WITH REEF PIER IN BACKGROUND. TANKER ON LEFT PARTLY LOADED, TANKER ON RIGHT FULLY LOADED.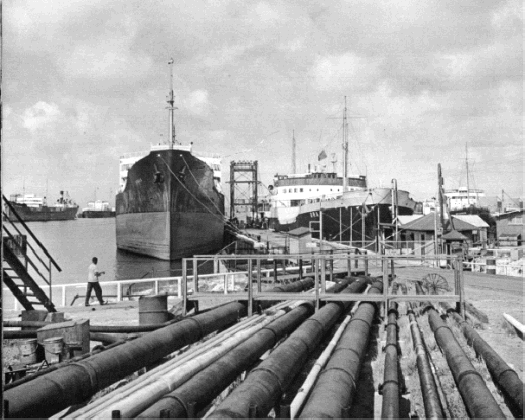 PHOTO BELOW, LAKE TANKERS ARE BEING CLEANED, PAINTED AND REPAIRED IN THE DRY DOCK IN SAN NICHOLAS HARBOR. THESE WERE THE LAKE TANKERS OF THE 1950's. AN EARLY LAKE TANKER CAN BEEN SEEN BY FOLLOWING THIS LINK. (EARLY LAKE TANKER)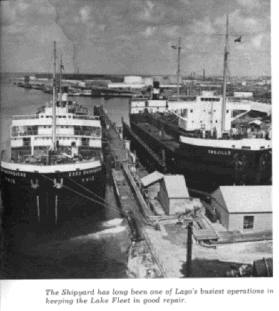 PHOTO BELOW BY HOMER WAITS IS ALSO OF THE DRY DOCK WITH A LAKE TANKER IN THE DRY DOCK.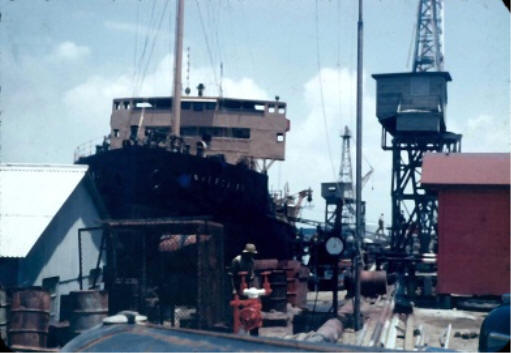 A NICE AERIAL VIEW OF THE SAN NICHOLAS HARBOR, LAGO DOCKS, LAGO REFINERY & TANK FARM. NOTE THE REEF DOCK WAS NOT BUILT AT THE TIME OF THE PHOTOGRAPH.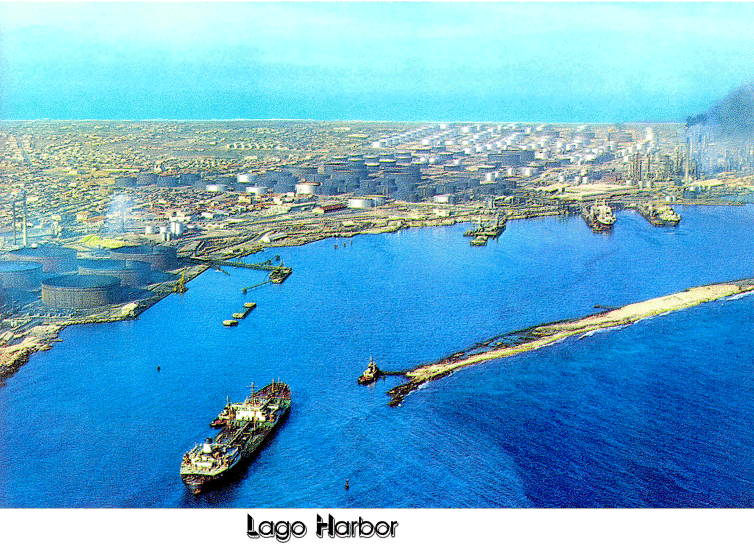 THE PHOTO BELOW BY BOB SCHLAGETER IS OF A TANKER BEING HELPED BY THE HARBOR TUG.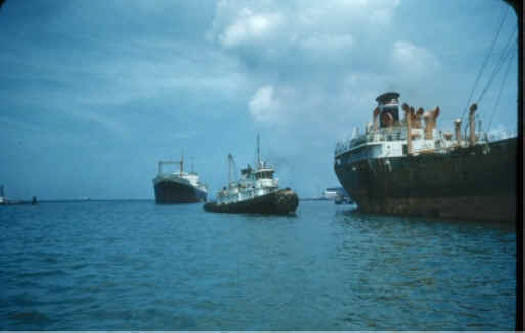 ANOTHER PHOTO BY BOB SCHLAGETER IS AN EMPTY TANKER AT BERT. THIS SHIP IS THE ESSO SPRINGFIELD.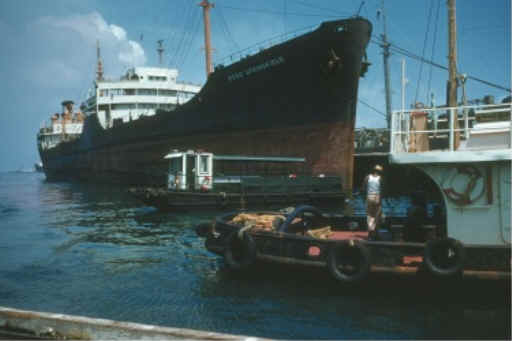 QUITTING TIME AT LAGO. THIS PHOTO WAS TAKEN FROM THE ROOF OF THE LAGO POLICE OFFICE AT GATE 1 LOOKING TOWARDS THE DOCKS. THESE ARE ALL THE LOCAL HIRE EMPLOYEES LEAVING AT THE END OF THEIR SHIFT. THE PHOTO WAS SUPPLIED BY DOLFI KOCK IN ARUBA.