"OLD ESSO CLUB"
The photo below is of the open air movie theater at the Old Esso Club. At the start of World War II the Original Esso Club burned. This temporary club was built using metal buildings set in a square with the center left open to be used as a open air movie theater, the chairs were moved and table brought in for Bingo Games or the concrete floor was cleared and dances were held in the space. Within the buildings there was a Cocktail Lounge, Men's Bar, Soda Fountain, Snack Bar, liquor sales and a library. The glow from the movie at night could be seen from the sky but not from the sea thus the movies were shown during the black out which was enforced throughout World War II. For a story on this subject use the link below.
A SLENDER THREAD
The movie screen and stage in the outdoor theater. Note all the captain chairs.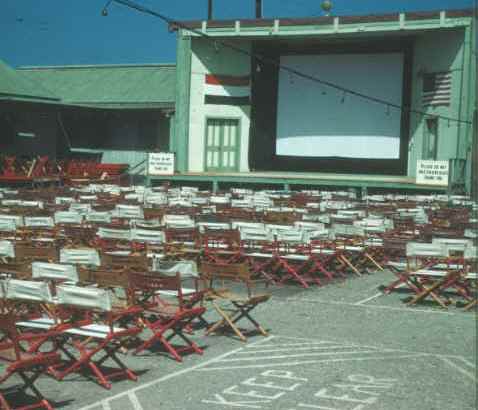 Just move the Captain Chairs and you have a party. Must be a Christmas party, see the tree.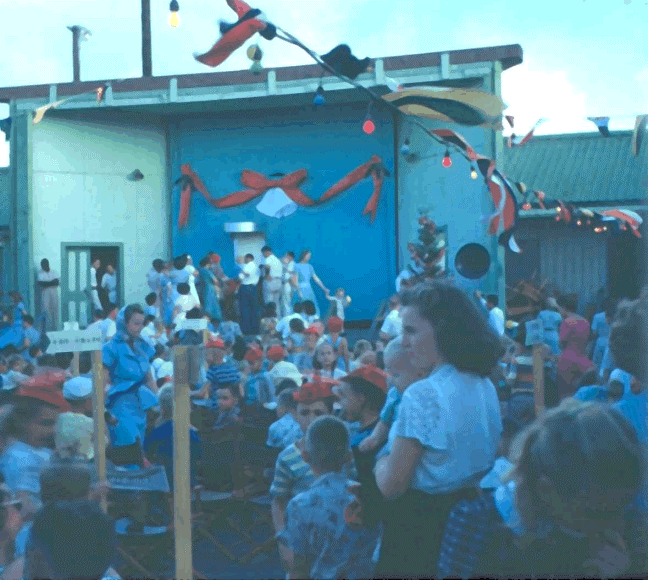 Christmas trees don't grow in Aruba, they arrive by tanker. LINK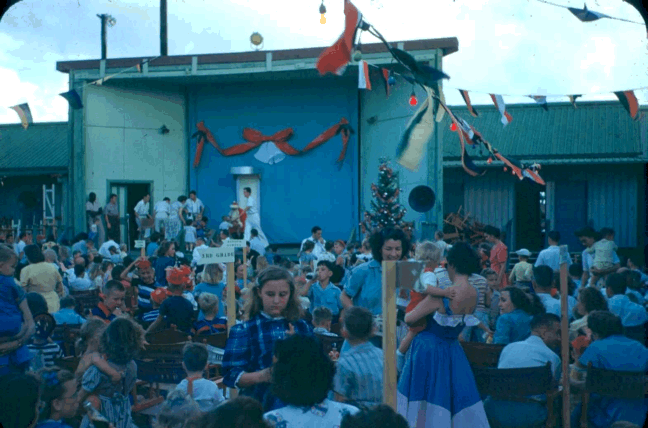 ---
A PHOTO OF THE SODA FOUNTAIN AT THE OLD ESSO CLUB, TAKEN FROM "YOUR ARUBA HOME"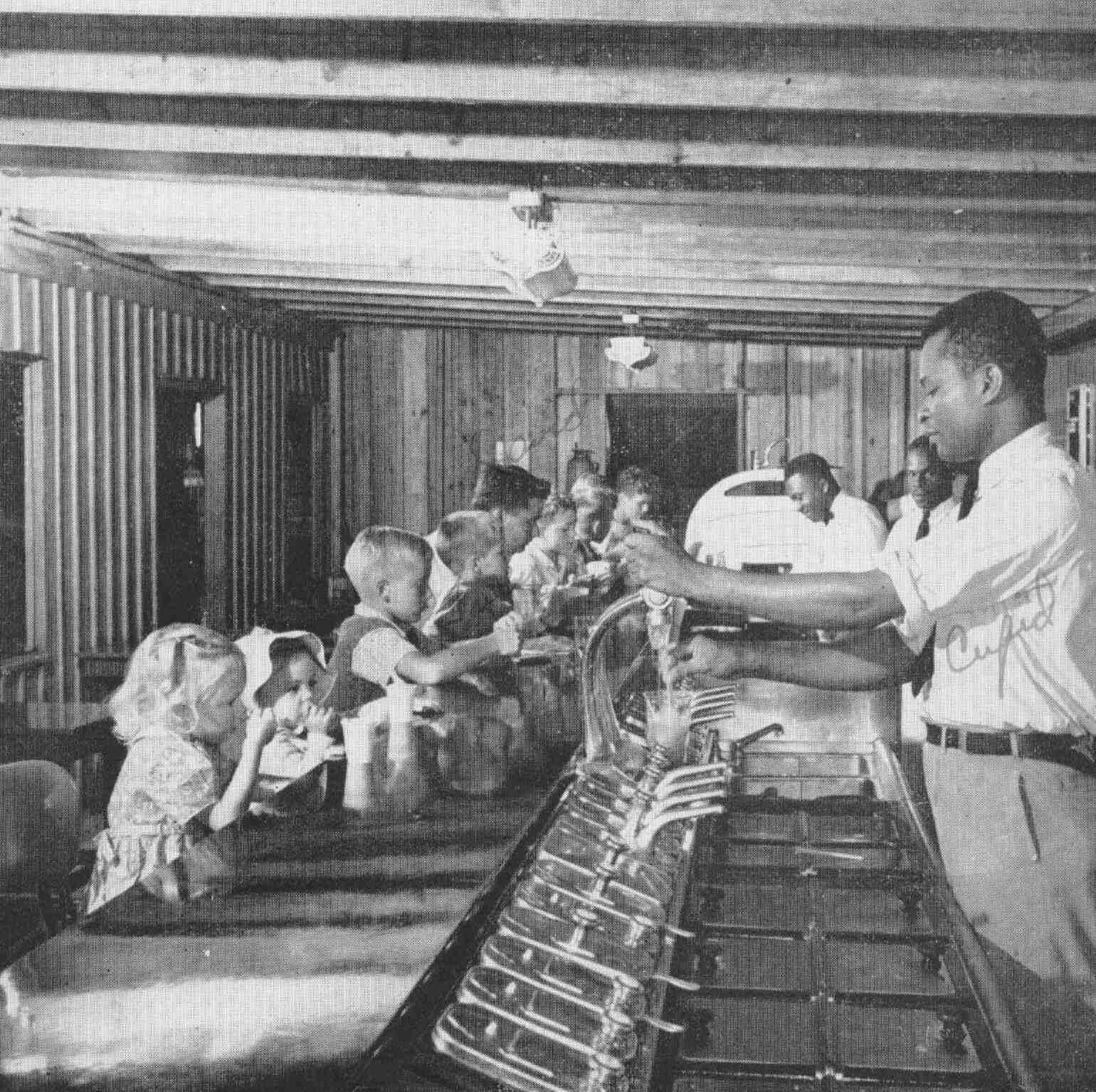 ANOTHER PHOTOGRAPH TAKEN FROM THE 1949 PAN-O-RAM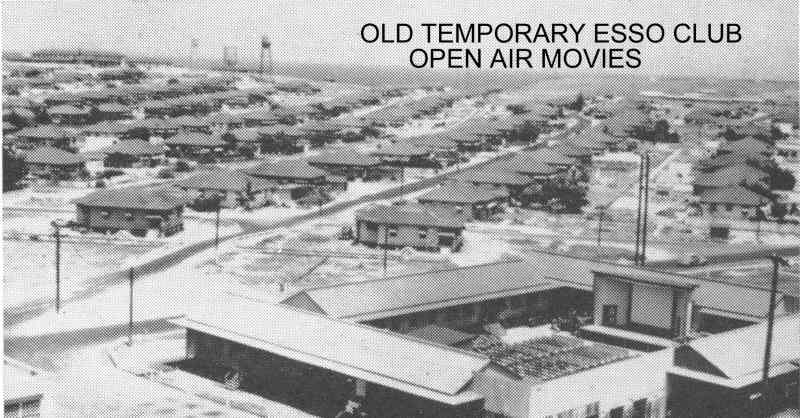 ---
THESE PHOTOS WERE SENT IN IN DECEMBER OF 2011, THEY ARE FROM A CHRISTMAS PARTY AT THE OLD ESSO CLUB. THEY WERE SENT IN BY BOB PEARSON. HE CAN BE SEEN IN ONE OF THE PHOTOS. WHO IS THE LITTLE GIRL BEHIND BOB?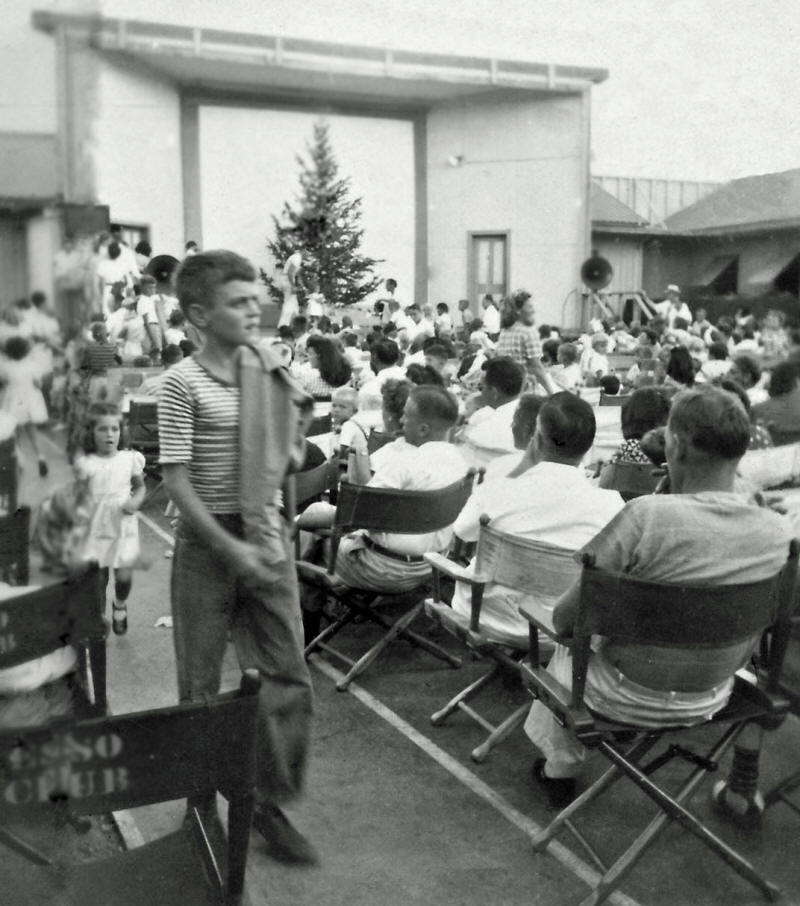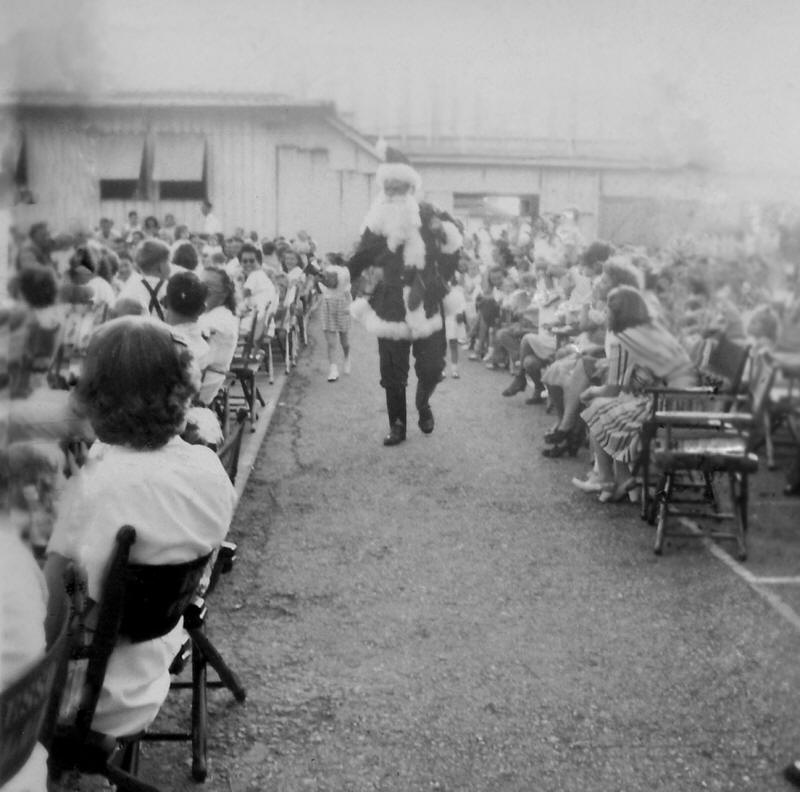 I GUESS THIS IS SANTA ARRIVING, RINGING HIS BELL, TO DELIVER PRESENTS TO ALL THE CHILDREN.
WHO IS SANTA?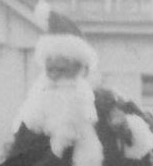 ---
If you are wondering what happened to the Old Esso Club after the New Esso Club was built you may want to read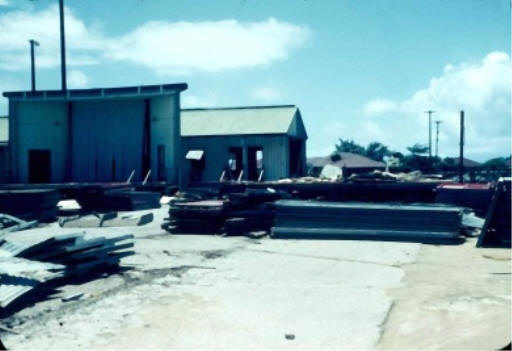 Above, the Old Esso Club as it was being removed, note the screen is still standing. These photos were provided by Homer Waits.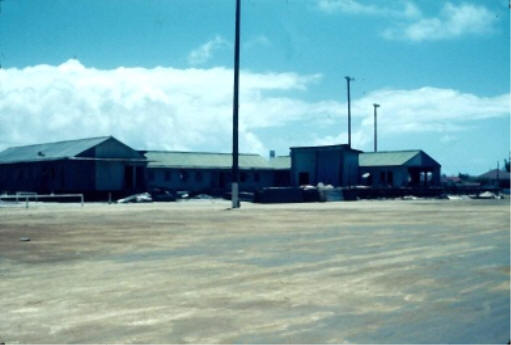 Another view with one of the four sides of the old club removed.