THE FIRST CLUB
PAM-AM CLUB and then the ESSO CLUB
The Pan Am Club, was later named the Esso Club. This clubhouse burned in 1942 and was replaced by a temporary club house until after the war when the "New" Esso Club was built down by the water, between Baby Beach and the Big Lagoon.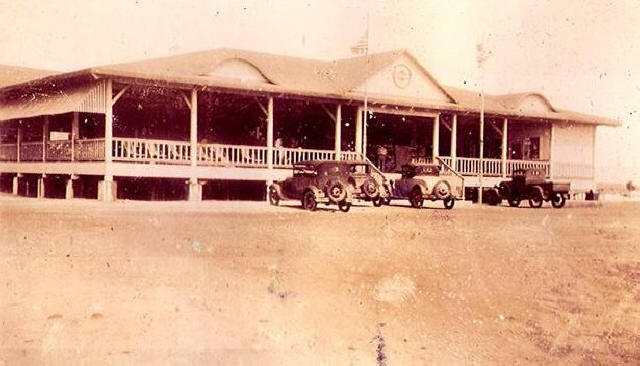 A photograph of the Pan Am Club, later named Esso Club. This is a photo Vic Lopez found. Based on the amount of vegetation or lack there of, I would guess this is the earliest photo of the Club, while it was still Pan American Petroleum and the Pan Am Club.
The next two photographs are supplied by Bill Moyer. These were taken in the very early 1930's. In the first of the two photos you can see that the clubhouse was located next to one of the BQ's.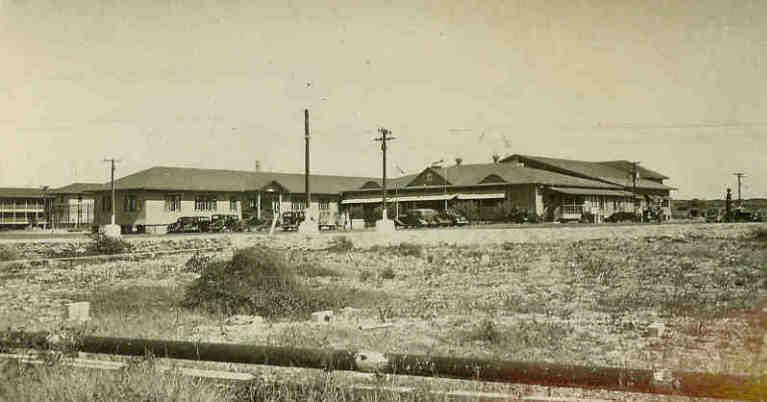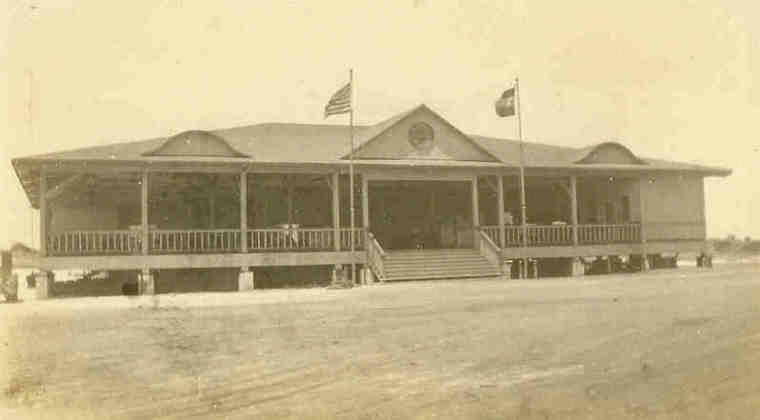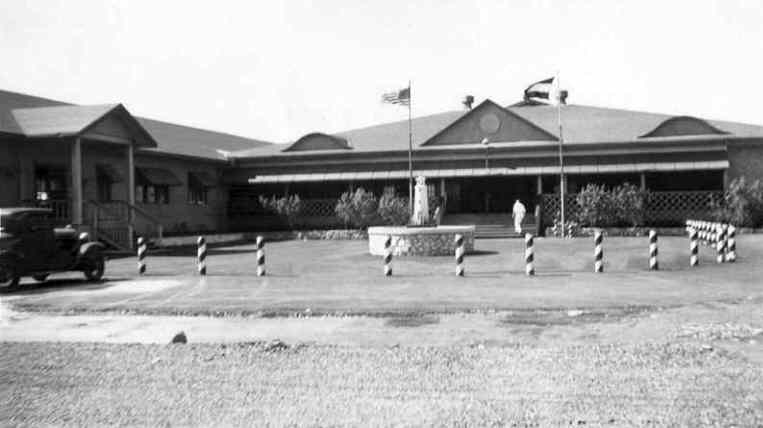 The next photograph was sent in by Dotty (Learned) Dill, it was take by her dad, it is almost like the one about but shows a little more detail.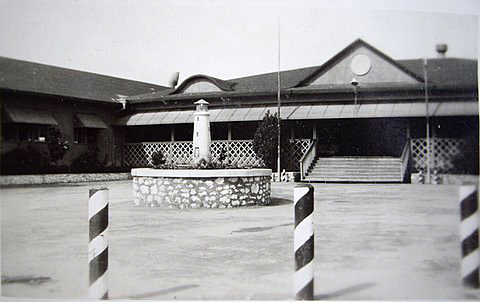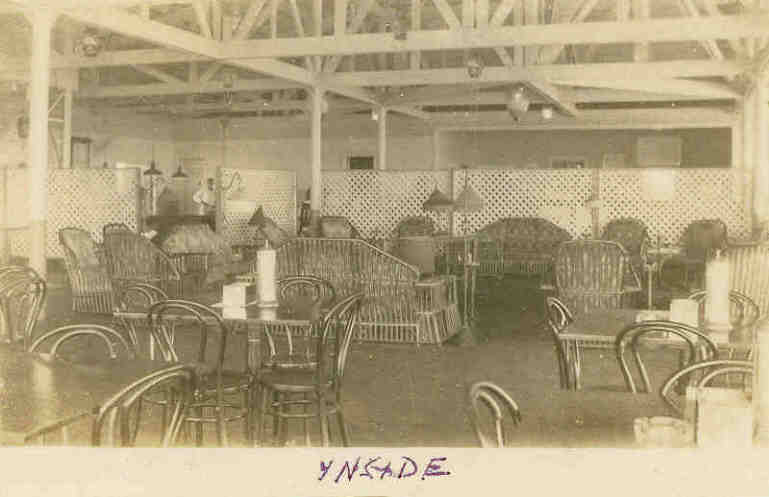 THE NEXT PHOTO IS FROM THE DON BLAIR COLLECTION, TAKEN AROUND 1938 - 1940.
THIS NEXT PHOTO WAS TAKEN BEFORE THE GENERAL OFFICE BUILDING OR THE NUMBER 2 POWER HOUSE WERE BUILT. THE ORIGINAL COLONY HOUSES USED BY THE LAKE FLEET FAMILIES CAN BE SEEN IN THIS PHOTOGRAPH. THESE HOUSES WERE MOVED TO MAKE ROME FOR THE GOB AND NO. 2 POWER HOUSE.
CLICK ON THE PHOTO TO GO TO LARGER VIEW, CLICK ON LARGER VIEW TO RETURN.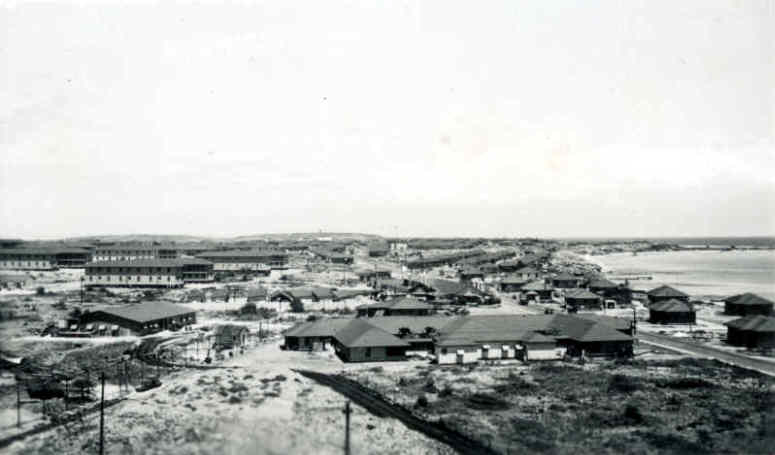 THIS IS A MOVIE PASS SENT IN BY VIC LOPEZ THAT BELONGED TO HIS MOTHER, BEFORE SHE WAS MARRIED.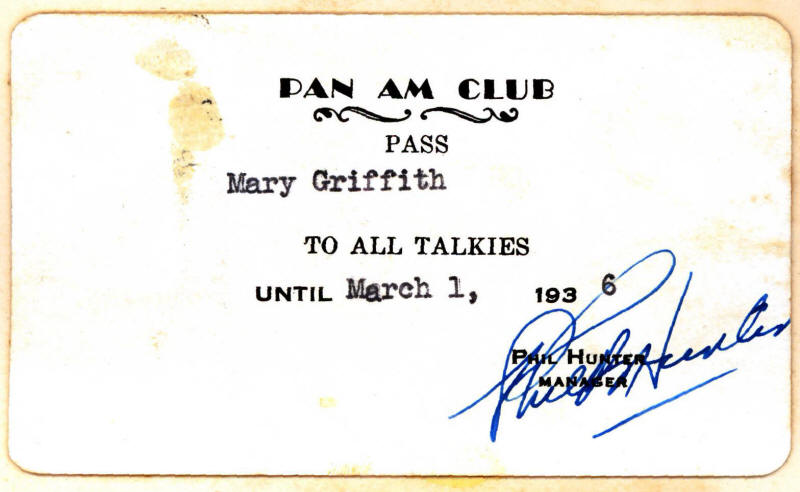 THE CLUB WAS DESTROYED BY FIRE ON JUNE 8, 1942, READ ABOUT IT BELOW. TO GO TO THE FULL COPY OF THE ARUBA ESSO NEWS CLICK ON THE COPY BELOW.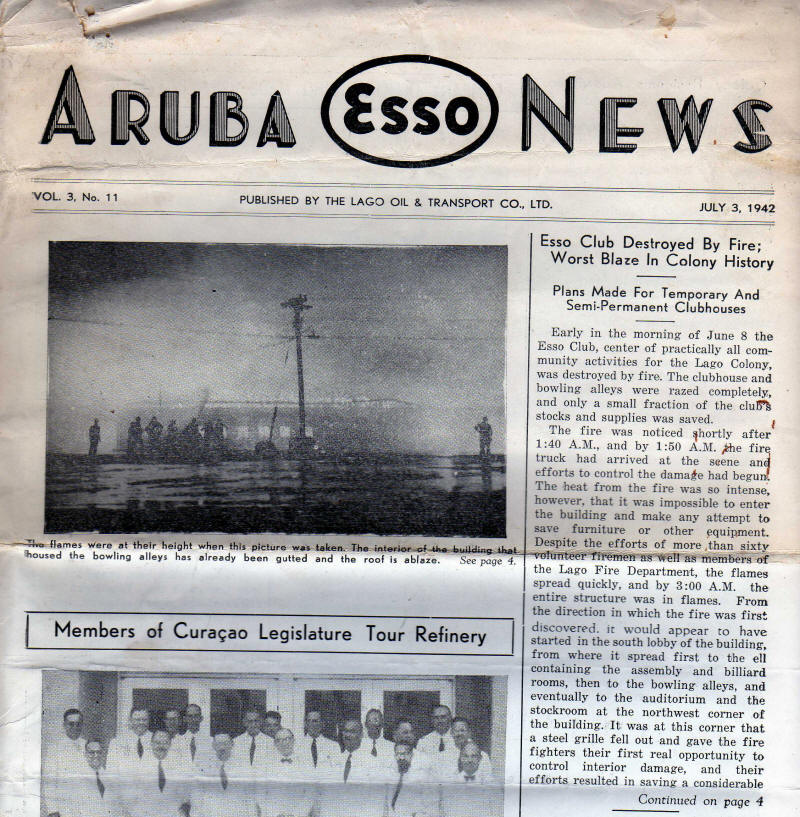 THE CLUB PUT OUT A PUBLICATION EACH WEEK. THIS IS THE PUBLICATION FOR AUGUST 13, 1931, IT WAS SUBMITTED BY BILL MOYER.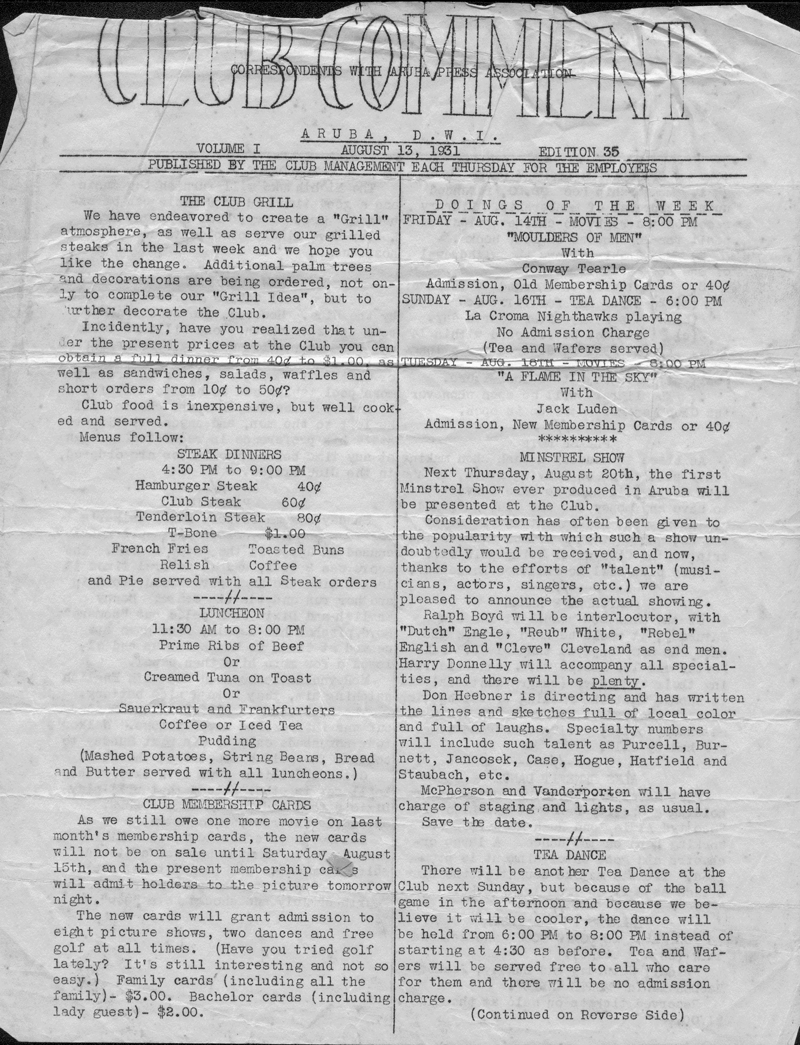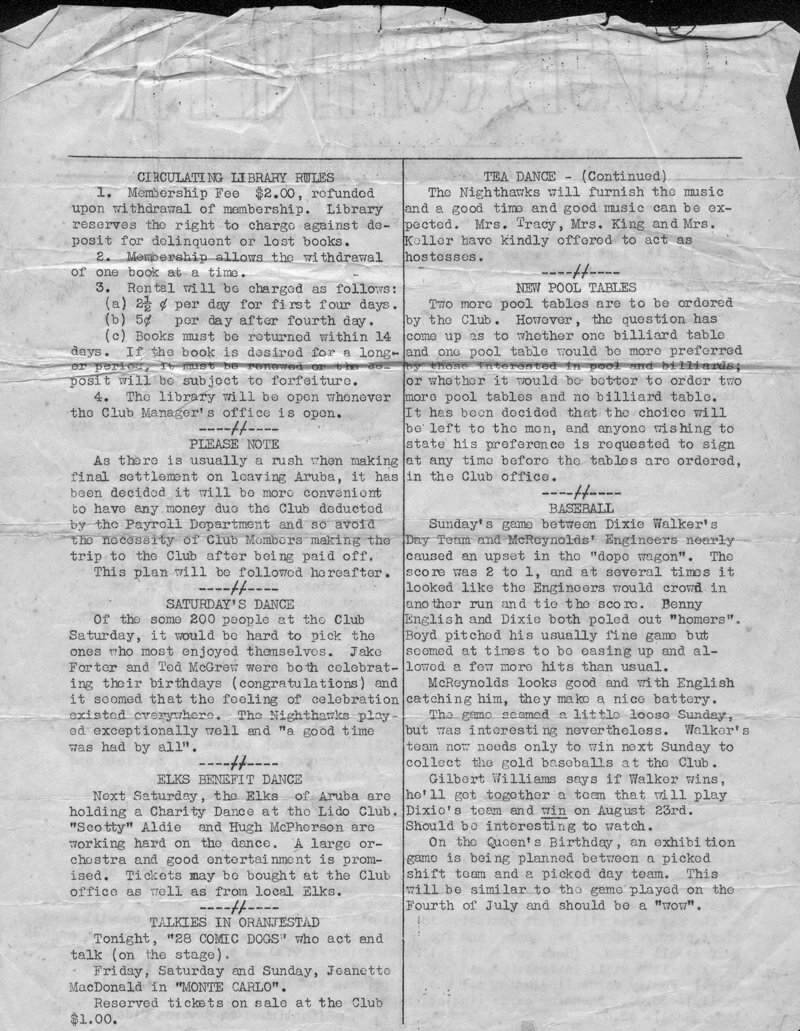 RETURN TO SUPPORT FACILITIES