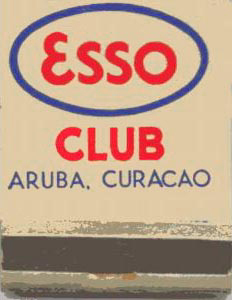 THE NEW ESSO CLUB
The "New" Esso Club was built in 19??. This was a concrete building and located on the land between the Big Lagoon and the Little Lagoon.

The photo above of the New Esso Club came from another web site, it was taken by Stephen Fremgen.
CLICK ON THE CLUB TICKET TO SEE STORY ABOUT CLUB TICKETS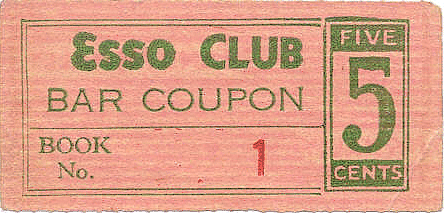 The following photos of the New Esso Club were sent in by Homer Waits. The first photo is what was on the point before the New Esso Club was built. That is Lone Palm Stadium in the foreground with covered blenchers and the back stop. According to Homer the buildings you see in the photo are barracks used by the U. S. Army during World War II. Again, notice the tankers laying off shore.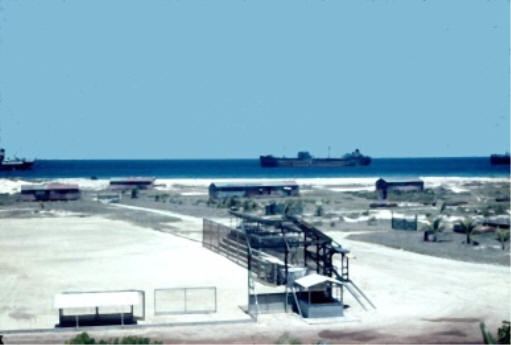 An now where there was only sand and wooden barracks there is a New Esso Club, with lots of parking.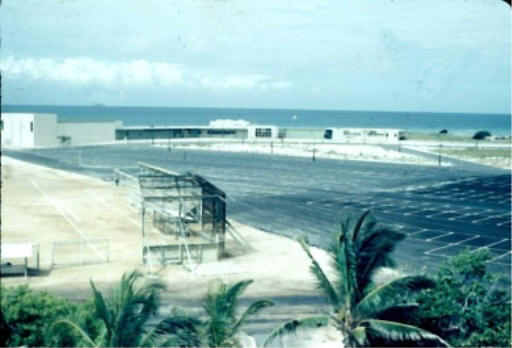 But everyone wanted to park their cars in front of the New Esso Club. Not in the parking lot, it was to far to walk.
The dinning room, just off the cocktail lounge inside the New Esso Club. The next couple of photos are by Bob Schlageter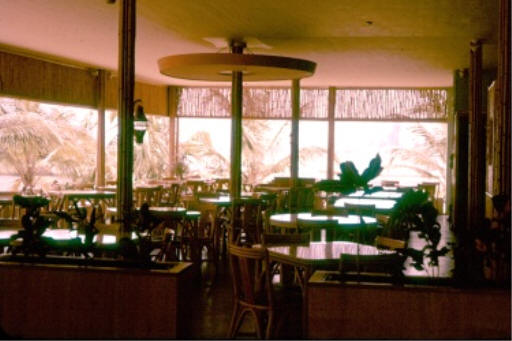 A view of the dance floor soon after the New Esso Club was opened.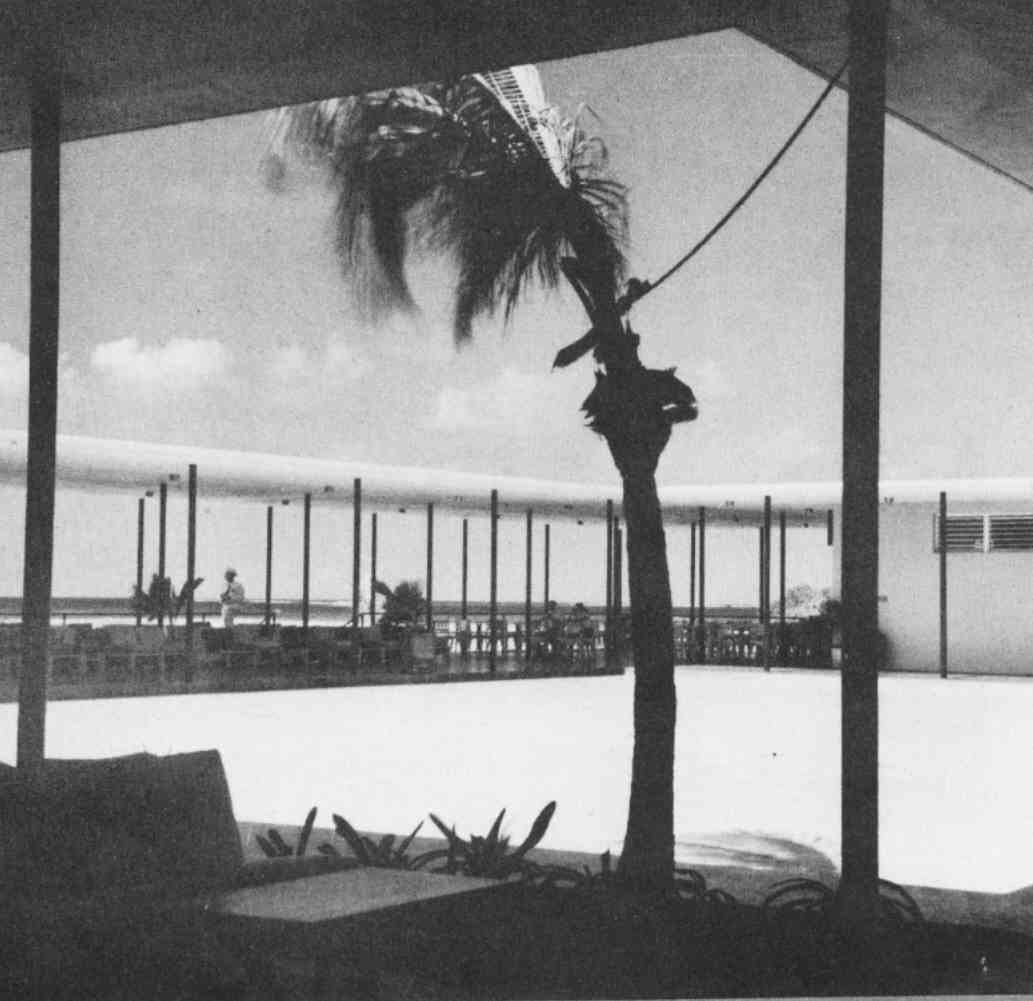 A membership card from for the Esso Club, in the 1950's.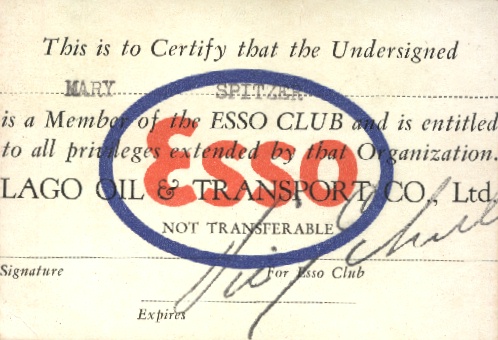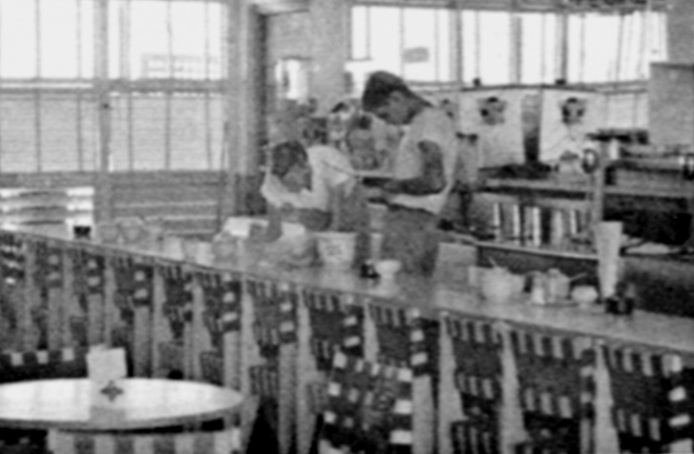 The soda fountain at the New Esso Club. This photo was taken from a Pan-O-Ram
These are other examples of Esso Club membership cards. Date these cards were used is unknown, only that Mrs. Royer left Aruba in 1961. Submitted by George "Rusty" Royer, Jr.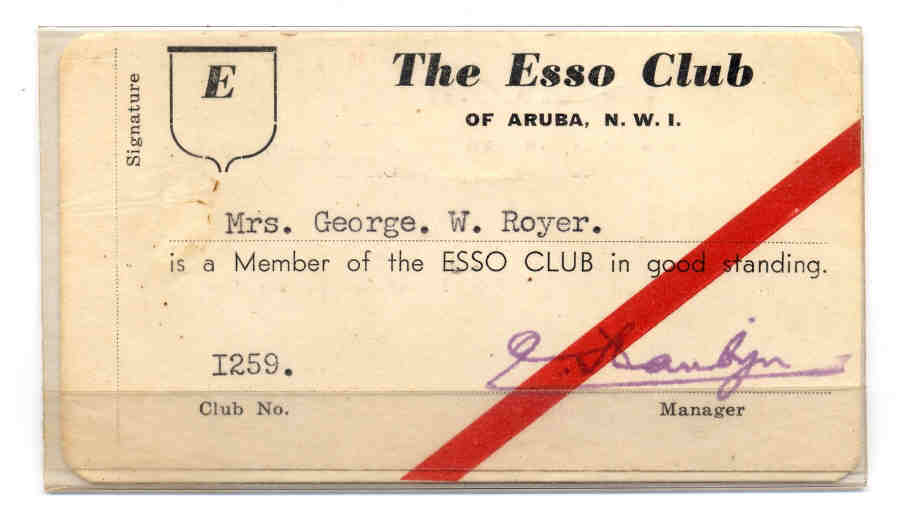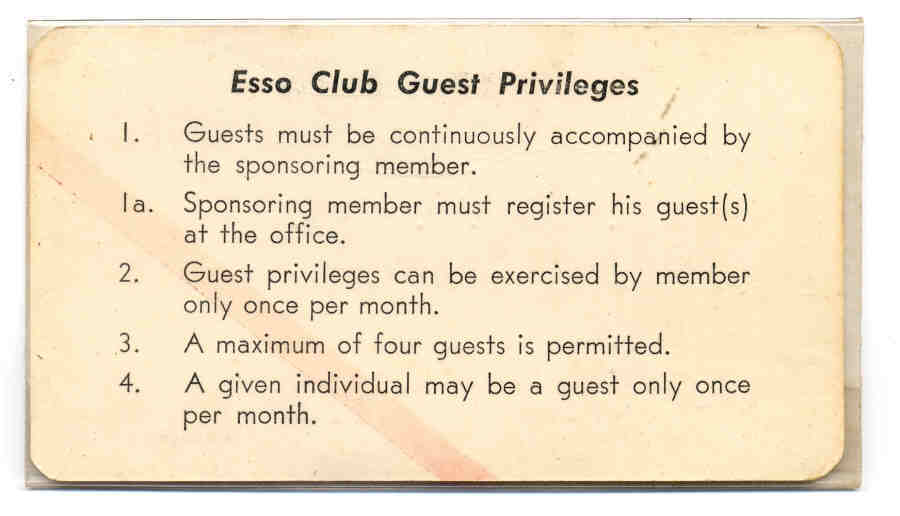 This is what the Esso Club membership cards looked like in 1978. This card provided by Yvonne van der Putten-Brinkman