PLEASE HELP, MORE PHOTOS ARE NEEDED. ANY GOOD PHOTOS OF THE NEW ADDITION OUT THERE?
The Lago Hospital is the large structure at the top of the photo, left. The hospital was open to all employees, foreign staff and local hire as well as their dependents. The three water tanks in the photo are the fresh water supply for the Colony. This was water brought in by Esso Oil Tankers that were specially fitted with cement lined tanks to transport the water from New Jersey as there were no fresh water well and desalination was considered to expensive. These special ships that supplied Lago Refinery with its food and water make the run to and from New Jersey on a regular schedule. Link to story about (LAGO SUPPLY SHIPS).

The next two photos of the hospital were supplied by Stan Norcom.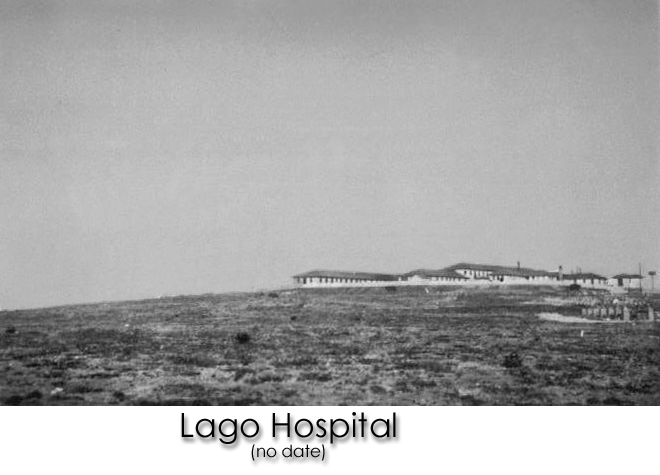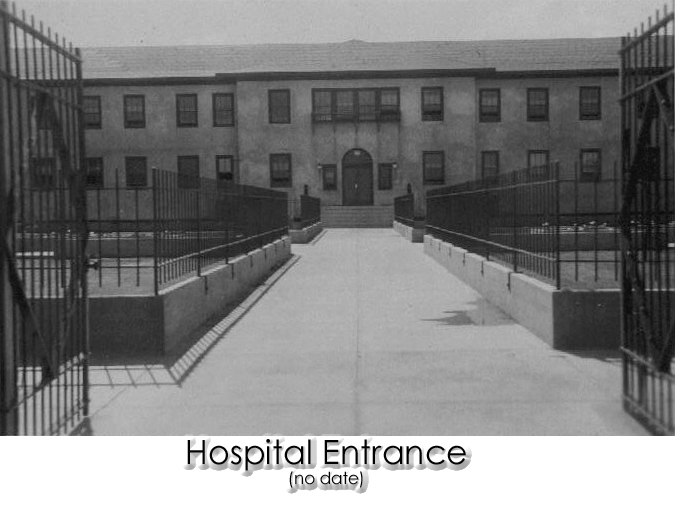 The next photo of the hospital were supplied by Margie Carrell Pate
The new hospital wing which was added sometime in the 1950's, had an elevator, the first, and only, in Lago Colony.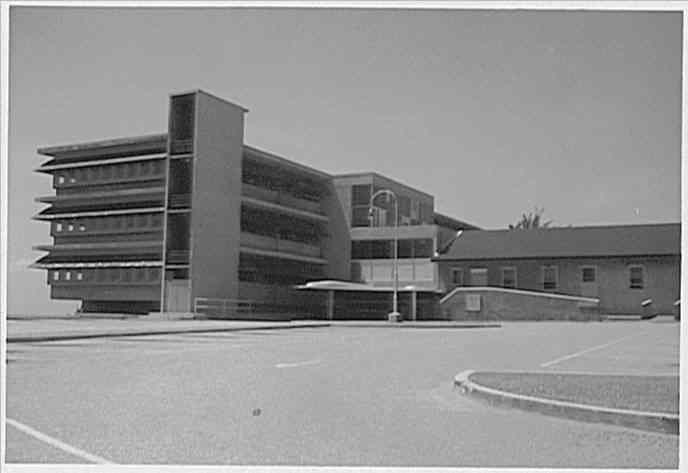 Another view of the new hospital which was taken from a Pan-O-Ram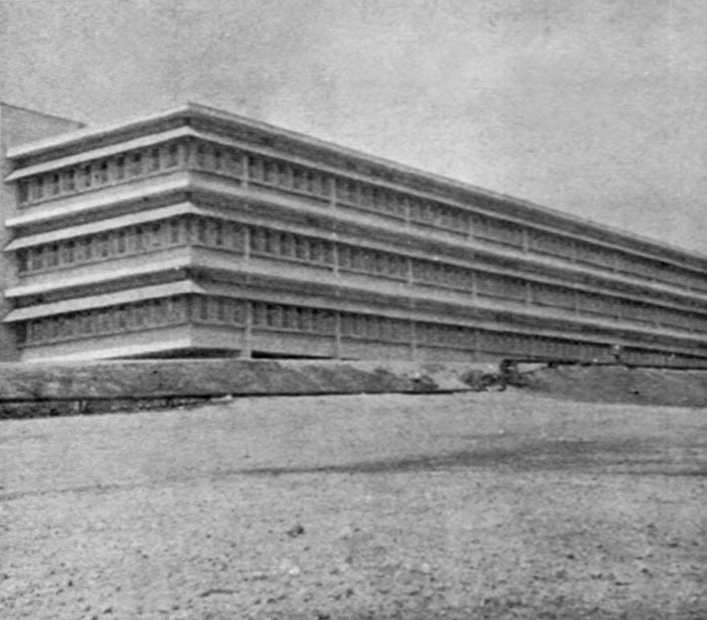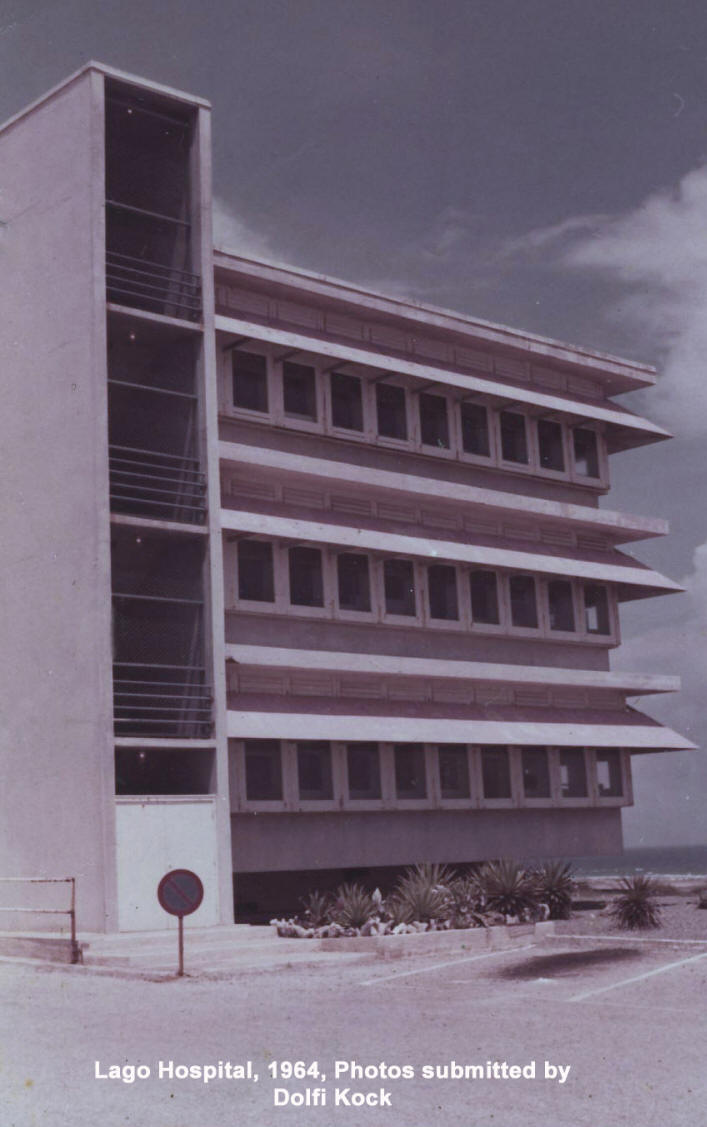 Dr. Russ Carrell, (left, next to the Queen) Medical Director for Lago, with Queen Juliana of the Netherlands and the some of the doctors and staff from the Medical Department.
Kamma Jensen and Dr. Russ Carrell, Medical Director for Lago, in back of the hospital before the new addition.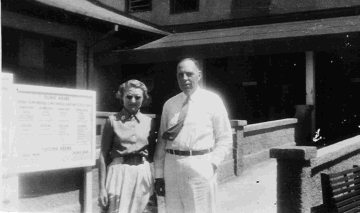 CLICK ON PHOTO ABOVE TO RETURN TO CARRELL'S FAMILY PAGE
The following is from the Aruba Esso News, September 29, 1950 and the start of construction on the new hospital.
TO SEE THE ARTICLE IN A LARGER FORMAT CLICK ON THIS LINE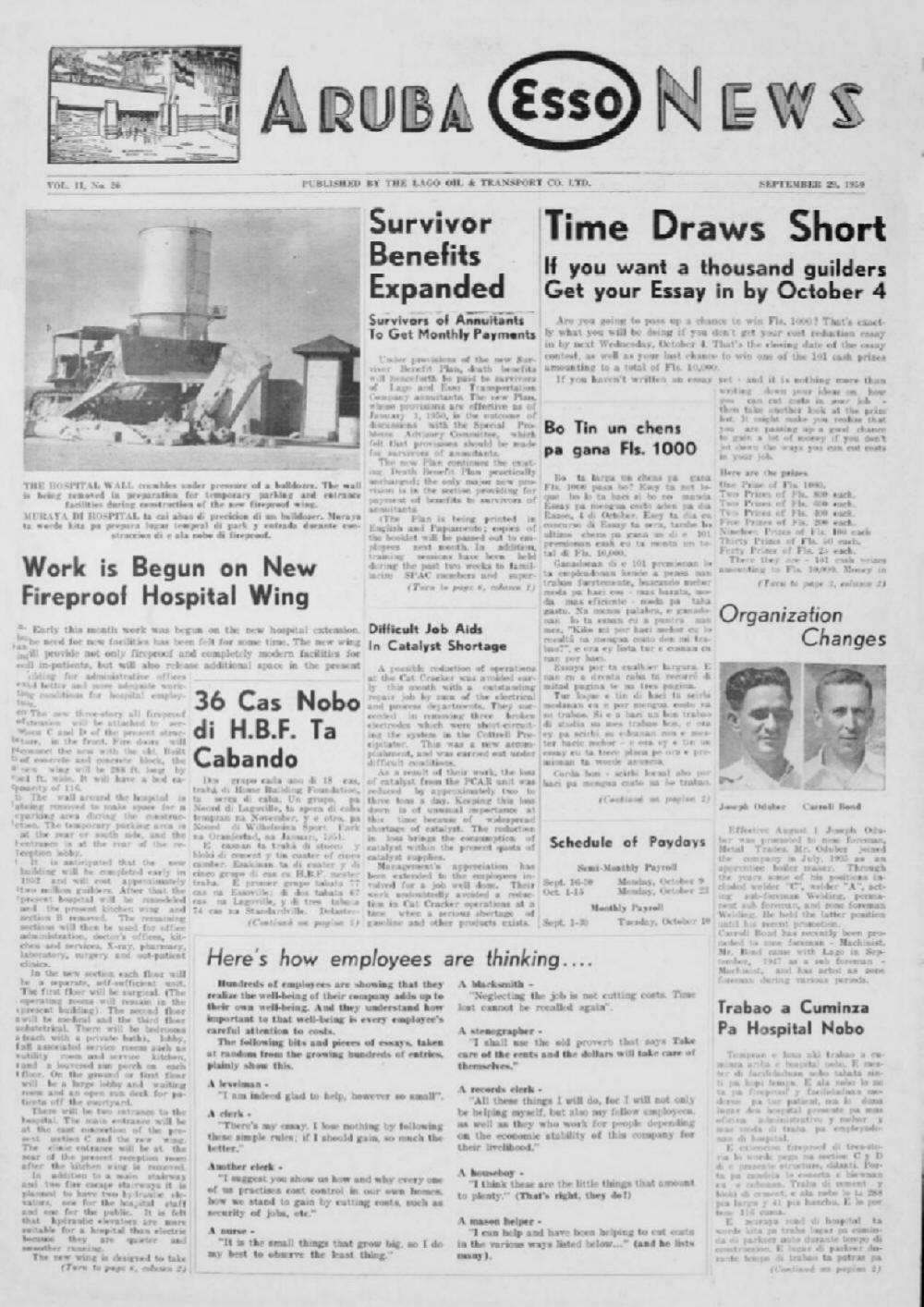 The photo below was in Les Seekins' scrapbook, the scrapbook was dated 1938 to 1940 and this photo must have been taken soon after the hospital building was completed after it was moved from about the location of the Esso Dinning Hall to make room for the refinery.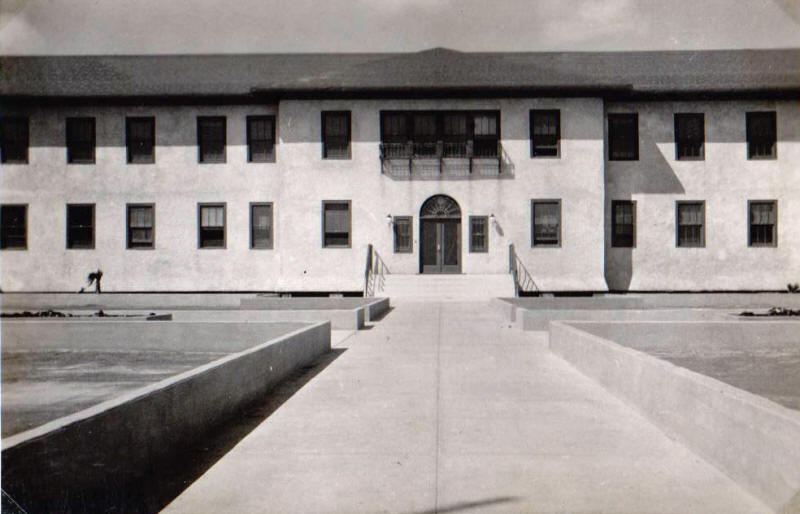 I remember the beds on each side of the walkway to the front door being planted, because there is no planting I am sure this photos was taken soon after the building was completed. If you compare this photo to the one at the beginning of this page you will see railings around the planters were added in the other photo.
NURSES' HOUSING