LAGO SUPPLY SHIPS
Don't miss the wonderful photograph at the bottom of this page. Of all the photographs on this web site, this is the one I enjoy the most. How well I remember trips like this to New Jersey as well as three trips to Denmark and back to Aruba, across the Atlantic. On all these trips there were many days when the tankers deck were awash with water breaking over the low deck which was only about four feet above the waters surface. Dan Jensen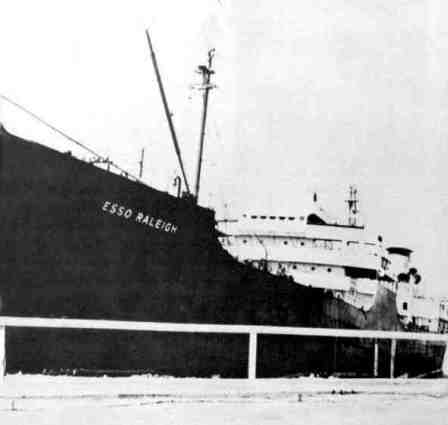 The following information is taken from "Ships of the Esso Fleet in World War II" printed by Standard Oil of New Jersey.
After the Lago refinery was purchased by Standard Oil of New Jersey a number of Esso tankers were assigned to run between New Jersey and Aruba to carry fuel to the United States and needed commodities to Aruba. These ships were: Esso Raleigh; Esso New Orleans; Esso Aruba; Esso Bolivar; F.W. Bedford, Jr. and the Peter Hurll.
The "Esso New Orleans"

Esso New Orleans (I)" was acquired by the US Navy in may 1941 and renamed USS "Chenango" (AO 31). Conversion to escort carrier (CVE 28) completed in September 1942.

USS "Chenango" (CVE 28) ex "Esso New Orleans (I)".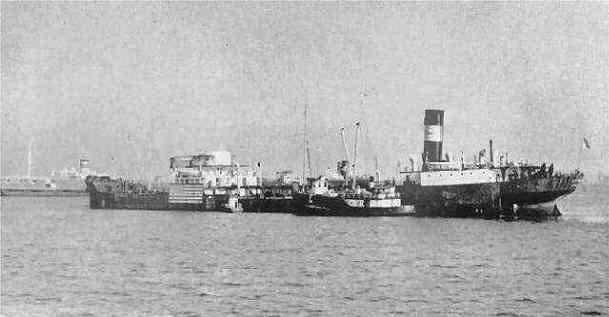 "Esso Aruba"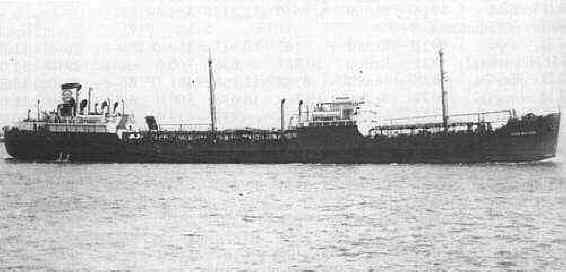 "Esso Bolivar"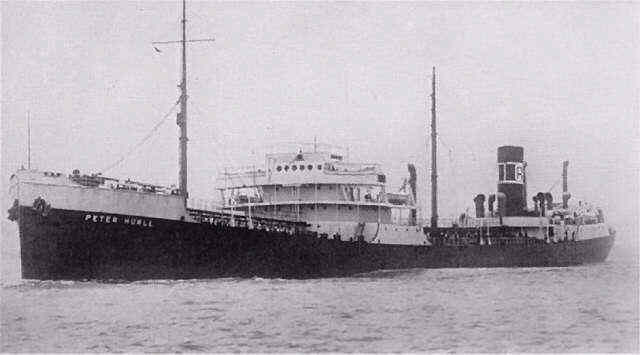 Peter Hurll
she because the
Two of these ships, the Esso Raleigh and the Esso New Orleans were originally designed and built to serve as Aruba supply ships. These two were built with two refrigerator boxes, under the amidships house, with a combined capacity of 36 tons of frozen meats and produce. The ships were also fitted with additional winches to handle the unloading of cargo stowed in the forward hold and on deck. Also tank space was set aside and these tanks were cement washed to carry fresh water. The other tankers making the Aruba run were not built as supply ships, but they were converted. Most of the tankers carried around 4,100 tons of fresh water. Commissary store items carried by these tankers ranged from egg slicer parts to surgical instruments and from brass fittings to glass towers. A general cargo for the Esso Raleigh was usually about 200 tons. A typical list of stores, materials, and provisions for Aruba ran to the ten double-spaced manifest pages and totaled more than 200 different lots. In addition to the commissary cargo, each ship carried on deck 300 drums of Anti-Knock Compound for use at the refinery.
Photo of a tanker, loaded, somewhere in route, on its way to New Jersey. Note the lack of free board when the tanker is loaded. Photo by: Bob Schlageter.
CLICK ON TANKER PHOTOGRAPH TO RETURN TO LAKE TANKER TRIP.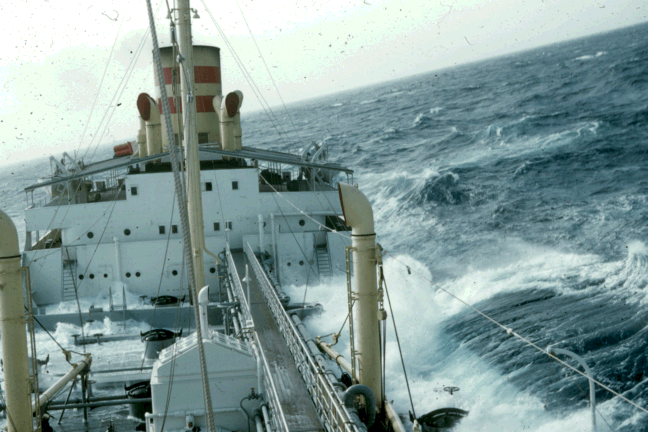 The "Esso Bayonne" running empty.