NURSE'S HOUSING
I needed photos of the Nurse's Housing and when Bob Lloyd sent his photos from his scrapbook I found photos of the soap box derby that shows the Nurse's Housing.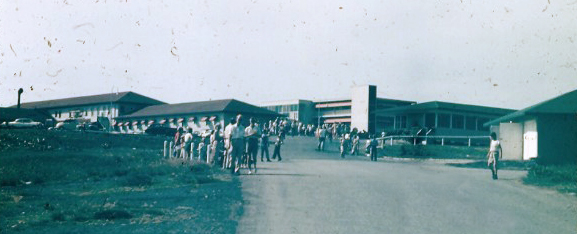 The Nurses Housing is the building behind the white rail. The building in the foreground, right, is a garage. This also shows the old hospital as well as the new addition.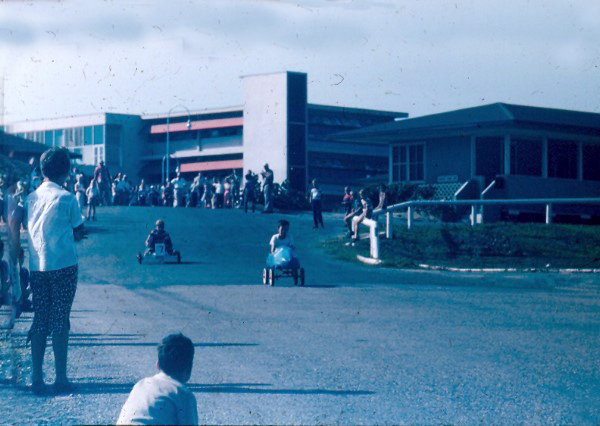 The Nurses Housing is on the right, behind the white guard rail. The Nurses were housed in this building that was located next to the hospital. See the Lago Colony map for exact location.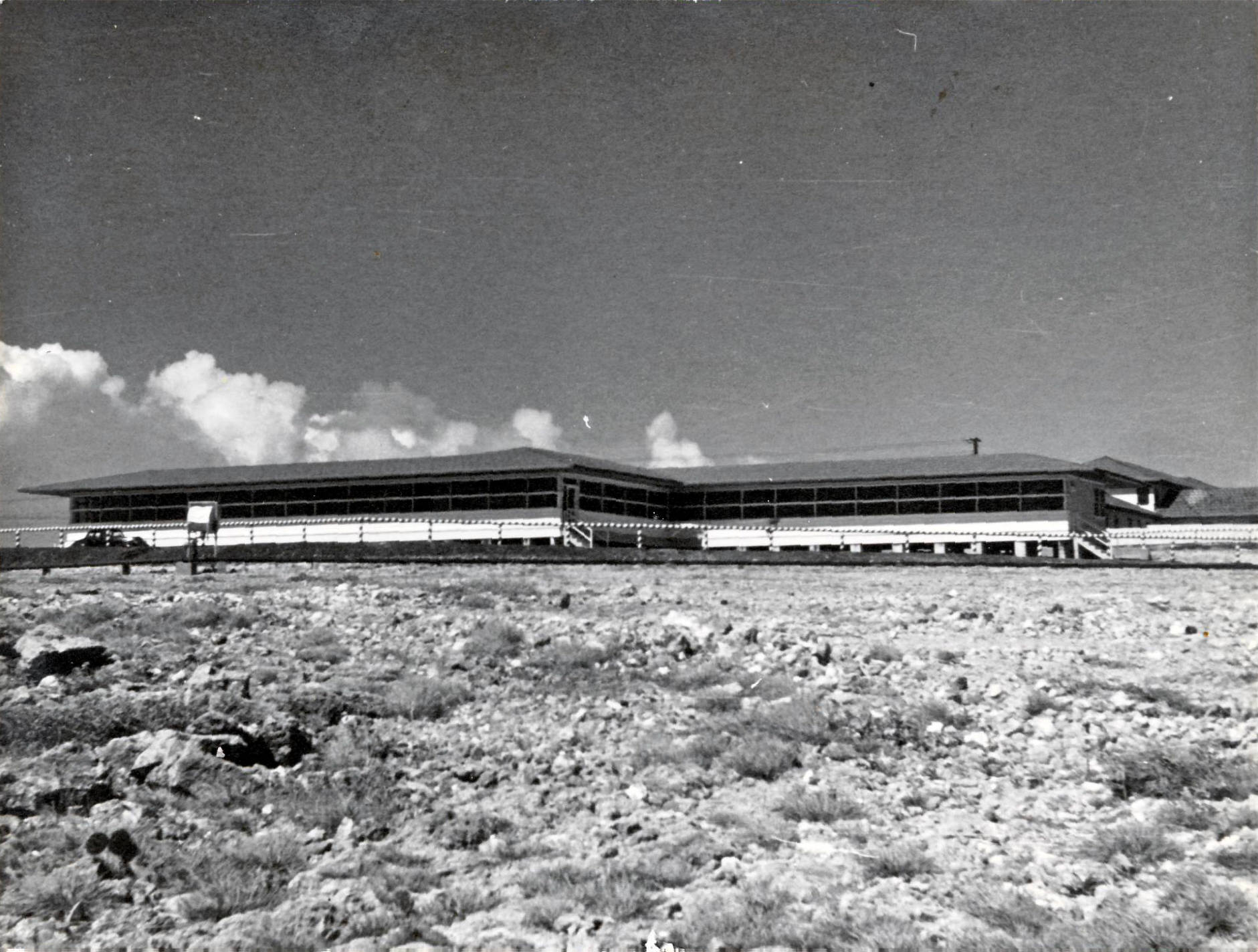 When Vic Lopez sent photos I found this photo of the nursing home taken in the late 1930's or early 1940's.
The photo below was in Les Seekins' scrapbook, the scrapbook was dated 1938 to 1940 and this photo must have been taken soon after the building was completed.