LAGO DRY-DOCK
Lago's dry-dock was built even before the refinery was built. The purpose of the dry-dock was to service the Lake Tanker Fleet. After the refinery was built Lago maintained a large foundry and machine shop with supported the work at the dry-dock as well as the rest of the refinery.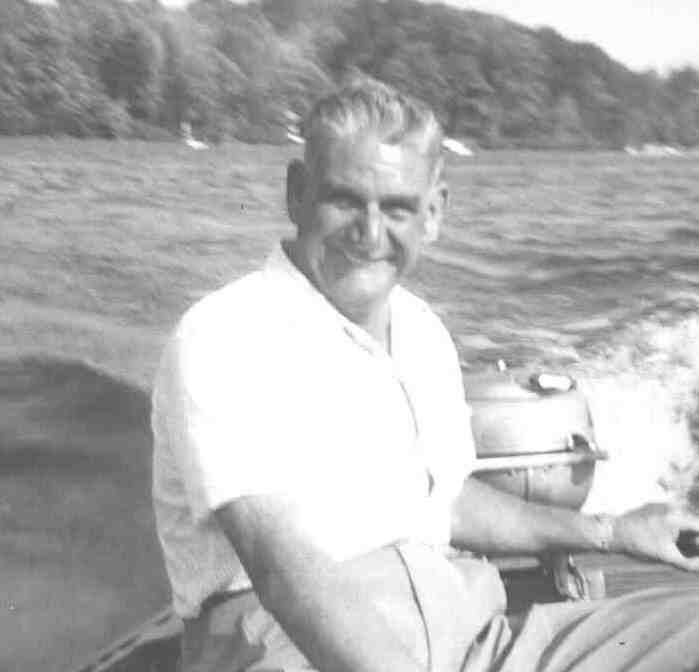 Mr. Gibbons, who was English, was the supervisor over the dry-dock and it was he who supervised, in a hands-on manner, the salvage and repair of the Pedernales which allowed her to proceed to the United States and be refitted with a new mid-section after sustaining major damage and fire from a German torpedo. I have very few photographs of the Lago dry-dock and if anyone has photos, even in the background of some other photograph, please share them with us and mail them to me so I can place them on the web site.
This first photo was intended to show the anchor but it so happens that the dry-dock can be seen clearly in the back-ground as well as the small crane used for the heavy lifting when making repairs to the Lake Tankers.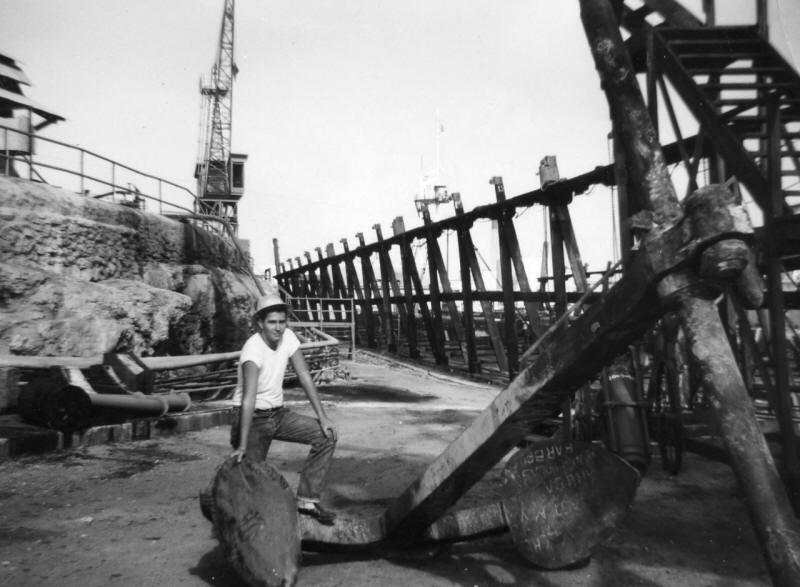 This next photograph was cropped from the one above, this was done to show the dry-dock in more detail. The repairs that were done at the dry-dock were extensive, in included the cutting in half and refitting together to two pieces of the Pedernales. In addition the dry-dock had the facility to completely overhaul the ship's engines including re-boring the cylinders and with the aid of the foundry they cast new propellers and fitted them on the ships when needed.
This next photo shows one of the Lake Tankers in dry-dock. Note that this photo was take from the land side, looking towards the harbor, thus the location of the crane on the right side of the photo. The photo above was taken from the harbor side looking towards the land, thus the crane on the left side of the photo.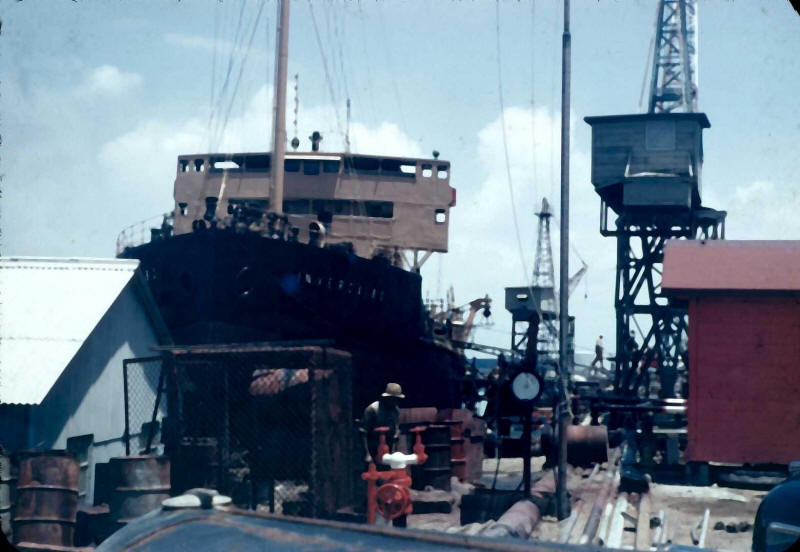 The photo below is taken from the Aruba Esso News, 1944 and shows the type of work that could be done by the employees of the Lago dry-dock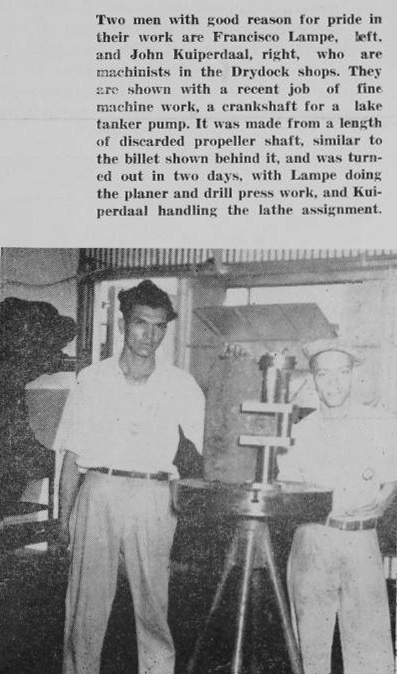 After doing the above web page I found this page from the July 3, 1953 Aruba Esso News. It shows some good photos of the dry dock as well as a history of the facility and what it was capable of doing to the ships. I am sorry for the poor quality of the lettering and hope you can read it.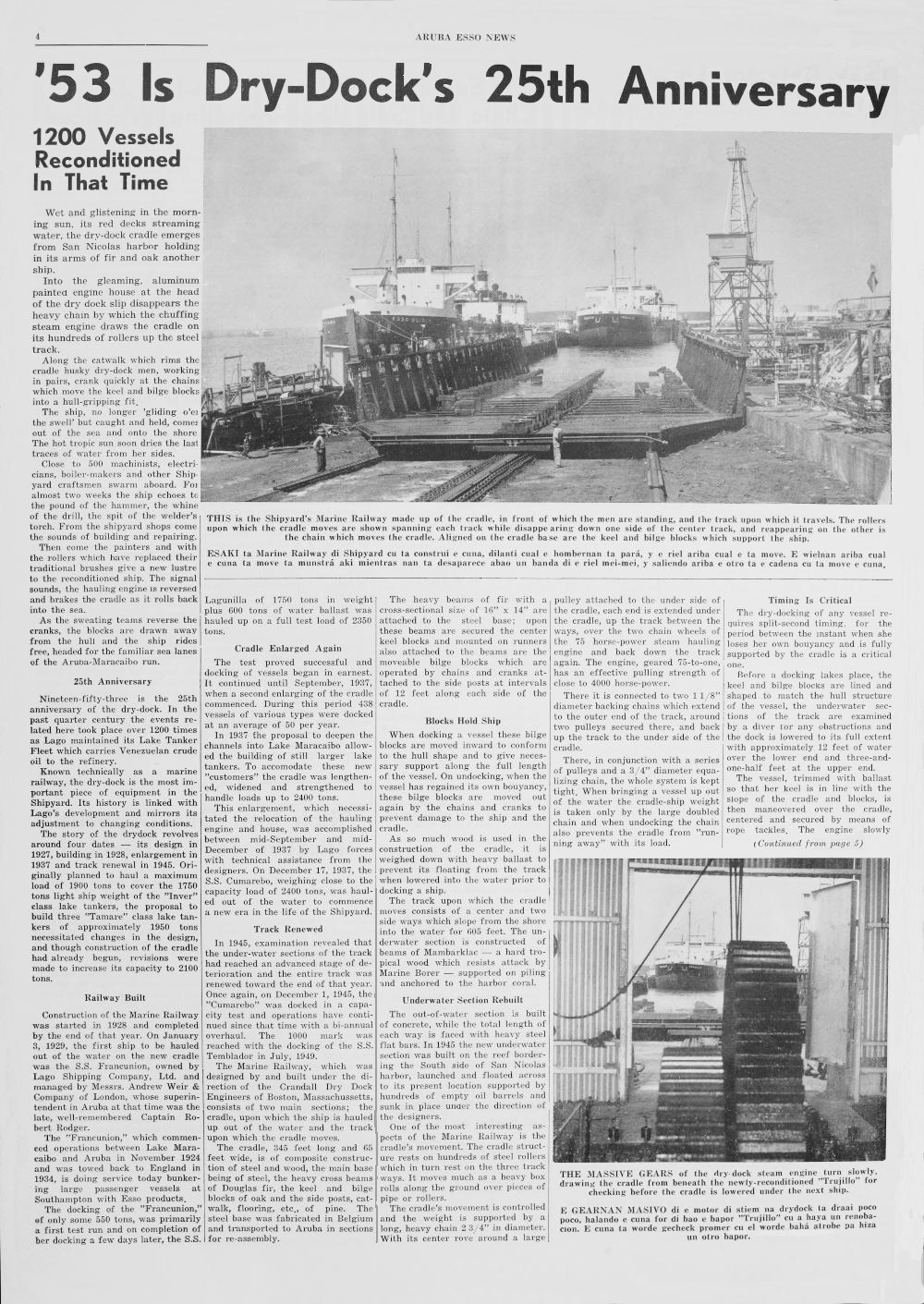 Above is the firs page of the article.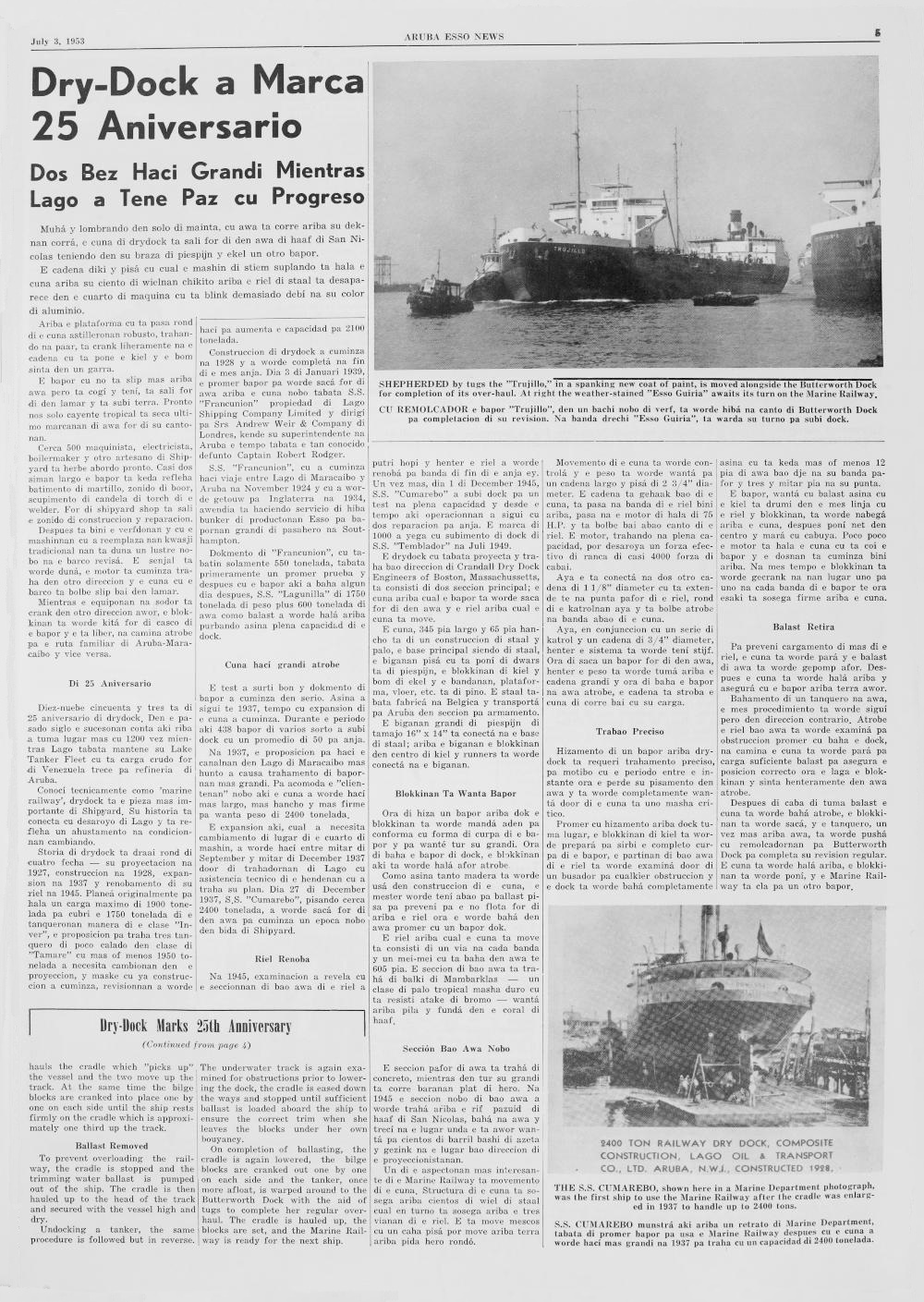 This is the second page, which has the Papiamento text as well the end of the English text.