ANCHORS OFF EAGLE BEACH
On November 22, 2009, Dick de Bruin, Andre Loonstra and Toine van der Klooster, all members of the Dive Team that raised the propeller from the lake tanker SS Oranjestad; will raised three anchors from the vicinity of Eagle Beach and Oranjestad harbor. Unlike the propeller from the Oranjestad which lies in 225 feet of water these anchors are in 18 feet of water. See the press release and photo below about the raising of these anchors and their proposed use. Percy Sweetnam who was the leader of the team when they raised the Oranjestad's propeller has undergone back surgery and is recuperating, or he would have been involved in the recovery of the anchors. Information and photos provided by Dick de Bruin and Dufi Kock.
CLICK HERE TO READ THE PRESS RELEASE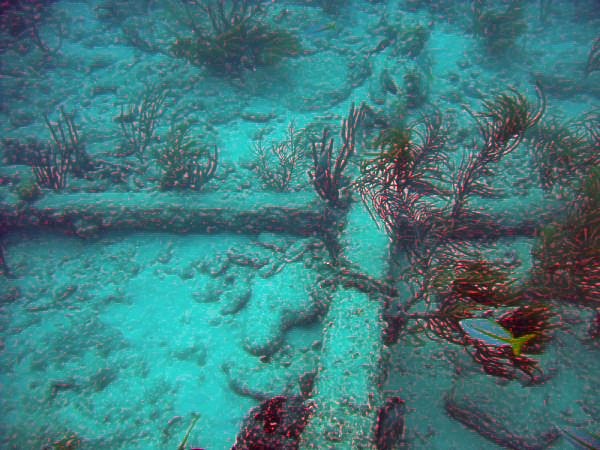 Above: One of the three anchors as it appears on the bottom. From the photo this anchor seems to be similar to the one found by John Geis.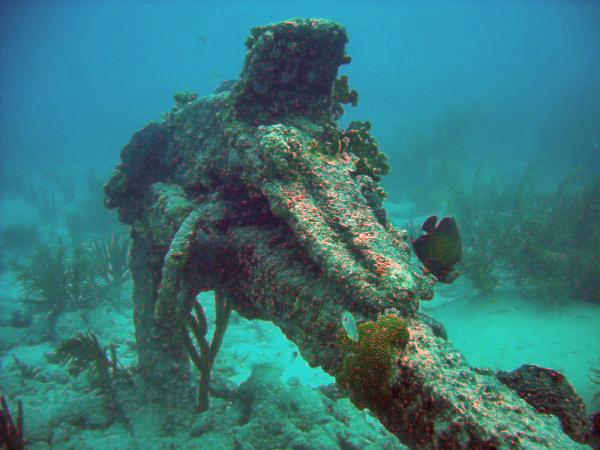 Another much larger anchor.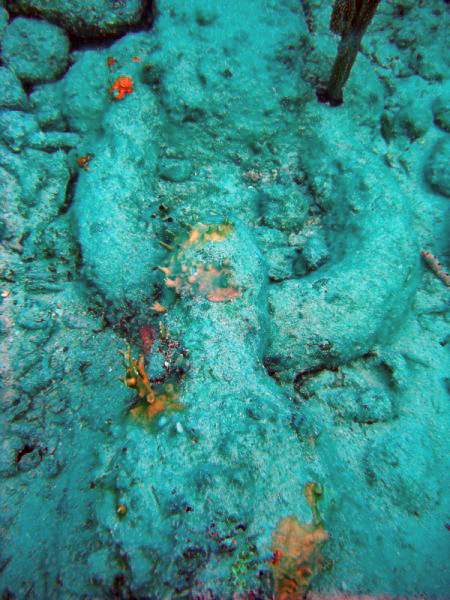 End of one or the anchors where chain attaches.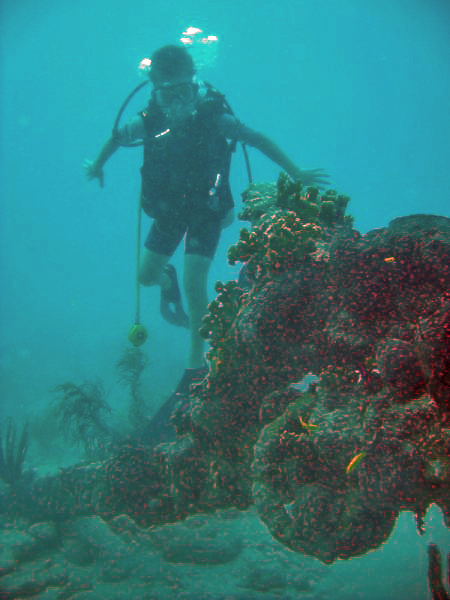 Dick de Bruin's son, Delano, nine year old and seen above, assisting his dad in the Eagle Beach Anchor Project.
Toine van der Klooster cuts the chain to removing it from one of the anchors in order to be able to lift the anchor.
Dick de Bruin also cuts the chain to free the anchor for the lift.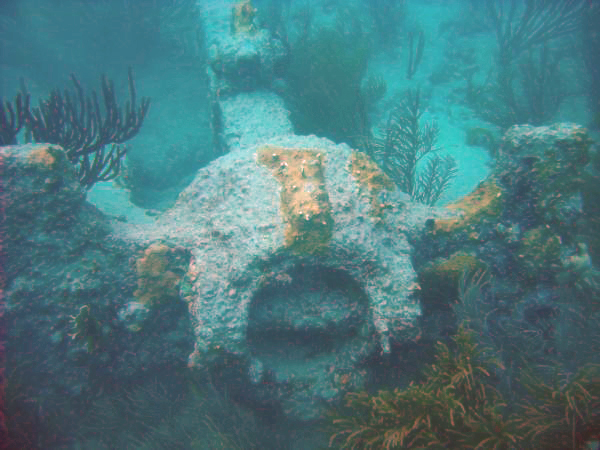 Yet another of the anchors to be lifted and taken ashore.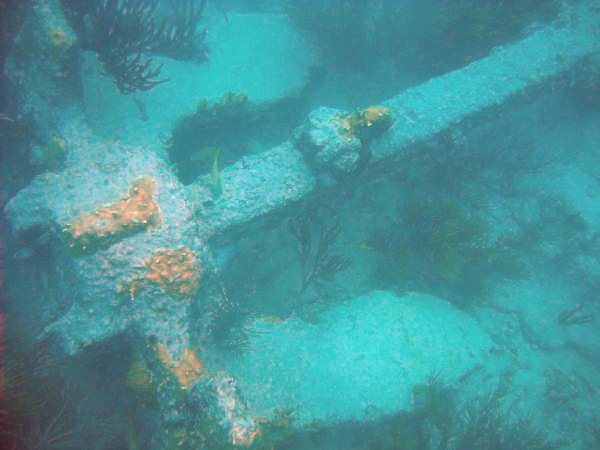 Another view of the anchor shown above.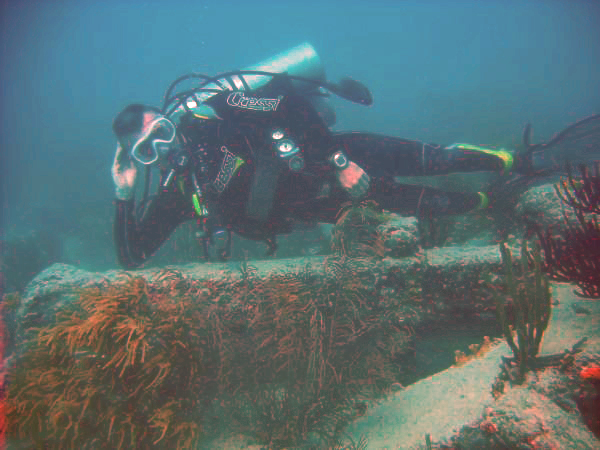 Dick de Bruin and one of the anchors.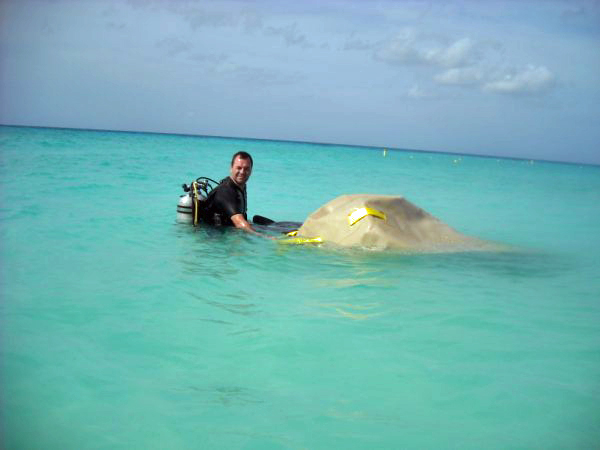 Toine van der Klooster and the air bag that will be used to lift the anchors.
Dick de Bruin & Toine van der Klooster prepare to dive on the anchors.
RETURN TO EAGLE BEACH ANCHOR DIRECTORY
RETURN TO THE PROPELLER DIRECTORY
RETURN TO THE DIRECTORY FOR ALL ANCHORS