OTHER SHELLS HITTING THE REFINERY
When U-156 to shell the refinery she fired on the refinery. U-156 was reported to be equipped with both 20 mm and 37 mm guns. In the log of U-156 the captain states that he shelled the refinery with the 37mm gun. The log indicates they fired 16 rounds. I would have thought it was the 20 mm shells that were fired because of the little damage show in these photos.
These photo are of some of the damage done by these shells, it should be pointed out that what damage was done was very slight.
In the first photo, taken from the Aruba Esso News you see a US Army personnel inspecting one of the tanks that were hit.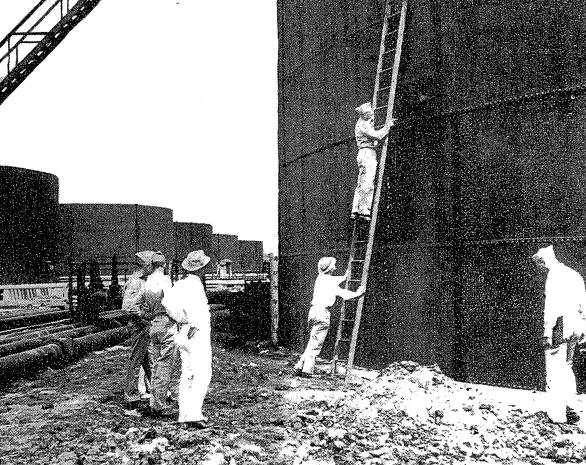 In this next photo you see the a close-up of the place where a shell hit the tank and what the army officer was pointing at.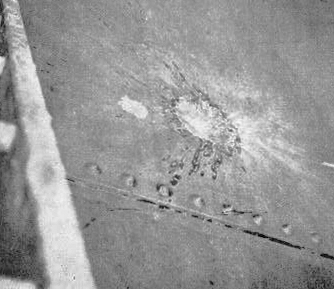 This next photo, also taken from an Aruba Esso News show a door frame in one of the Bachelor Quarters that was also hit by a shell fired from the U-Boat. I am sorry for the poor quality of this photograph.
As you can readily see very little damage was inflicted by the shells. There were also reports of shells falling by houses in San Nicholas, which sits behind the refinery and of shells hitting roofs on some of the houses.