BACHELOR'S QUARTERS
This is a typical Bachelor Quarters. At one time there were eight of these buildings providing housing to single foreign staff men employed at the refinery. The first photograph was provided by Stan Norcom and shows the Colony as it was in the '30's. The second shot is by Bob Schiageter and was probably taken in the '50's. Notice in the first photograph, you can see that the water lines were run on top of the coral and because of this water from the cold water tap was sometimes scalding hot.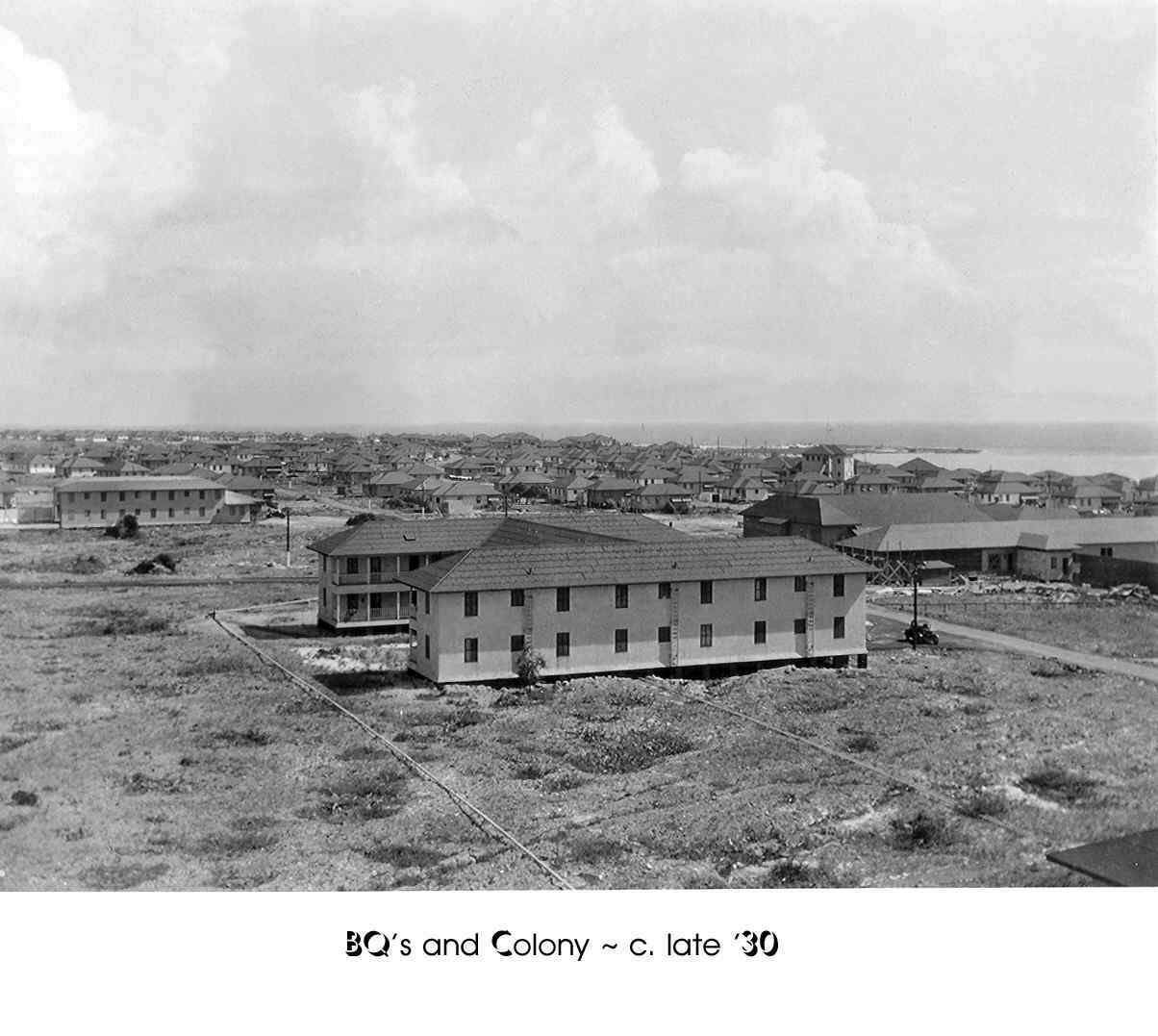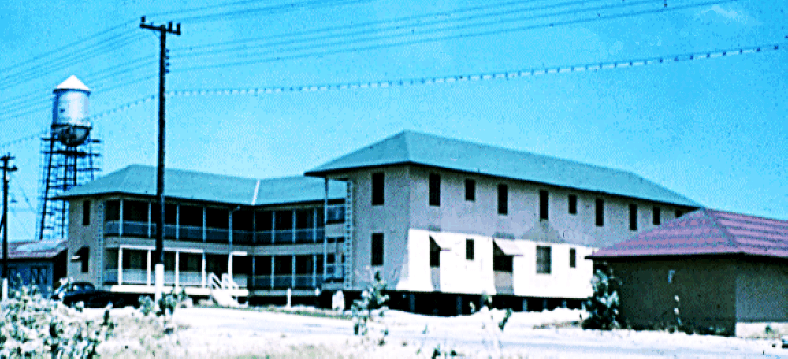 To help make the above color photo clearer I removed the color. The result can be seen below. Note the fire escape ladder on each end of the building. The building to the bottom right of the photo is covered parking for the employee's cars.
The following pages from the February 11, 1956, the Aruba Esso News show the removal of the Bachelor Quarters as the refinery downsized and employee housing was no longer needed because of automation and the diminished work force.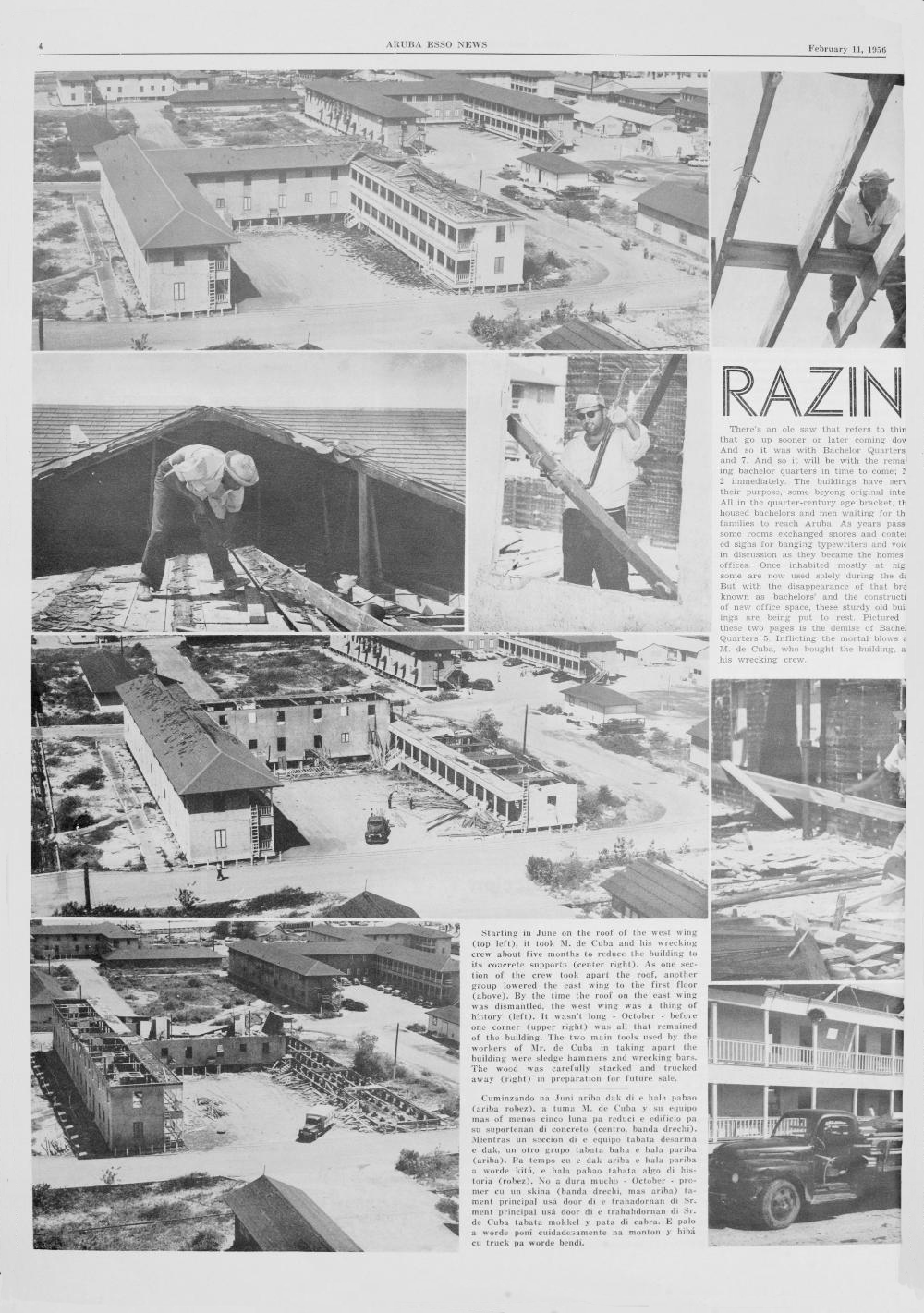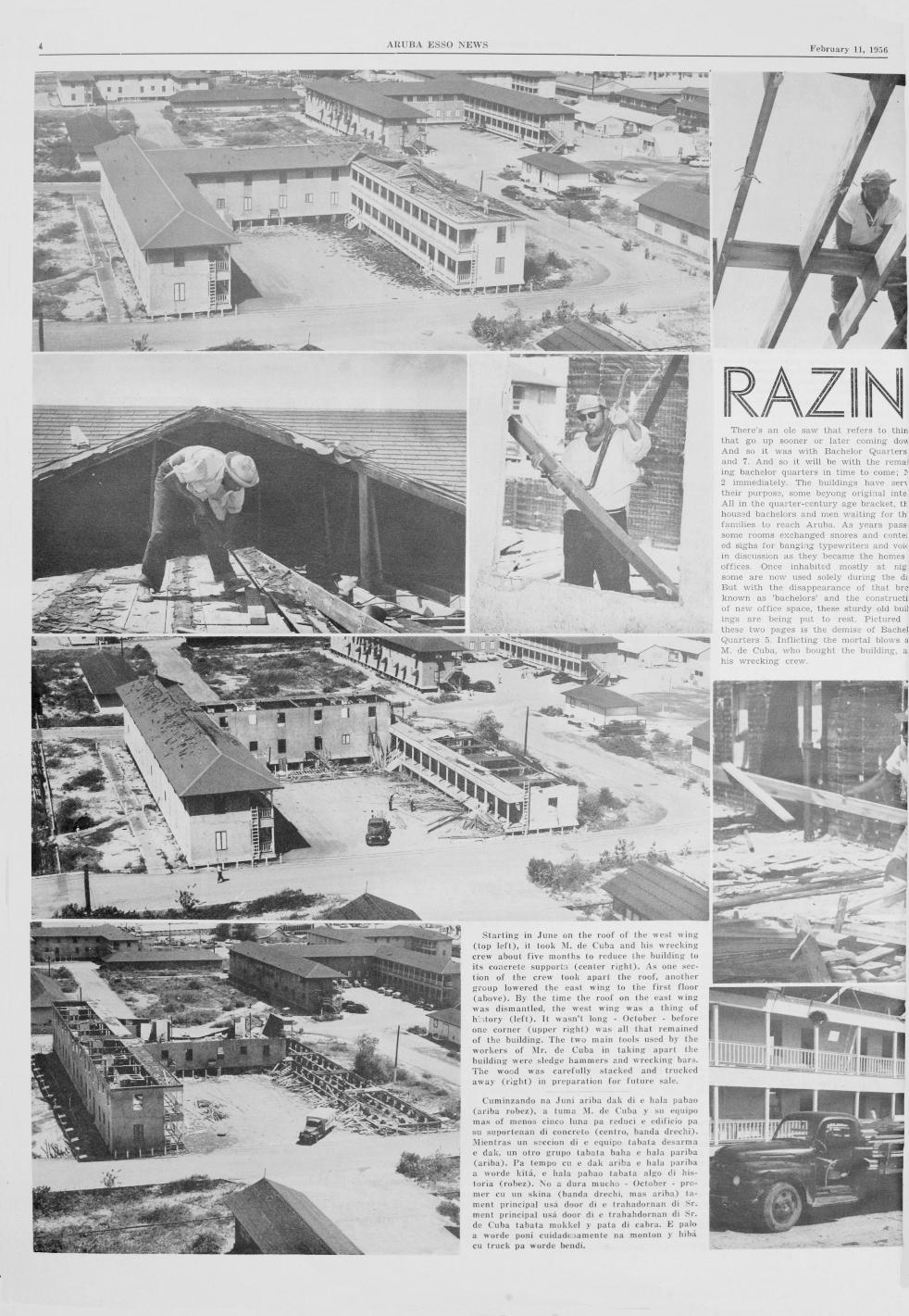 The two pages above were in the centerfold of he news and therefore need to be joined to see the center section. Again, this is not a very good job and because of the way the pages were scanned some of the material was lost. Sorry about that.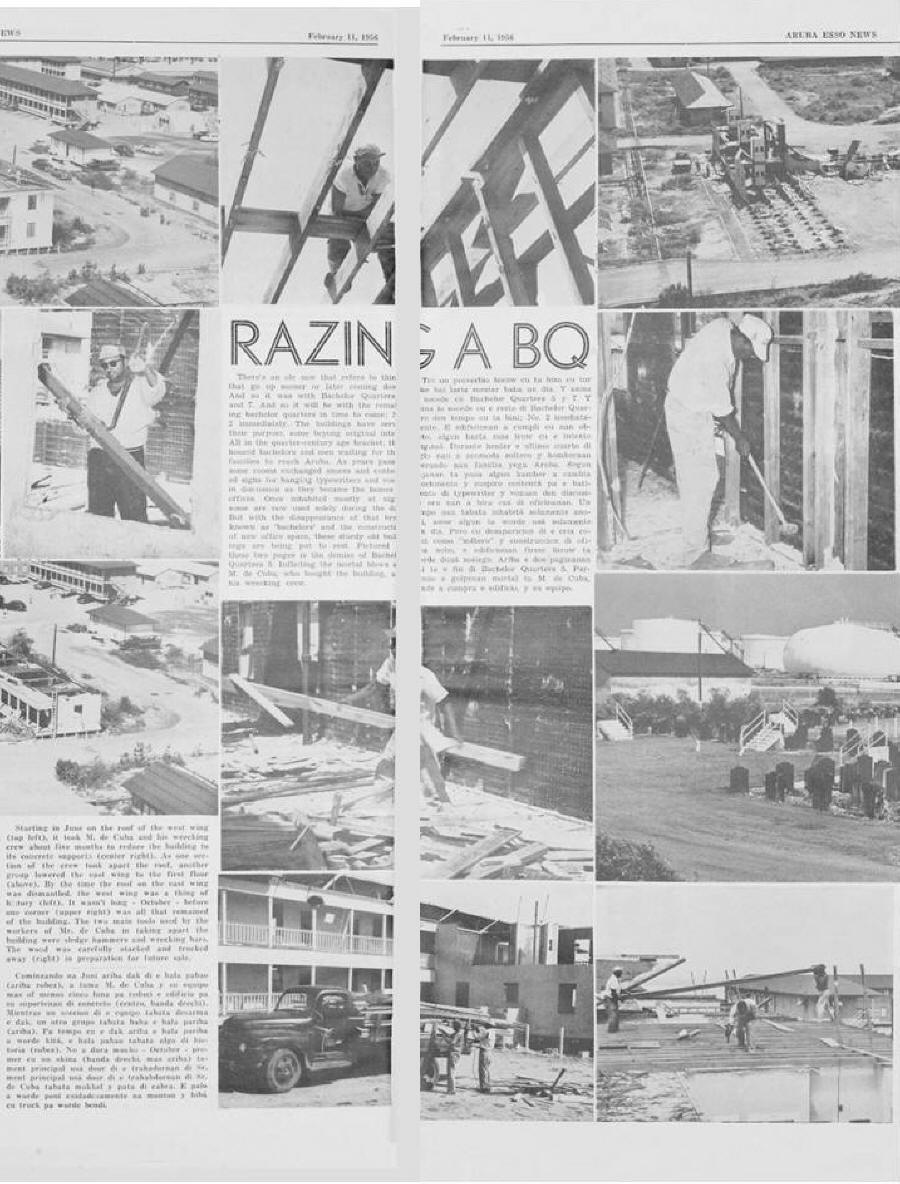 OTHER VIEW OF BQ