TUG BOAT
"CAPTAIN RODGERS" ON BA BEACH
Photos from Homer Waits.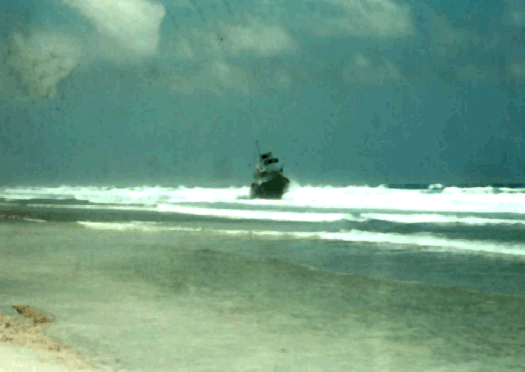 You can see from the photo on the left that the "Captain Rodgers" was not very far from shore. The tug was helping a disabled tanker when a rope got fouled in it propeller.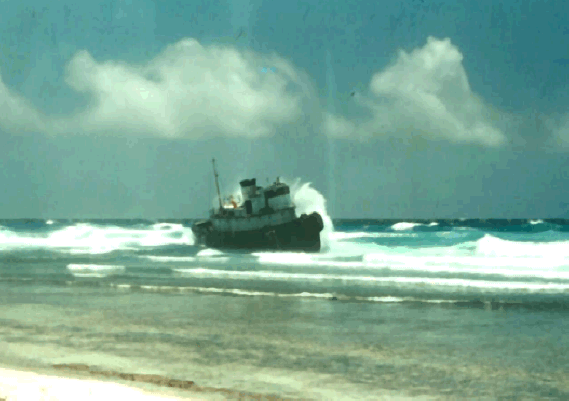 On web sites for dive shops in Aruba this location is being listed as a good site (for strong swimmers) to see fish around the remains of the Tug "Capt. Rodgers" so there must be some of the engine and hull still remaining.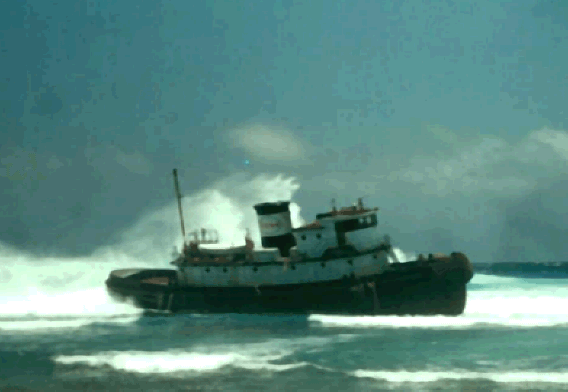 Another shot of the tug. As kids, after they gave up trying to pull the tug free, they used a tanker first to try and pull it free and then a tug from someplace else came and tried. After they gave up we would swim out to the tug and began to "strip" parts off of it. My son has the port light which I managed to get off of the tub and somehow got back to shore.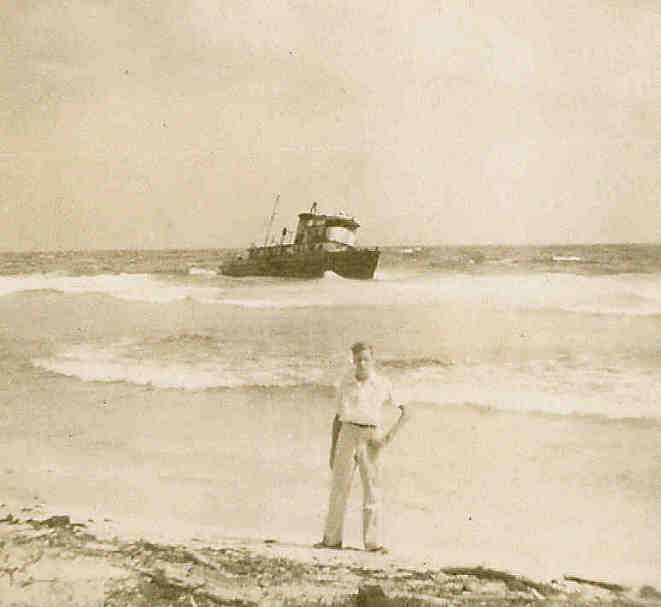 Bill Moyer standing in front of the tug.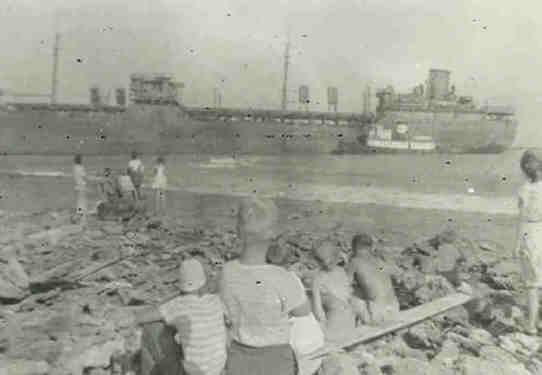 The following photo is the Captain Rodger helping a tanker which went on the reef off of Baby Beach, Little Lagoon. Not many children get to watch this sort of thing from such a good vantage point. It is better than front row center. People ask me what did you do for excitement in Aruba, it was such a small place? Well, we watched tankers get pushed off of the reef would be a good answer.
TO SEE PHOTOS OF THIS TANKER ON THE REEF CLICK ON THE PHOTOGRAPH.