ARUBA PHOTOS FROM OUTSIDE LAGO COLONY

CLICK MAP ON RIGHT TO SEE PHOTOS OF HOUSES IN ARUBA

CLICK MAP ON LEFT TO SEE PHOTOS OF SAN NICHOLAAS
Most of the photos are by: Bob Schiageter
A typical house in the country (kunuku) (ka-noo-coo) on the island of Aruba.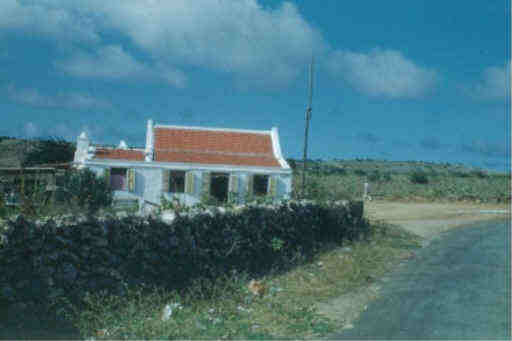 Mount Hooiberg and a typical Aruban house.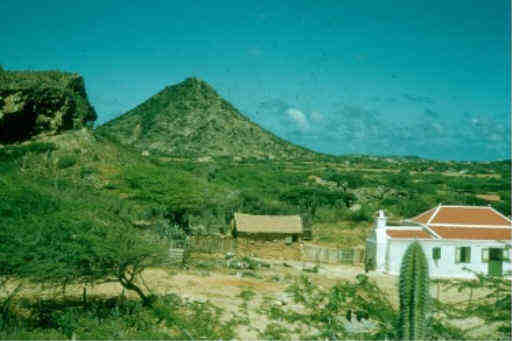 Another photo of Mount Hooiberg, this one sent in by Susanne Wirth (Gravendijk)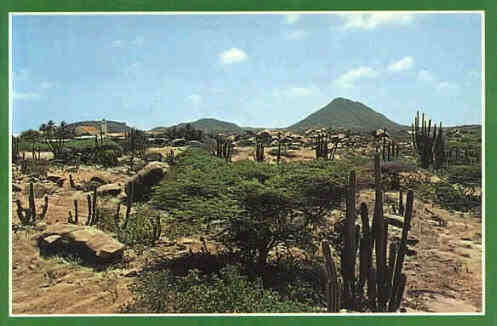 Typical mode of transportation in the county side on the island of Aruba in the 1940's and 1950's.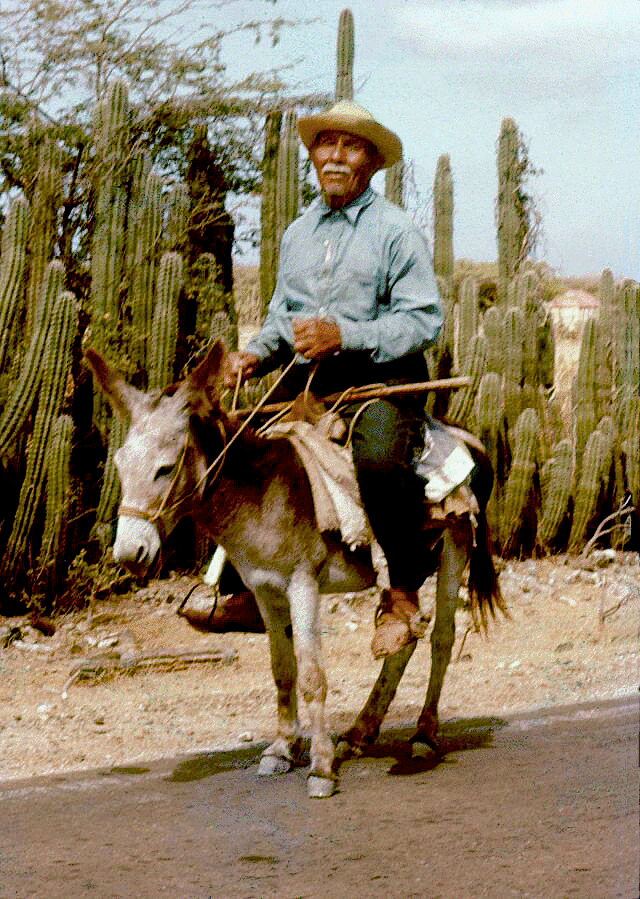 Fishing with a casting net.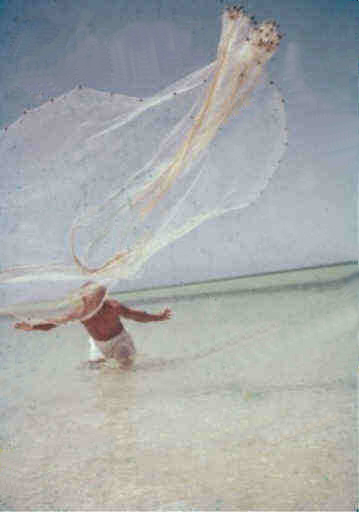 The beach at Mal Mock on the northwest end of Aruba. Nord light house is the thin white tower on the right of the photo, pointing to the clouds.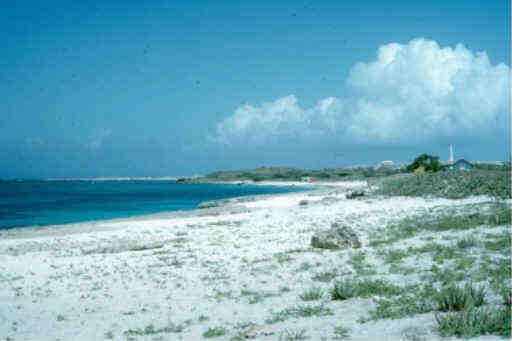 A Natural Bridge on the east end, Colorado Point, of Aruba.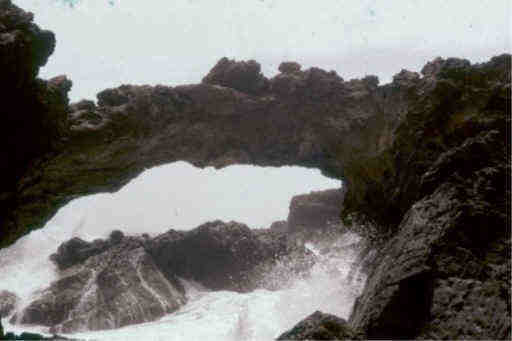 The North Coast of Aruba.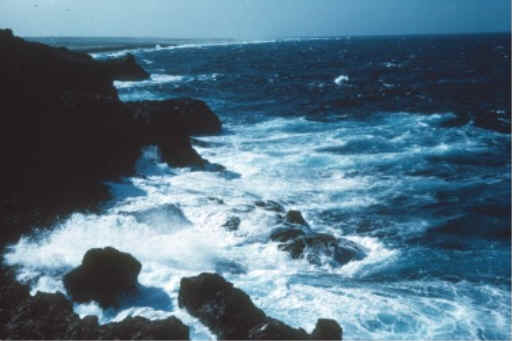 And who can forget the Aruba Trading Company in San Nicholas?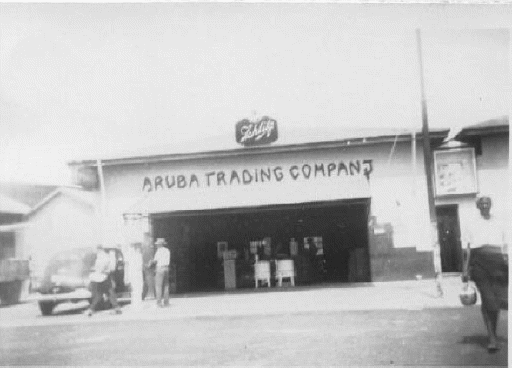 Goats and cactus were found all over Aruba.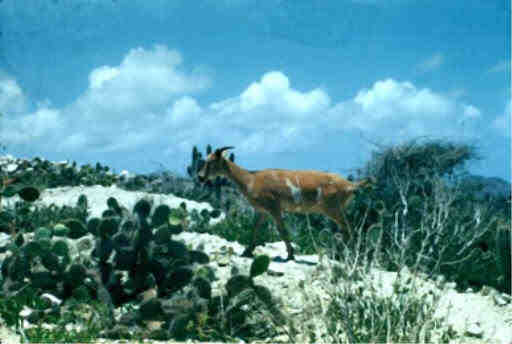 A very old house with a cactus fence.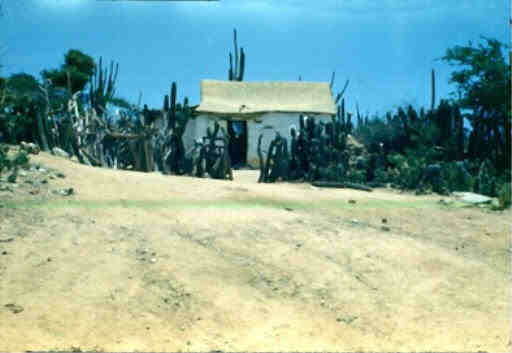 The banana Boats that traded between Aruba and Venezuela.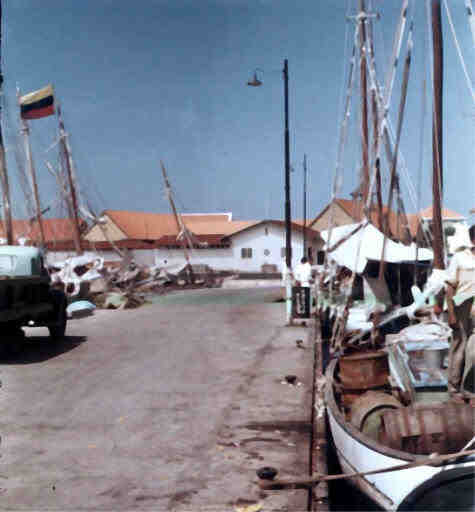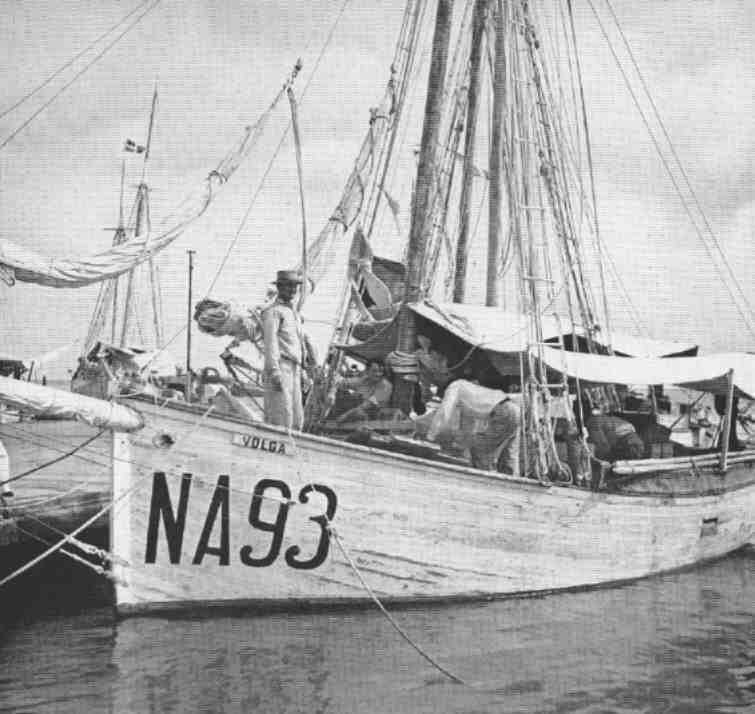 THIS INFORMATION ABOUT THE VOLGA COMES FROM DUFI KOCK IN ARUBA.
In your website, on the "Aruba" link, appears a fishing boat from the
West, NA 93 VOLGA. According to the old records, this boat belonged
to Mr. Arturo Prince, a local businessman, and who later was also the owner
of one of our local radio stations, Radio Antillana, in San Nicolas. The man
standing in front was Mr. Fernando Valerio, a Captain, and he was from
Margarita, Venezuela, like most of the fishermen in those days. The
picture was taken in early 1950.
More houses with lots of big rocks in the yard.