HOUSES IN ARUBA
PHOTOS FROM MANY FOLK OF HOUSES IN ARUBA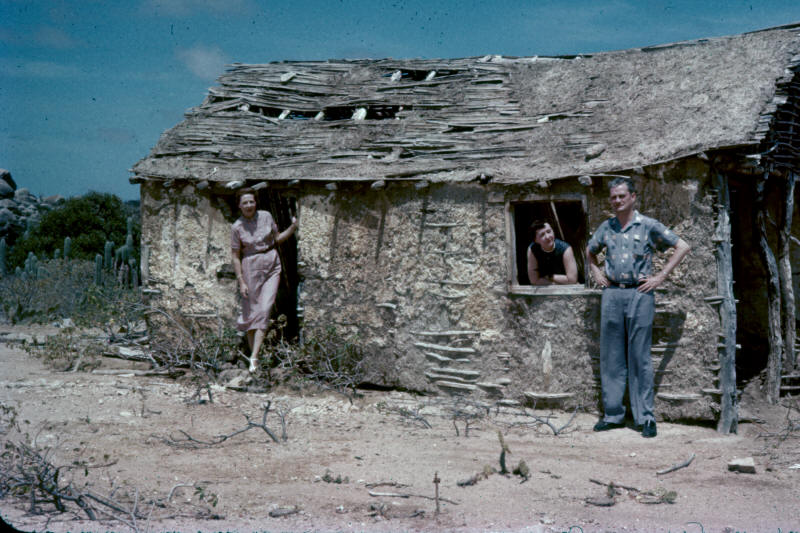 No, they don't live there , just looking at the place, also probably not potential buyers.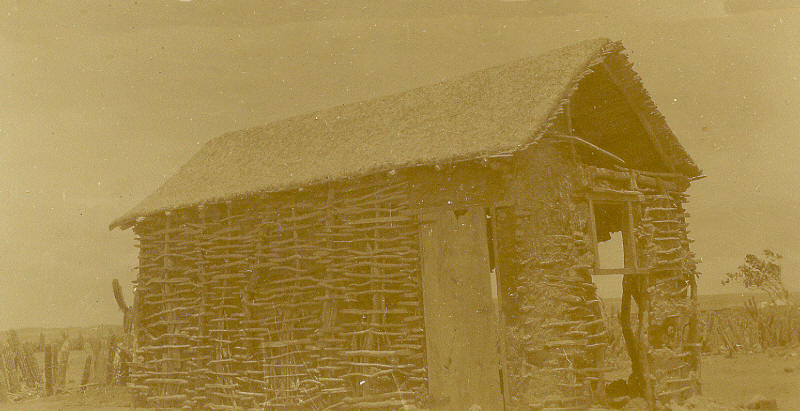 I wonder what the roof is made of, it seems to have stood up better then the walls.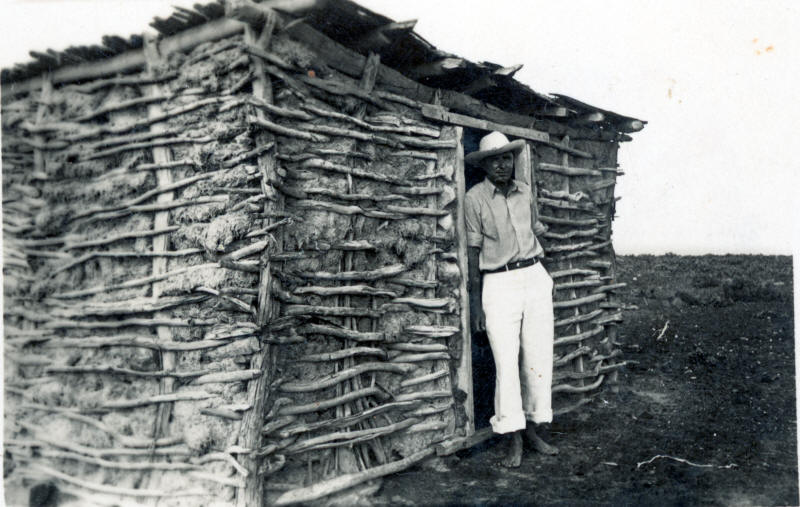 Not very large but it did offer shelter. I am sure it was used as a house at some time.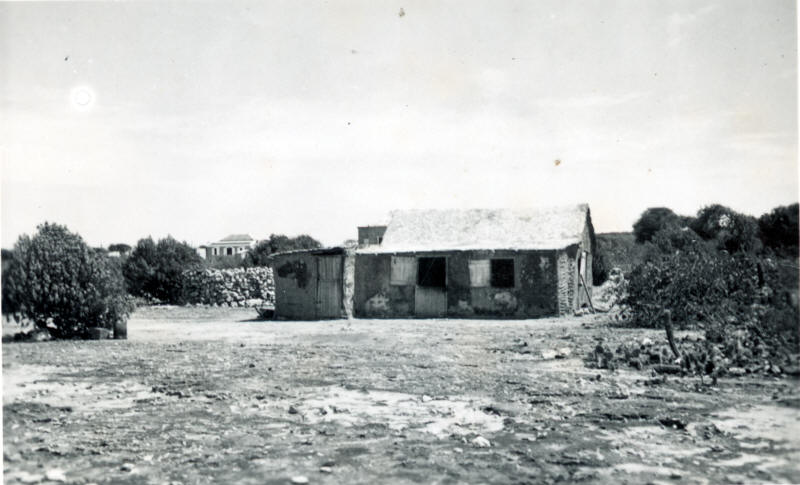 This one looks lived in.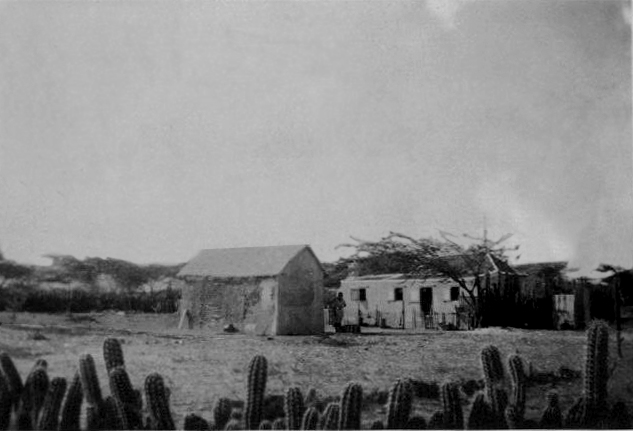 I really believe that was the "starter" home in the foreground which then became the storage shed when the new house, (in back ground) was completed.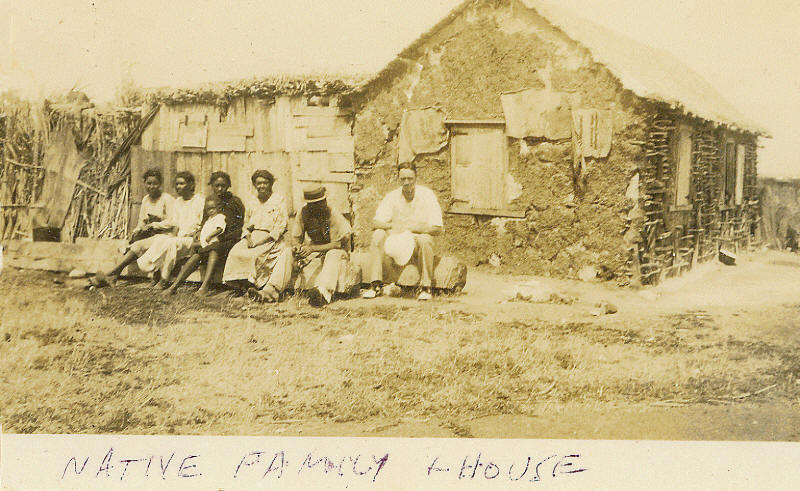 Now, I do believer the family did live in this house at the time.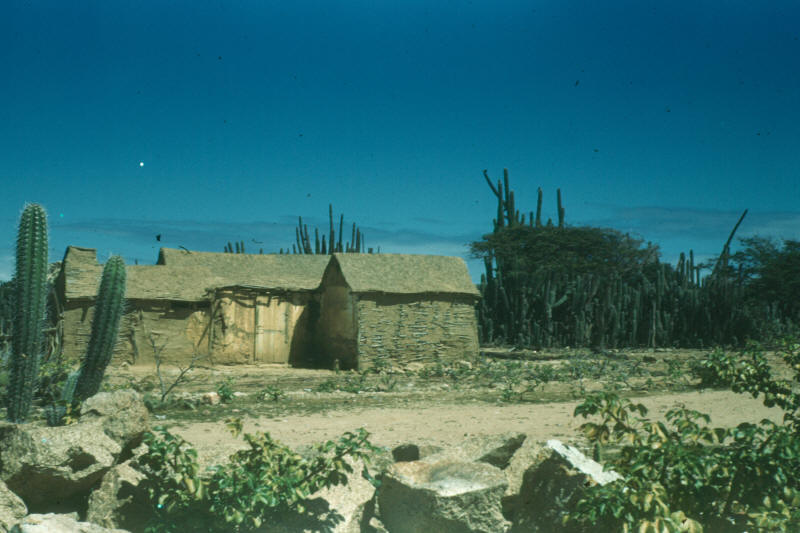 This house was part of the photos sent in by Vic Lopez.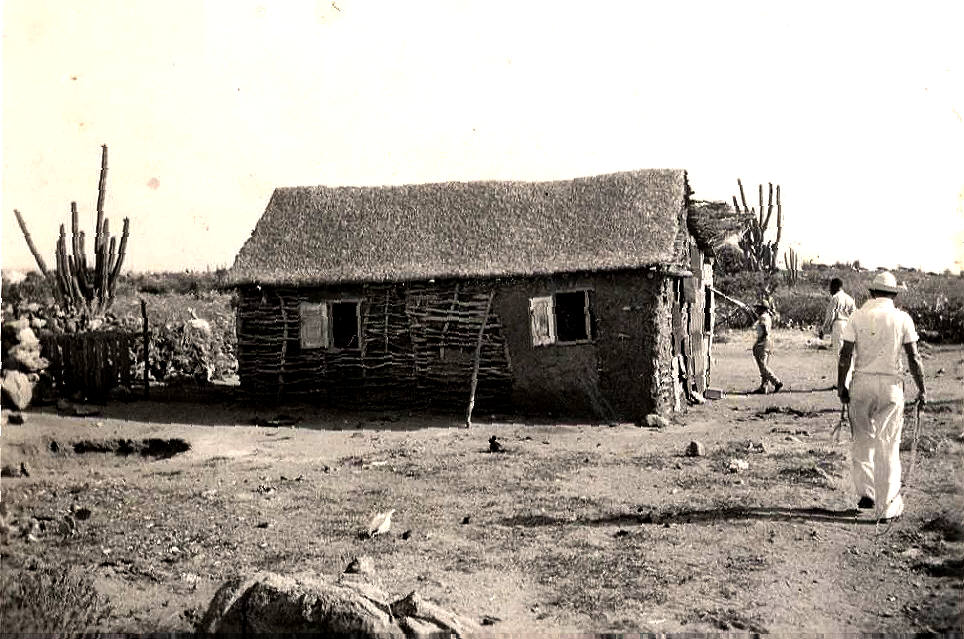 The roofing material fascinates me, I wonder if anyone can tell me what it is?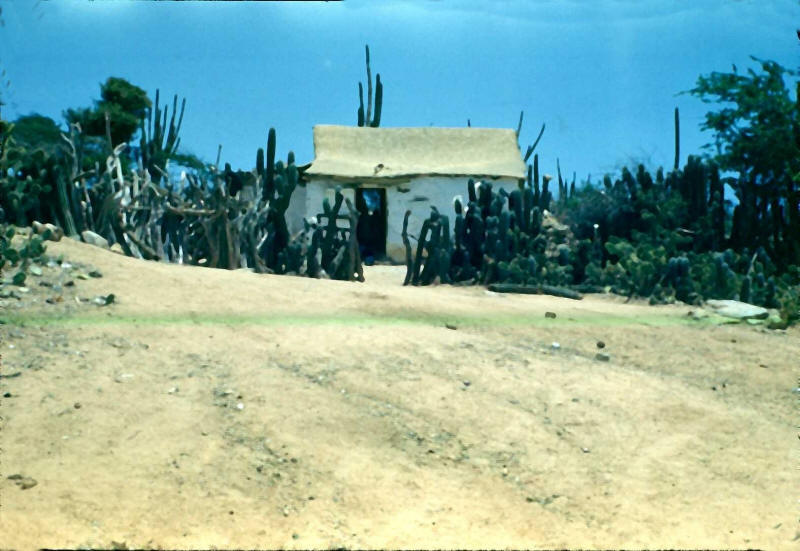 The cactus fence could use a little work. I wonder how often they had to "whitewash" the walls?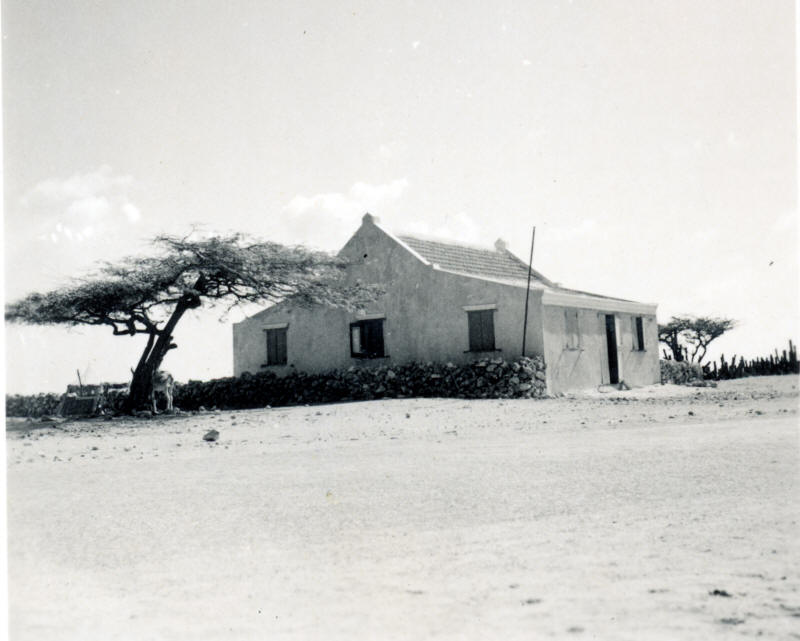 Note, there are no power lines to these houses, kerosene lamps and wood stoves.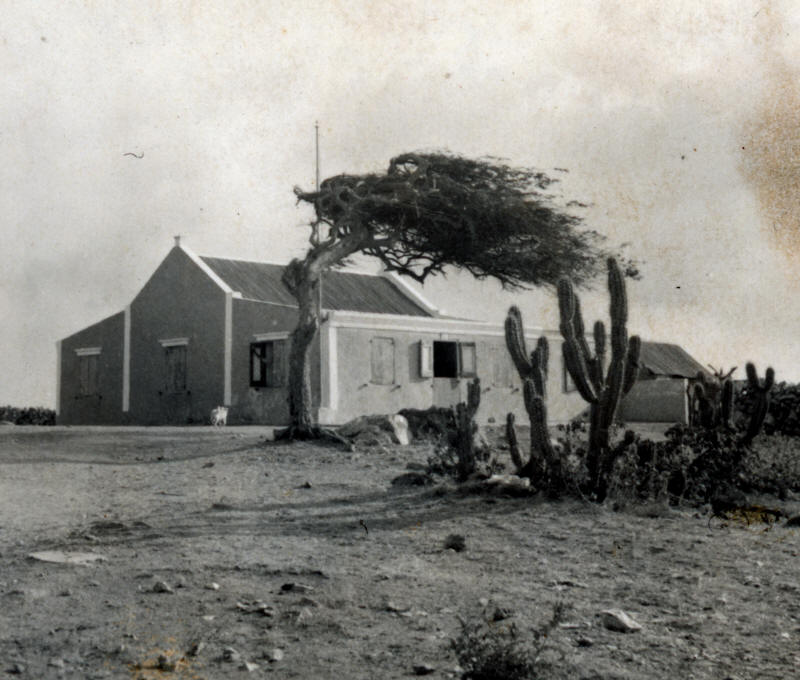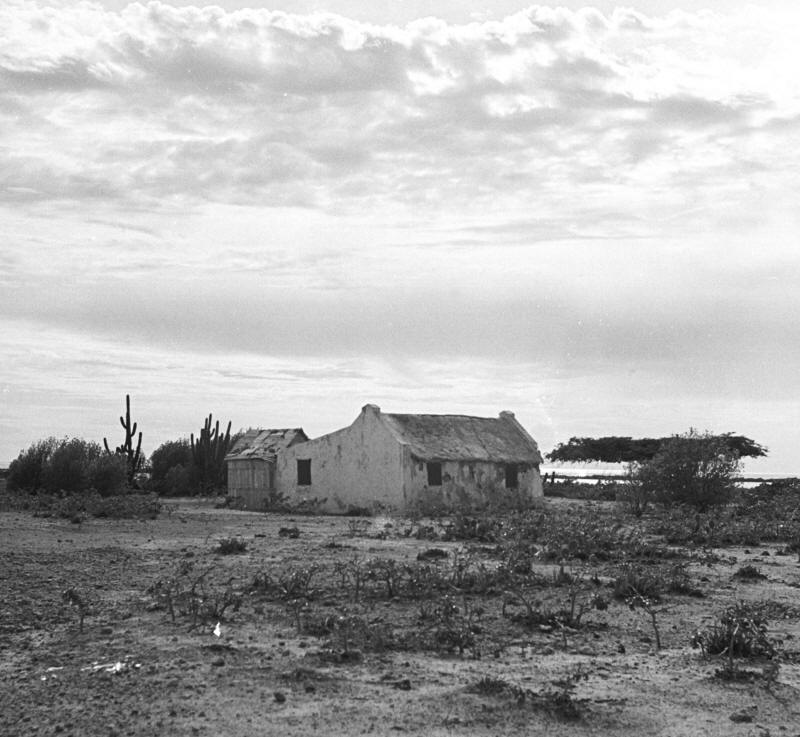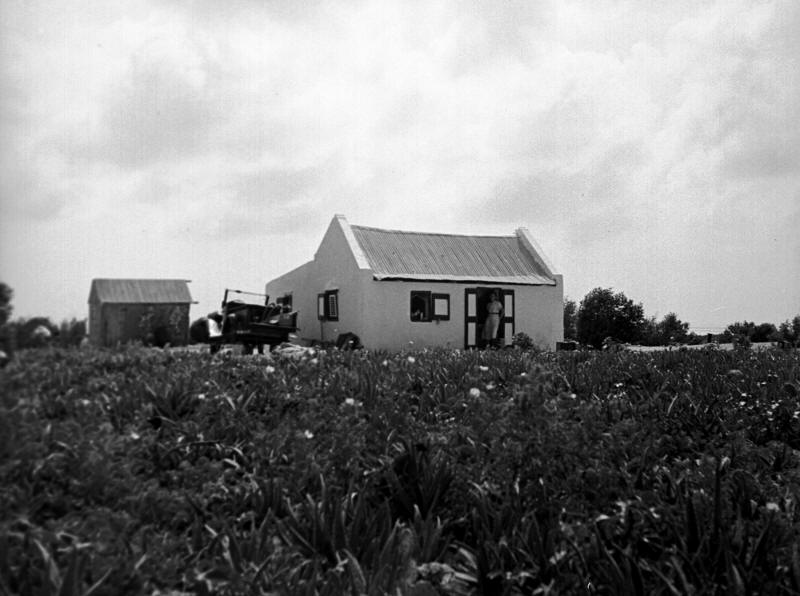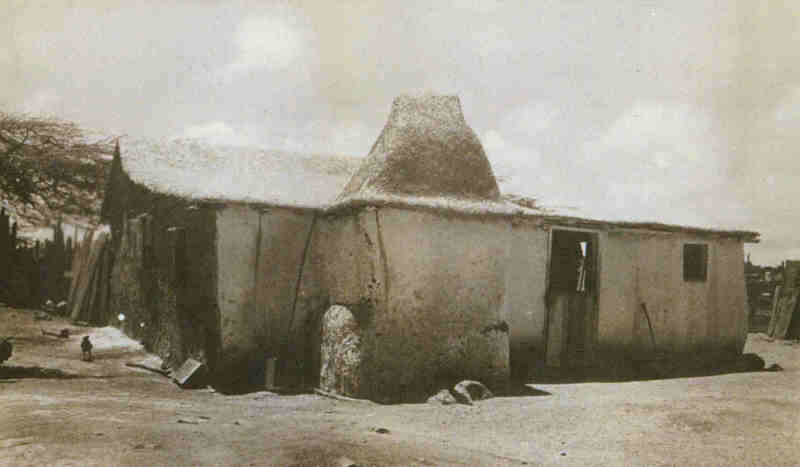 The photo above of an old Aruban home comes from Ken Brown's Scrapbook.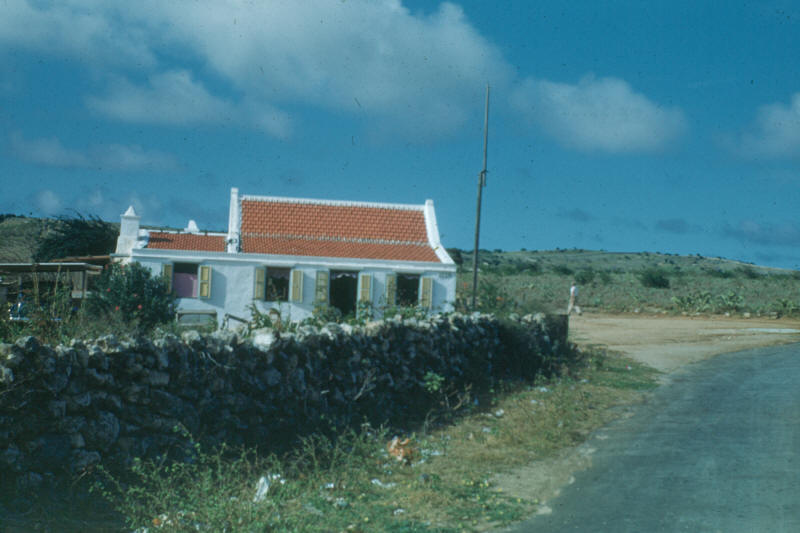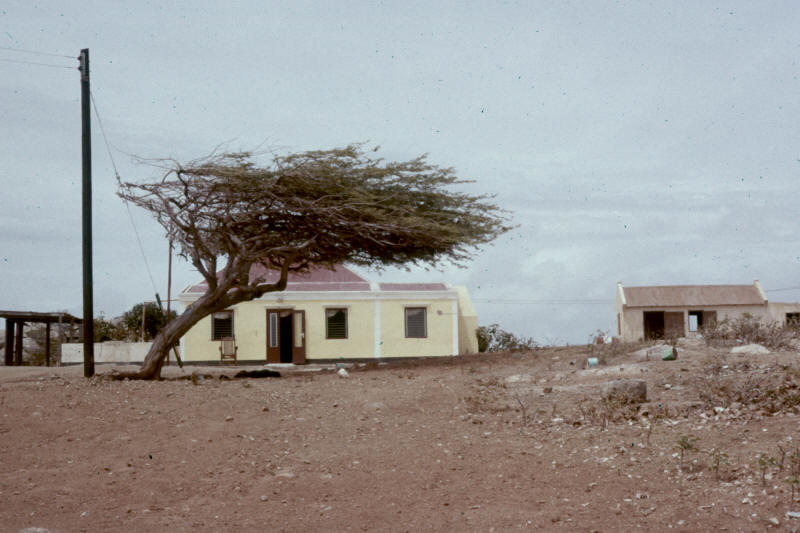 Now we see power lines to the houses.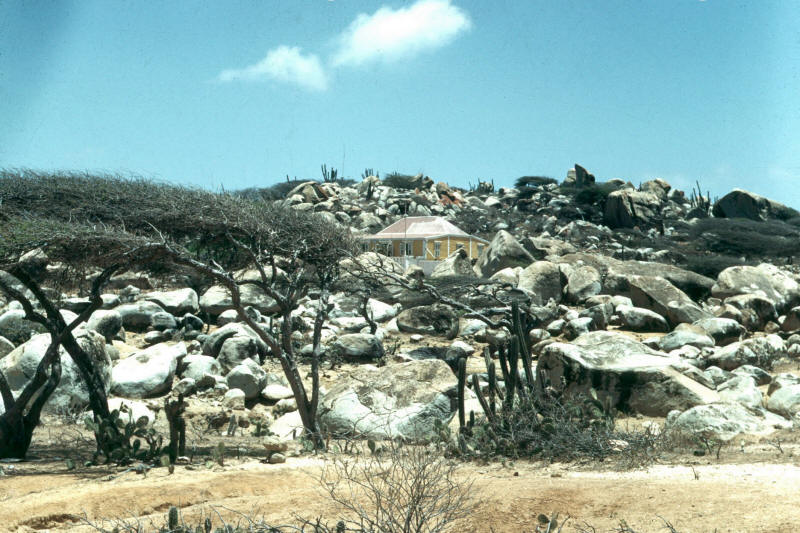 Nice thing about this location was the fact that you did not have grass to cut.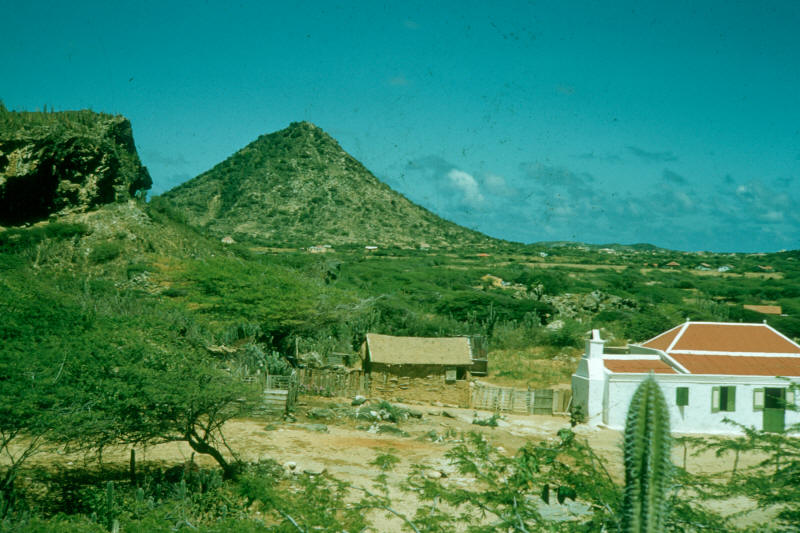 Nice setting.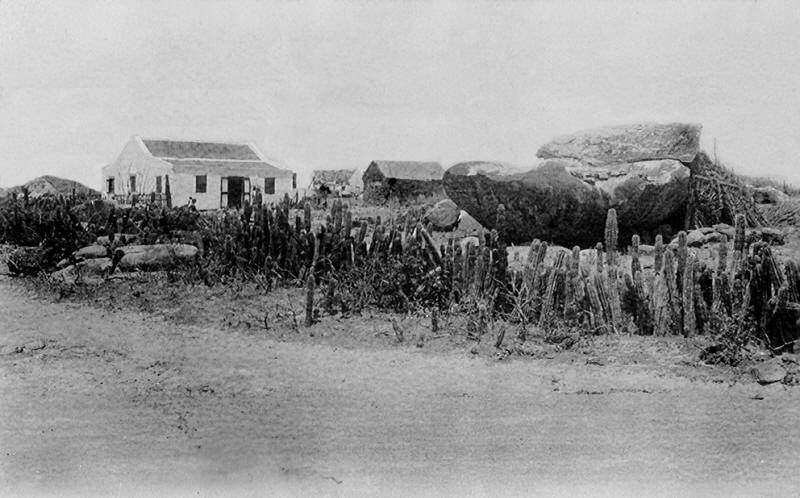 Cactus fence and "landscape" boulders in the front yard, note the "mud & stick" house on the side.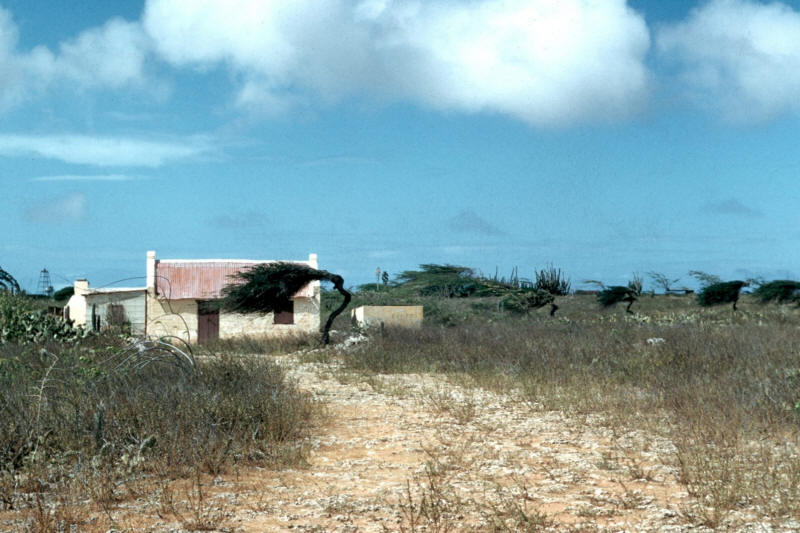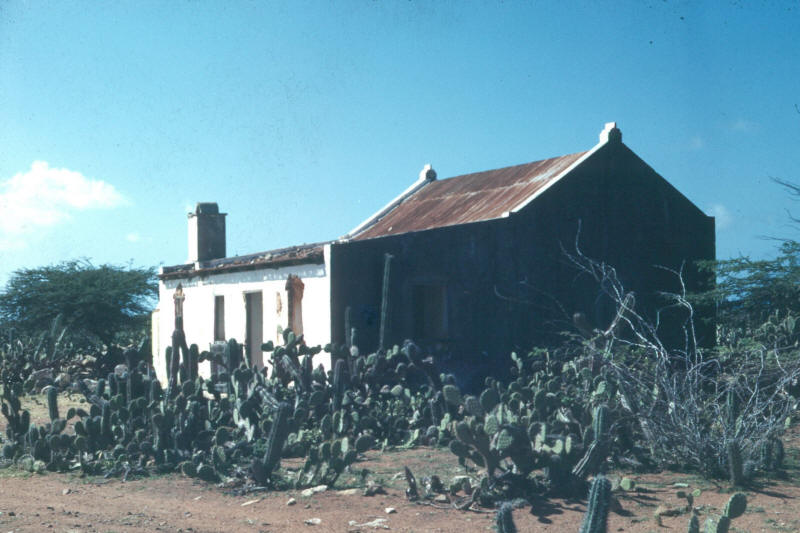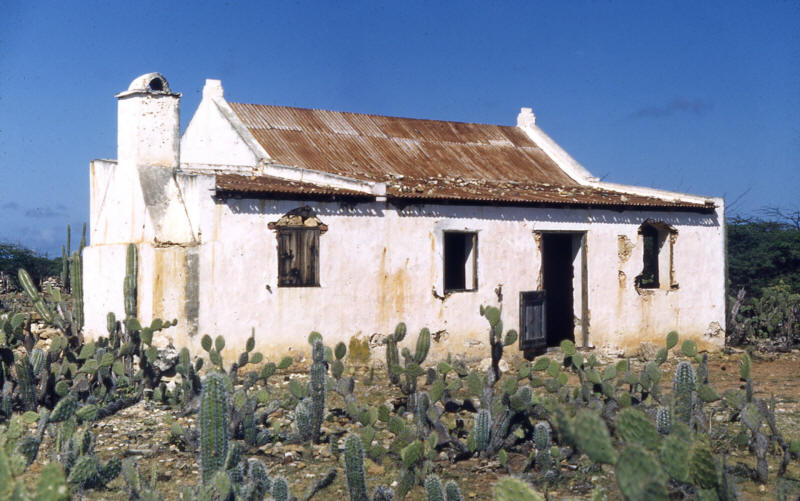 It has seen better days. The wood stove in the kitchen had a chimney.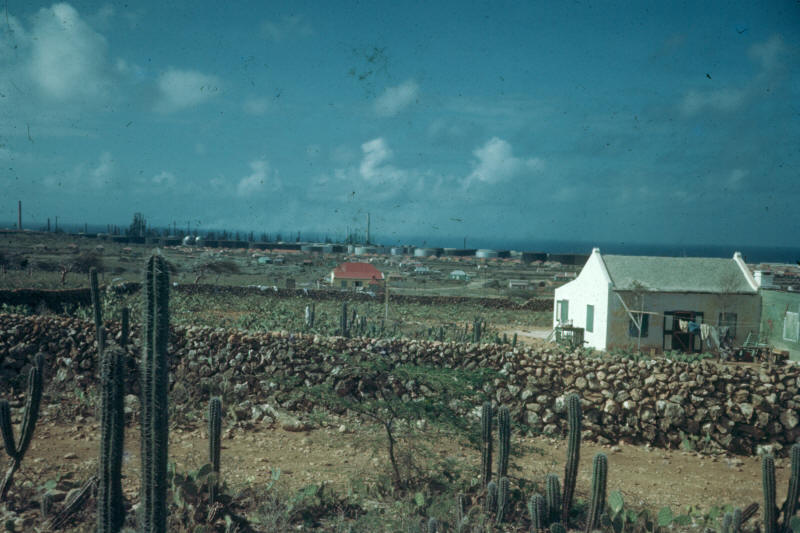 This yard was walled off with a rock wall.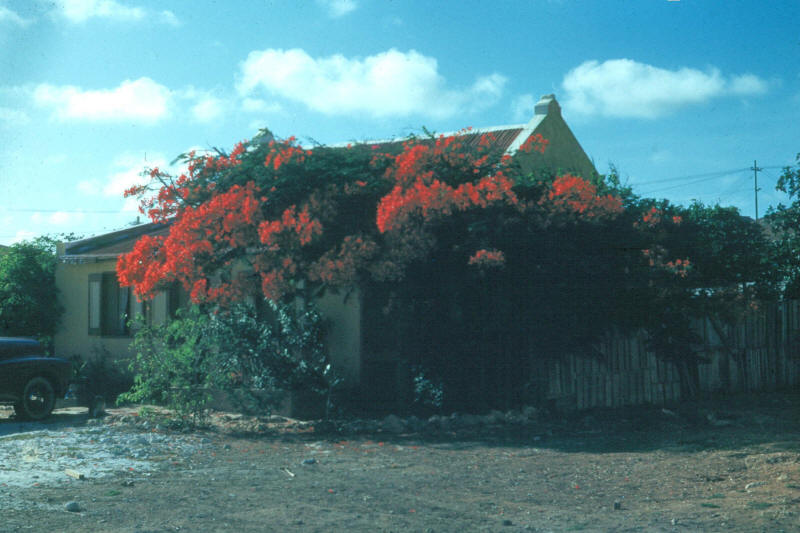 Wonderful Delonix Regia (Flamboyant) I looked it up!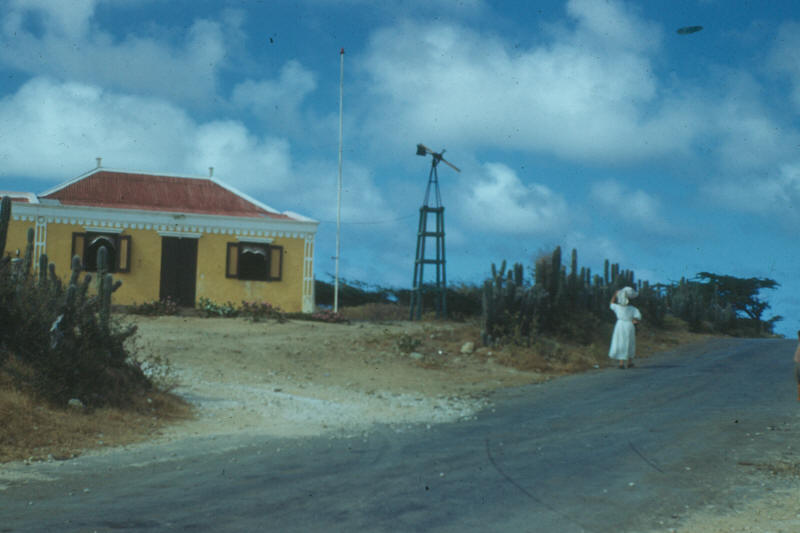 The "windmill" provided the power, Direct Current (DC) for the house, note the wire to the house from the windmill. In most of these types of systems there were storage batteries and the windmill charged the batteries, which powered the lights. Really, a very good system and with the wind in Aruba you never had to worry about a dead battery.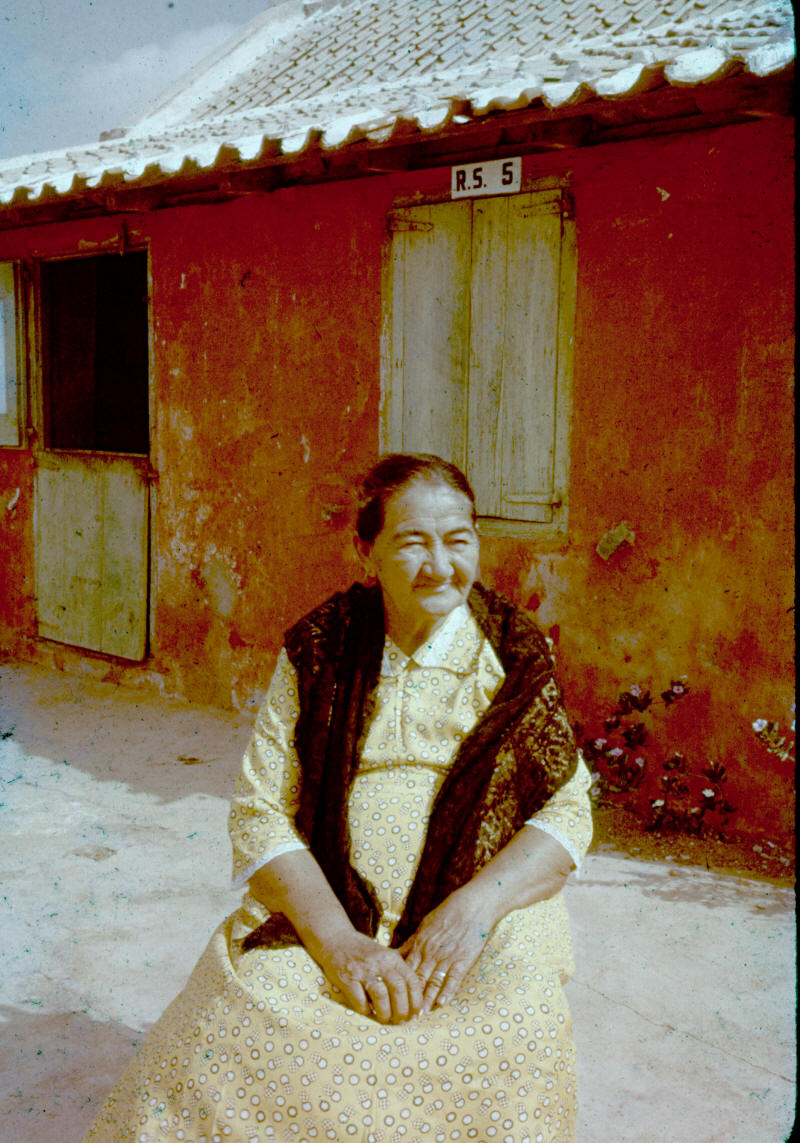 Wonderful photograph of the homeowner and her home.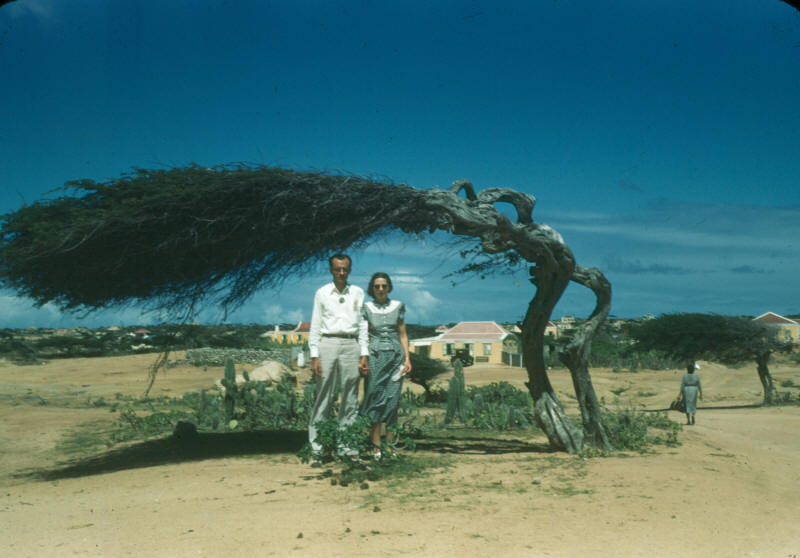 Don't you love the colors of the houses.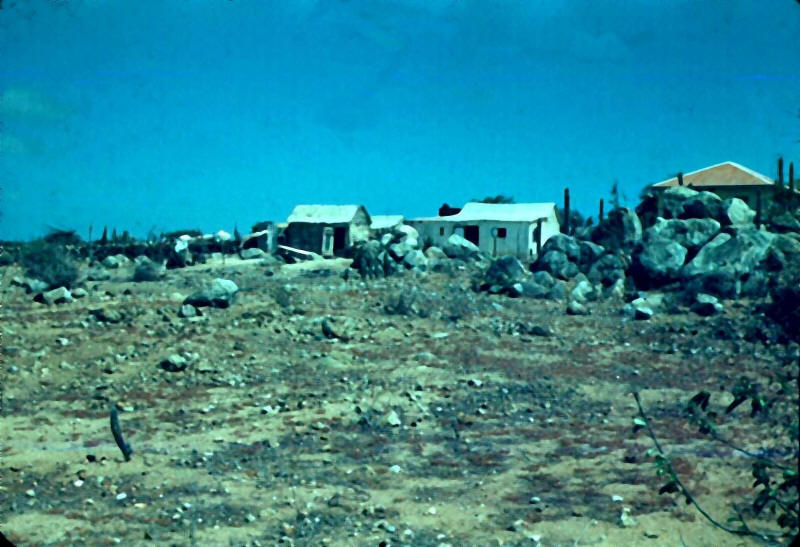 This seems to show three houses from different eras side by side.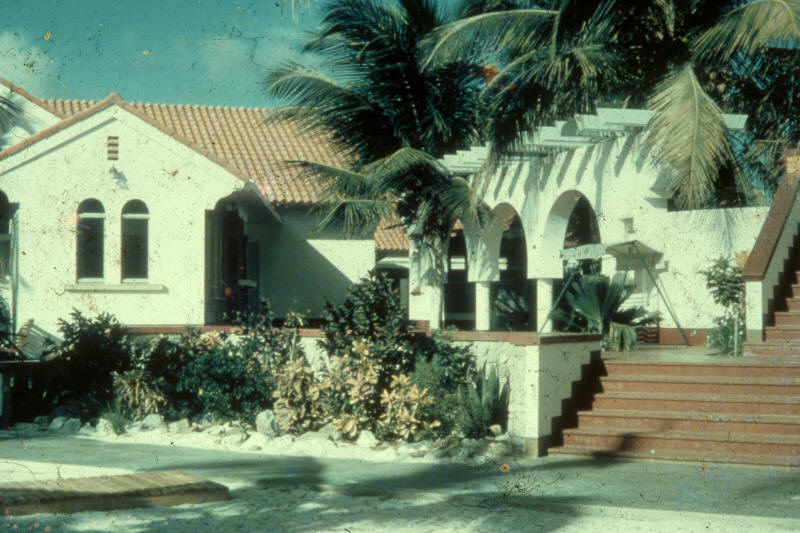 Modern home in Oranjestad.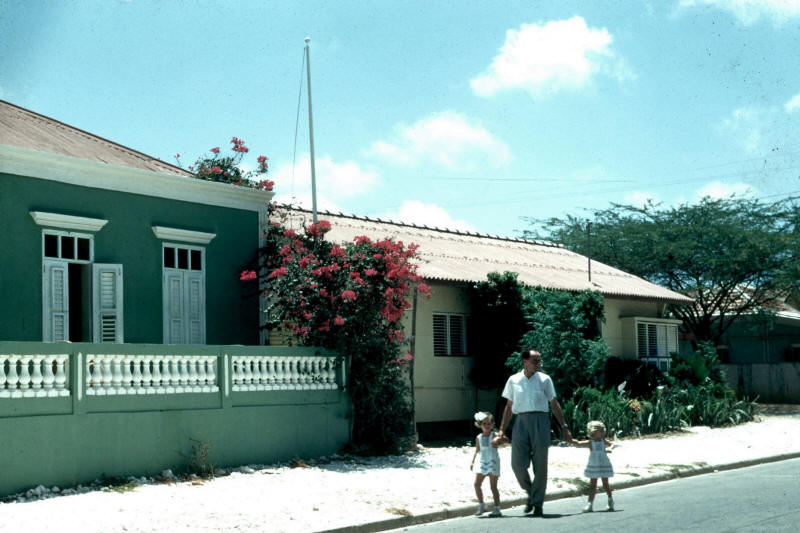 Older and newer housing side by side in Oranjestad.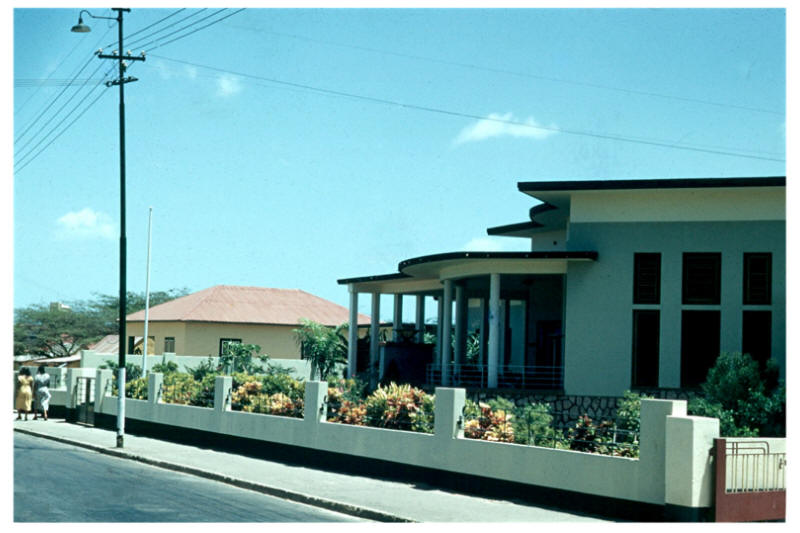 A new modern home in Oranjestad.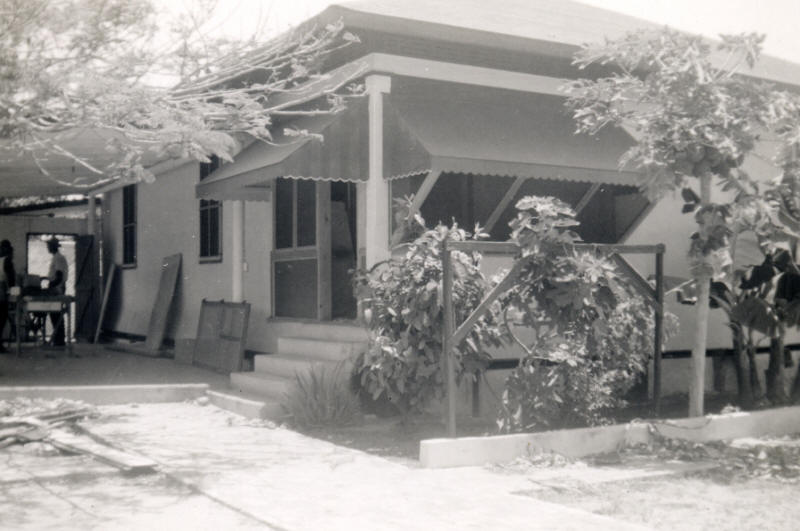 A bungalow in Lago Colony.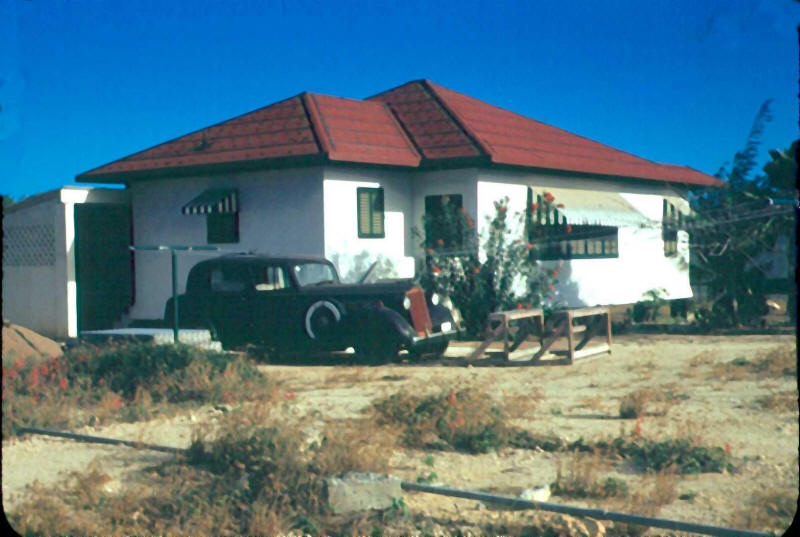 Company housing in Lago Colony.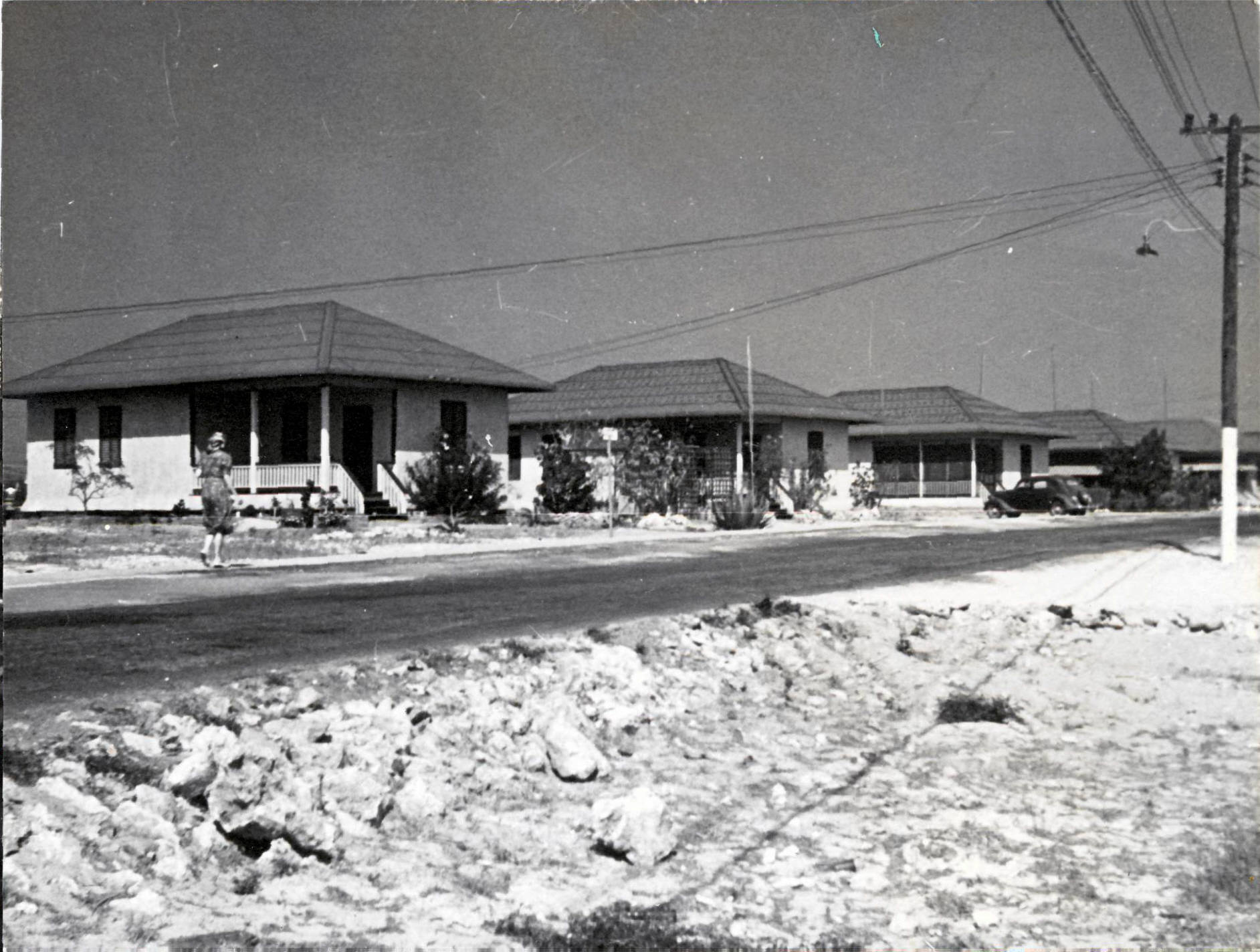 A street in the Colony in the 1930's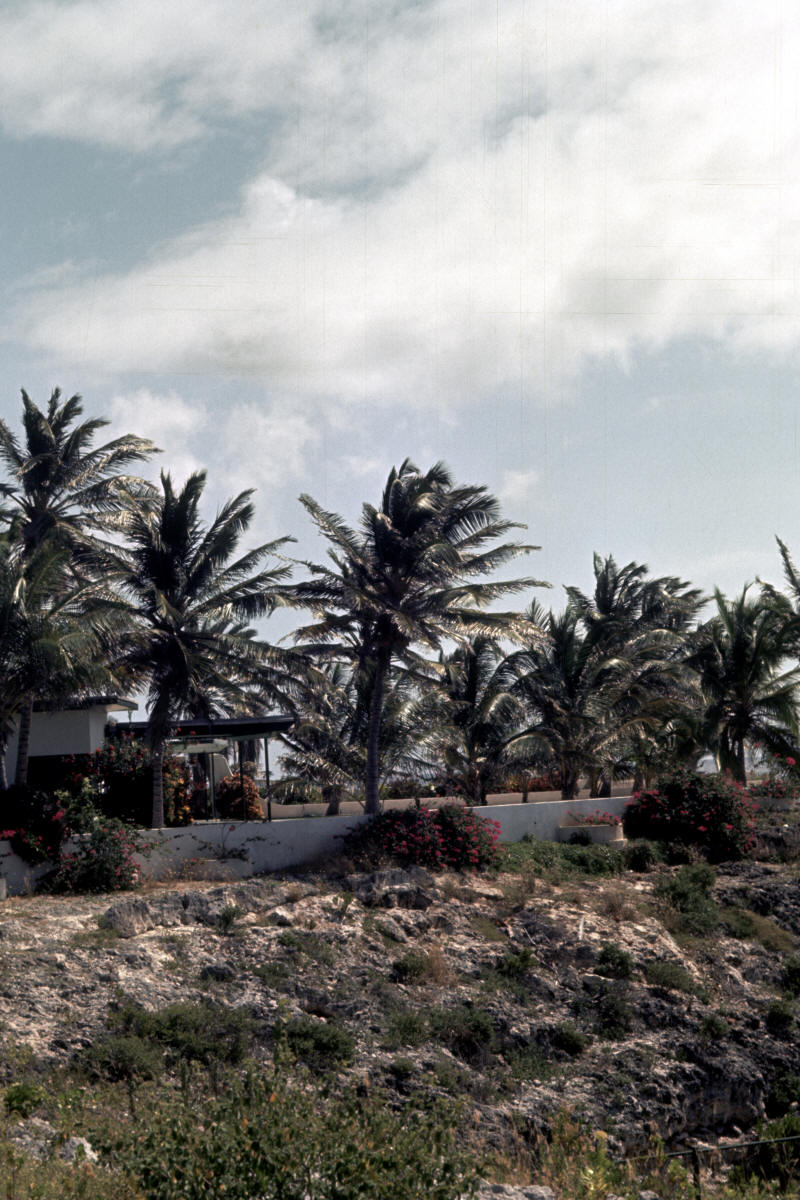 Above, a yard of one of the "New Houses", submitted by Vic Lopez.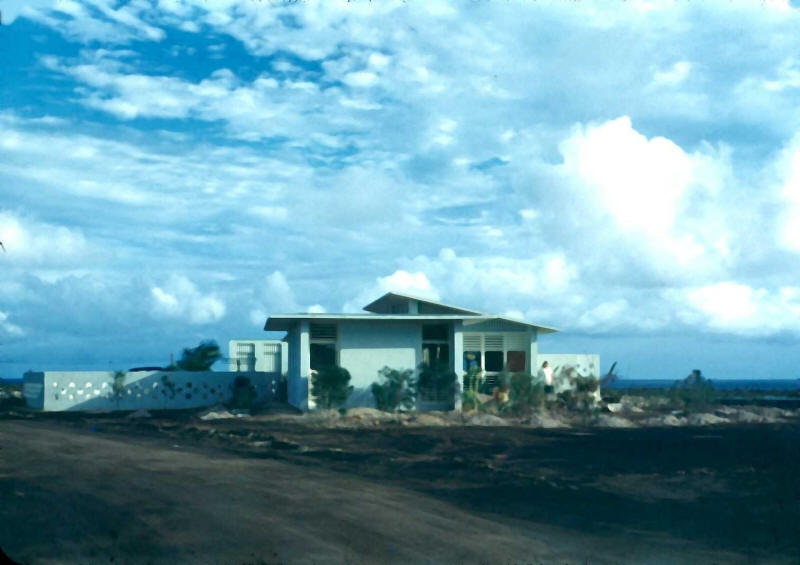 One of the "New Houses" soon after it they were completed which was soon after World War II, about 1948.
RETURN TO PHOTOS FROM OUTSIDE LAGO COLONY