TIME CAPSULE BENEATH THE FLOOR OF THE CHURCH
I found these photo in the scrapbook that belonged to Les Seekins. As you can see in the second photograph the caption says "Placing the documents in the vault of the threshold stone. There is nothing to say what these documents are but I am assuming they are about the church and I guess would be called a time capsule.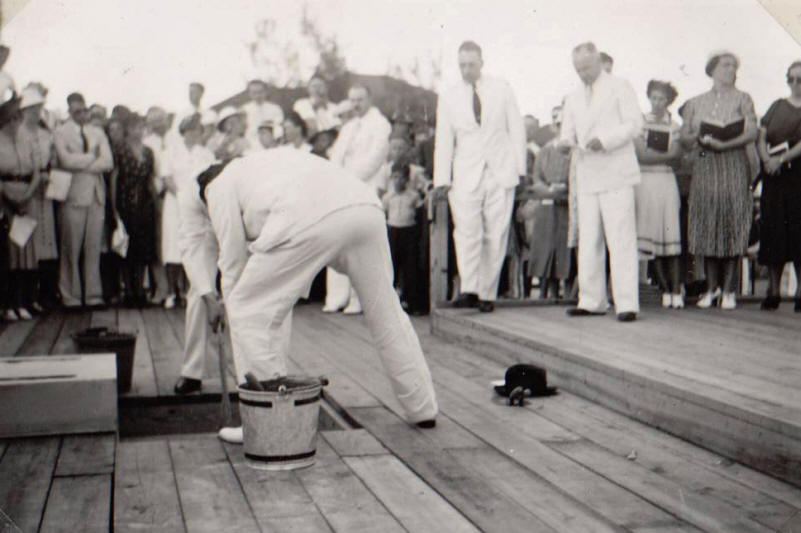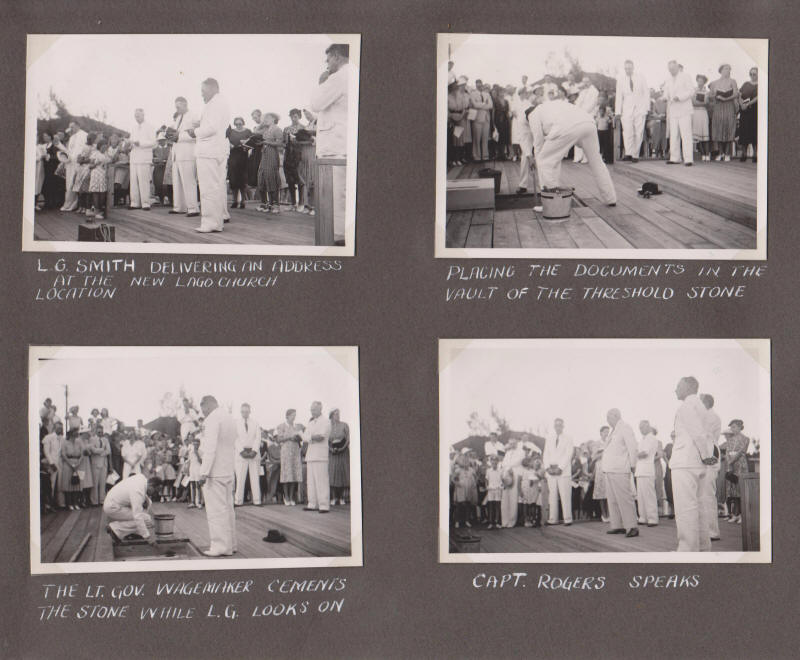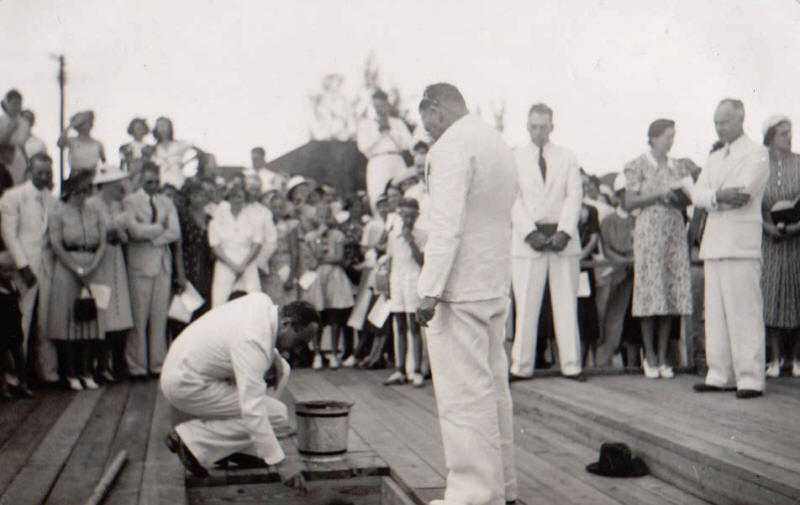 In the photograph above the caption states: The Lt. Gov. Wagemaker cements the stone while L. G. looks on. That would be L. G. Smith the president of Lago at the time. I believe the Lt. Gov. last name was Wagenmaaker, and Les misspelled it.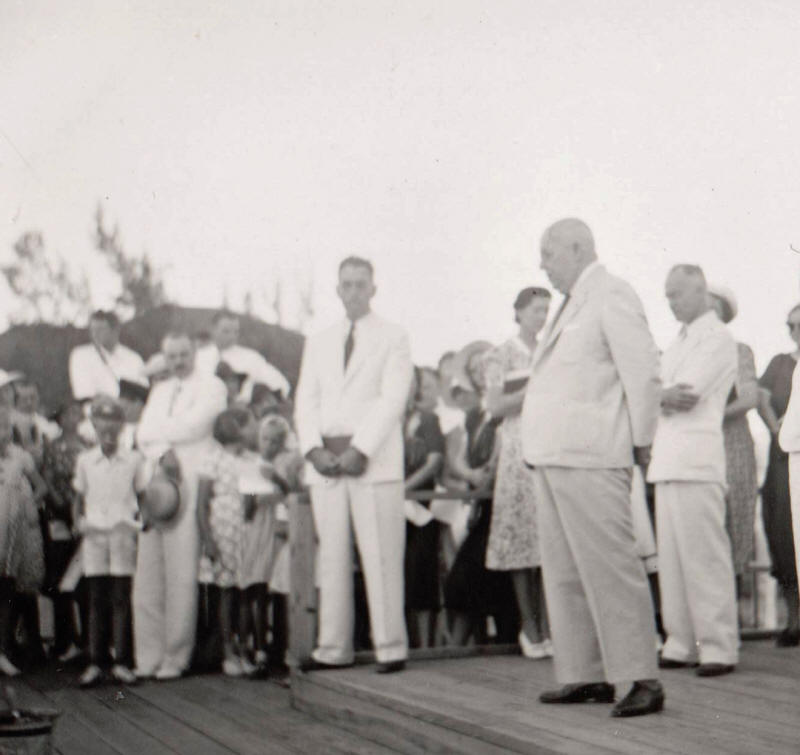 The caption on this photo from Les's album says this is Captain Rodger speaking at the ceremony.
I cropped this photo to get a better picture of the Captain, as there are not a lot around. This is the result of that cropping.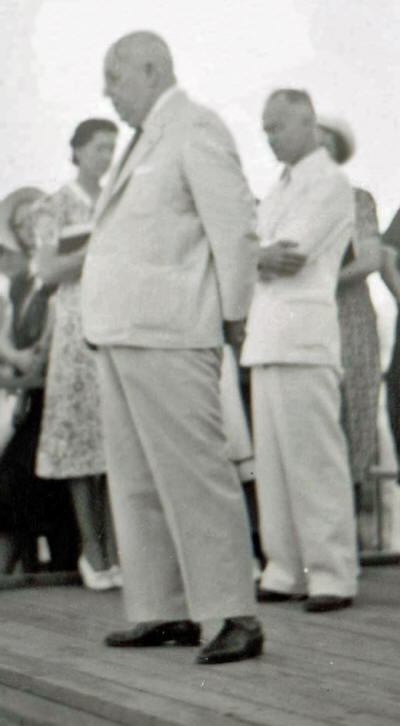 I wonder how many persons in Aruba remember or know there is a time capsule under the floor of the old Lago Church?
CLICK HERE TO RETURN TO THE CHURCH DIRECTORY PAGE
CLICK HERE TO RETURN TO SUPPORT

FACILITIES

DIRECTORY