LAGO COMMUNITY CHURCH
Photos by: Bob Schlageter & Steve Fremgen
INSIDE THE CHURCH LOOKING AT THE ALTER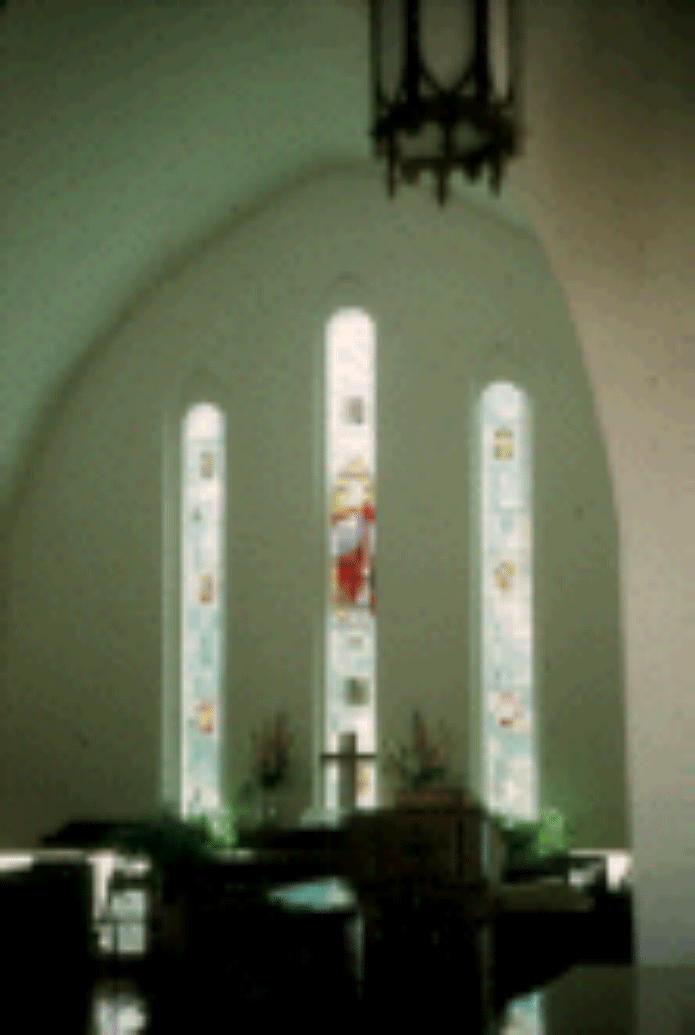 The following photo from inside the church was taken from "Caribbean Careers".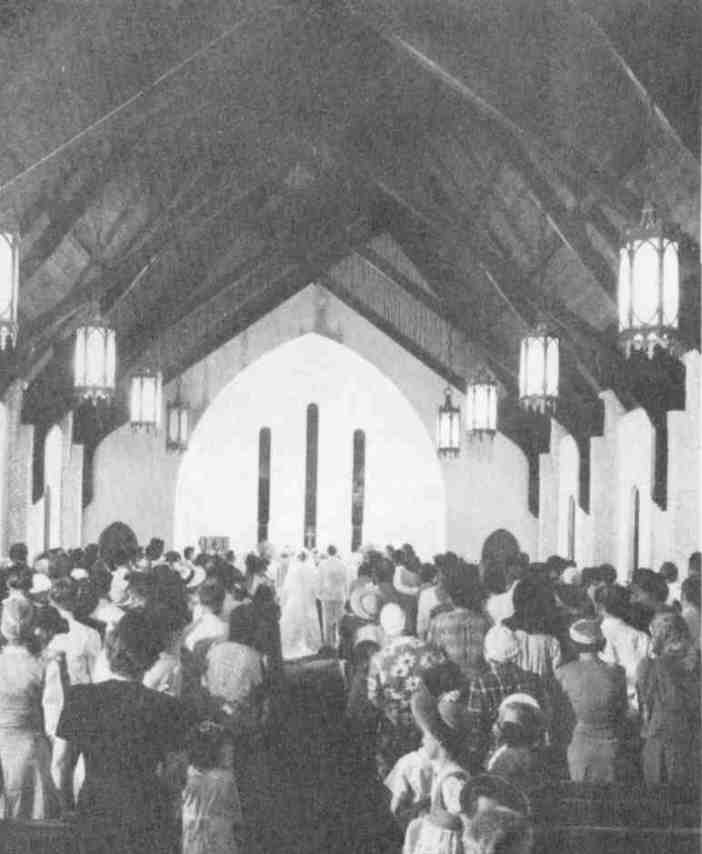 Lots of people got married in the Church.
The photo below was in Les Seekins' scrapbook, the scrapbook was dated 1938 to 1940 and this photo must have been taken soon after the church was completed.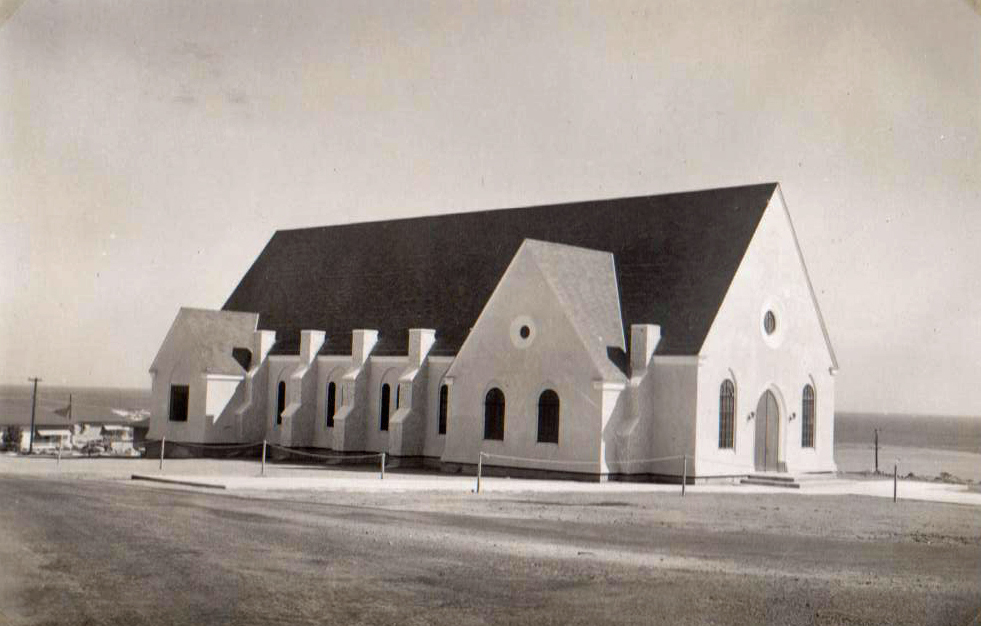 Did you know there is a time capsule buried below the floor of the church? Click on the photo above to go see proof of this.
In the photo above note there is no vegetation around the church. As you go down the following photographs, check out the size of the palm trees.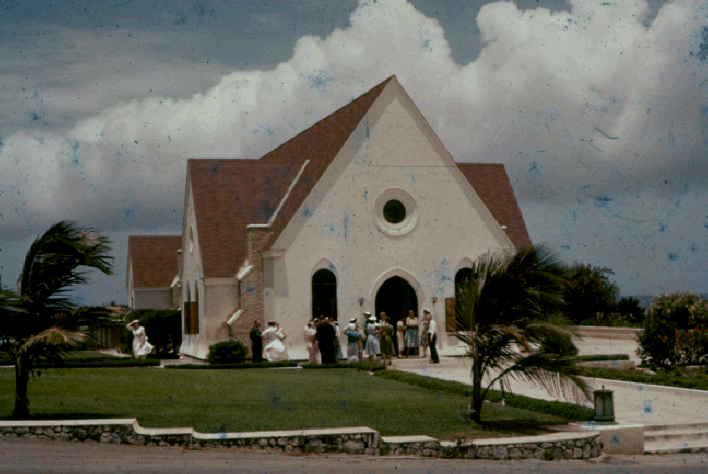 See, the palm trees have grown a little.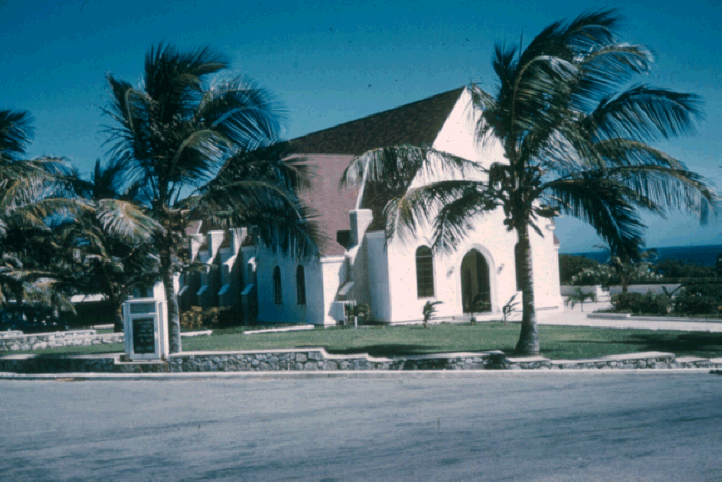 Now look at the size of the palm trees!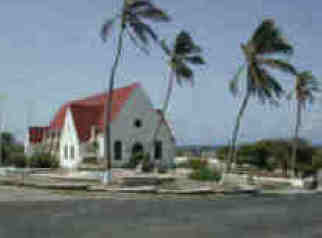 THIS NEXT PHOTO CAME FROM THE 1949 PAN-O-RAM ANNUAL, I PUT THEM TOGETHER.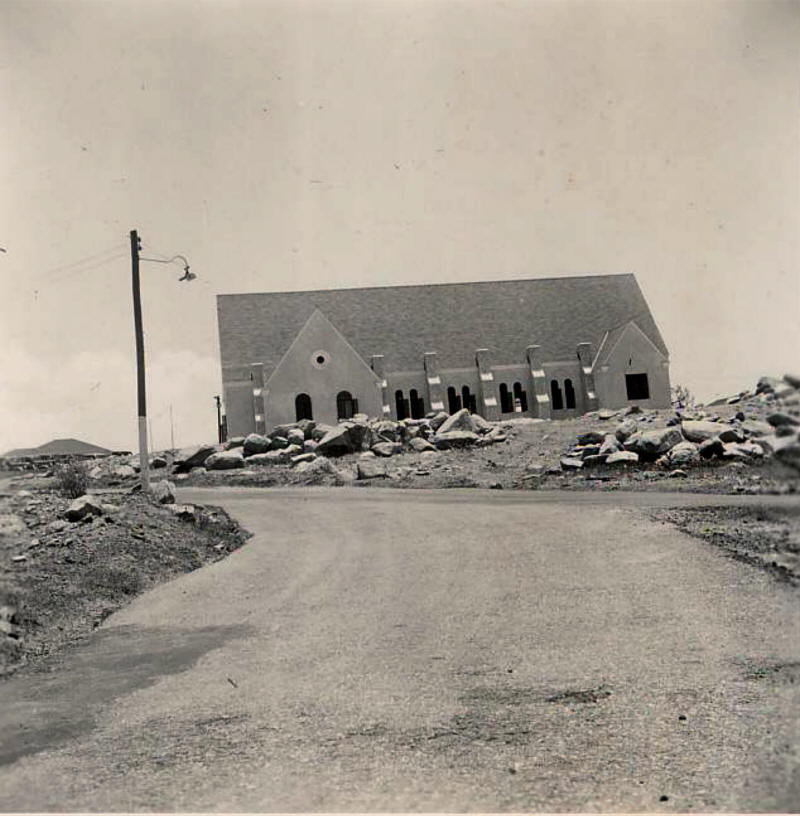 THE PHOTO ABOVE WAS SENT IN BY VIC LOPEZ, IT SHOWS THE CHURCH IN 1939, SOON AFTER IT WAS COMPLETED.
THE PHOTO BELOW, WAS SENT IN BY ANN LEAK. SHE GOT IT FROM SUSANNE GRAVENDIJK. IT WAS TAKEN IN AROUND 2004.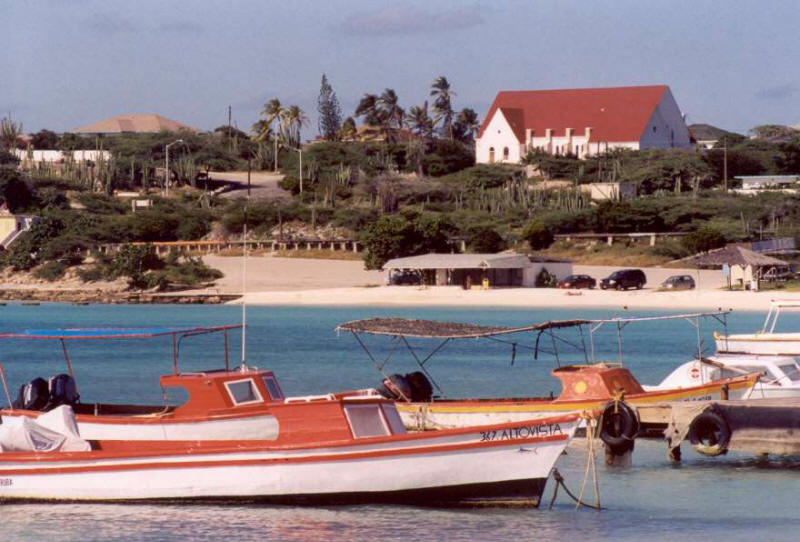 THE FOLLOWING DOCUMENTS WERE SUPPLIED BY STAN NORCOM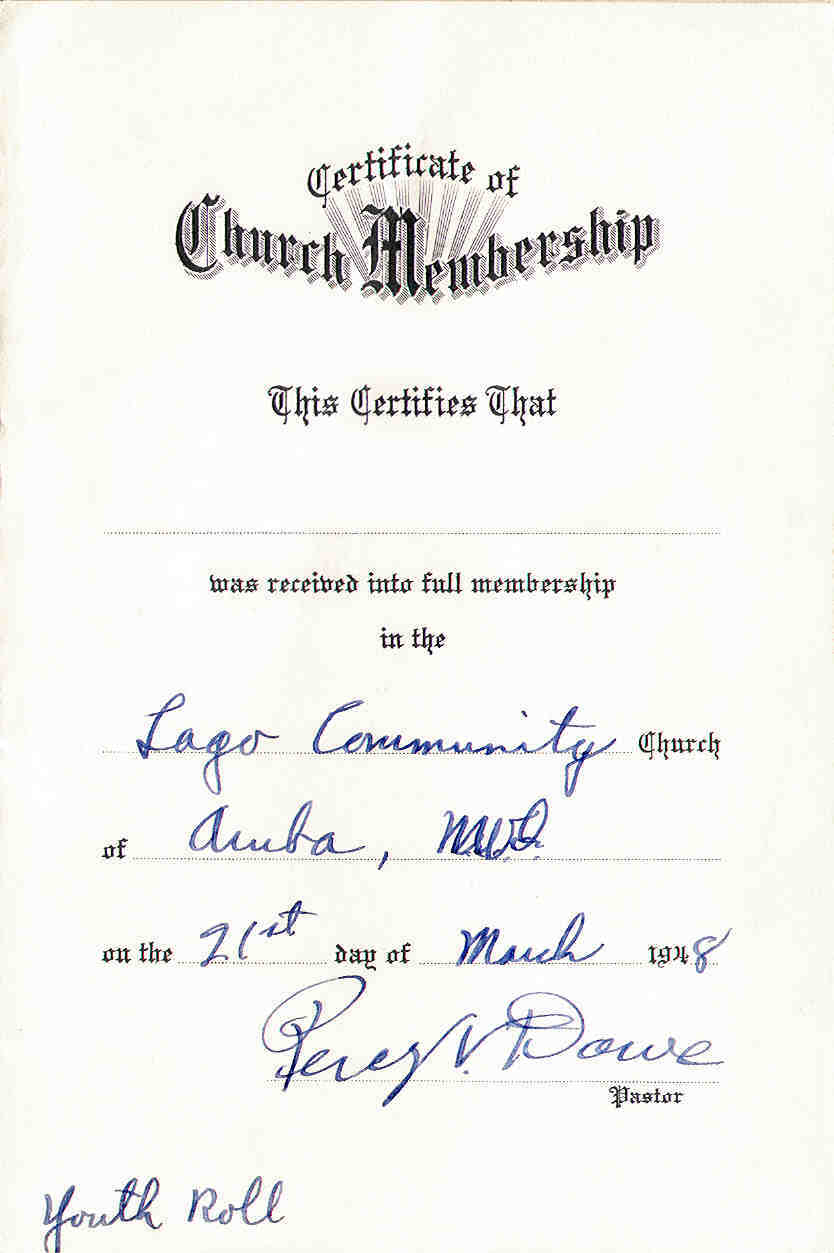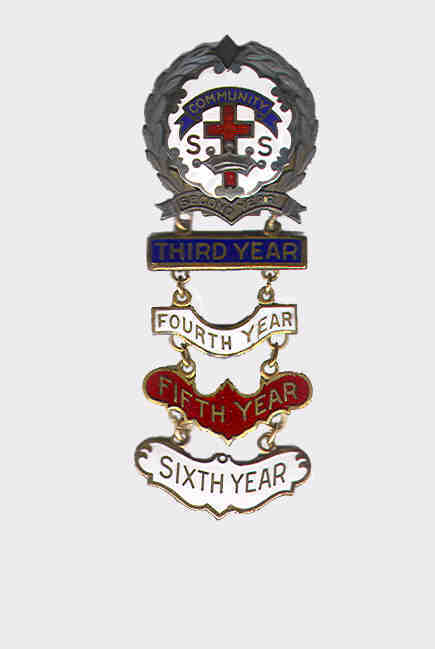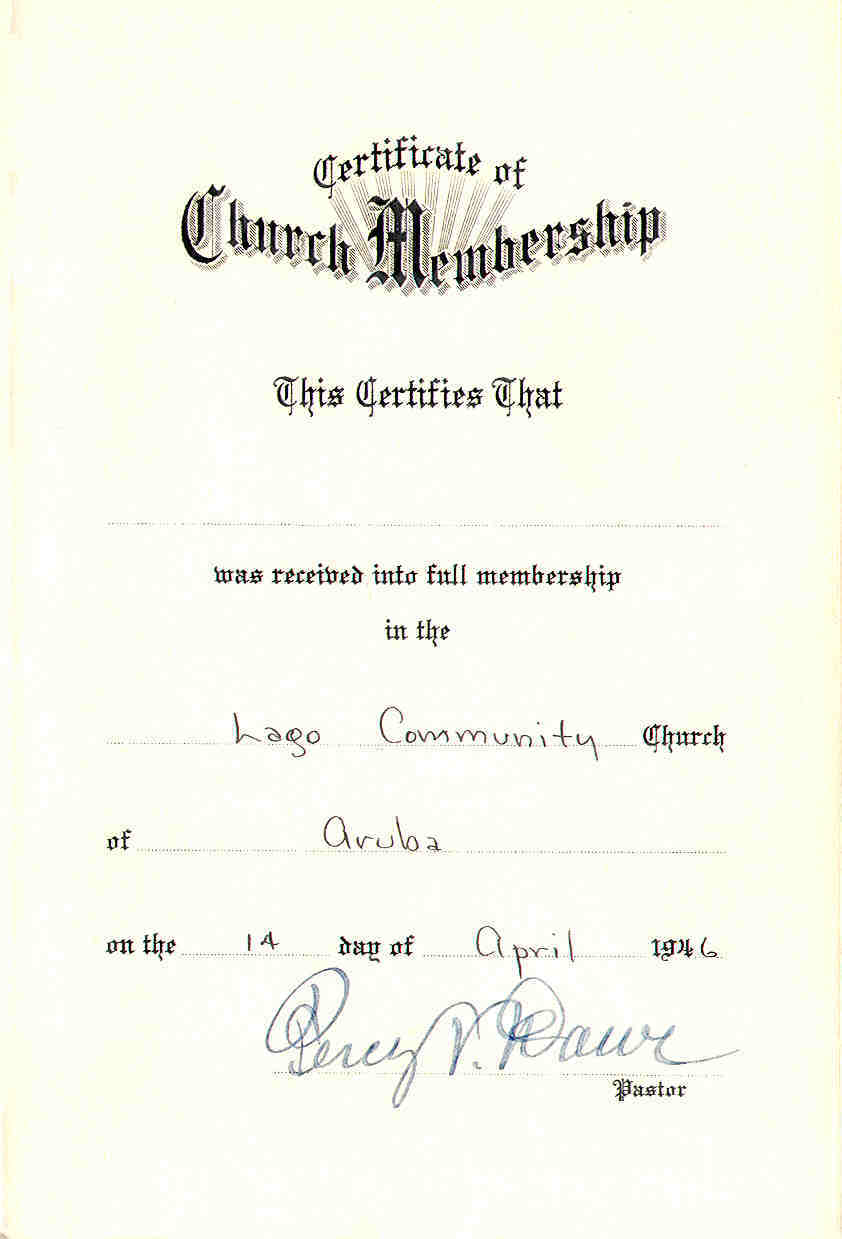 This plaque was placed by the Lago Community Church on June 19, 1994 by former Lago Community Residence.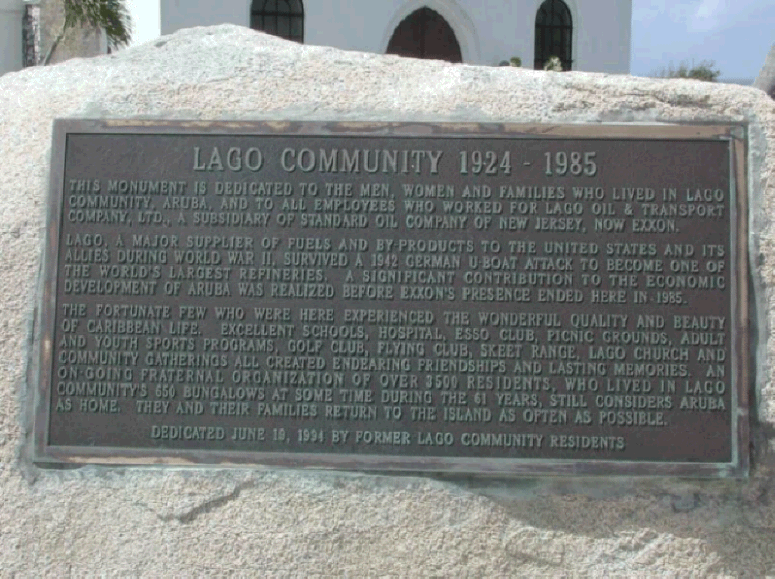 This is the article that appeared in the ARUBA FRATERNAL ASSOC. publication about the Lago Memorial shown above.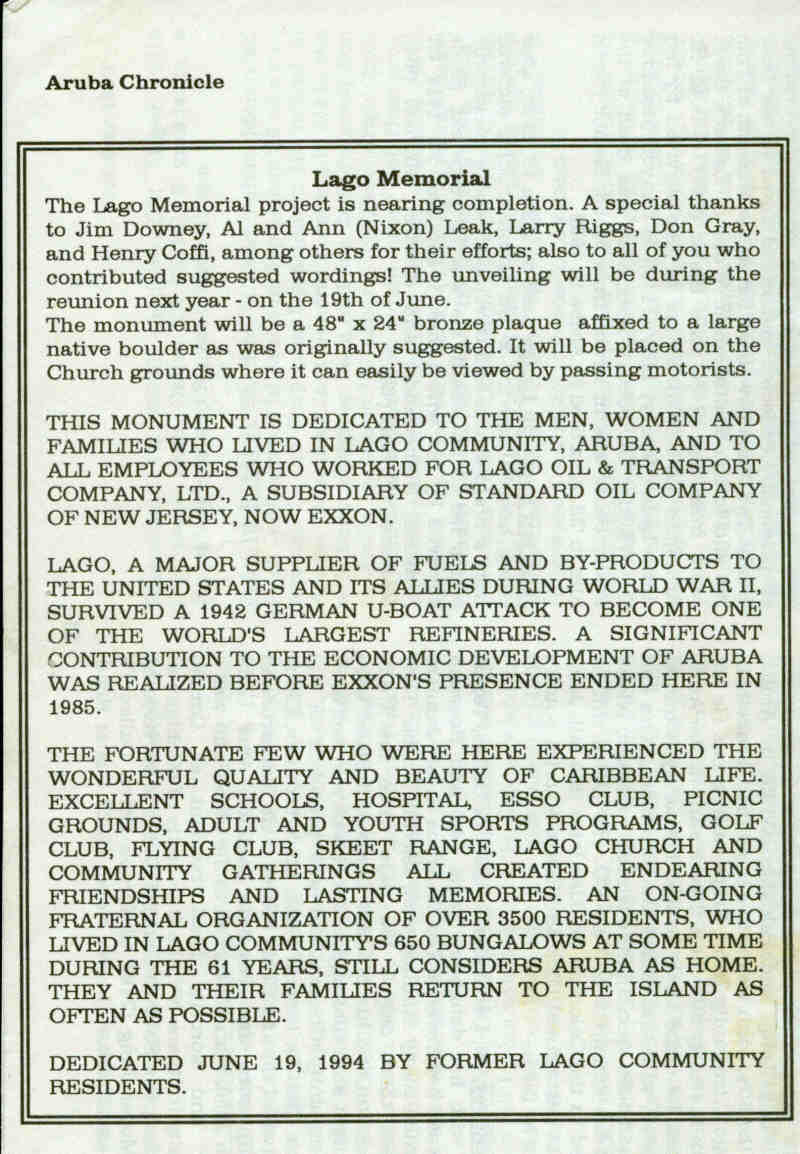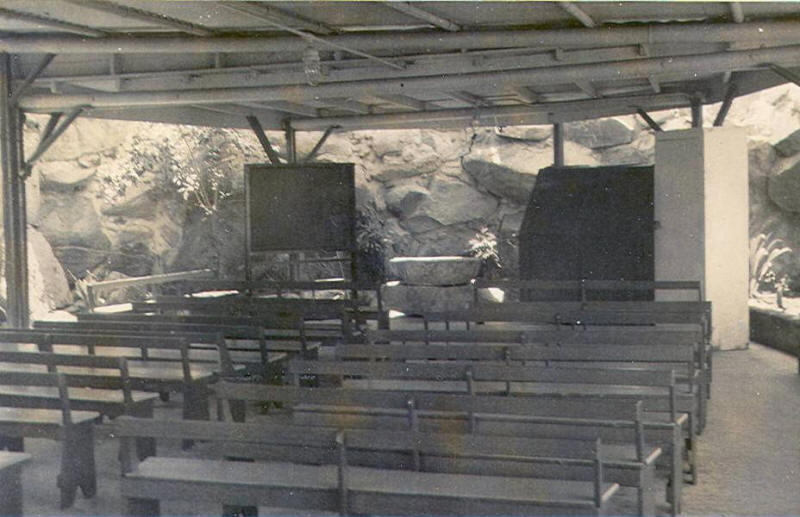 The photo above of the classrooms below the church was supplied by Vic Lopez.