ORANJESTAD PROPELLER GETS A TEMPORARY HOME
On January 22, 2012, a quiet Sunday morning in Aruba, Percey
Sweetnam and Andre Loonstra, with the aid of some friends, moved the Oranjestad propeller to a new temporary location in the yard of what is to become the "Fisherman's Museum" dedicated to the Fisherman's contribution to Aruba. This is not the final location for the propeller, a monument to the war heroes of World War II is still planned, but this allows the propeller to be seen and gets it out of Percy's yard. If the truth be know, this move was probably prompted by Percey's wife.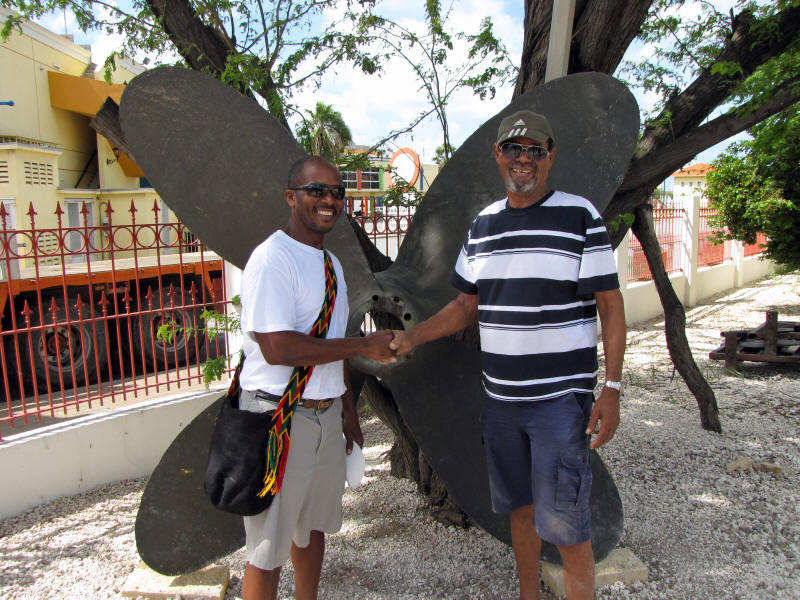 Percey
Sweetnam and friend after the propeller is placed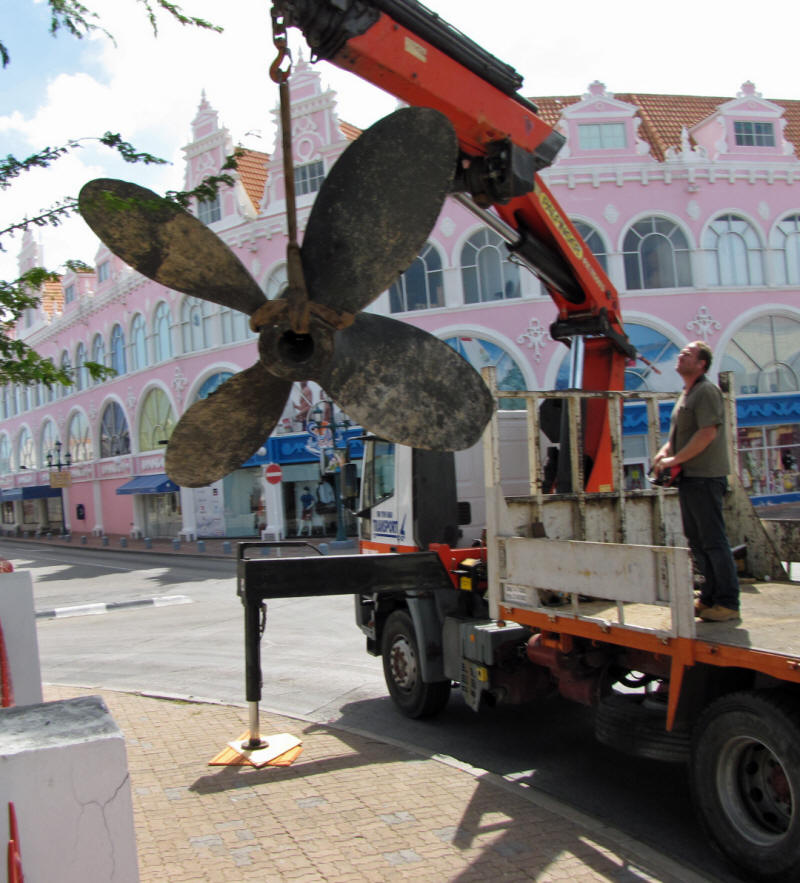 Propeller comes off the truck. Note the absence of traffic because it is Sunday morning.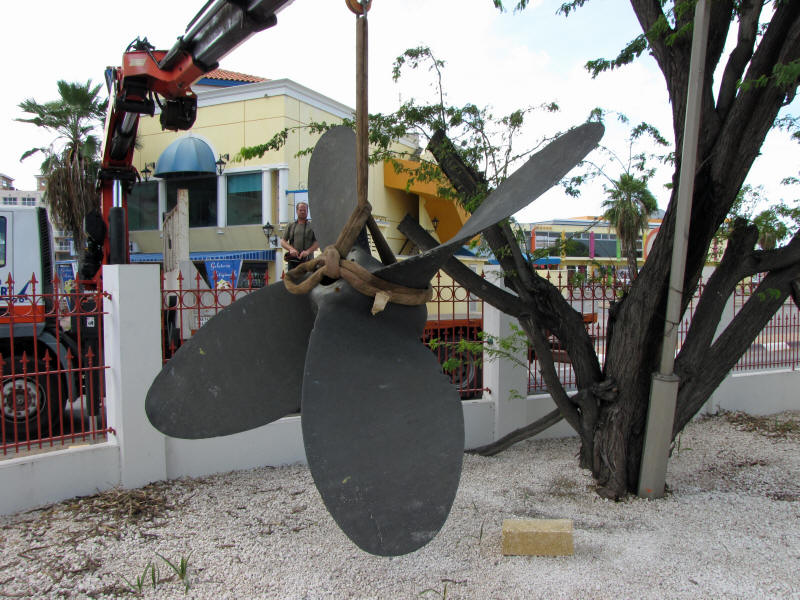 The propeller is over the fence.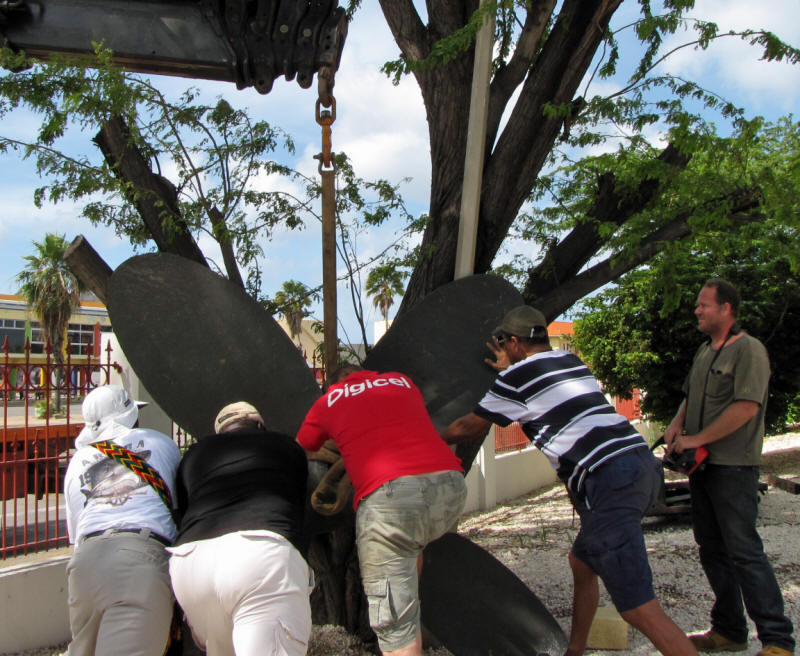 Everyone pitches in as the propeller is pushed into place under the tree.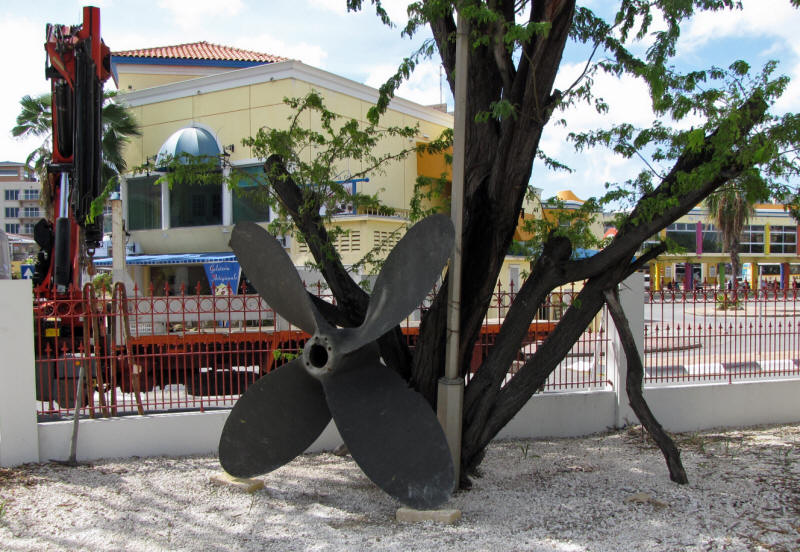 The propeller under the tree, note that the shaft has been removed.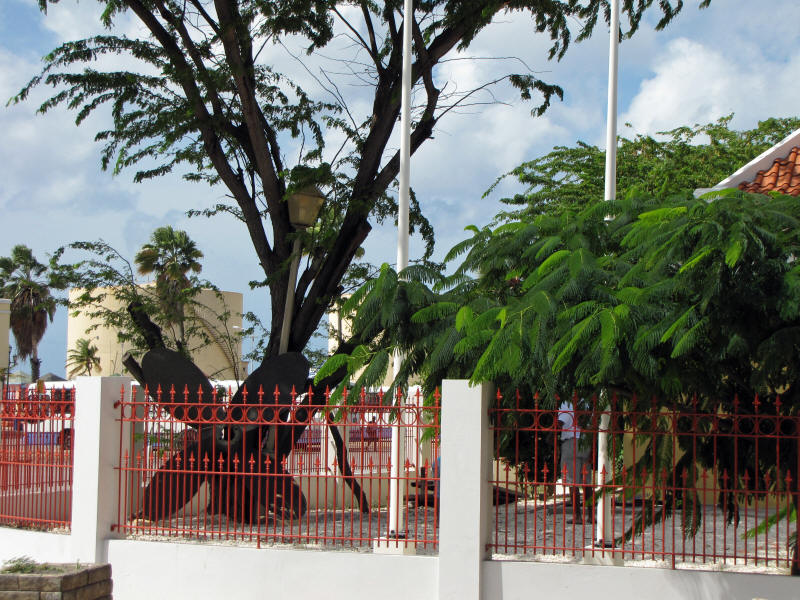 View of the propeller from the street.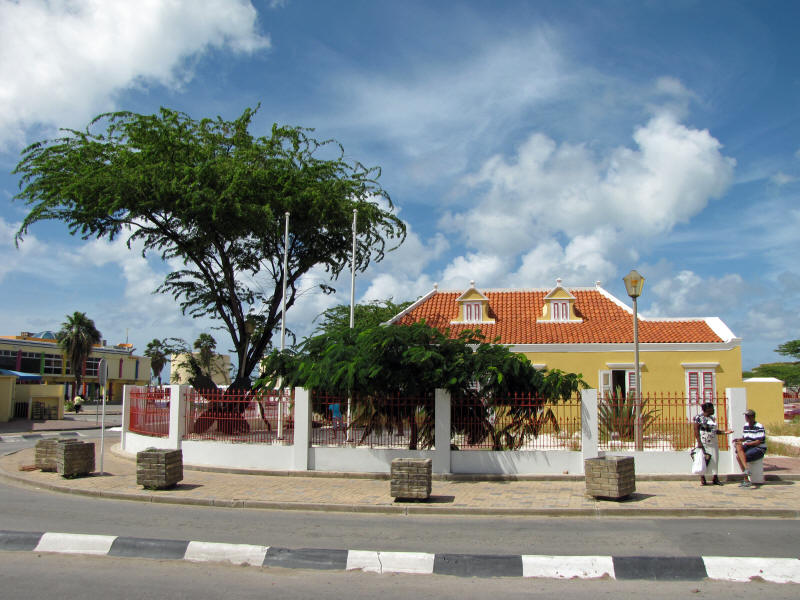 View of the new museum and the propeller from across the street.

This is the end of an article from a local newspaper, (continued from page 32) and it talks about the soon to be opened museum and in the end mentions the placement of the propeller at this temporary site.
The formal dedication of the museum is slated for sometime next month.
At least now the propeller is in public view and Percey Sweetman can be thanked for getting this done.
PREPARATION OF THE ORANJESTAD'S PROPELLER FOR MUSEUM'S DEDICATION
ORAN

J

E

S

TAD

PROPELLER DIRECTORY