ANOTHER ARTIFACT FROM ORANJESTAD
While going through some old Aruba Esso News I came across this article in the September 21, 1945 issue. It is about the anchor that came from the Oranjestad and was snagged by the anchor on the Esso Bayonne presumably while she was anchored in the same spot as Oranjestad was the night she was torpedoed and sank.
I thought the propeller was the only object that had been salvaged from the ship but it seems that was not the case.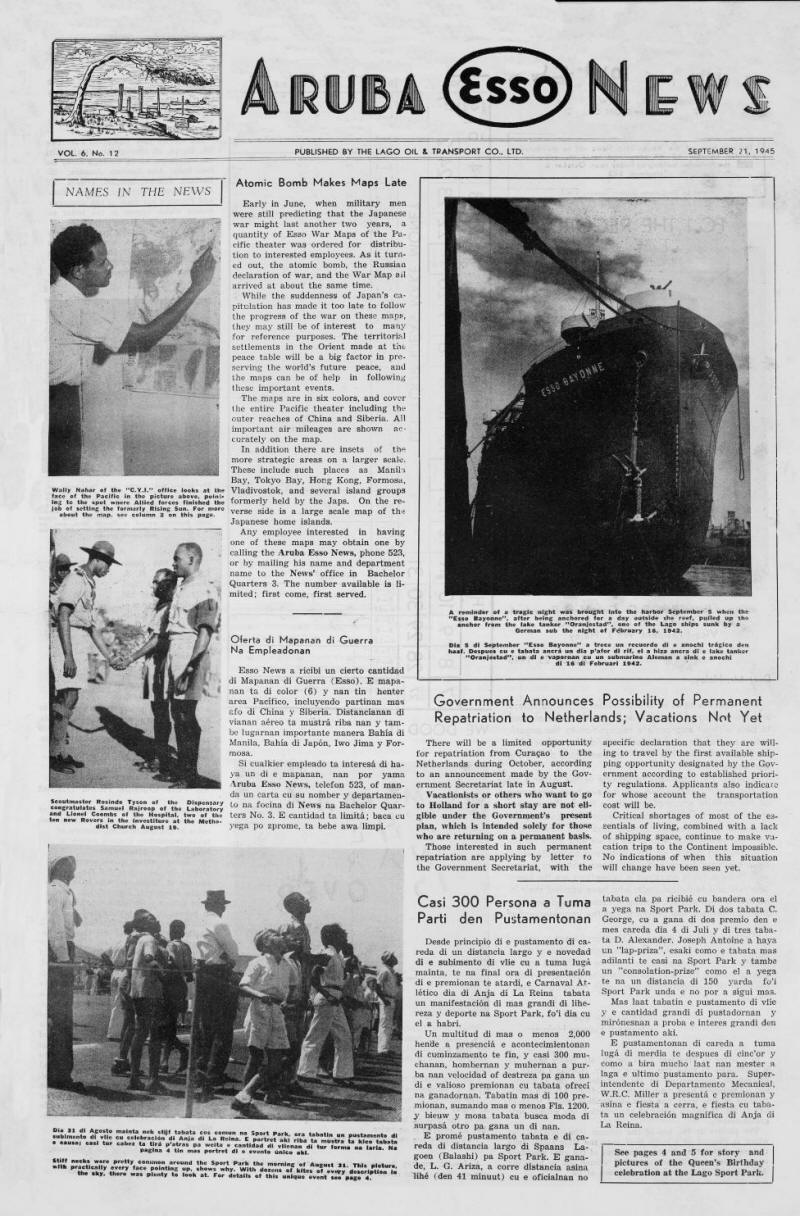 Above is the page from the Aruba Esso News where I found the article on the Oranjestad's anchor.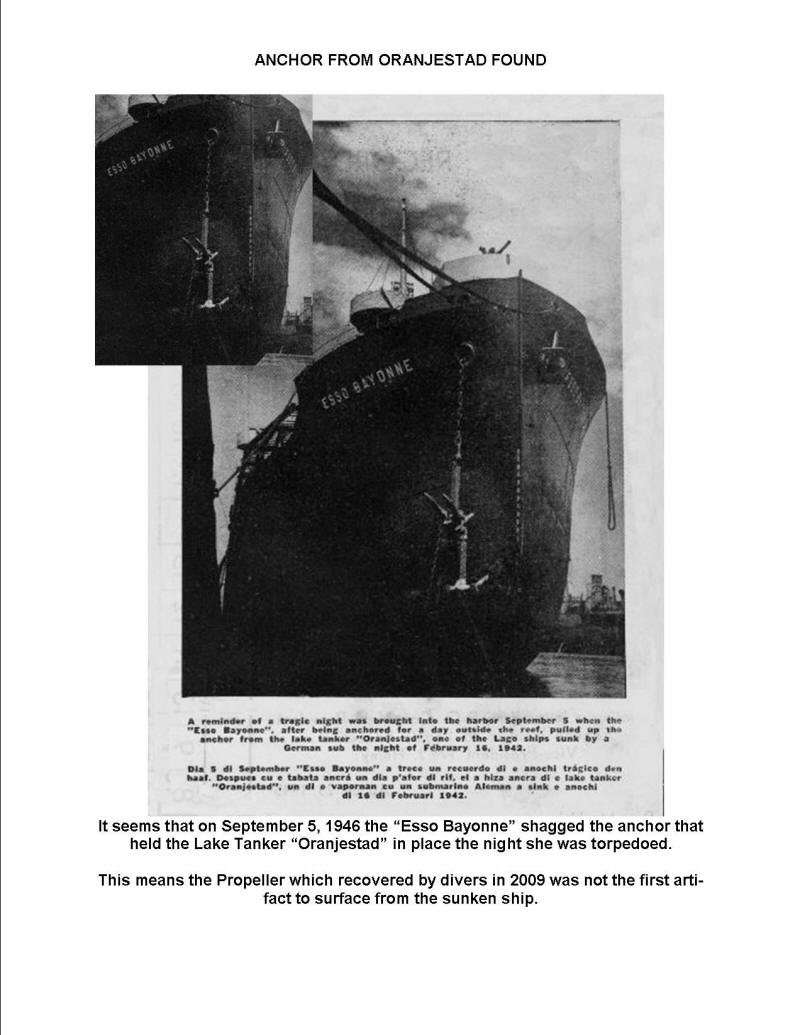 The next photo is cropped from the photo above to better show the anchor.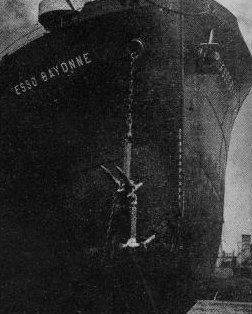 RETURN TO THE PROPELLER DIRECTORY