FUNDRAISER IN ARUBA FOR MEMORIAL
The SS Oranjestad Memorial Committee's Fundraiser.
These are photos sent by Dufi Kock, President of the Committee covering the fundraiser they held at Aqua Windies on June 26, 2009, Dufi also wrote this account of the evening.
The fundraising program last night was a success. Around 50 people showed up and at 9:00pm Dufi introduced the program. He then gave a detailed account of attacks by the five U-boats (U-67; U-158; U-502; U-129; U-161) in the Caribbean area.
As we all know, U-67, U-156; and U-502 were assigned to Aruba-Curacao-Maracaibo area. U-129 and U-161 were assigned to the Trinidad and Guyana coast.
His speech was mostly concentrated on the U-156 and the U-502 which would have had a devastating effect on the Lago refinery and Aruba.
Immediately after, a DVD made by Mr. Dan Jensen, "U-boat 156 With Newsreels" was shown with much interest by the attendees.
Following this presentation, a DVD made by Mr. Dick de Bruin on the recovery of the propeller was shown, followed by the raffle. There were around 30 beautiful prizes. At the end we could see on the faces of those present that the fundraising was a success.
The SS Oranjestad Memorial Committee looks back to another success in their mission to install the monument. We hereby wish to thank all the sponsors, those who extended a hand to help us accomplish our mission. Last but not least Mr. Rene, the owner of Aqua Windies who was so kind to let us use his place.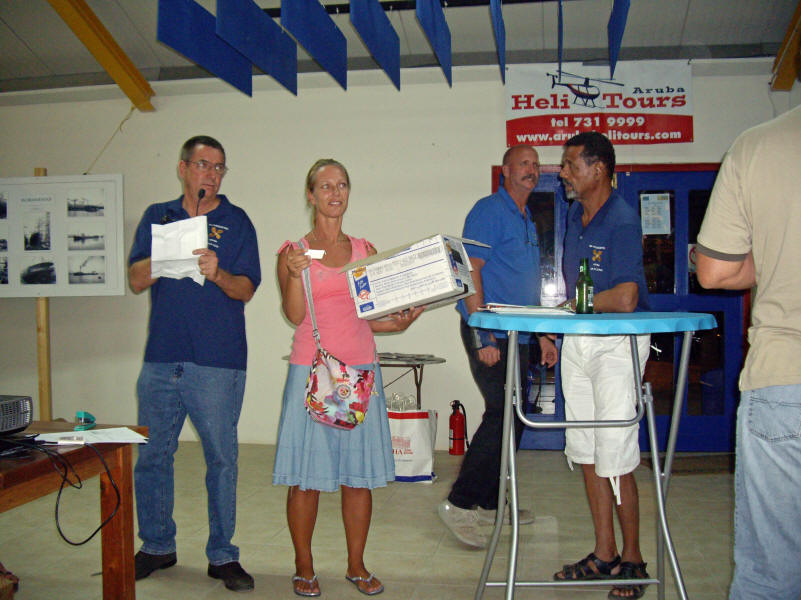 Andre, Mandy de Boer and Percy raffling off some of the items that were donated.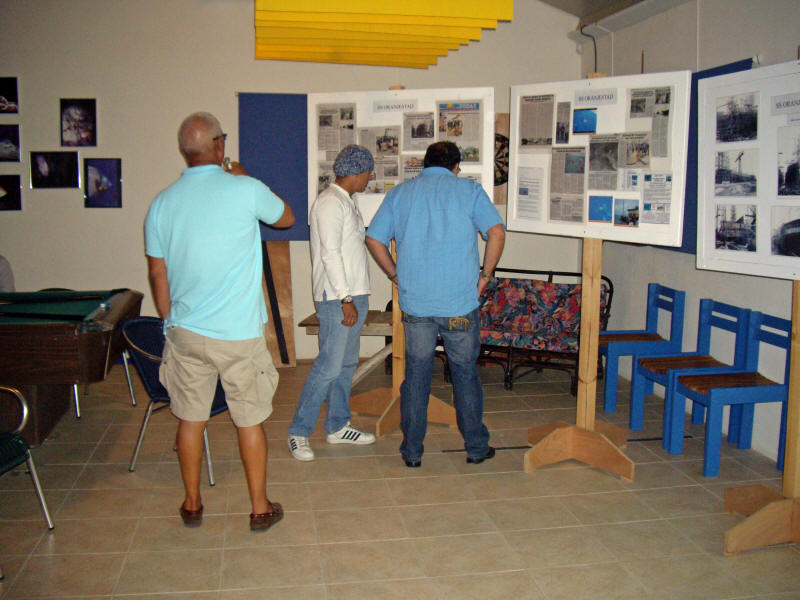 Some of the attendees looking at the news clippings.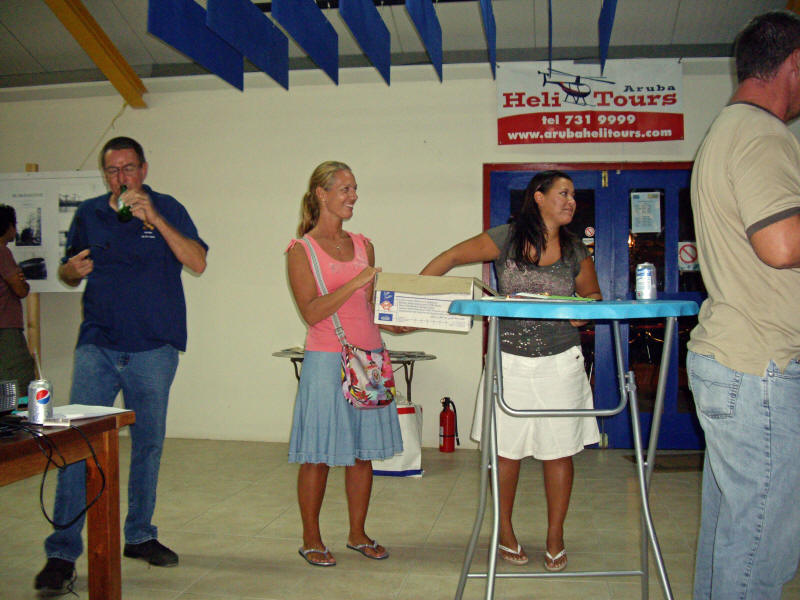 Natasha picking a winner.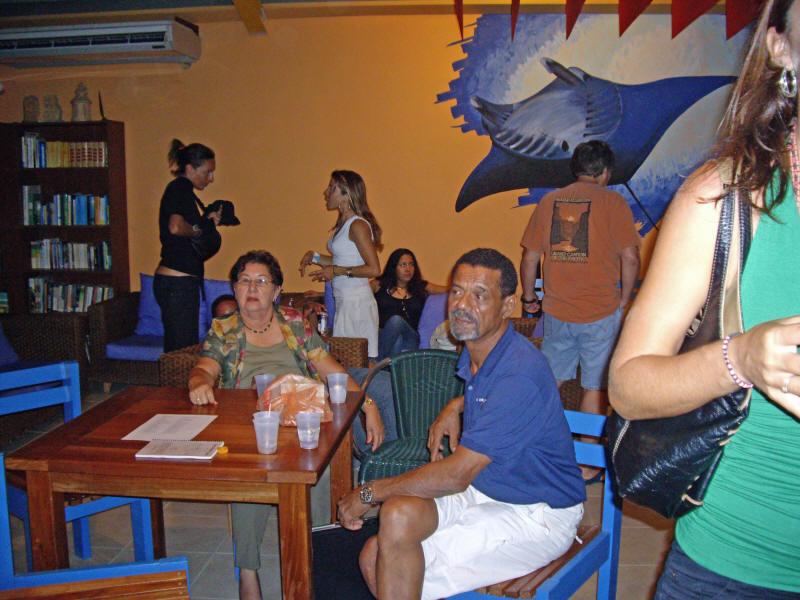 Maria, Percy and others at the fundraiser.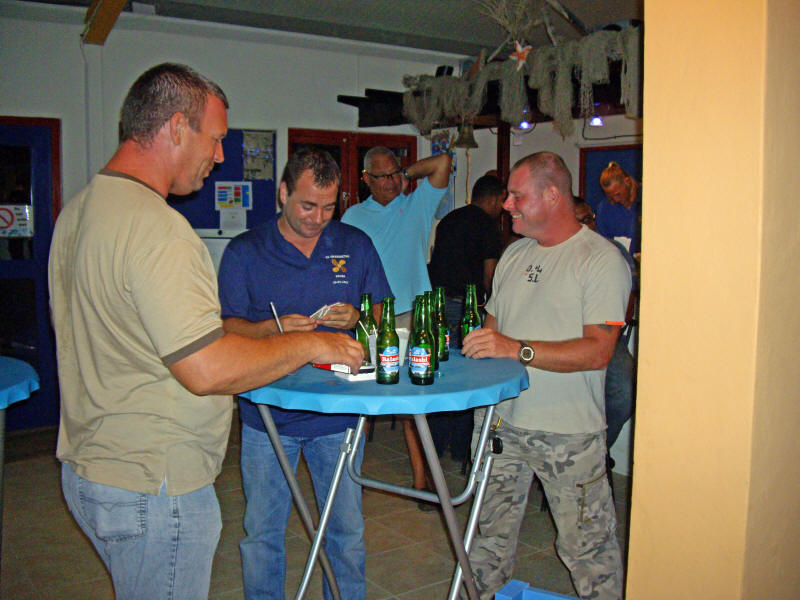 Toine van der Klooster and friends checking his raffle tickets.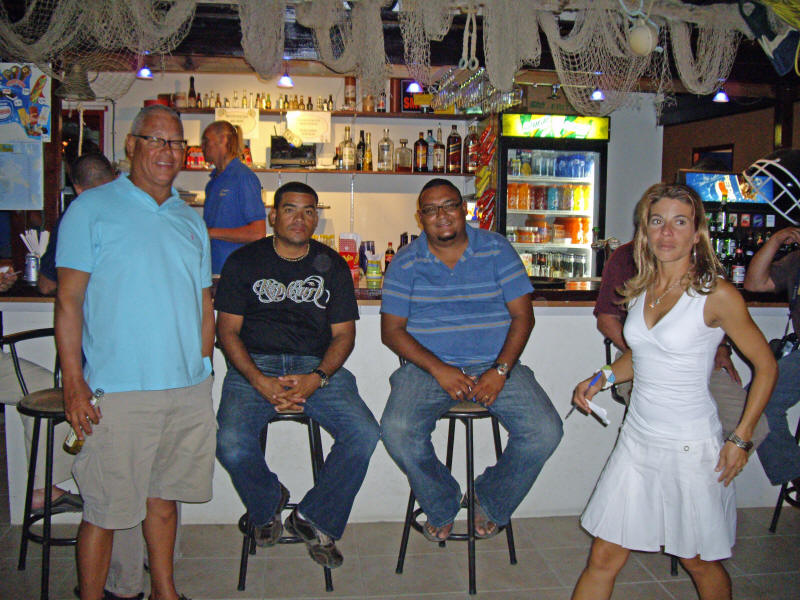 Some happy faces.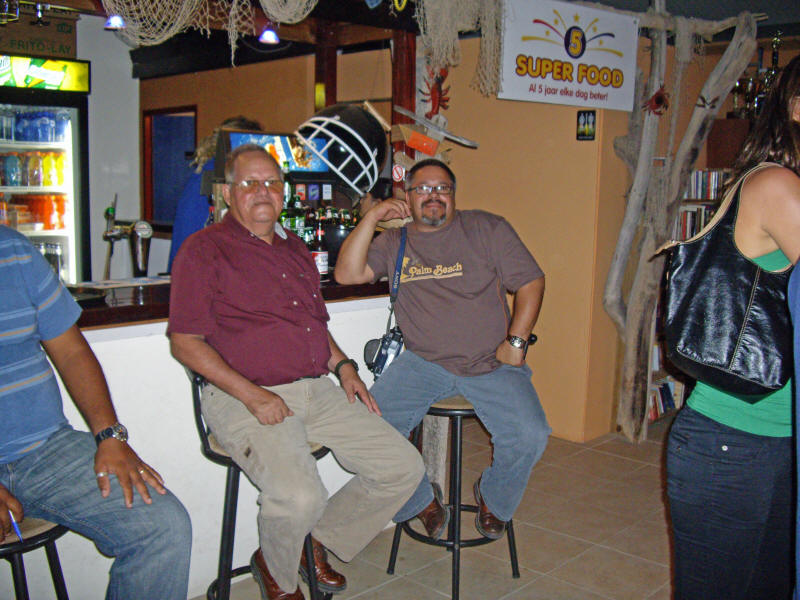 Donny Donata, ex-Lago Instrument man with his son.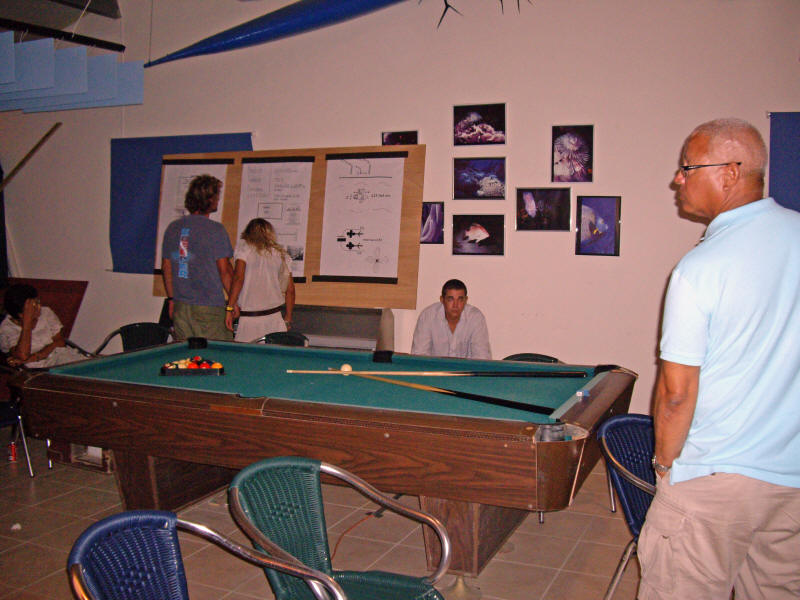 Others check out the displays.
RETURN TO THE PROPELLER DIRECTORY