BOOK SIGNING & SALE IN ARUBA
The Dive Team had a book signing at De Wit/Van Dorp bookstore from 11:am until about
1:30pm. Present were: Percy Sweetnam; Andre Loonstra;
Dick de Bruin; Toine vand der Klooster; and Dufi Kock.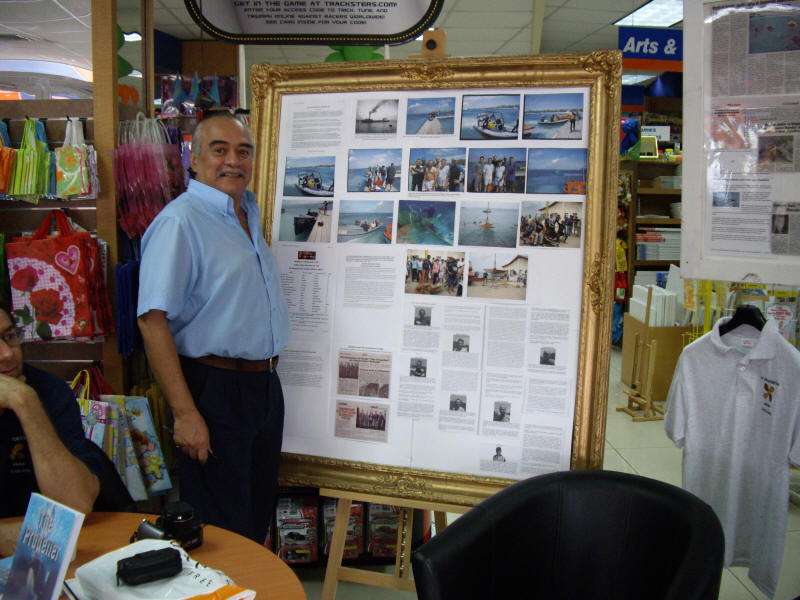 Mr. Nico Luyden with De Wit/Van Dorp bookstore.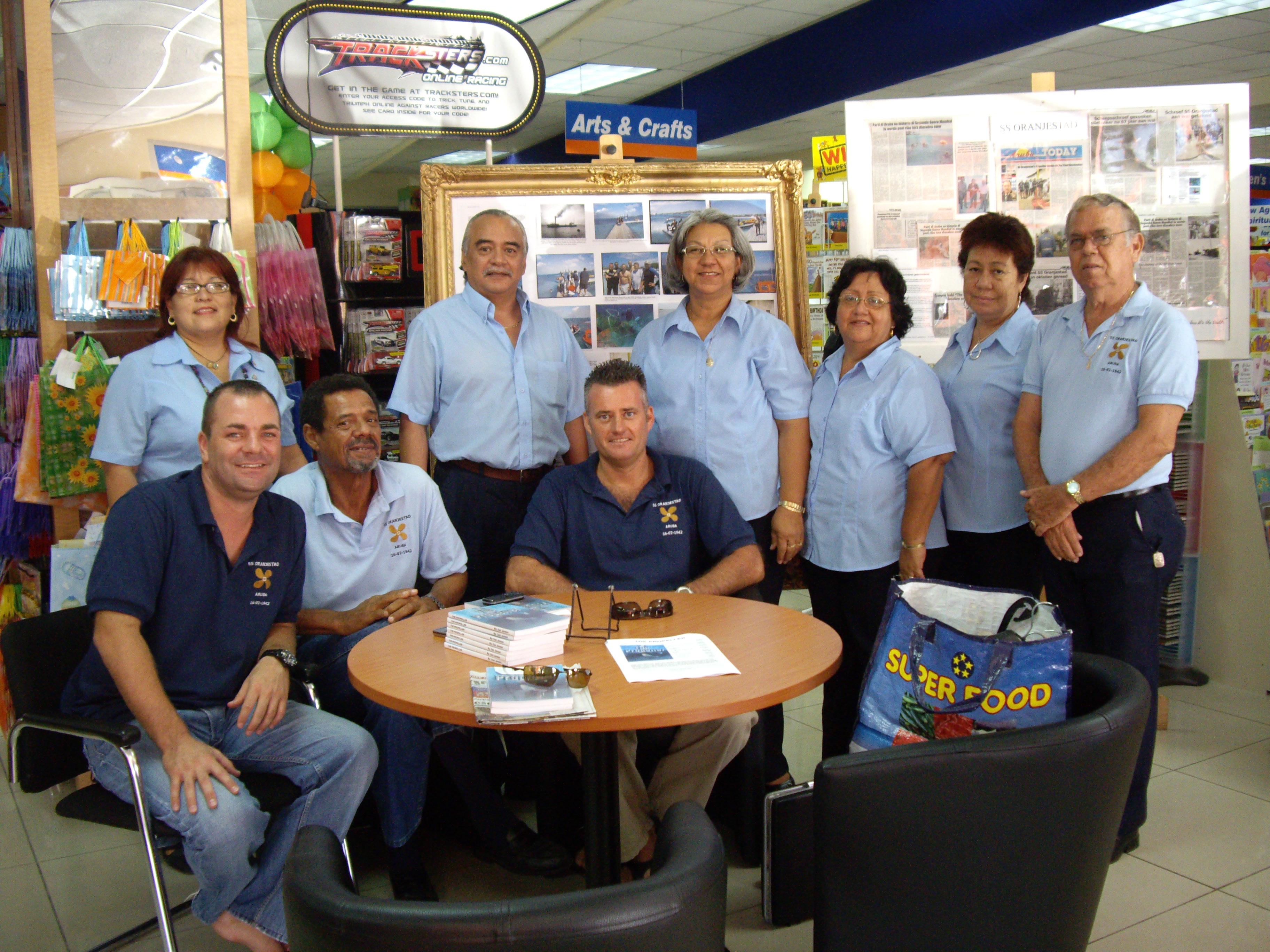 Mr. Nico Luydens and his sales staff with the dive team at the book signing and sale.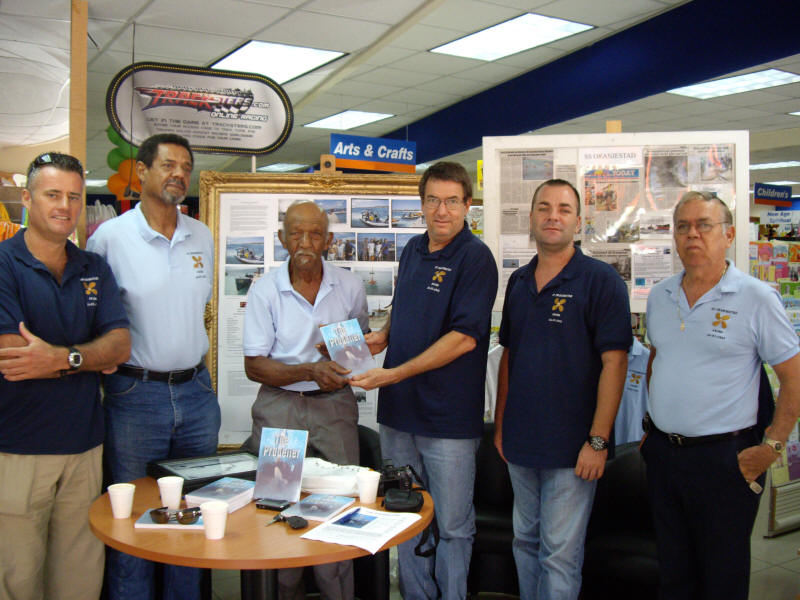 Andre presents a book to Calixto who lost his brother when the Oranjestad was torpedoed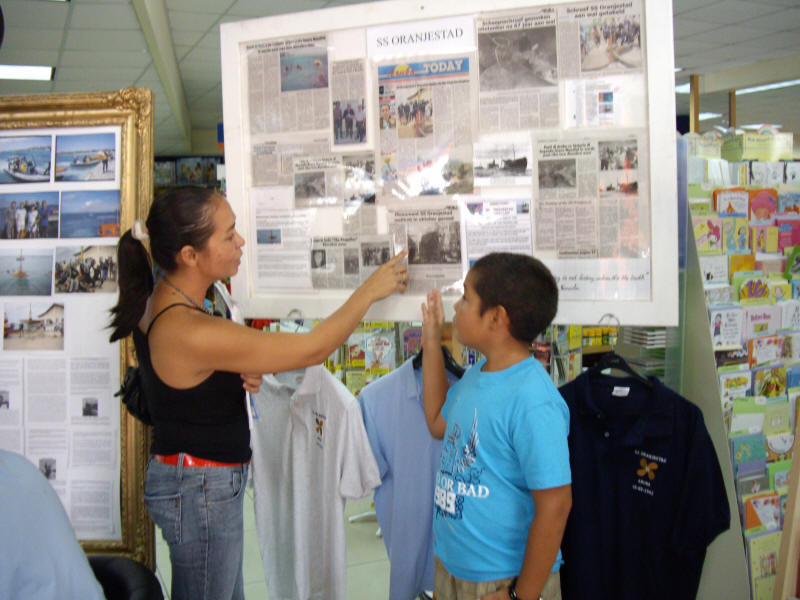 Book purchaser explains the story of the Oranjestad to her son.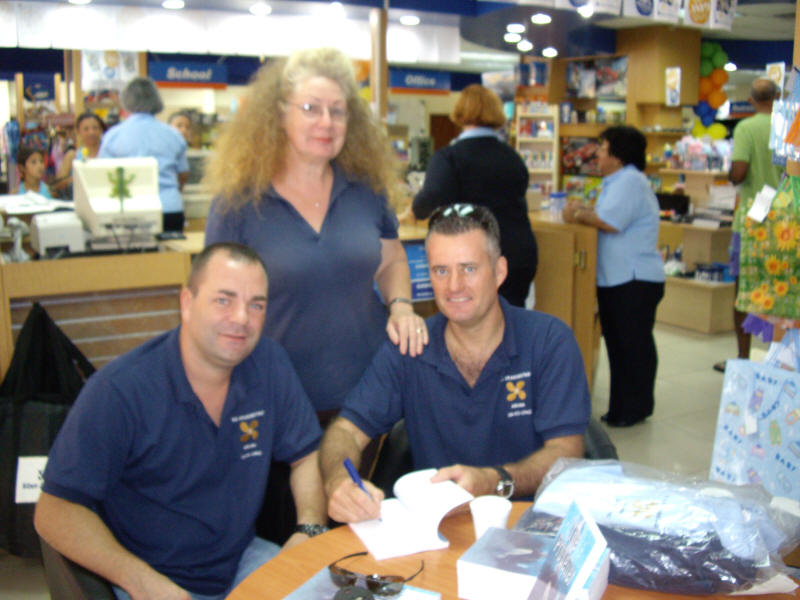 Dick signs the copy of The Propeller for the lady standing, Toine will sign the book next.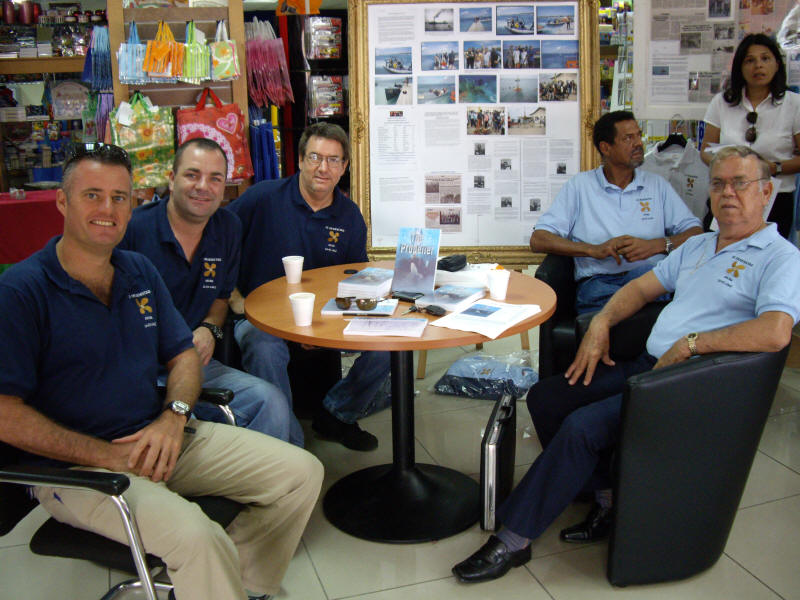 The Dive Team at the book signing.
RETURN TO PROPELLER DIRECTORY