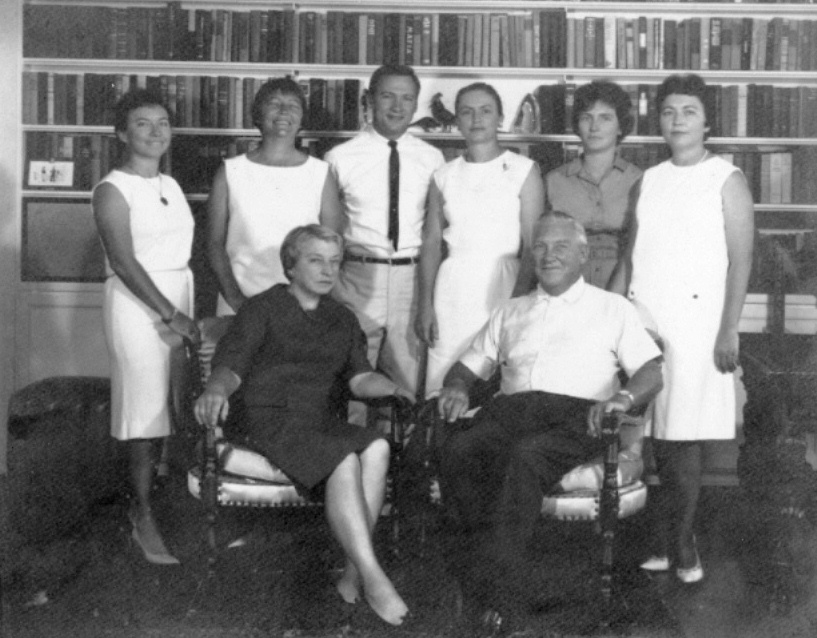 MINGUS FAMILY PHOTOGRAPH
Back Roe: Polly, Lad, Teet, Sunny, Sue & Jean. Mr. & Mrs. Mingus are seated in front.
CLICK ON PHOTO TO GO TO LARGER VIEW.
Frances (

Teet

) married Dr. Ted

Kretschmer

in 1948 and had four children: Thad, Tony, Andy and Ginny. Ted has passed away and Teet is living in Opelousas, LA with her daughter, Ginny

Shute

.
Sunny married and had four children: Barclay, Sally, Taylor and

Nils

. Sunny is presently living in
College Station, Texas and is married to George

Cvejanovich

.
Jean married Pat Byrd and had one child, Polly. Jean passed away in 2002.
Sue married Bud Cone and had five children: Peggy, Martha, Robert, John and Amy.

Bud passed away in 1996. Sue lives in
Tinton Falls, NJ
Polly married Erik

Eriksen

and had four children: Leif, Nell, Sunny and Michael. Polly and Erik live in
Javea
, Spain.
Lad married and had two children: Mia and Marisa. Now, he is married to
Nan Ryman (Edge) and they live in Boerne, Texas.
---
THE FOLLOWING PHOTOS WERE SUBMITTED BY MRS. FRANCES (TEET MINGUS) KRETSCHMER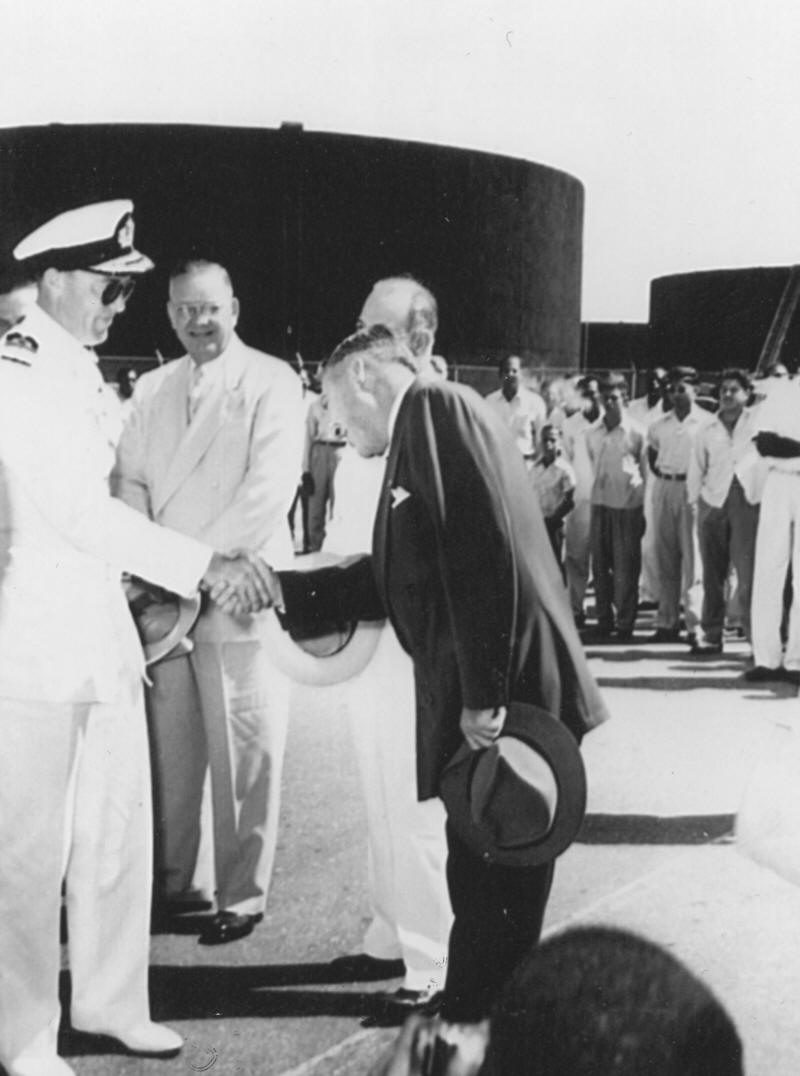 Odis Mingus shaking hands with Prince Bernhard of Holland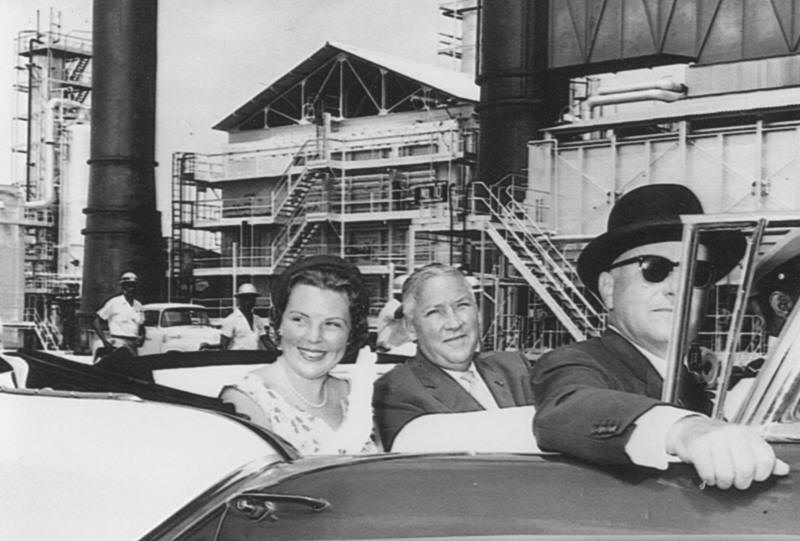 Odis Mingus and Princess Beatrix of Holland tour the Lago Refinery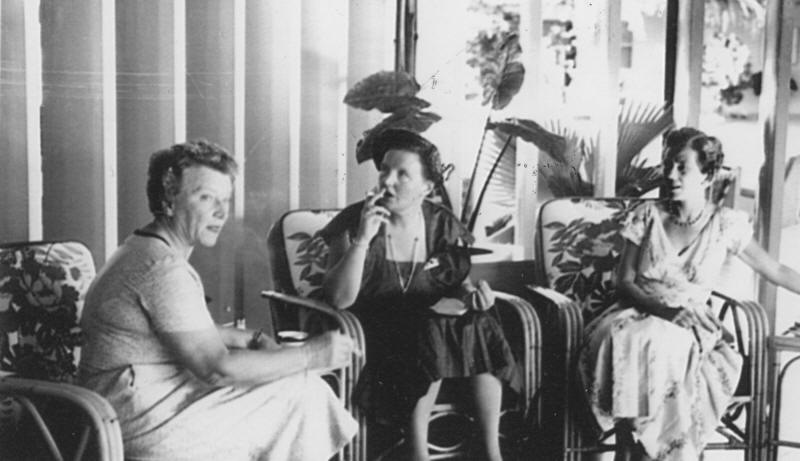 Nell Mingus, Queen Juliana and Gladys Horigan relax after a long day.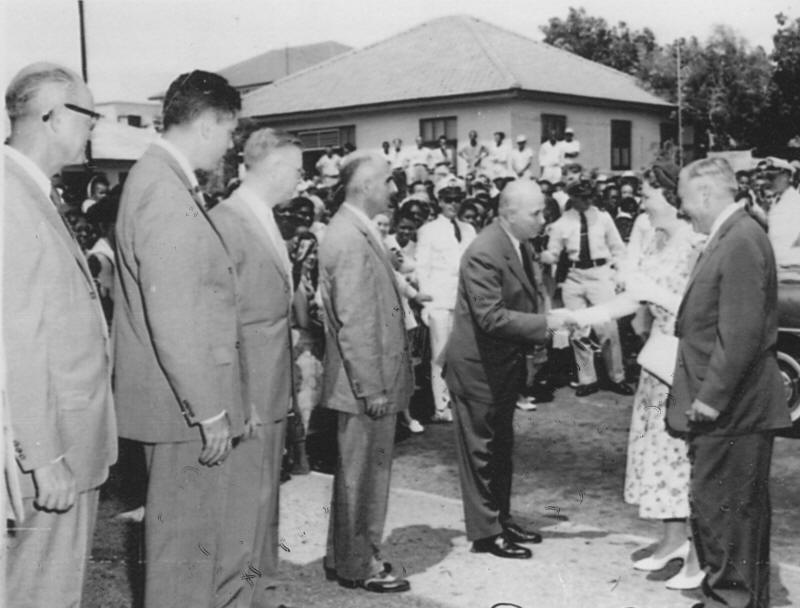 Executives of Lago greeting Princess Beatrix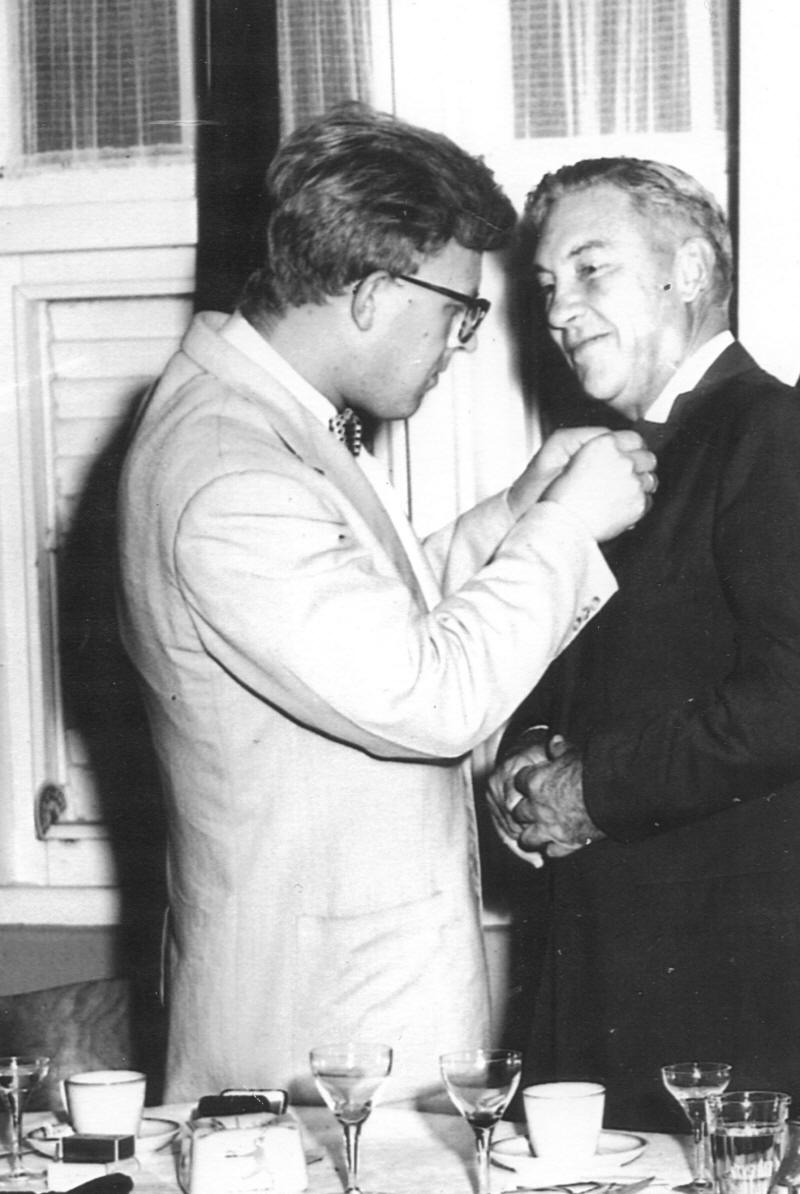 Odis Mingus receiving a decoration presented by Queen Juliana for his work in World War II.
It is not know who is pinning on the decoration, can any one help?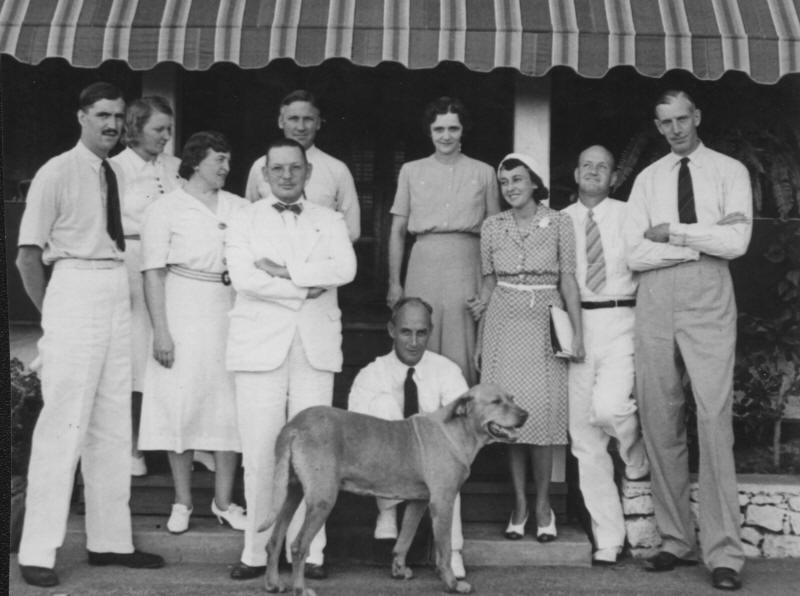 Back Roe: Nell Mingus, Odis Mingus & Louise Harrison.
Front Roe: Major Clem Hill, Lucy Smith, Lloyd Smith, Stewart Harrison, (behind the dog) Mrs. Rathbone, Vince Rathbone, General "Tiny" Barber (Queen's Own Cameron Highlanders) and the dog, "Buck"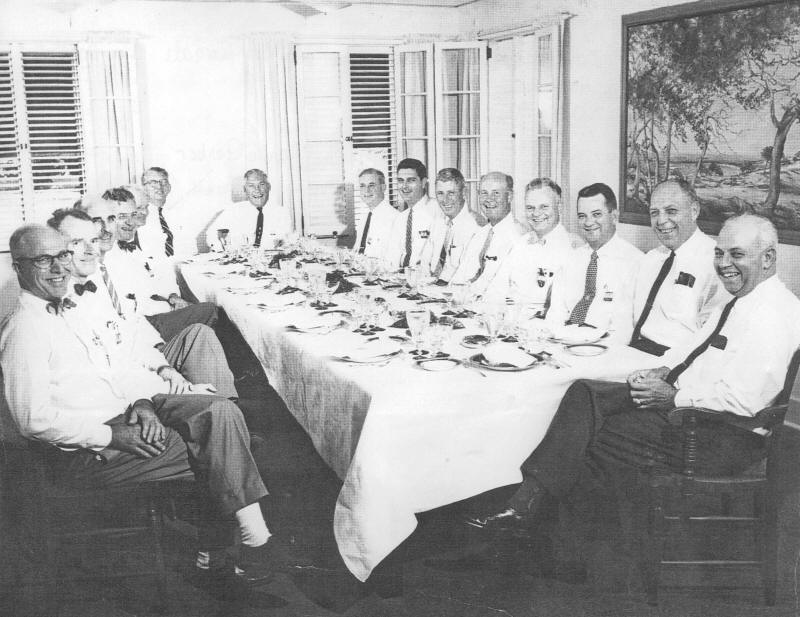 A meeting of Department Heads at Lago. From Left to Right: Bert Teagle, Mr. Green, Bud Murry, Henry Chippendale, Lou McNutt, Andy Tully, Odis Mingus, Fred Switzer, Mr. Brown, Jim Smith, Charlie Garber, Tom Hagerty, Lou Shirley, Dr. Russ Carrell and Frank Griffon.