PHOTOS FROM THE 1930's BY MR. & MRS. ROSBOROUGH.
These photos were supplied by Donald Rosborough.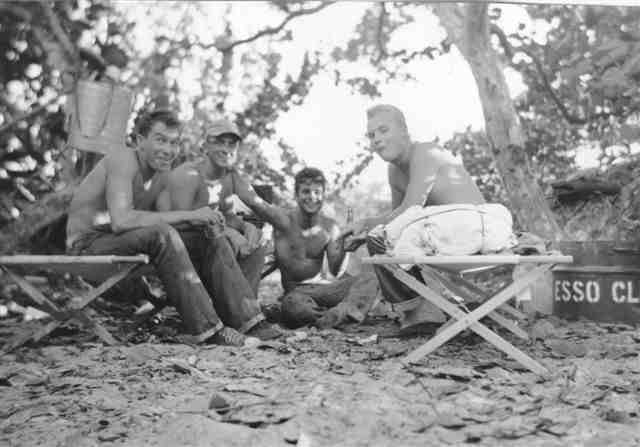 THIS PHOTO IS NOT FROM THE 1930's
Camping out at the second Sea Grape Grove. That is Bill Estes, Buddy Berrisford, Don Rosborough and me, Danny Jensen, The Esso Club drum is, I am sure full of beer, that great Dutch beer that comes in the green bottle, and we too, I am sure, are full of beer. This photo is not from the 1930's, it was taken around 1955.
CLICK ON PHOTO TO GO TO LARGER VIEW
Mrs. Rosborough sitting on the front porch of Bungalow 156 in 1930

and

center, another view of the front porch.

Inside Bungalow 156, this photo was taken in 1930.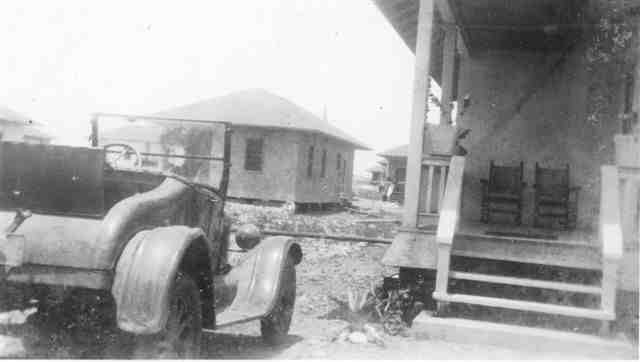 Another view from outside Bungalow 156, photo taken in 1932.
| | | |
| --- | --- | --- |
| | Mr. Rosborough sitting in his Model A Ford. The photos were taken in 1930 | |
| | | |
| --- | --- | --- |
| | Mrs. Rosborough sitting in their Model A Ford, and Mr. Rosborough on his way to work. These photos were taken in 1931. | |
Above are views from inside Bungalow 156 when the Rosborough's live there in 1930. The center photo is a cactus as a Christmas tree for their first Christmas in Aruba.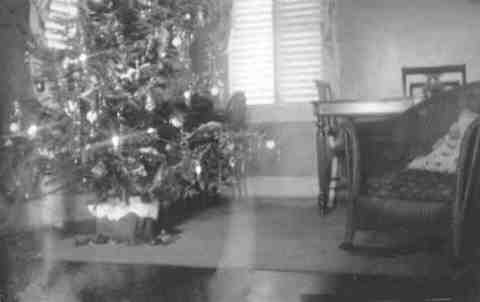 Christmas 1934 in Bungalow 156. Seems they imported trees that year and the Rosborough's did not have to do with a cactus Christmas tree as they did in 1930.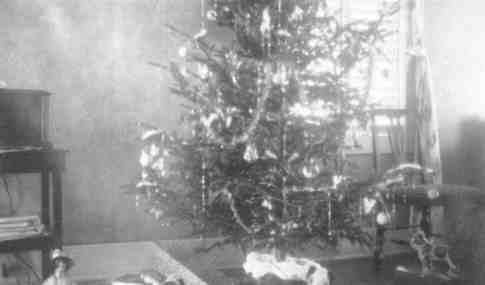 Another view of the Christmas tree in 1934.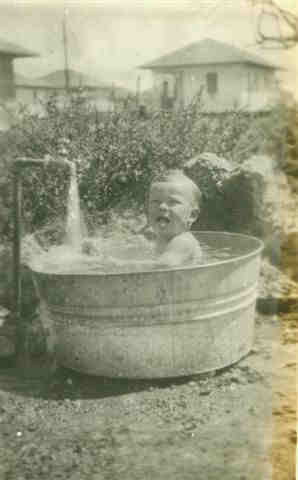 Dick Rosborough taking a bath, age 13 months.
This photo was taken in 1932.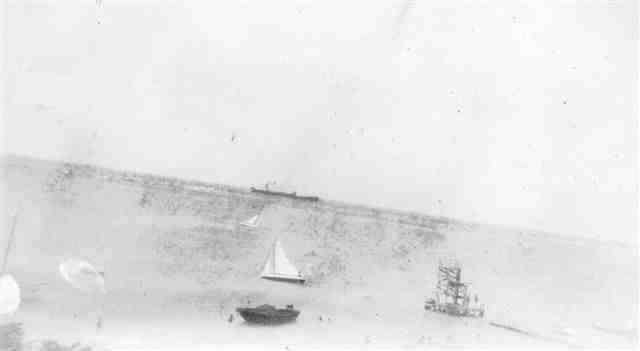 The Big Lagoon, with the Big Dock in 1932.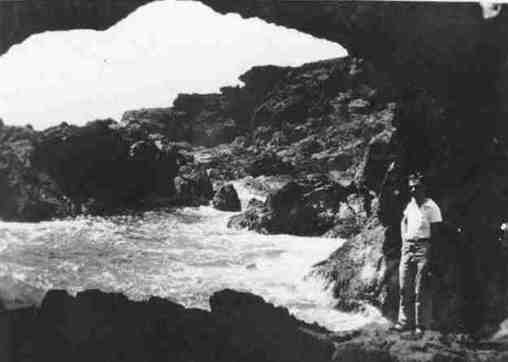 Mr. Jimmy Rosborough standing under Natural Bridge in 1933.
I think this is the Natural Bridge at Colorado Point, please correct me if this is incorrect.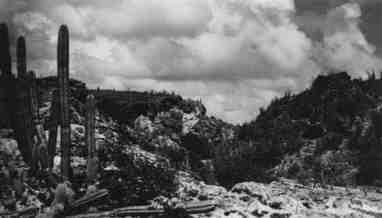 Frenchman's Pass in 1933.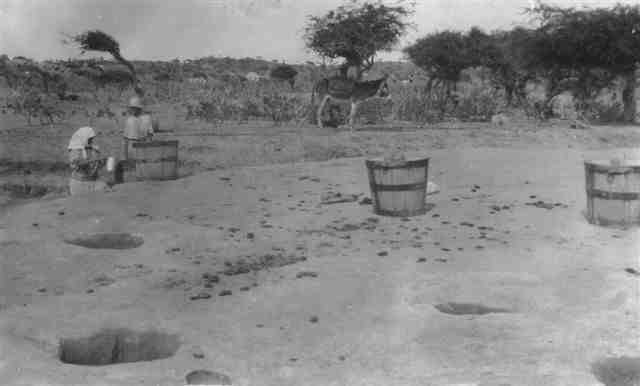 Aruban gathering water from wells in the country.
Photo taken in 1933.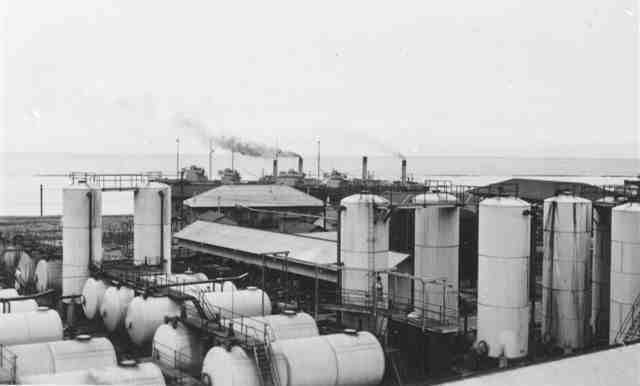 A shot of part of the refinery with tankers in the harbor in the background. Photo taken in 1933.