Lago Colony & Lago Refinery-1934
PHOTOS BY BY MR. ROSBOROUGH.
This is about the composite photograph that Donald Rosborough sent.
It is made up of four photographs, taken in 1934, by Donald's father,
Jimmy Rosborough showing the then Lago Colony and Lago Refinery from the Little Lagoon to the Refinery.
Donald sent the first two photos as well as the four individual photos shown below.


In these first two photos you can see where the pictures were joined.
The individual photos that make up the above two are shown below.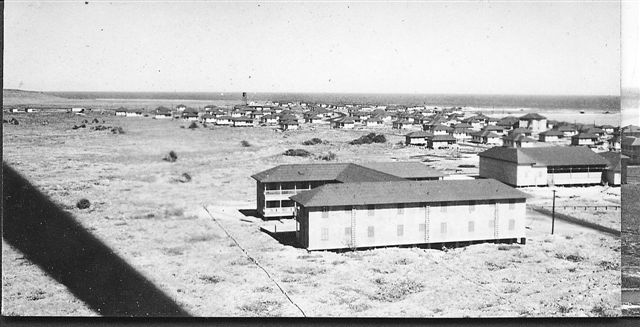 Notice in the photo above one water tank can be seen but the hospital has not been built on the hill as yet. Also, I an not see La Casa Grand as it was not yet built.
If you look close you can see the school, the two story building to the right of the photograph.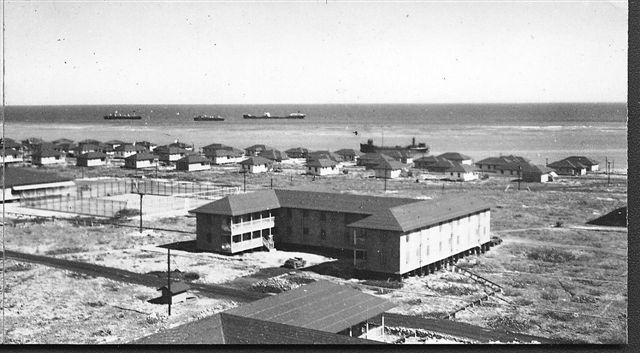 In this picture note the ship inside the Big Lagoon.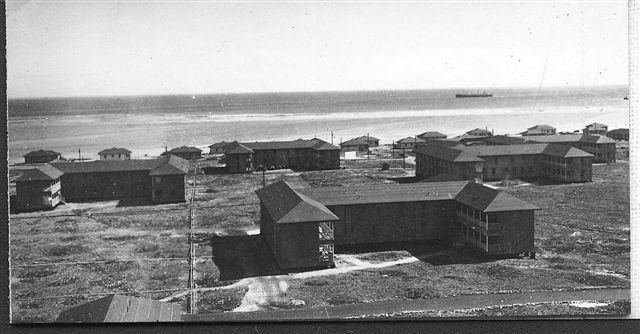 Notice the houses in front of the BQ's. Later these houses were moved and the Main Office Building
and the Dining Hall were in this location.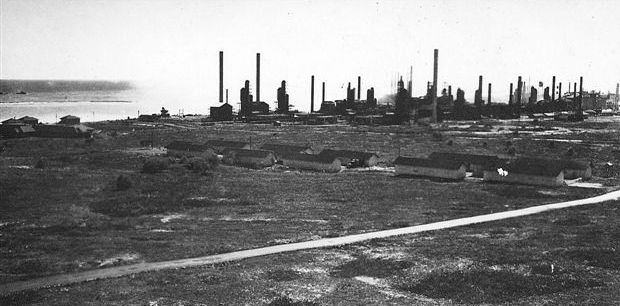 I sent these photographs to my son Paul and he put them together again and made the

composite seen below. I think this is a wonderful piece of Lago history, Thanks Don.

The Point, No hospital--Water Tower,(only one),--BQ-------Lago School----------The Big Lagoon--------More BQ-------Ship in the lagoon-----------------Another BQ-------------------------And another-----------And another--houses where the General Office Building were built,----------Lago Refinery & Sheep Sheds
PAN LEFT AND RIGHT TO SEE THE FULL PHOTO----PAN LEFT AND RIGHT TO SEE THE FULL PHOTO----PAN LEFT AND RIGHT TO SEE THE FULL PHOTO----PAN LEFT AND RIGHT TO SEE THE FULL PHOTO----PAN LEFT AND RIGHT TO SEE THE FULL PHOTO----PAN LEFT AND RIGHT TO SEE THE FULL PHOTO---