This photograph of a loaded tanker by Bob Schalgeter is my favorite photo.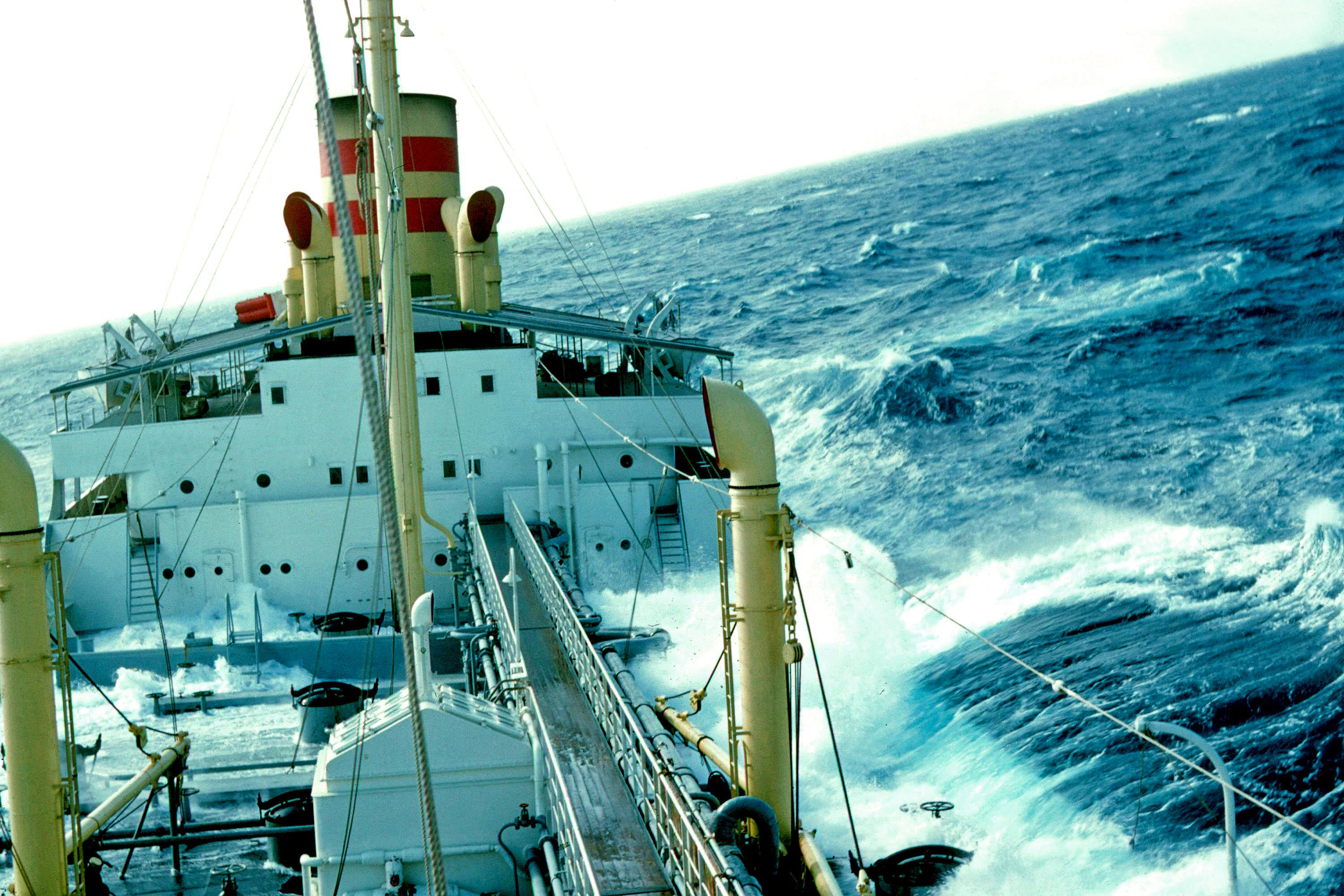 This photo by Stan Norcom of North Shore, Colorado Point runs a close second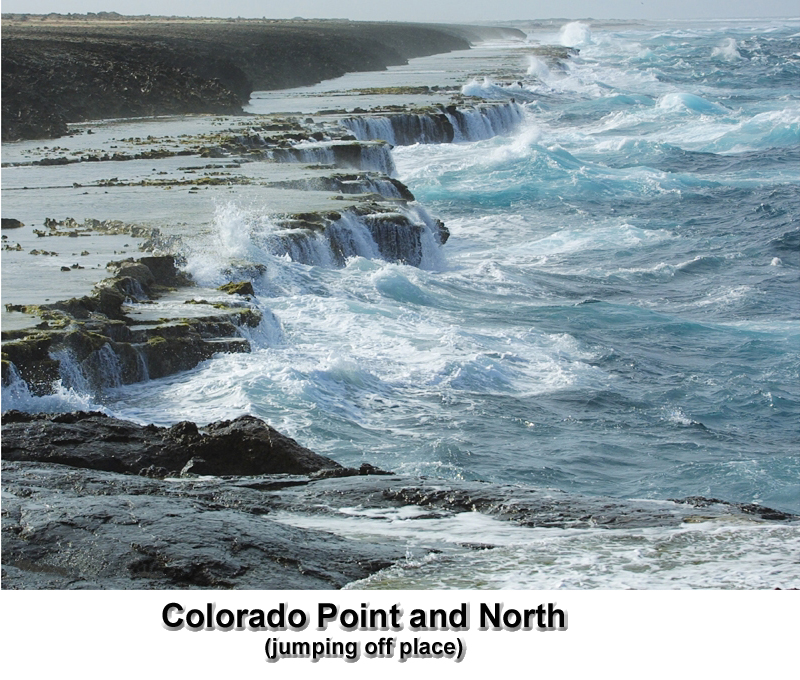 After Donald Rosborough sent me the composite photo of Lago in 1934 I had to add that photograph as one of my favorite on the web site.
CLICK HERE TO SEE THAT PHOTOGRAPH
When you get to the page, make sure you go to the bottom of the page.
Seems as though the more people send, the more I have to add to this page. Bill Moyer sent really great photos from the late 1920's and very early 1930's. These photos were clear enough that I was able to "blowup" the background. The result is shocking, in those days there was nothing, only coral, water and houses, no vegetation had yet been planted, no swimming docks had yet been built.
CLICK HERE TO SEE THE BACKGROUND OF THE PHOTOGRAPHS
My favorite story about how someone got to Aruba and working for Lago is Mr. Koster's story.
My favorite story by someone from Lago is Dr. Lee A. Dew's story; "The Day Hitler Lost the War".
However, there is a very short story that I also enjoy very much by Yvonne van der Putten-Brinkman. It is about the Amstel Beer Boat. I think I like this story because I would have liked to be there to partake.
There is also a piece about bringing the lake tanker into Lake Maracaibo that I think is very interesting.
My favorite news item is the story about the Christmas trees arriving in Aruba.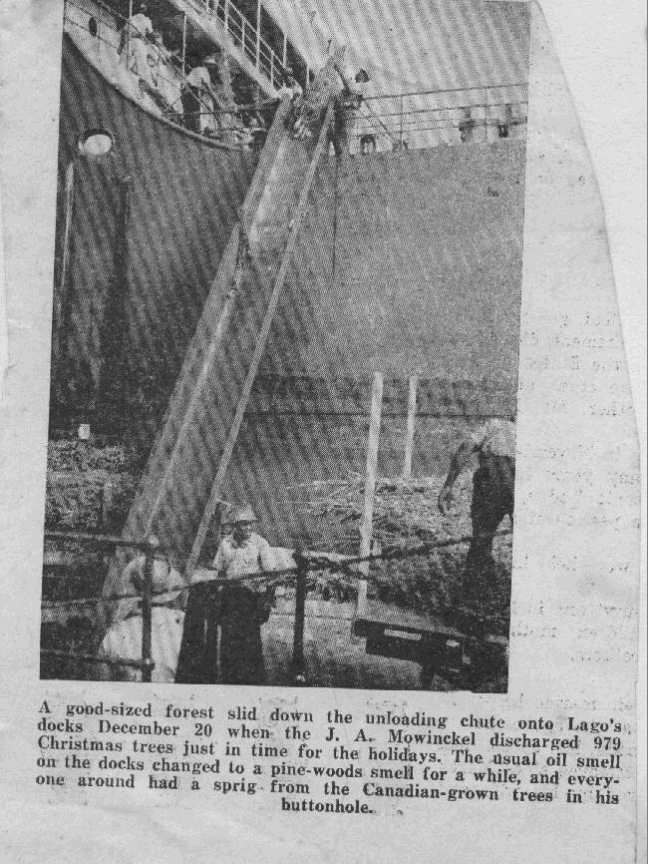 My favorite Lago memorabilia is tough as there are a lot of great things about the company but I guess if I have to pick one it is the shipping manifest submitted by Richard Beaujon. I guess I just feel it is great that something like this has been preserved and can be shared.
CLICK ON THE SHIP REGISTER TO GO TO THE A LARGER COPY AND THEN TO THE BEAUJON FAMILY PAGE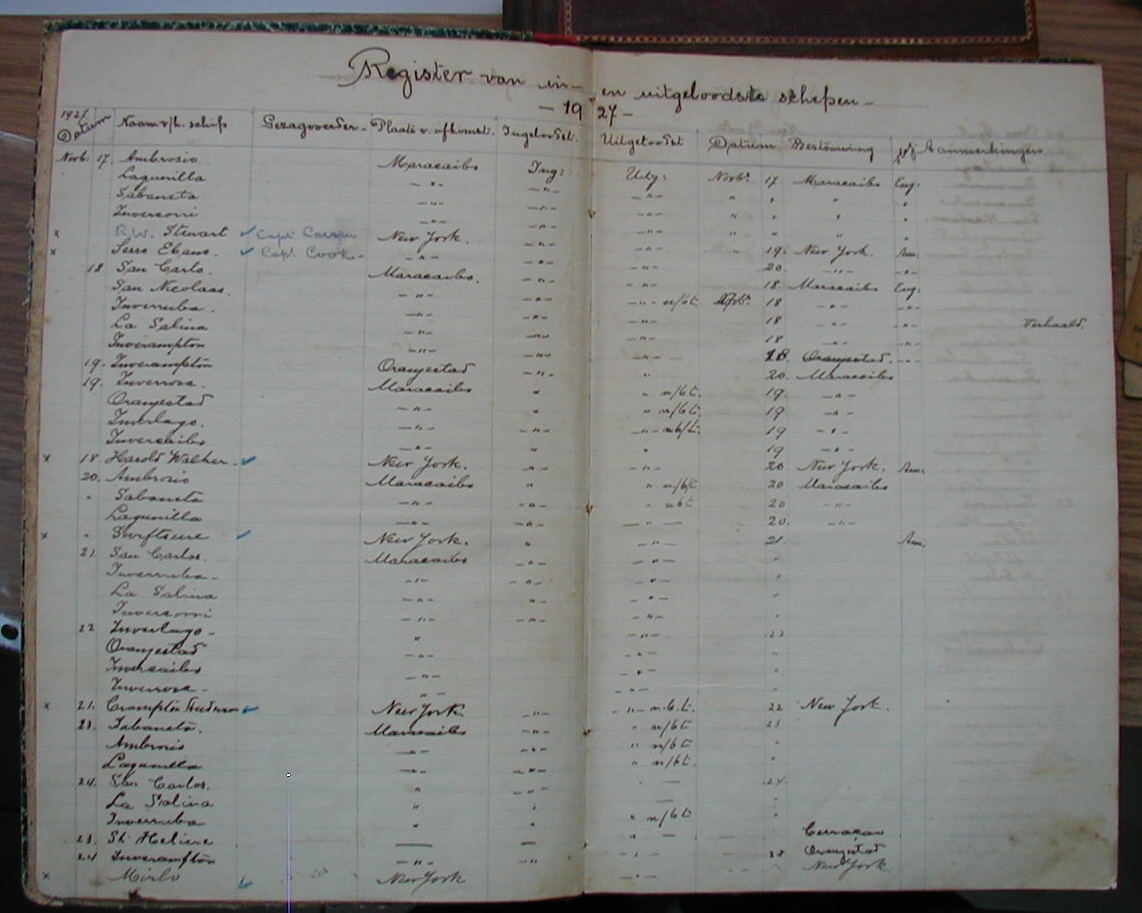 In closing I would like to say that everything I have received for this web site has been wonderful, believe me it was hard to pick out a favorite, it was all so wonderful.