THE NEW HOUSES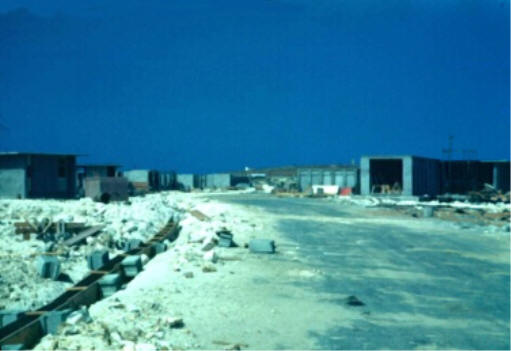 The shot above, by Homer Waits, is of the New Houses under construction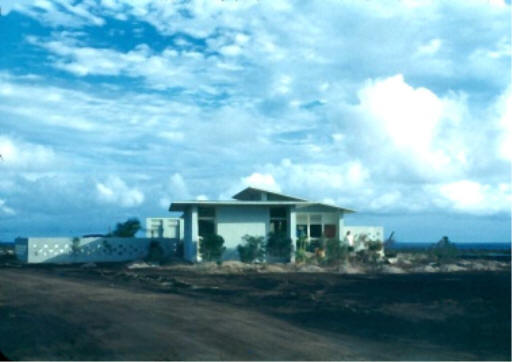 Above, another shot by Homer of one of the New Houses after the houses were completed, but before the roads were paved. Planting seems to have begun.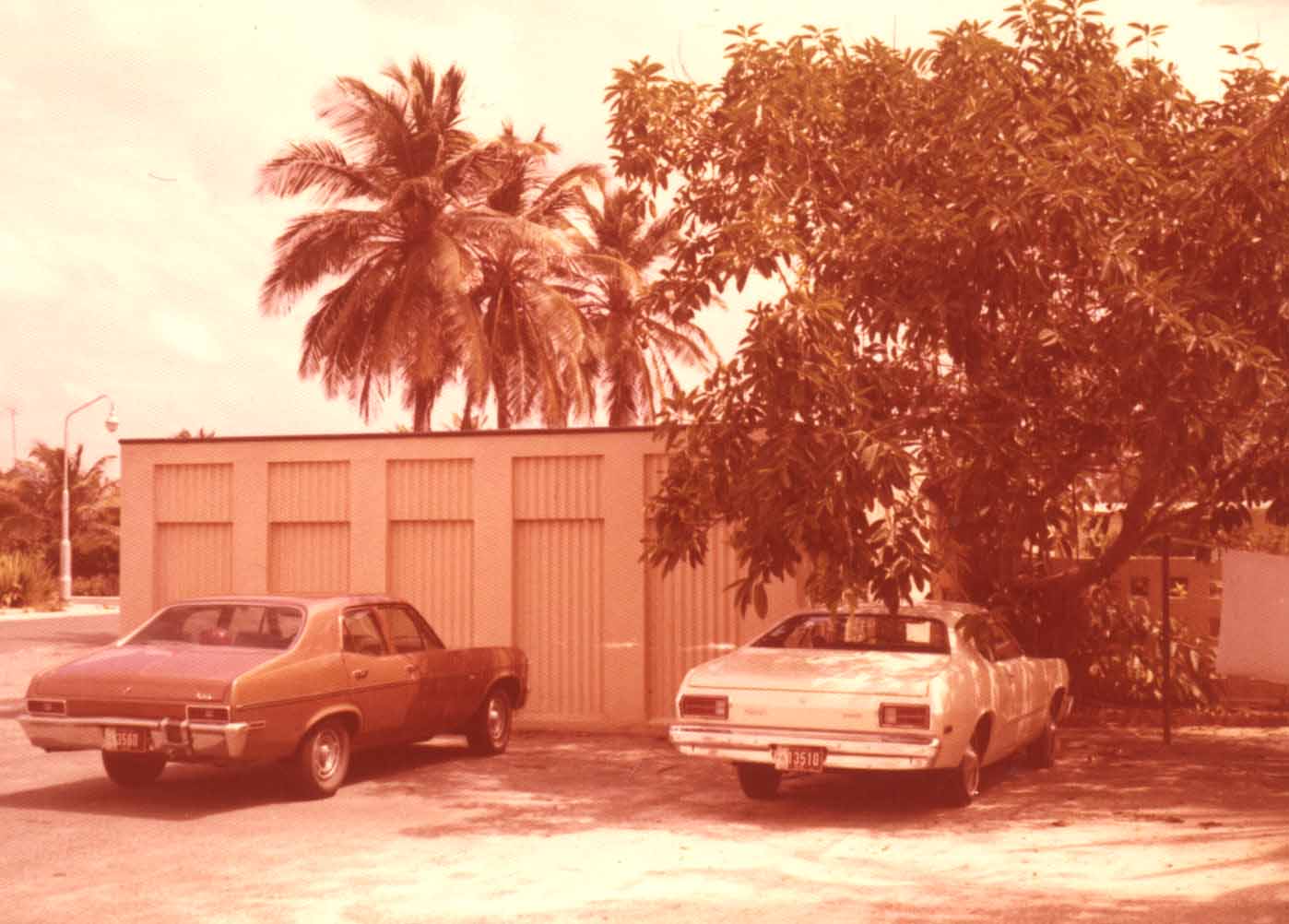 The photograph above is the side of Bungalow 1531 where the Brinkman's lived, this photo was taken in 1978.
The photo below are from inside the Spitzer's house taken around 1950. This was a real improvement over living at "The Point."
CLICK ON PHOTO TO RETURN TO COLORADO POINT PAGE