PHOTOS FROM MARY B. SPITZER'S PHOTO ALBUM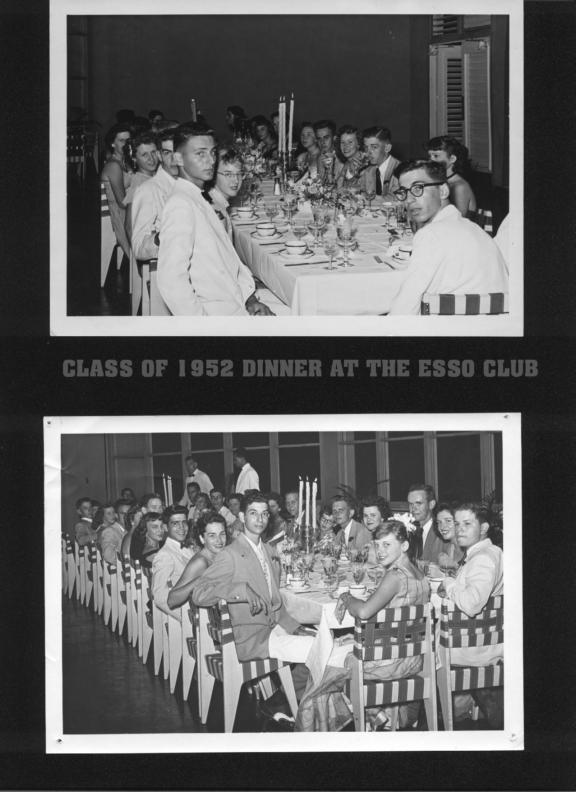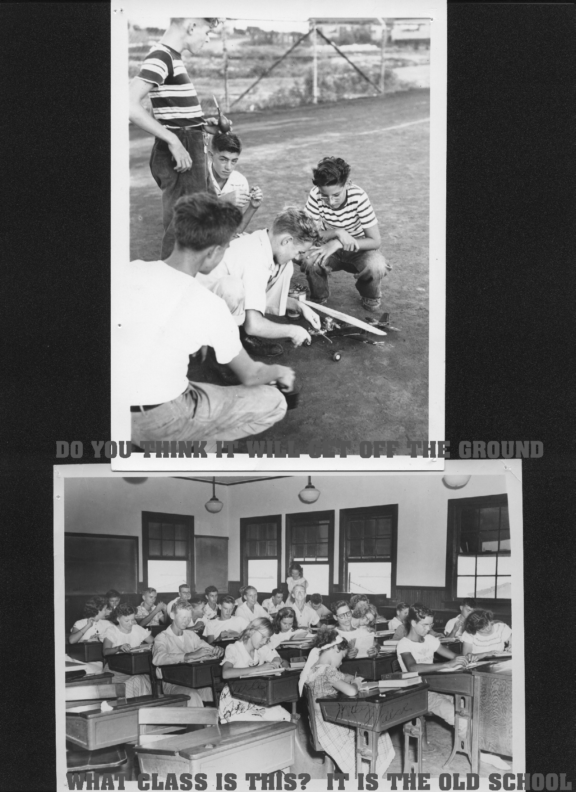 The two photos above on the left are taken at the Class of 1952 class dinner at the New Esso Club.
The photos on the right, top photo, boys from the Class of '52 getting ready to fly a model airplane. Stewart Hayes left, Dick Green (trying to start the motor), Vladimir Broz and Dominick Macrini in the back. On the bottom, a room full of students. The bottom picture is a study hall. The room was the last room on the left if you were facing the long building. The study hall was presided over by Ray Zaner. Mary B says she remember when the picture was taken, all were all told to look busy.
The following photos were added Sept. 15, 2010 found when Mary B. was cleaning out an old box of photographs.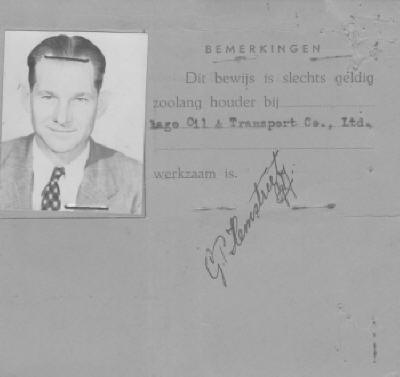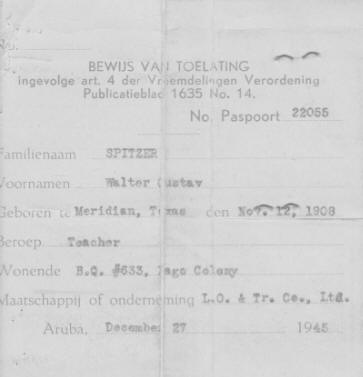 The front and back of Walter Spitzer's residents card.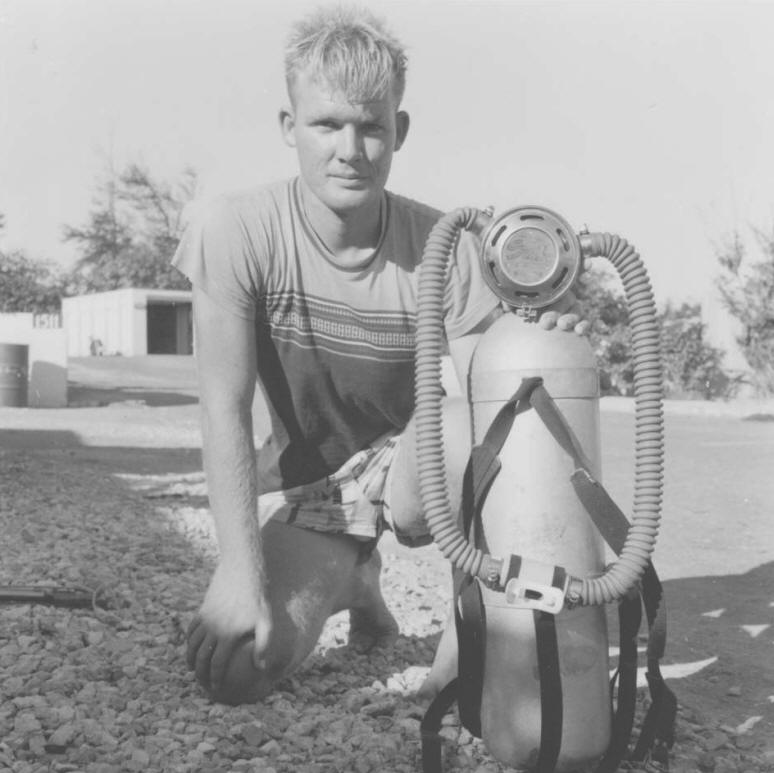 Jerry Smit with a SCUBA tank and regulator.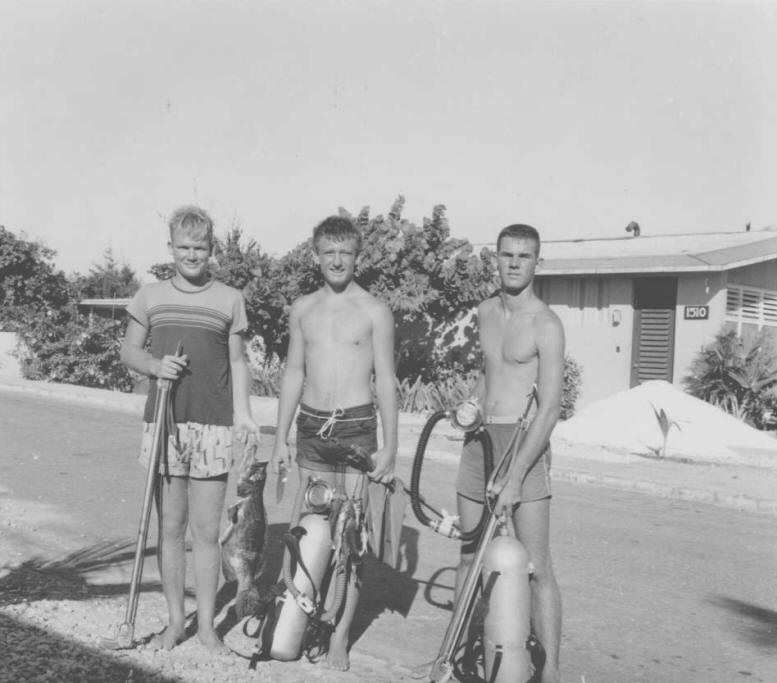 From left to right, Jerry Smit, Tom Kester and Arti Spitzer and their SCUBA and spear fishing gear in front of New House #1510.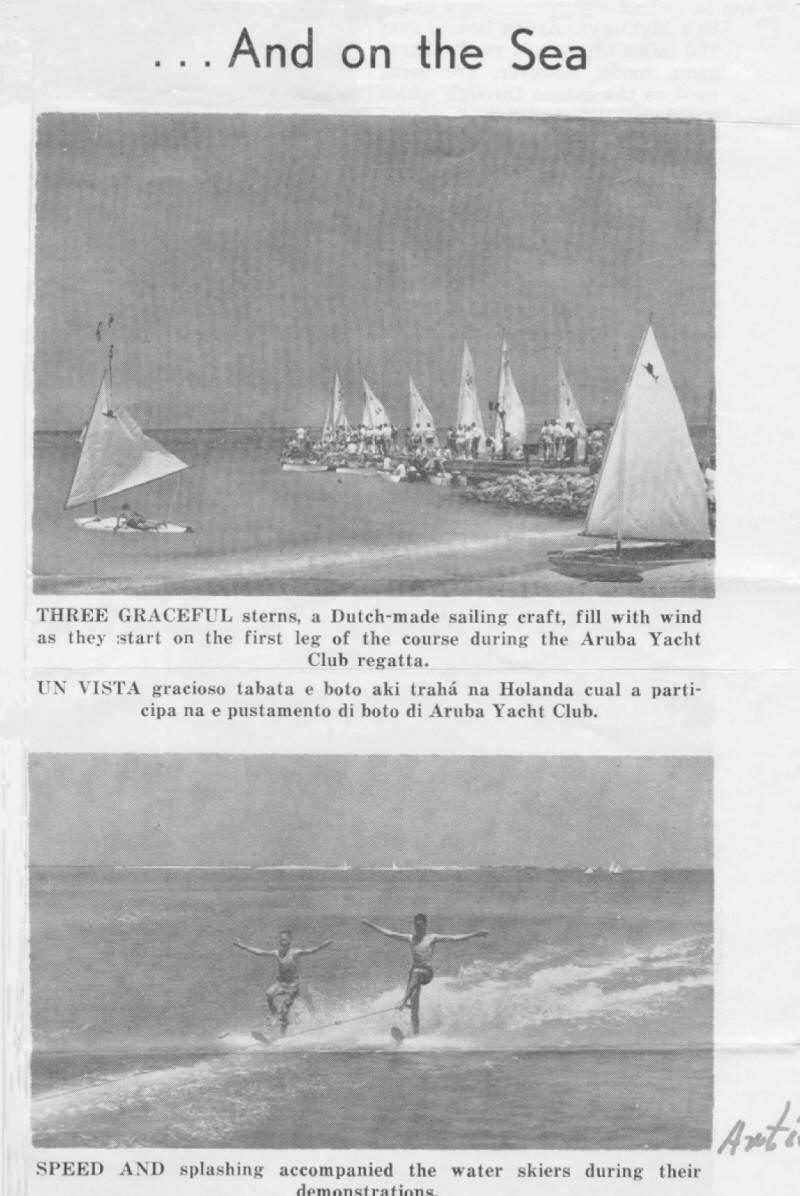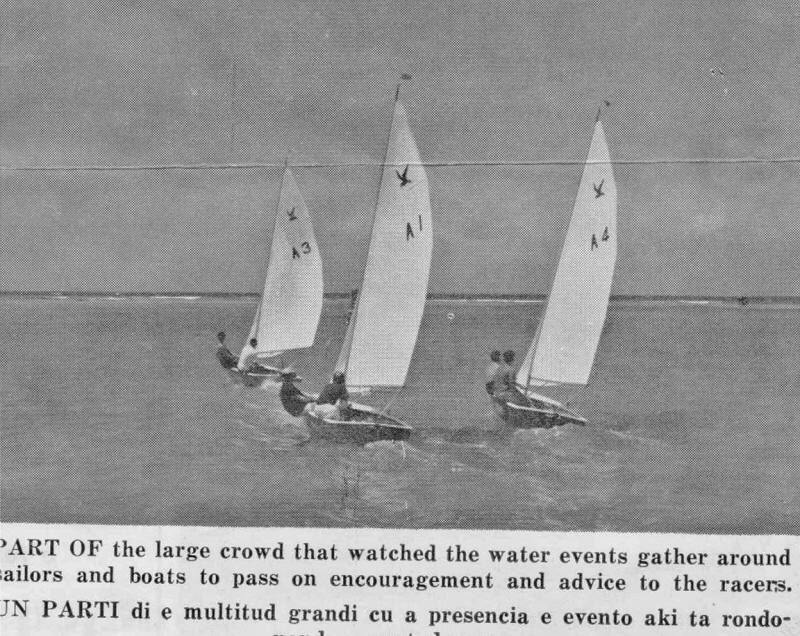 The three photos above are clipped for a copy of the Aruba Esso New, date unknown, probably around 1957/8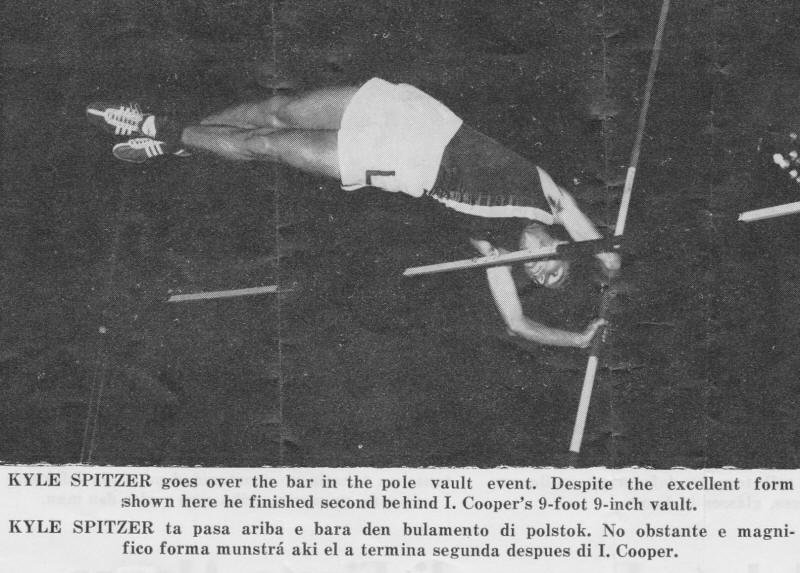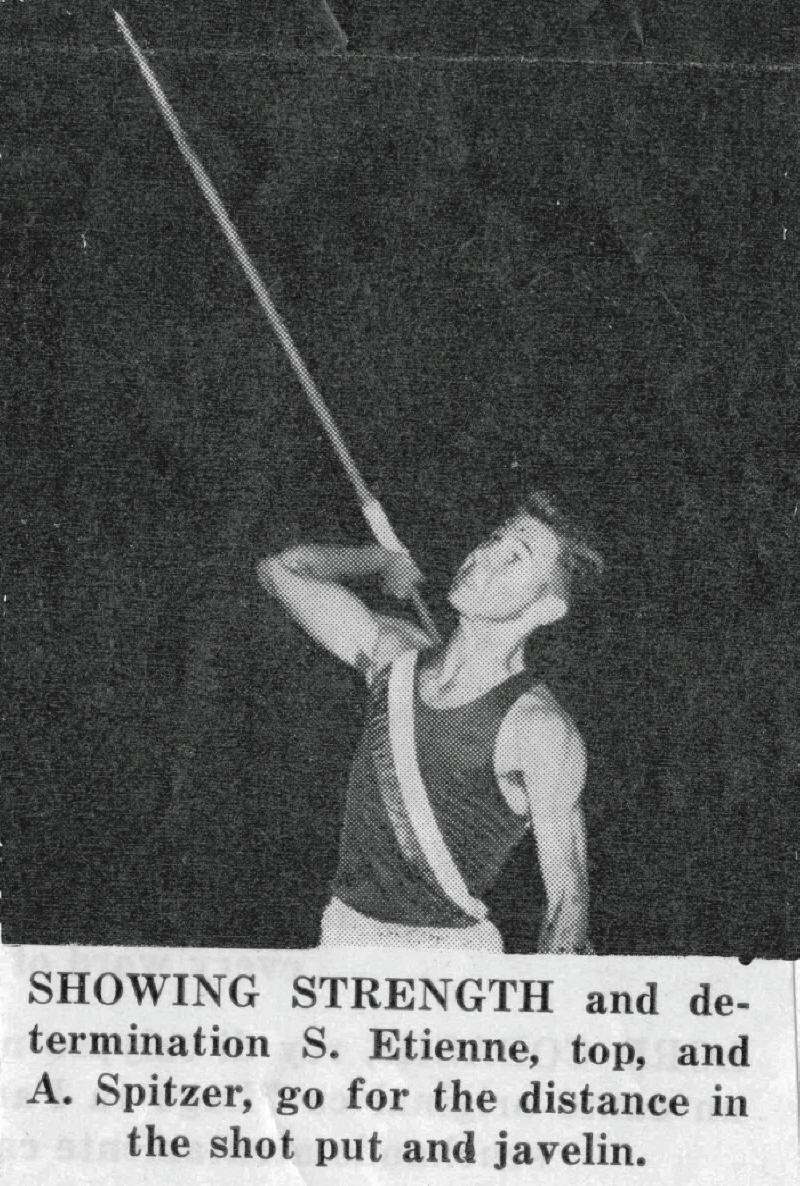 The two photos above were clipped from the Aruba Esso News, not the same issue, also about the same date.
| | |
| --- | --- |
| | |
| Polly Mingus, Carla Massey, Willy DeWeese, Janet Hoffman | Bill Moyer, Carla Massey |
| | |
| Bobby Drew, Mary B. Spitzer | Polly Mingus |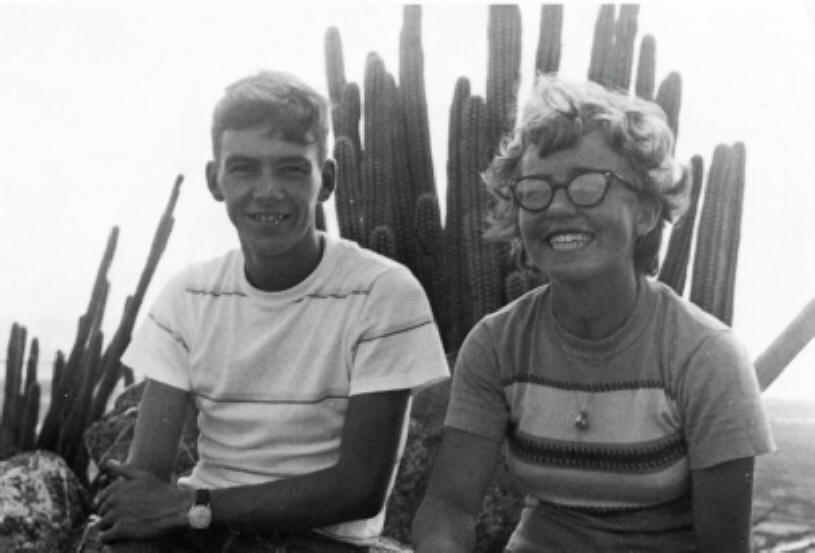 Bill Helwig, Polly Mingus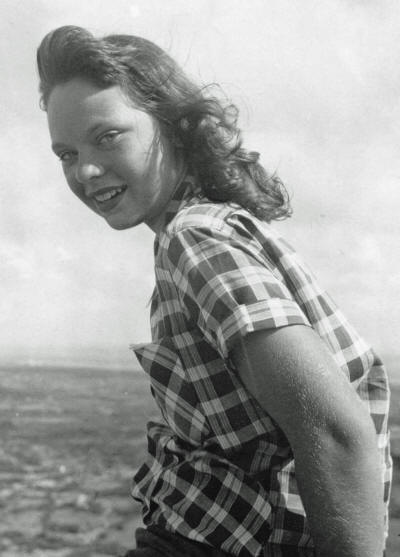 Carleton Green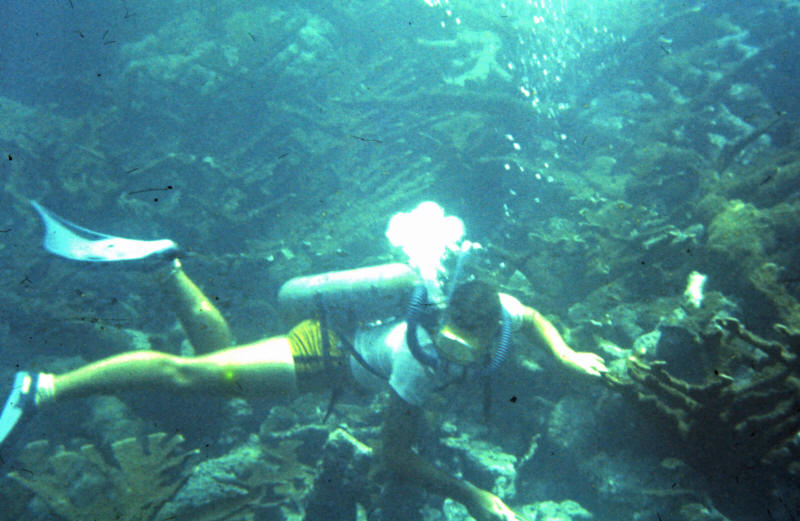 Kile or Art Spear fishing with SCUBA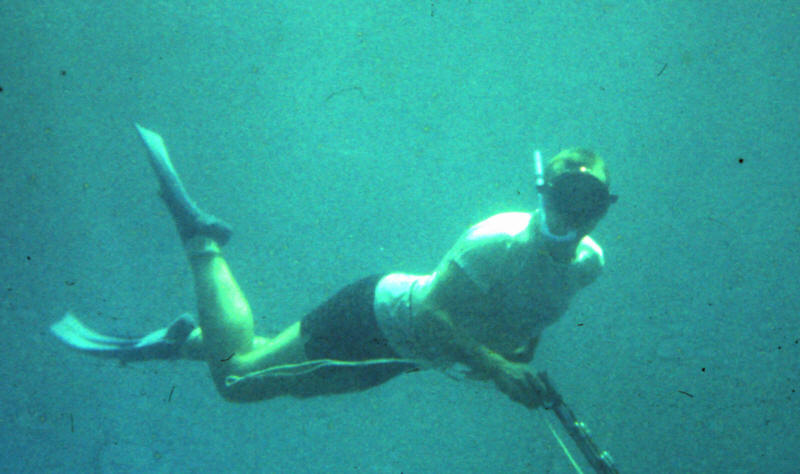 Kile or Art Spear fishing without SCUBA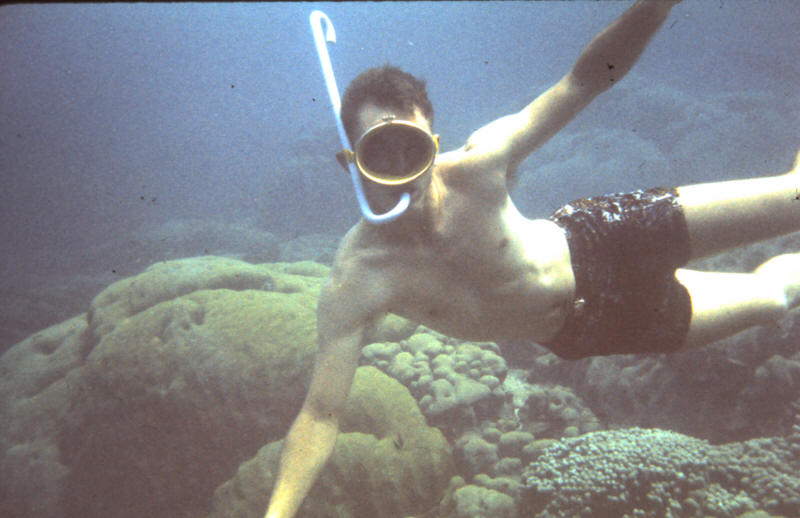 Kile or Art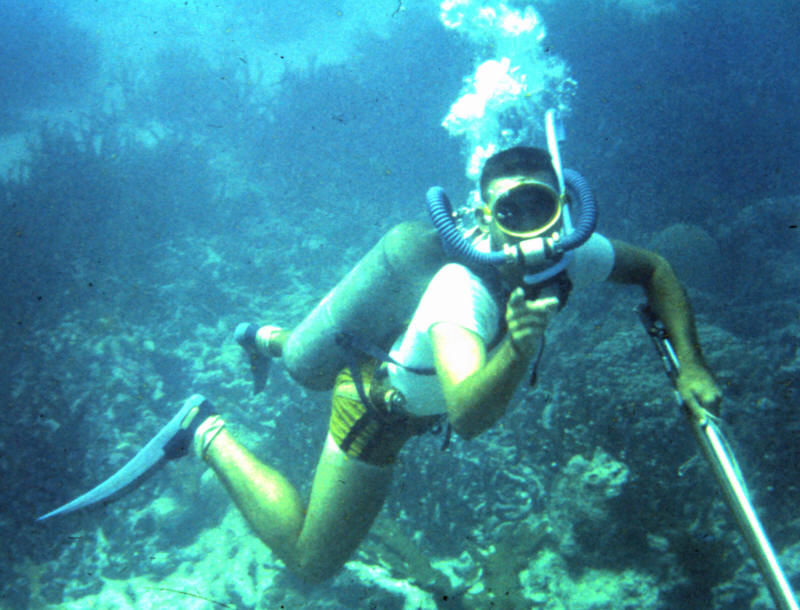 Kile or Art Spear fishing with SCUBA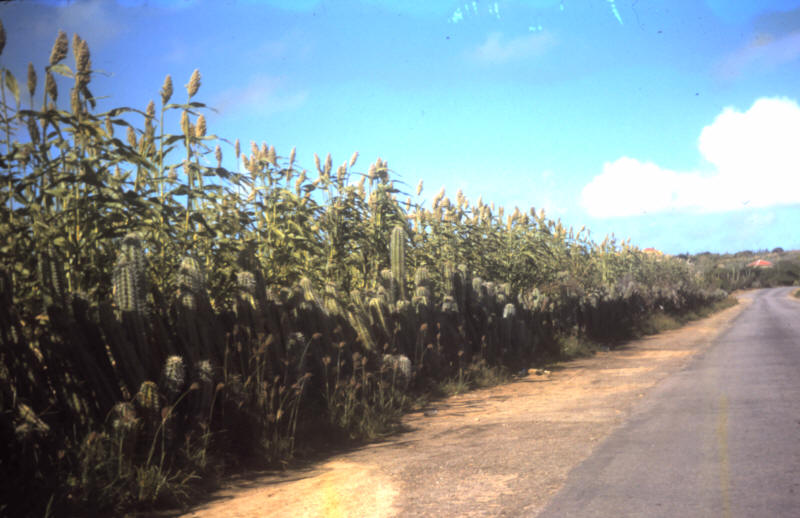 In the cannuco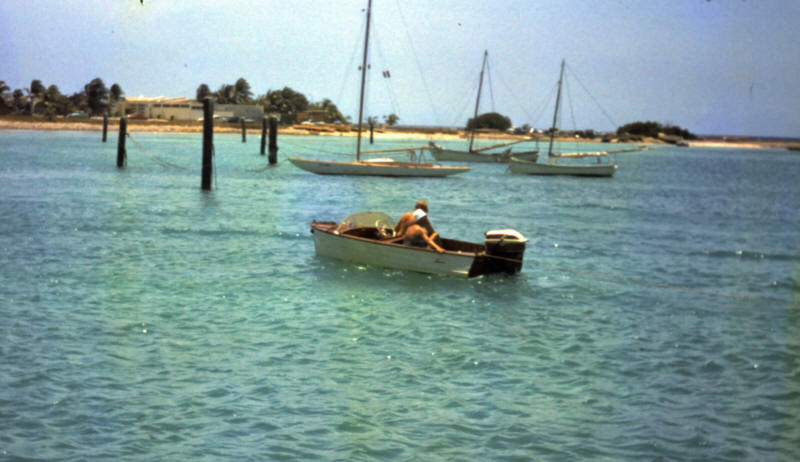 Out in the boat.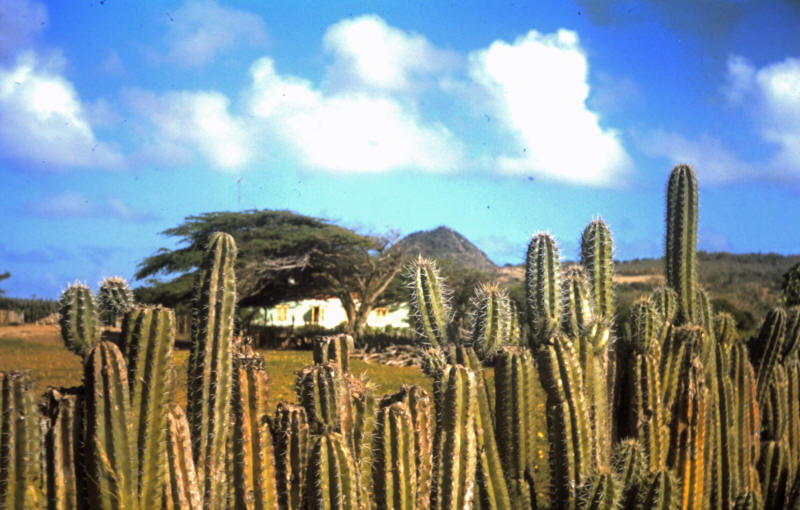 In the cannuco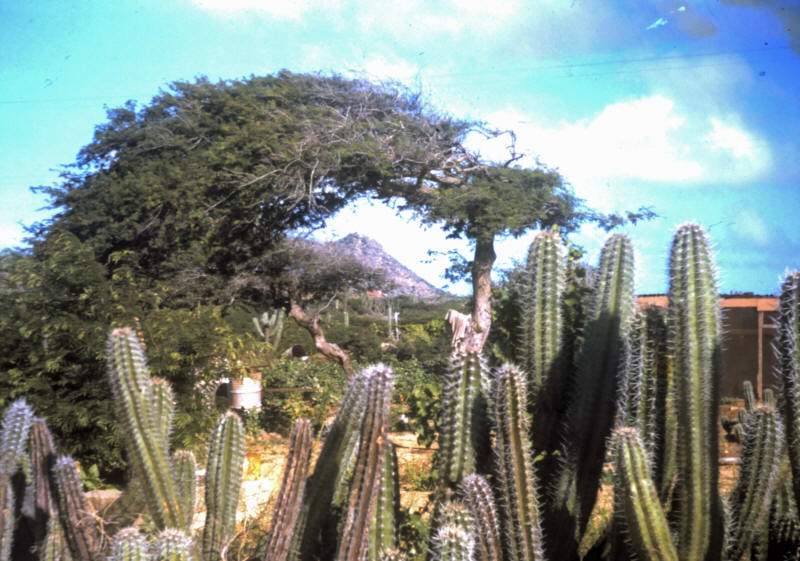 In the cannuco
GO TO MARY B's FLOWERS
GO TO THE SPITZER STORY PAGE
RETURN TO SCRAPBOOK DIRECTORY