LAGO COLONY
VIEWS OF LAGO COLONY IN THE 1940's & 1950's
LOWER PHOTO: AERIAL VIEW LOOKING WEST, COLORADO POINT IN FOREGROUND, LAGO COLONY, CENTRAL MIDDLE; TANK FARM, BACK GROUND RIGHT AND THE REFINERY, CENTER, WITH SAN NICHOLAS IN THE BACKGROUND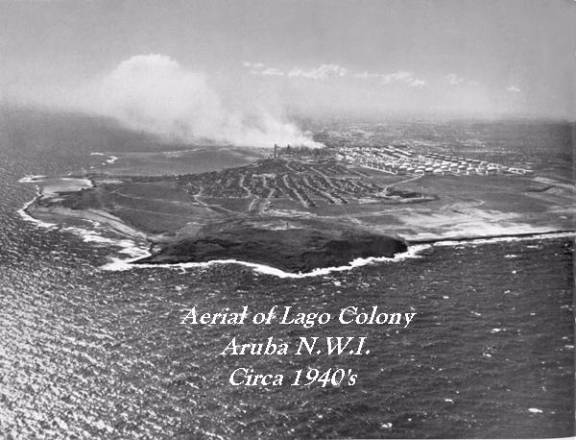 LOWER PHOTO: CIRCA 1950's ,HOUSES IN LAGO COLONY ON THE LOWER ROAD, SMOKE STACK FOR # 2 POWER HOUSE WITH THE CAT CRACKER BEHIND AND LEFT OF THE SMOKE STACK. THE FRESH WATER TANK SERVED THE REFINERY NEED. WATER TANKS TO SERVE THE COLONY WERE LOCATED ON HOSPITAL HILL.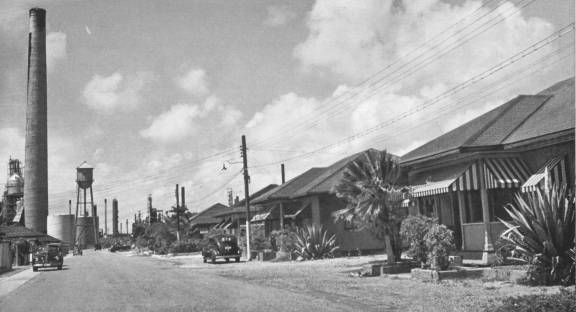 LOWER TWO PHOTO: LAGO COLONY, CIRCA 1950's; FIRST PHOTO: ROGER'S BEACH AND "T" DOCK. THE NEW ESSO CLUB IS UNDER CONSTRUCTION IN BACKGROUND, SEETHE CRANE BOOM IN CENTER BACK. SECOND PHOTO WITH A LITTLE MORE ACTIVITY.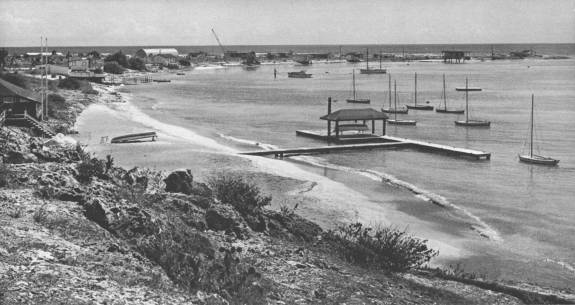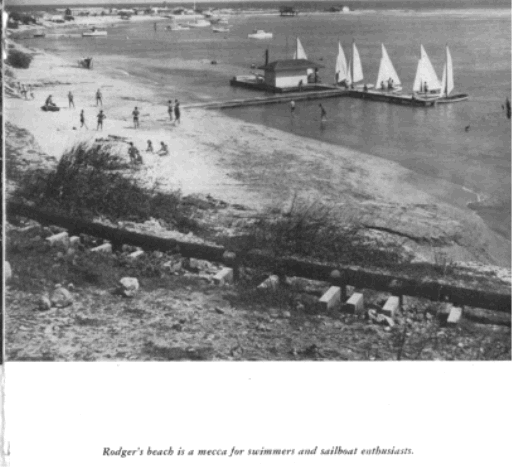 Bill Cann, with sunglasses, US Army personnel, Kamma Jensen and unknown person at the building above the T Dock during World War II. The ledge Bill is propped against is the opening to the bar where beer and drinks were sold from, for Club Tickets.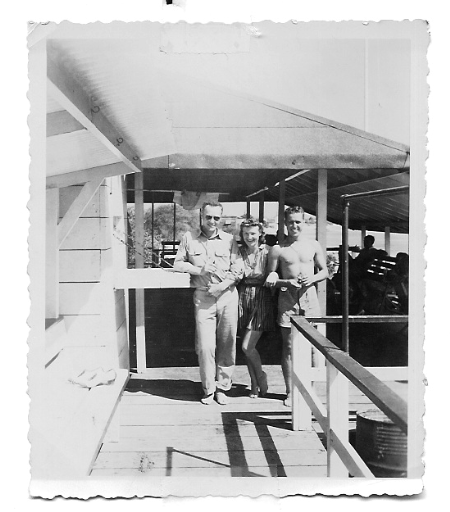 Water tanks after they have been painted by the seniors of the graduation class, as they were each year. Photo taken from the 1953 Pan-O-Ram