STEVE KILBURN' SCRAPBOOK
Steve is the son of Judy Watkins Kilburn who's parents, Harry & Peggy Watkins lived in Aruba. Some of you may remember Judy's brother Tommy who drowned at the T-Dock in 1947, he was 7 years old. Steve also has a brother Robert. See Bungalows 523 & 651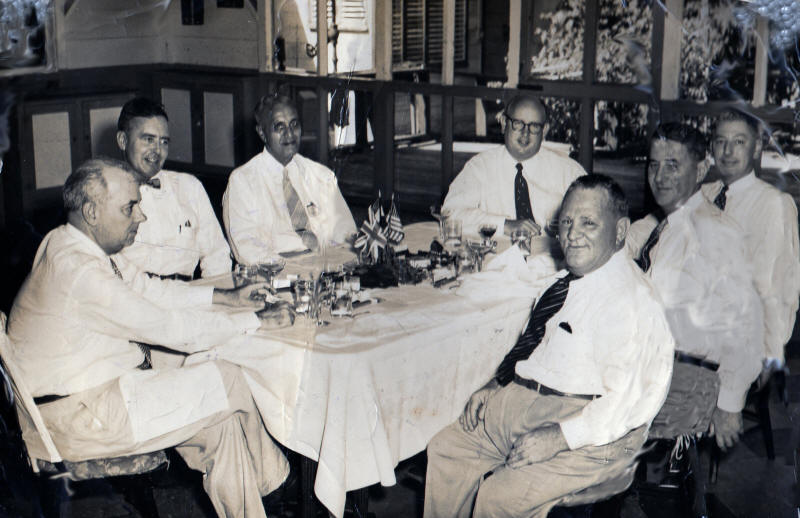 Harry Watkins center-right foreground at his retirement luncheon, Frank Griffin at head of table, can anyone help with the other men sitting at the table?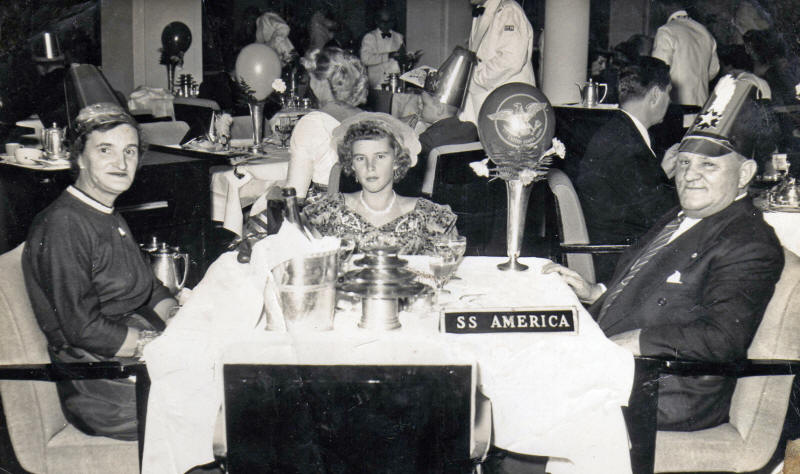 Mr. & Mrs. Watkins and daughter Judy returning to England on SS America.
Need help with all the names. Judy Watkins is 6th from the left, first row.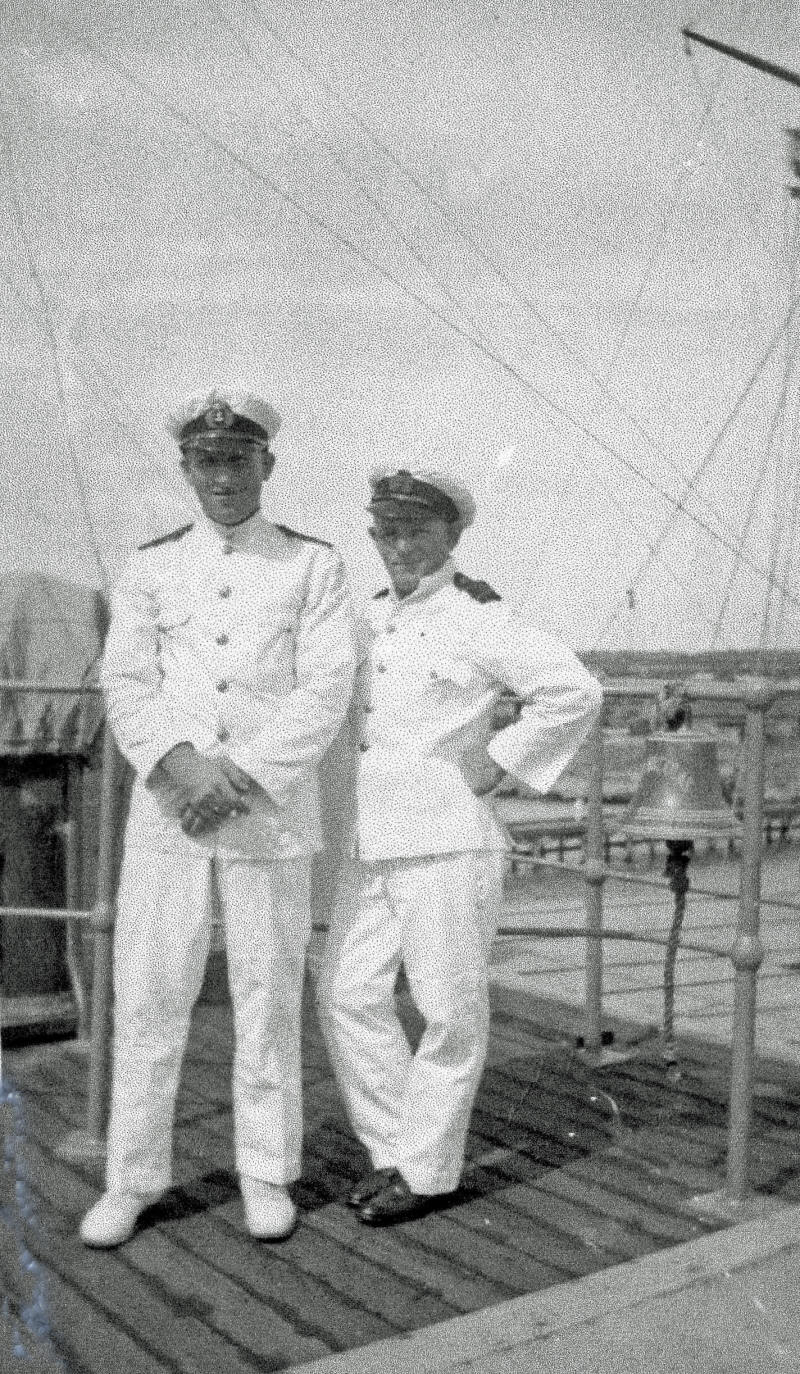 Harry and his brother on the deck of the St. Nicolas in St. Nicolas harbour.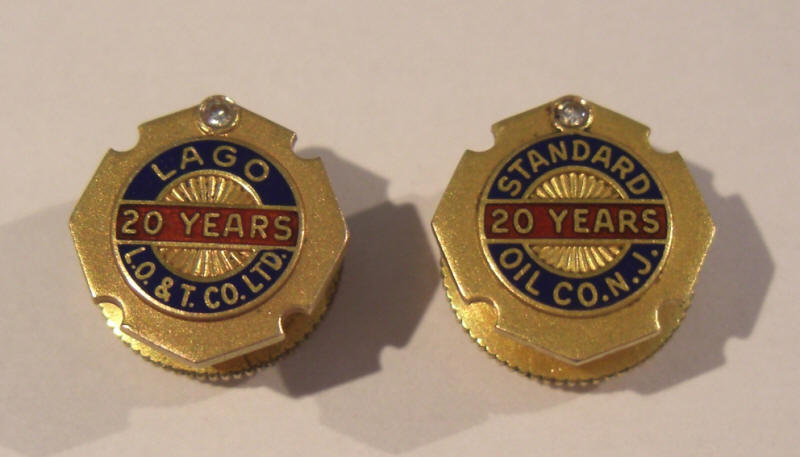 Harry Watkins' service pins.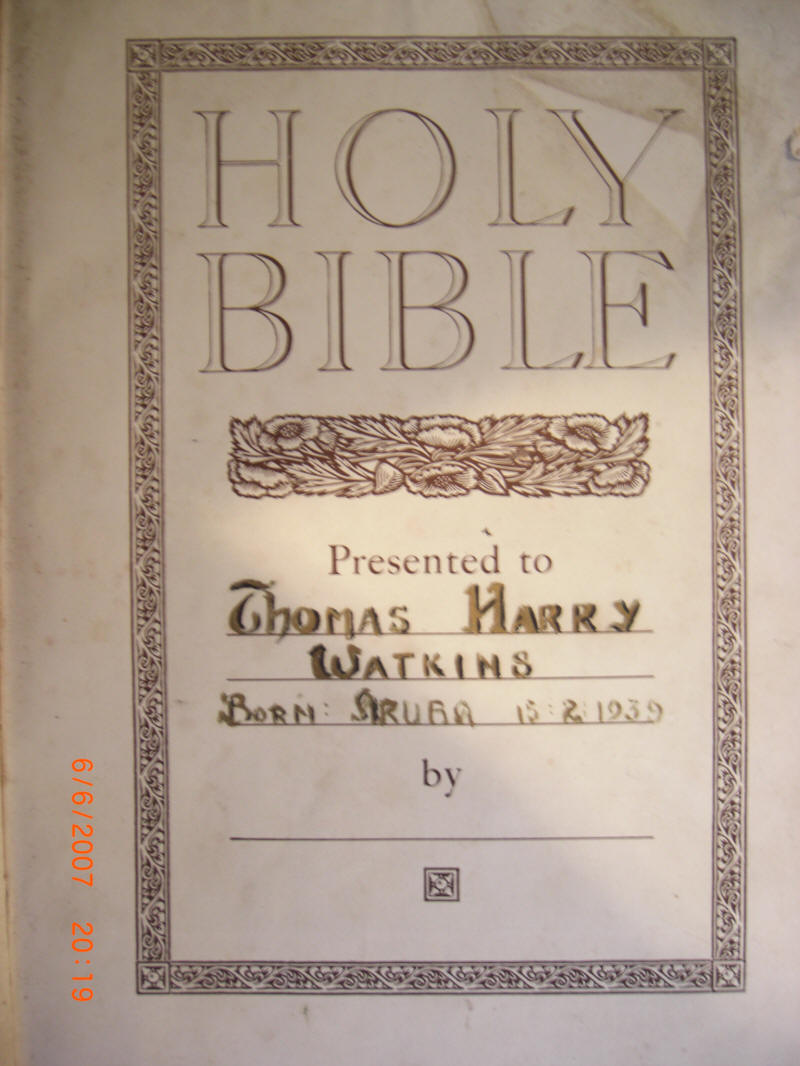 Bible given to Tommy.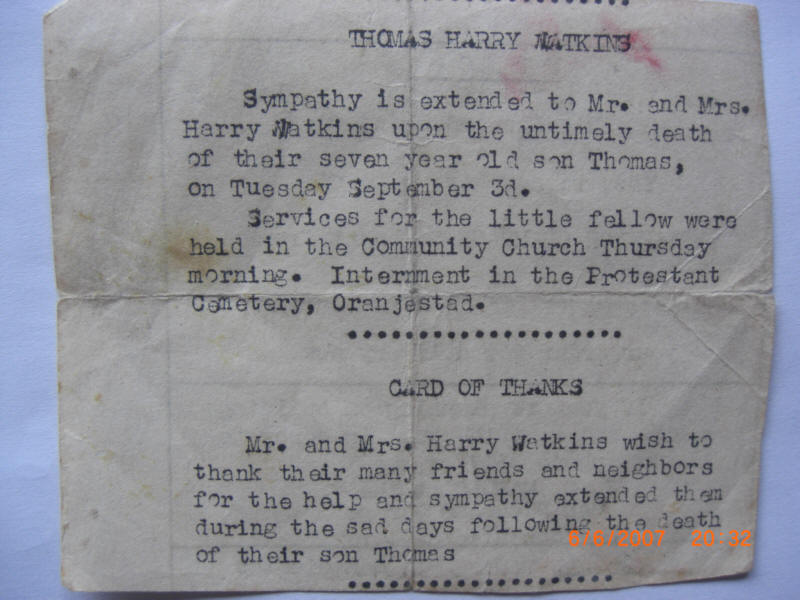 Announcement in the Pan Aruban after Tommy's death by drowning at the T-Dock in 1946.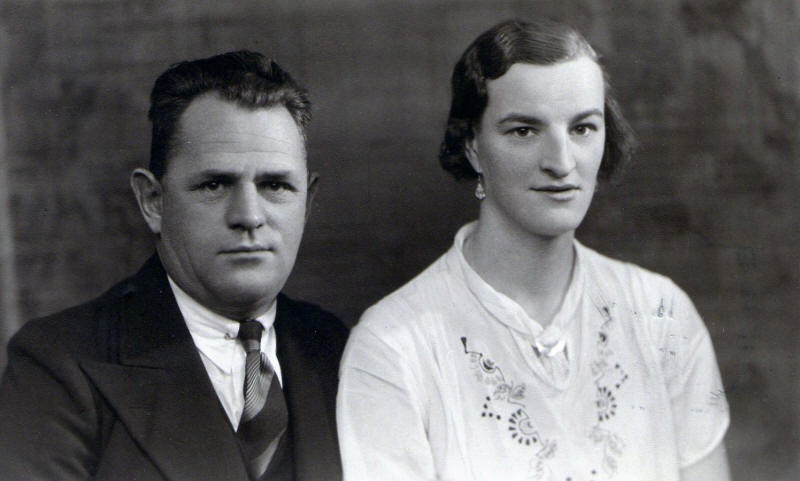 Harry and Peggy Watkins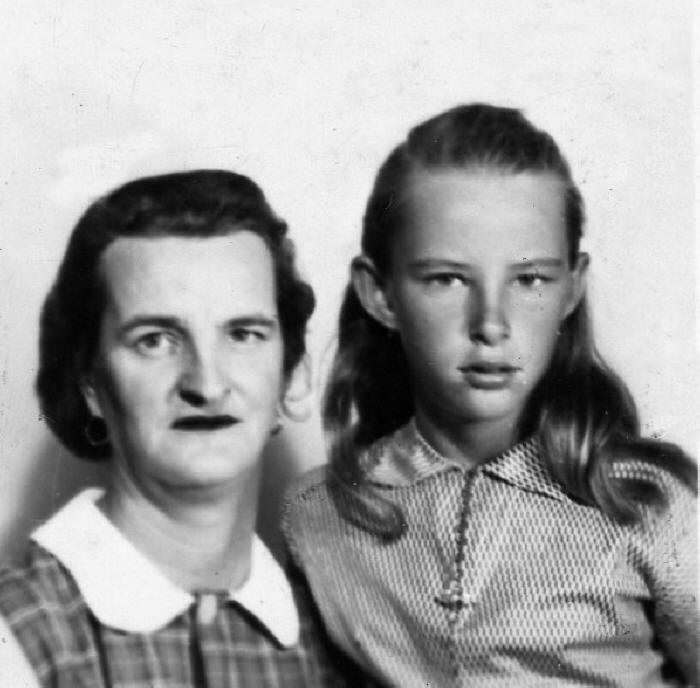 Judy Watkins and her mother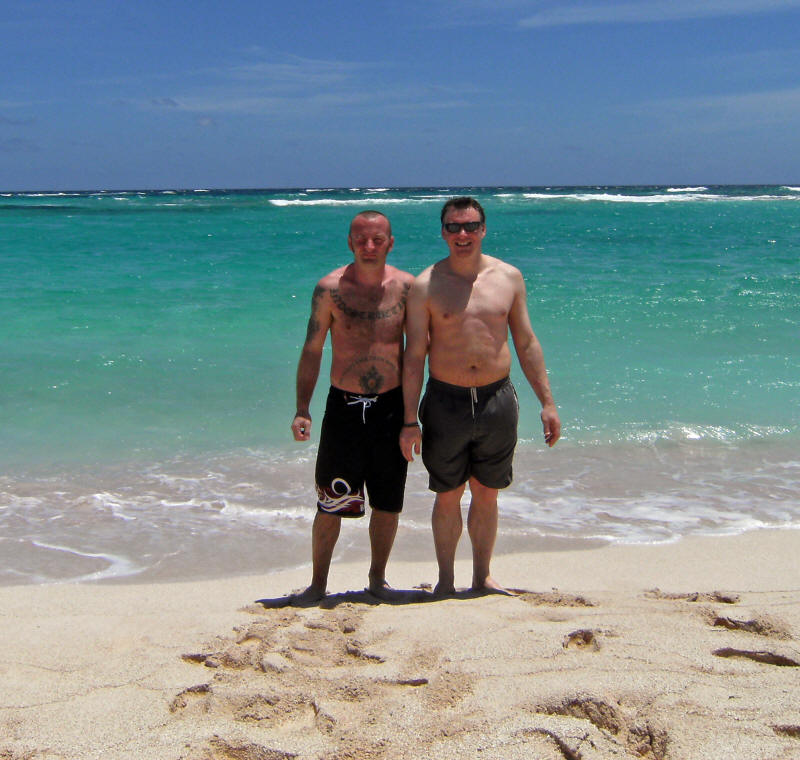 Steve and Robert, Judy's boys in Aruba in 2009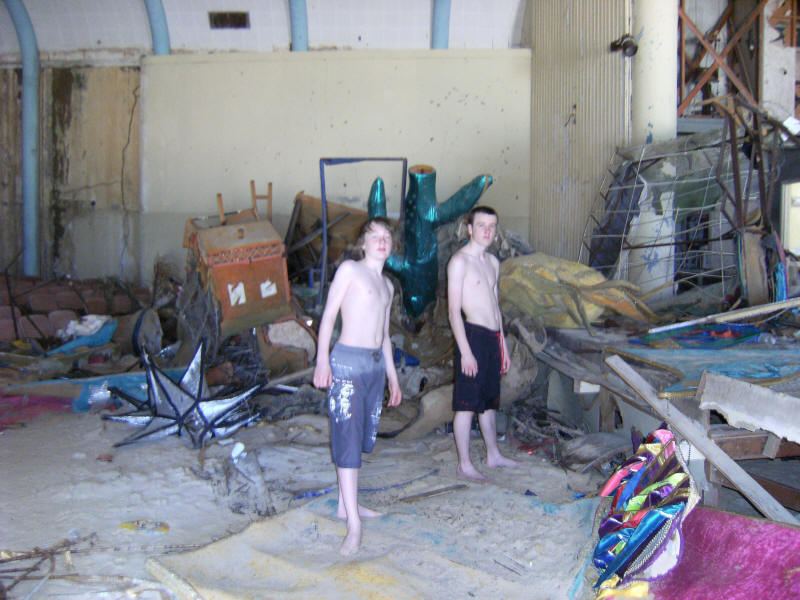 Robert and James Kilburn inside the theater at the Esso Club in 2009, these are Peggy and Harry's great-grand sons.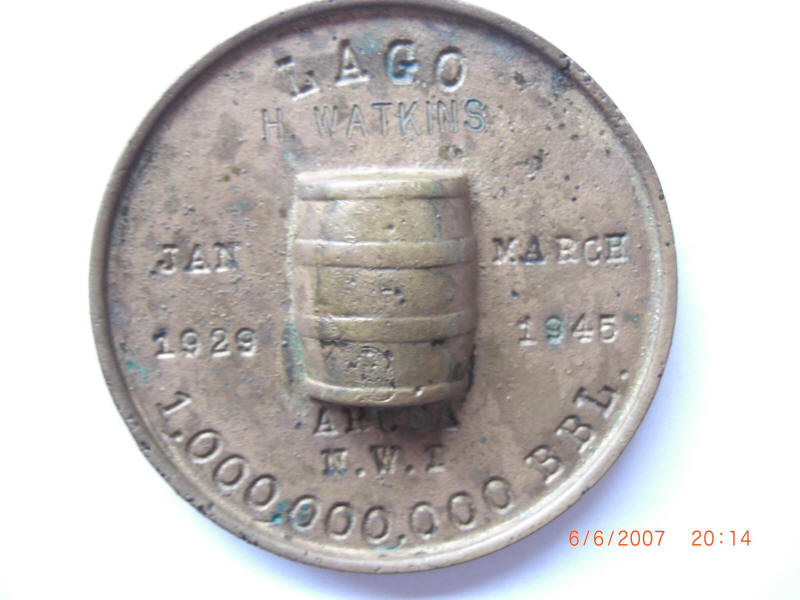 The billion barrel souvenir given to all employees when Lago produced it's 1,000,000,000 Barrel of oil in 1945. There was a lot of speeches given that day in front of the General Office Building.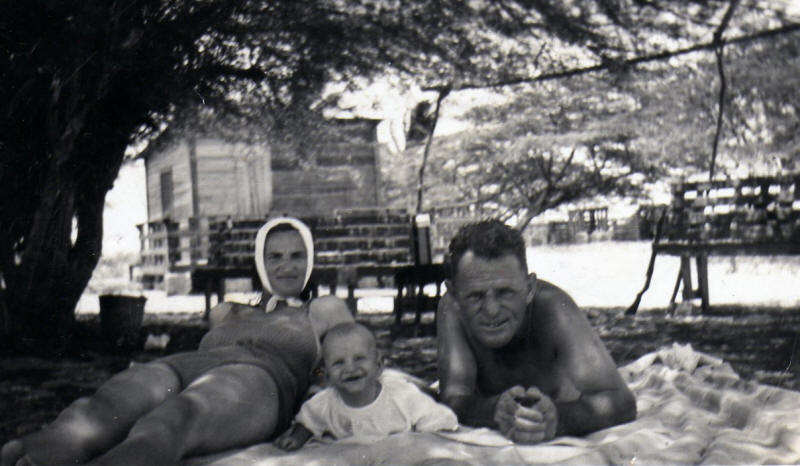 Harry, Peggy and Tommy at Palm Beach in 1939.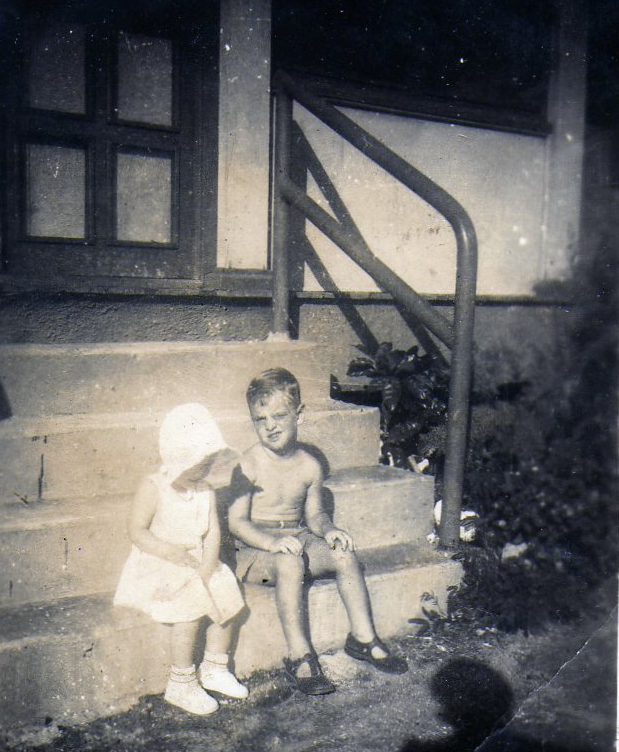 Judy and Tommy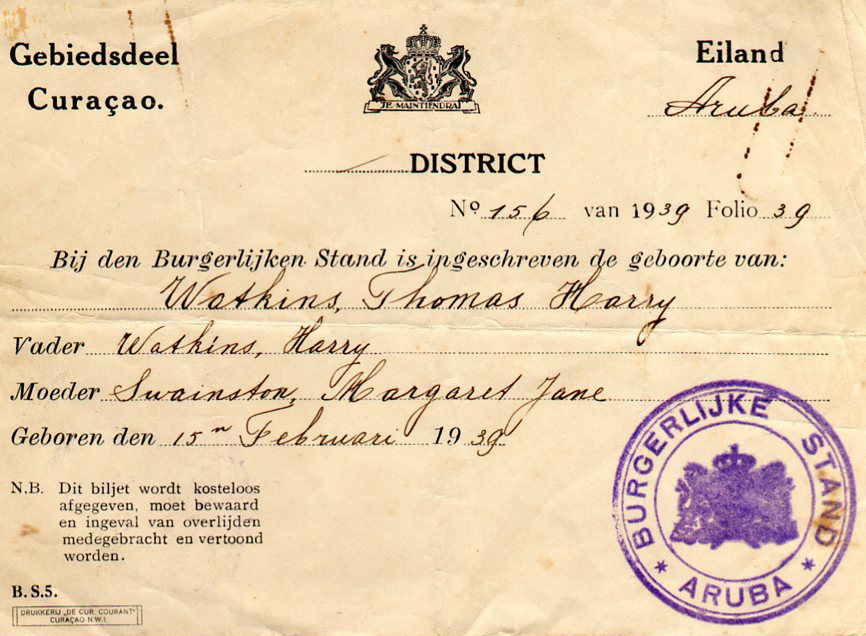 Thomas Harry Watkins Aruba Birth Certificate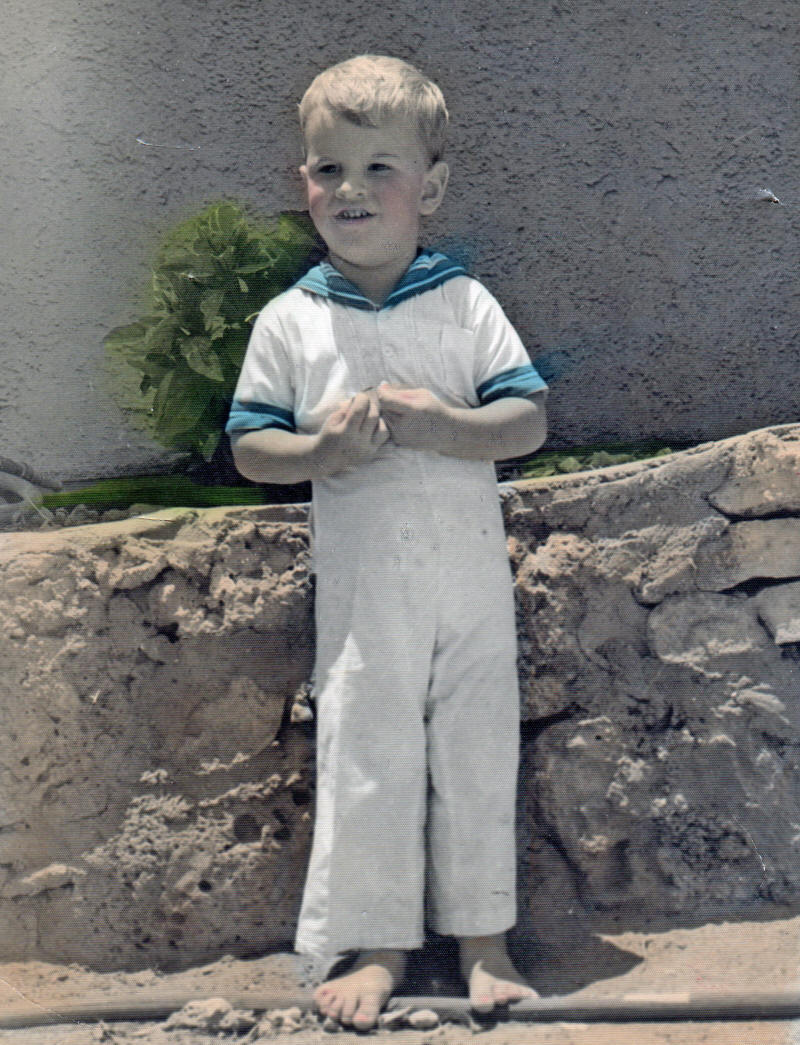 Tommy Watkins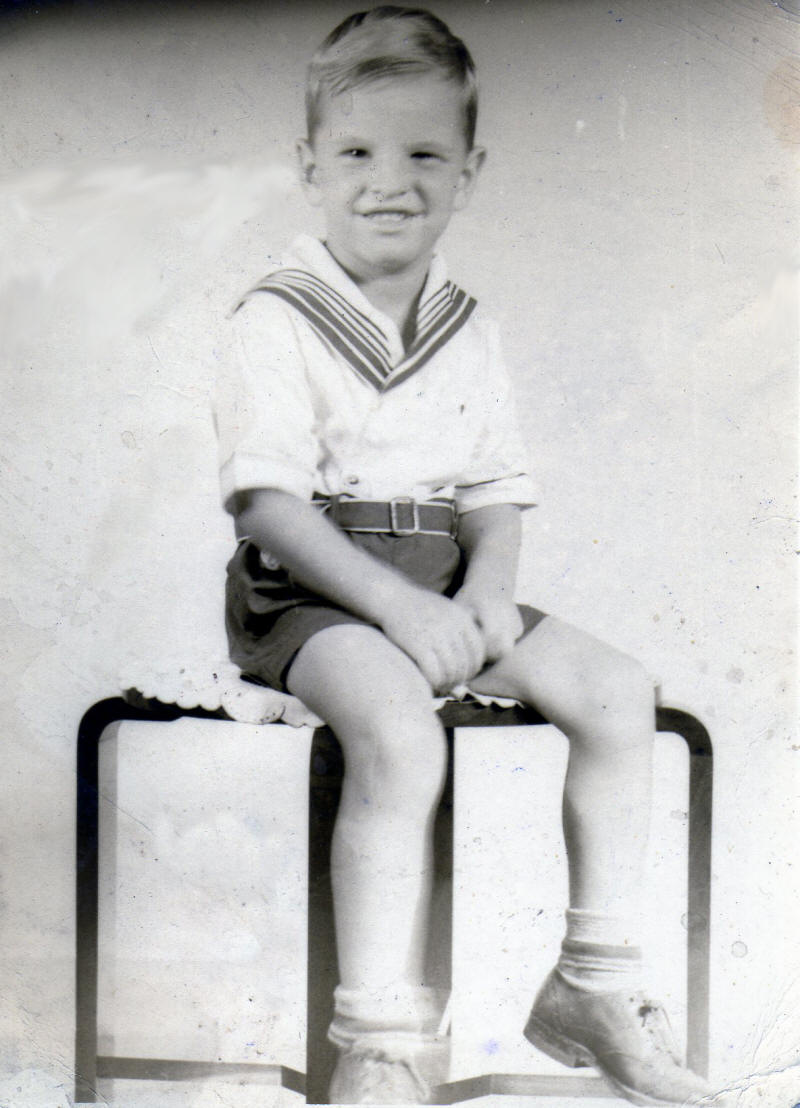 Tommy Watkins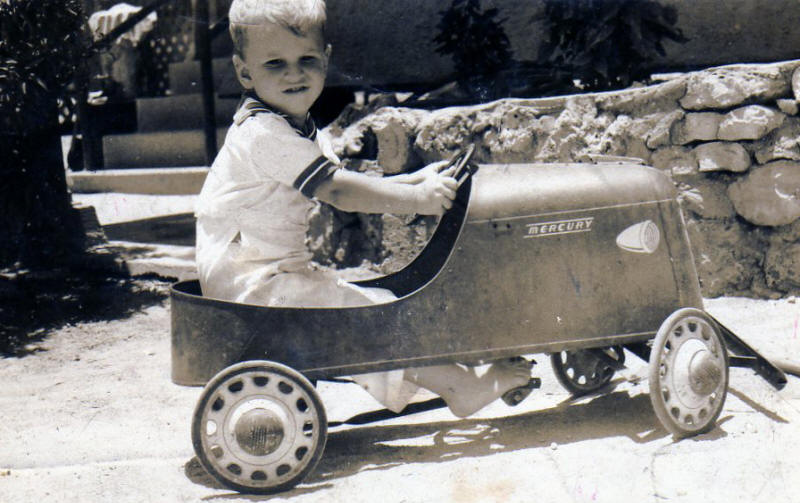 Tommy in his car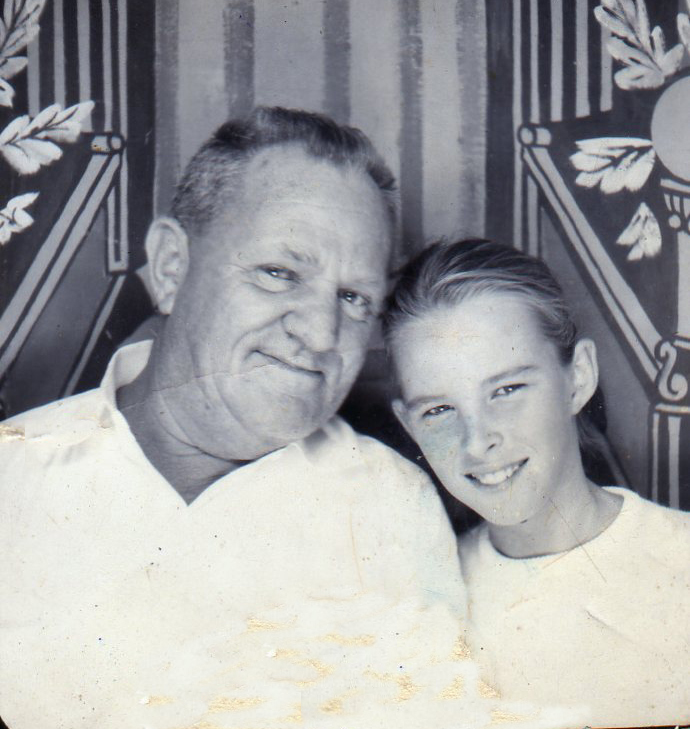 Judy and her dad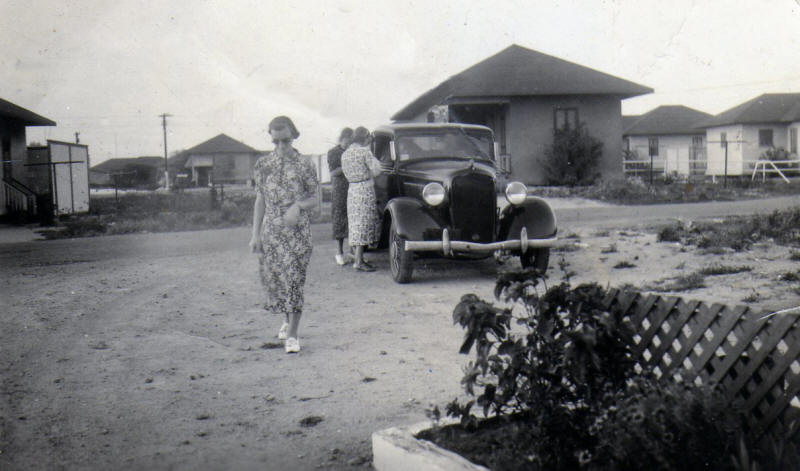 Inspecting the new car.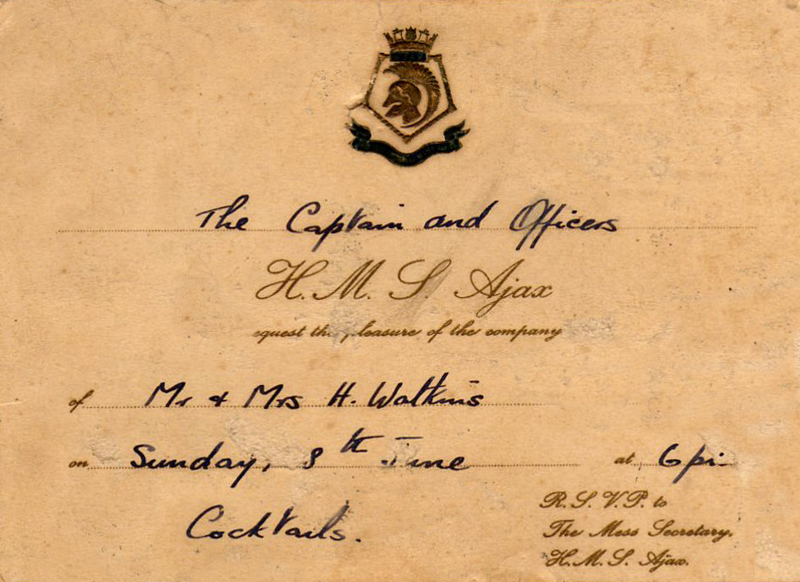 Invitation to attend cocktails on board H.M.S. Ajax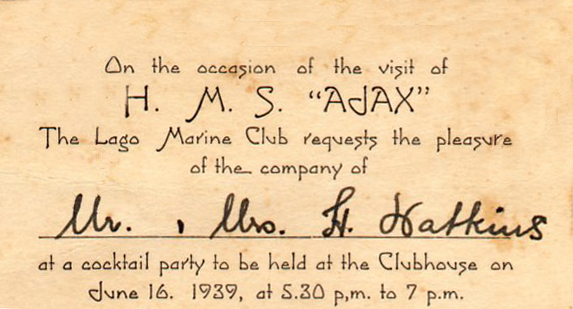 Invitation to the Lago Marine Club for a cocktail party for officers from the H.M.S. Ajax

Death Certificate for Tommy
RETURN TO THE SCRAPBOOK DIRECTORY