JAN VAN BREE'S SCRAPBOOK
Jan van Bree writes, I am the son of Harbor Pilot G. van Bree who worked at Lago from 1952 till 1966. Our home during that time has been in 3 bungalows; 335, 488 and 1537.
These are the photos that Jan sent.
IN ALL THE FOLLOWING PHOTOS YOU CAN CLICK ON THE PHOTO TO GO TO A LARGER COPY, TO RETURN TO THIS SCRAPBOOK CLICK ON THE LARGER COPY AND IT WILL RETURN YOU TO YOU PLACE ON THIS PAGE.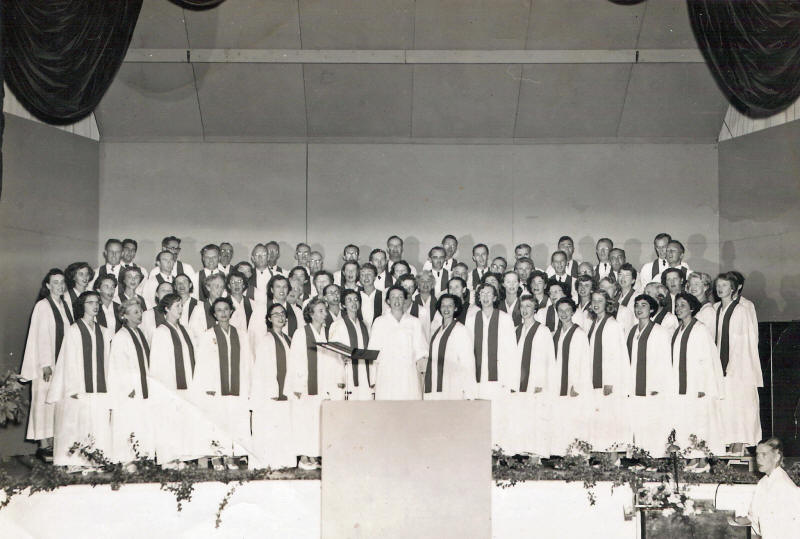 Jan wrote this about the photo above: "The Community Christmas Choir of 1956. Mrs. Thompson is clearly leading the choir. Dad was asked to come and sing by Mr. W. E. Beaty.( Beaty back-row behind Thompson)."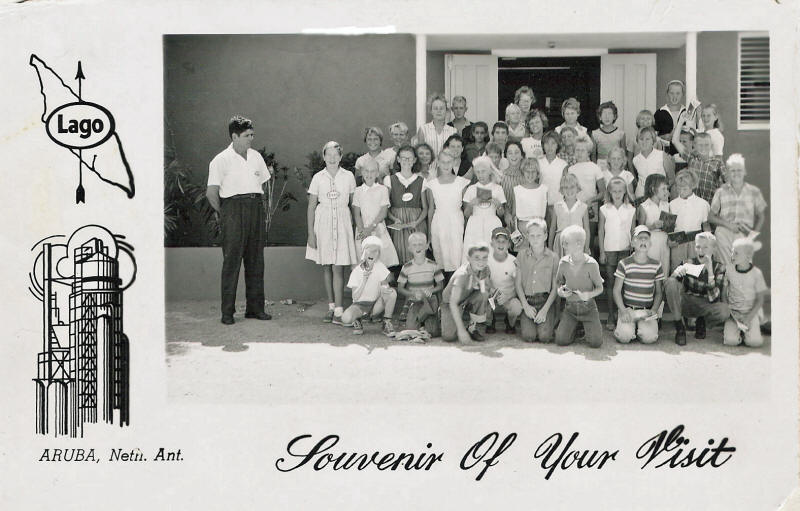 Jan wrote this about this photos: "SRP 1960 , Souvenir of your Visit. Consular's C. Mundt and B. Dodge."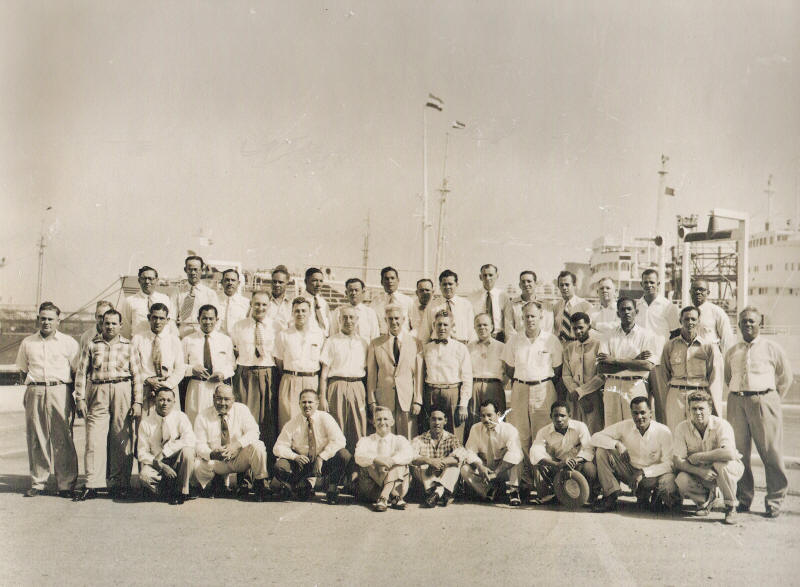 Again Jan writes:
Retirement of Harbormaster M. Noot in 1953. 7 Active pilots then; left/ middle H.van Hofwegen, G. van Bree, Meenhorst, M.Noot, G.Katoen, J.van Lochem and A.Lastdrager, sitting in the middle with a big smile is J.Berkhout.
Clyde Harms writes:
Mr. Bree's picture showing the retiring Harbormaster NOOT and his entire staff.
Maarten Noot retired in 1954, not in 1953. The picture was also taken in 1954 at the Oranjestad harbor. See Esso News July 31, 1954. The Noot's were our neighbors until he retired. He was the first harbor pilot in Aruba, and later became the first Harbor Master. Around 1948 he was stationed in the colony.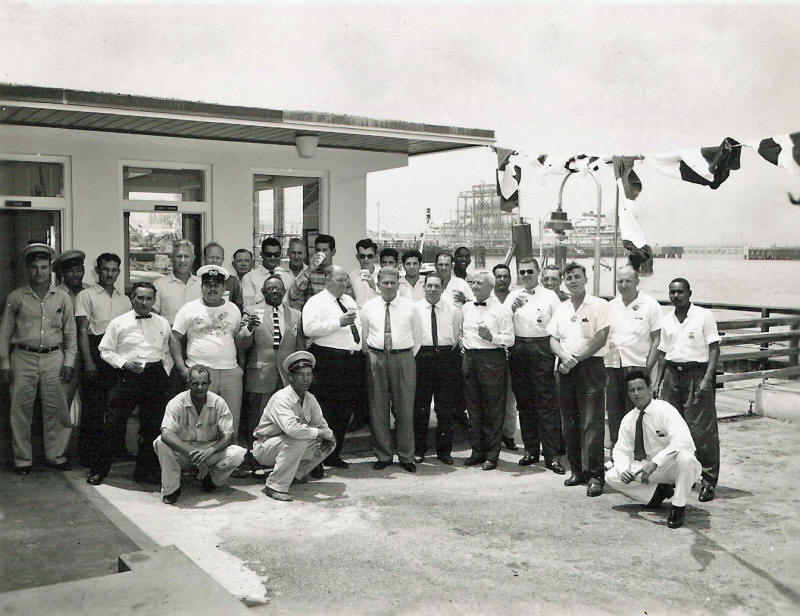 "Celebration with signal flags; Harbormaster Beaujon with governmental personal at Lago pilot-office."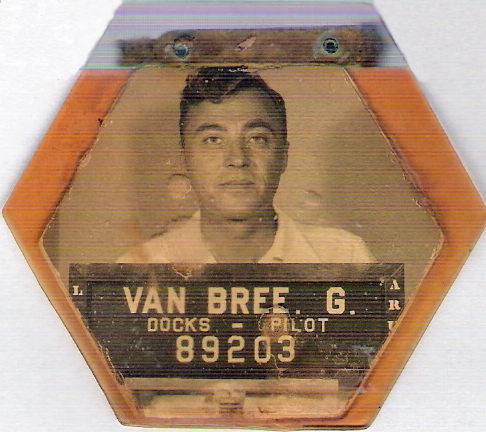 "Lago badge of my father."
RETURN TO THE LAGO SCRAPBOOK DIRECTORY