T-DOCK IN THE 1930's
PHOTOS BY PAUL & KAMMA JENSEN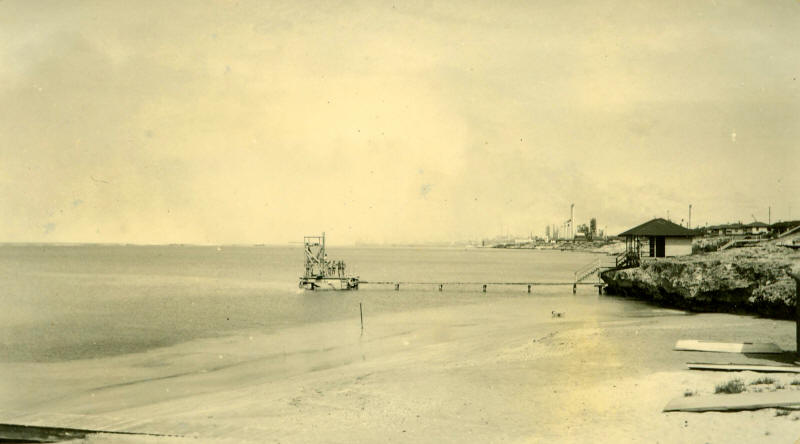 The Big Dock, looking from the T-Dock House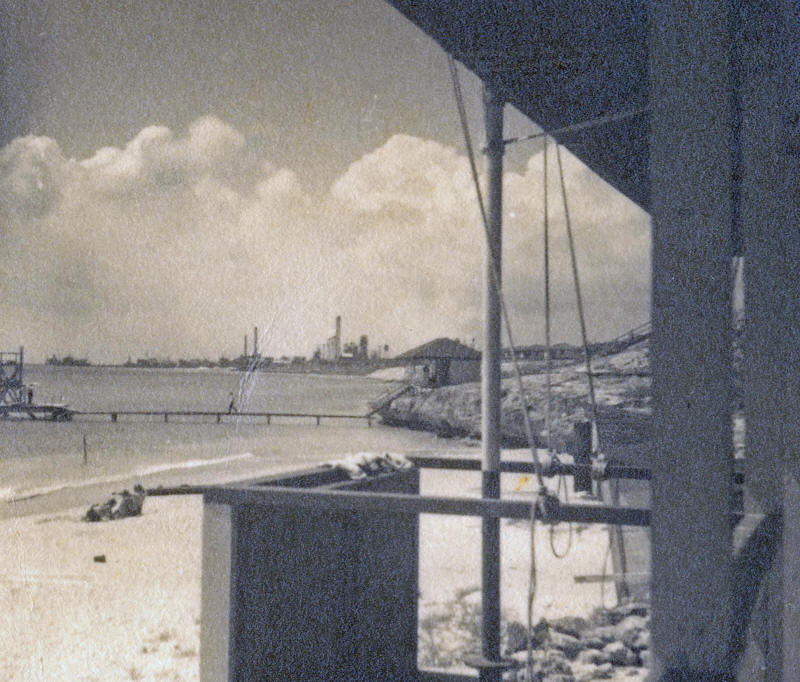 Another view of the Big Dock, the pole in the foreground was for signal flags during races.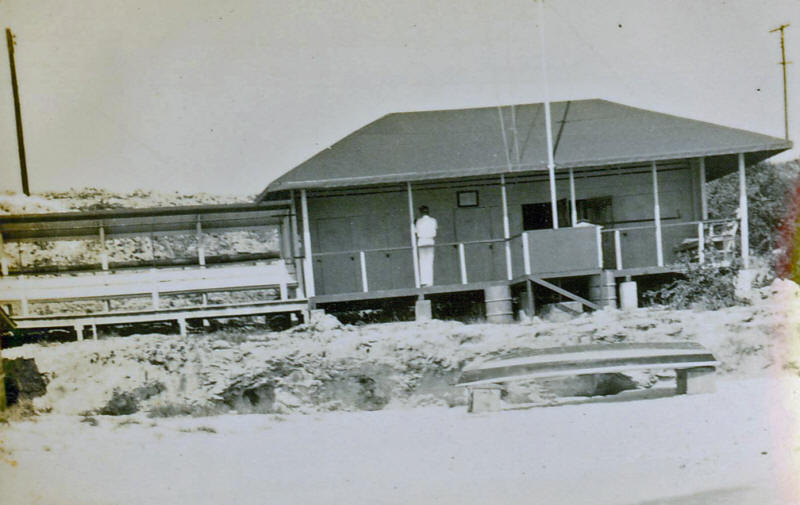 Building above the T-Dock, the flag pole can be seen in this photo.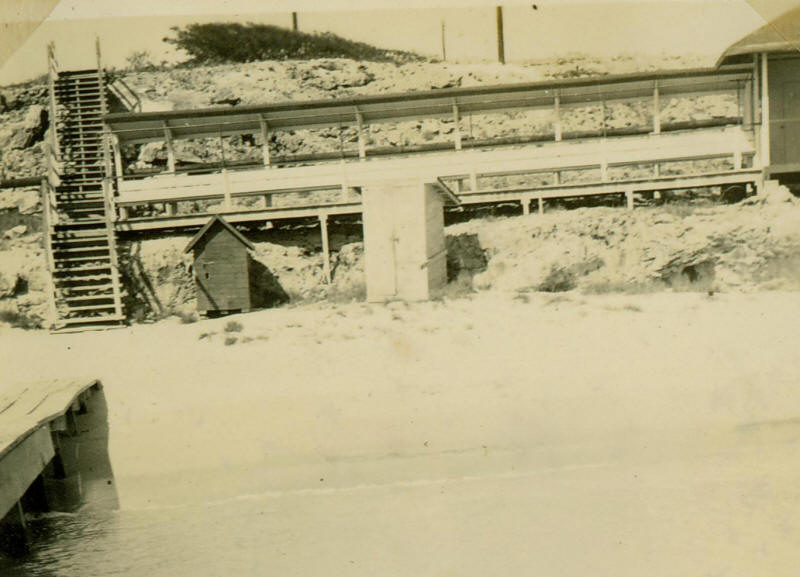 Steps down to T-Dock and viewing benches for those watching the races.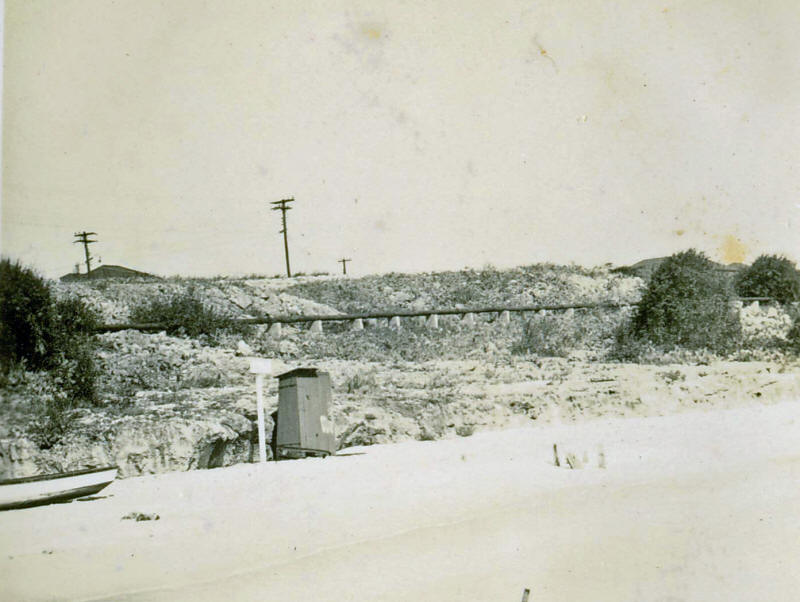 Area to the east of the Building at the T-Dock.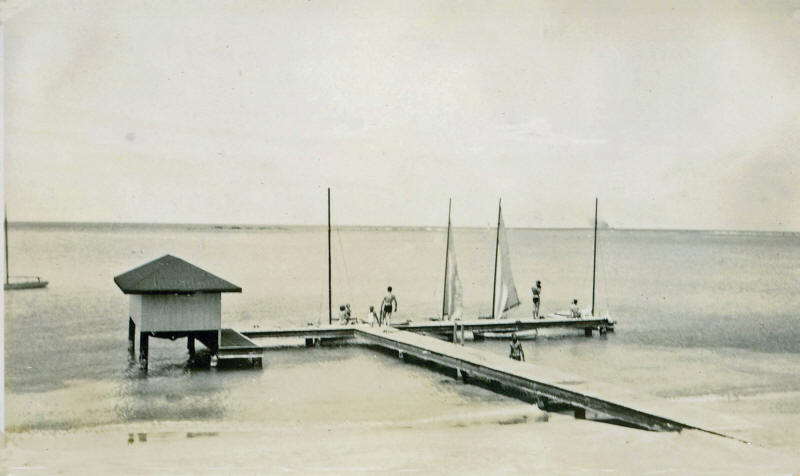 T-Dock with Snipes tied up at the dock.
CLICK HERE TO RETURN TO SUPPORT FACILITIES