"SLIMS" GARAGE
Slim's garage, shown below, in the bottom of the photograph, was a facility where foreign staff employees could do work on their own car. There was also a local mechanic, Slim, who was there and would make repair to the cars for a fee. This was a great "hang out" for teenagers with cars as well as a place where the kids took cars on the weekend to wash. The facility had water as well as high pressure air and the cars could be parked under roof while being washed and waxed. The large building at to top of the photograph is the Lago Hospital.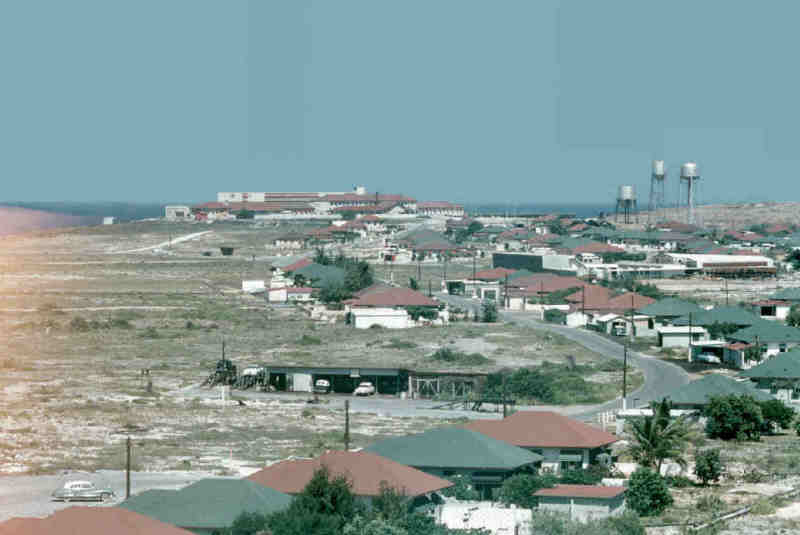 The copy I had of Bob Schlageter's photo was very "dirty", and I was thankful to get a email with the photo above and this note.
Also attached are;
- two existing photos from the Schlageter photo CD that have been tidied up using photoshop (We lived near Slim's Garage and washed / polished / dried .. remember that air hose? .. many a car there, so I couldn't resist cleaning these photos up).
Tom Schindeler
Class of 1964
BELOW, I CROPPED THE PHOTO TO GET A LARGER VIEW OF SLIM'S GARAGE.