LONE PALM STADIUM
Lone Palm Stadium before there was any structures built. This photograph from Bill Moyer was probably taken around 1930.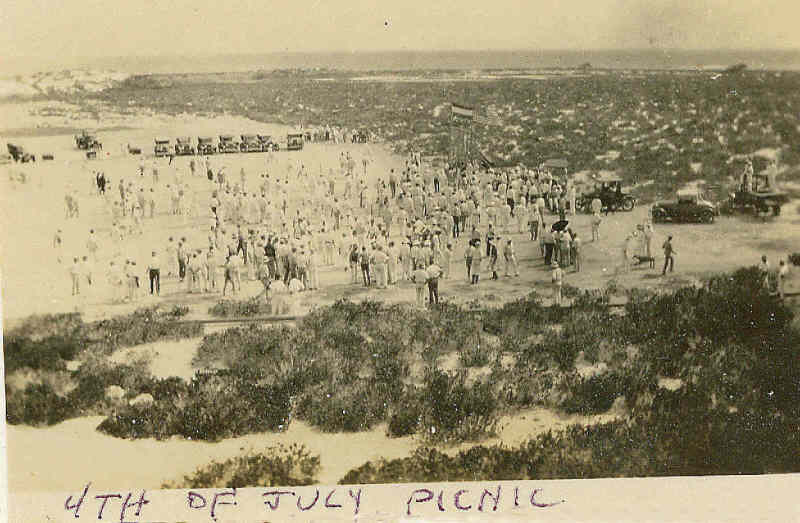 A baseball game at Lone Palm Stadium in 1937, this photograph is from the 1949 Pan-O-Ram Annual
For those of you who like cars, I believe that is a CORD in the photo, right of center.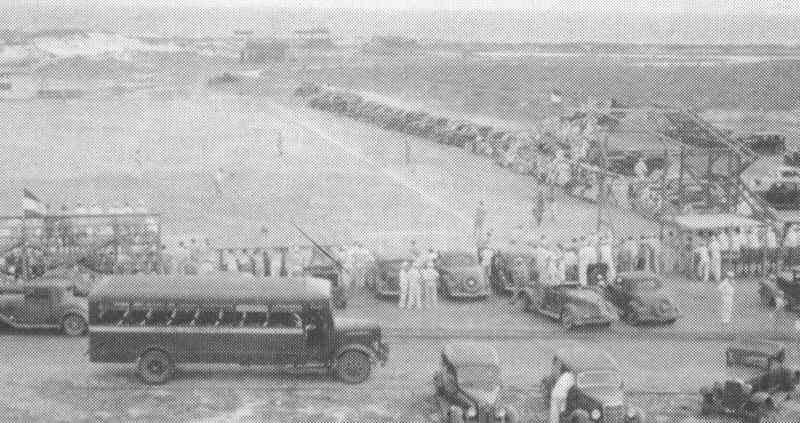 Lone Palm Stadium around 1938. Note there is now base lines, backstop and bleachers.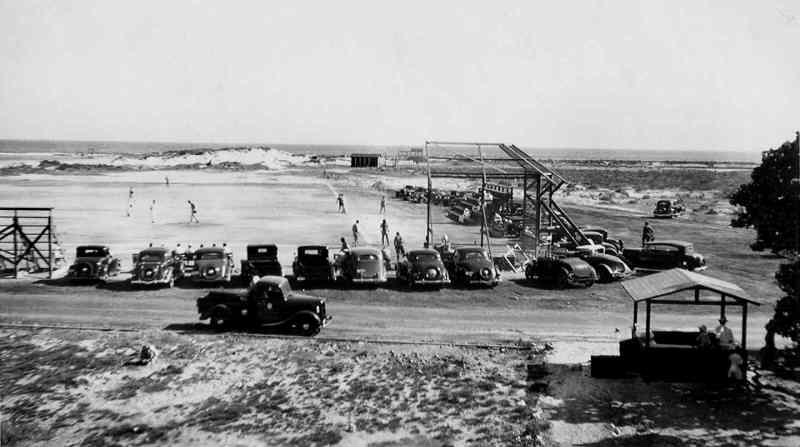 Lone Palm Stadium with a little more development, this was probably around 1945.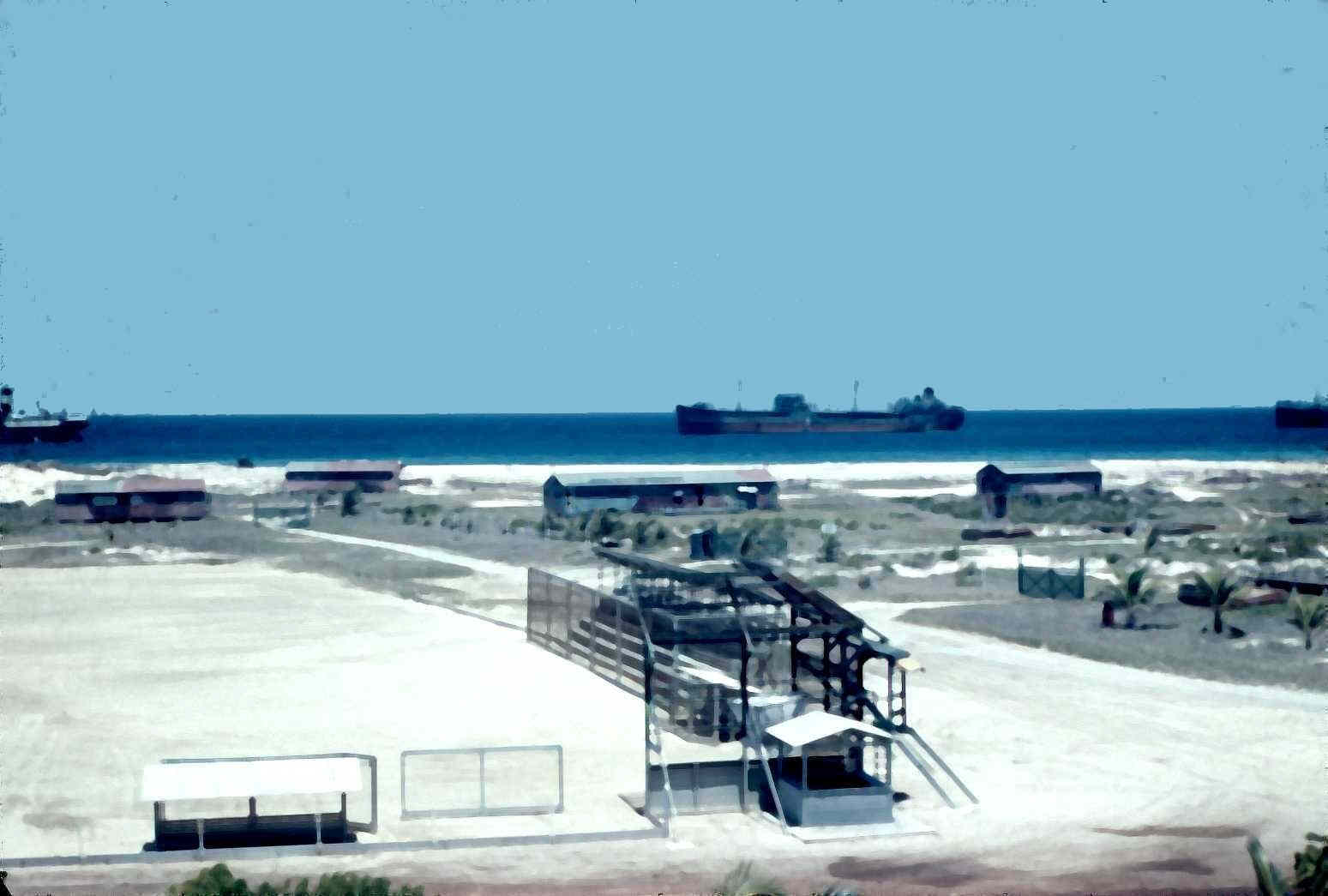 Lone Palm Stadium after the New Esso Club was built. You can see a few changes were made but not many. 1950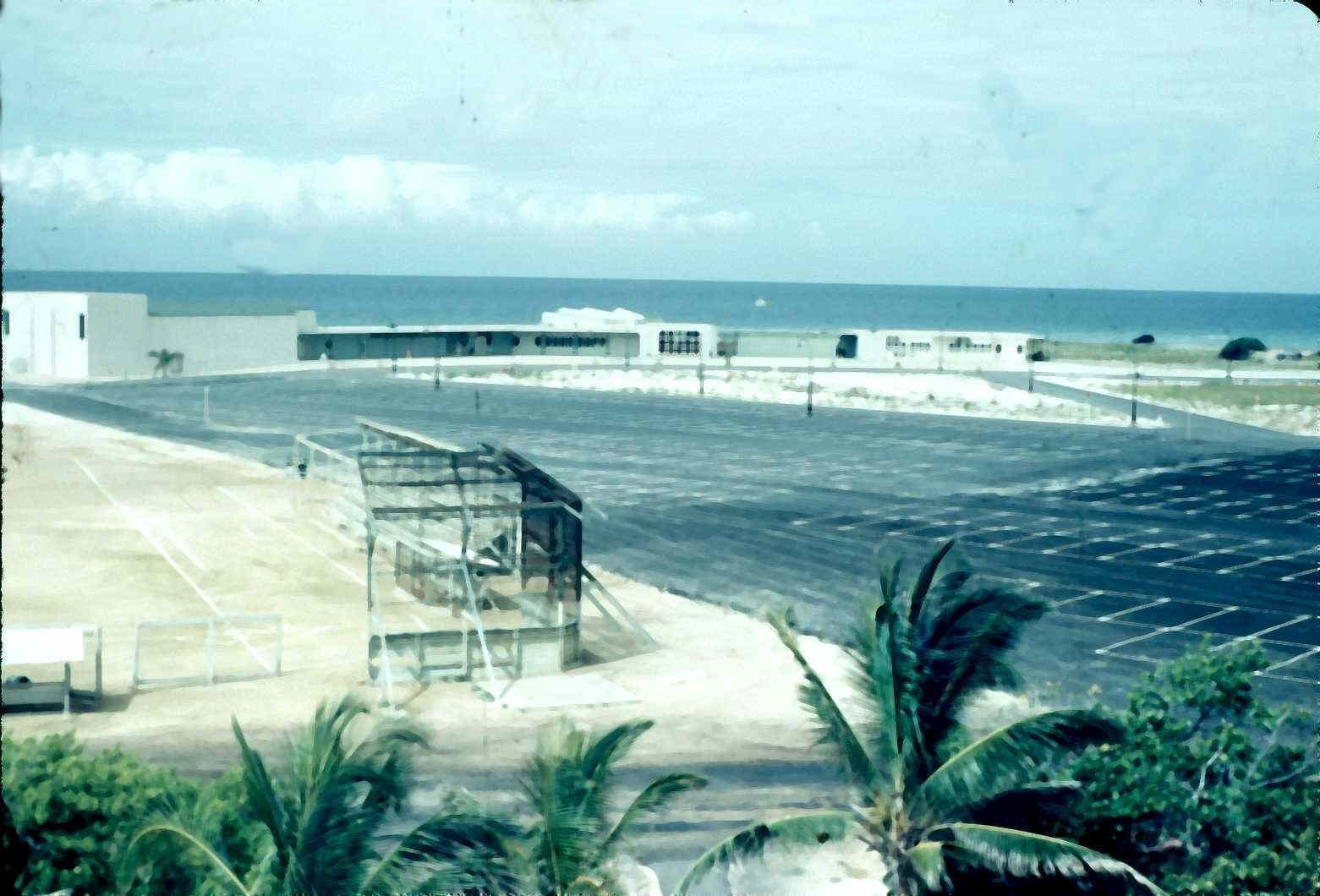 Lone Palm Stadium in 2005, it does not look like it is being used and just rusting away. Some improvements were made after 1950, such as concrete block walls behind dugouts and roof over the bleachers. Those improvements are now rotting away.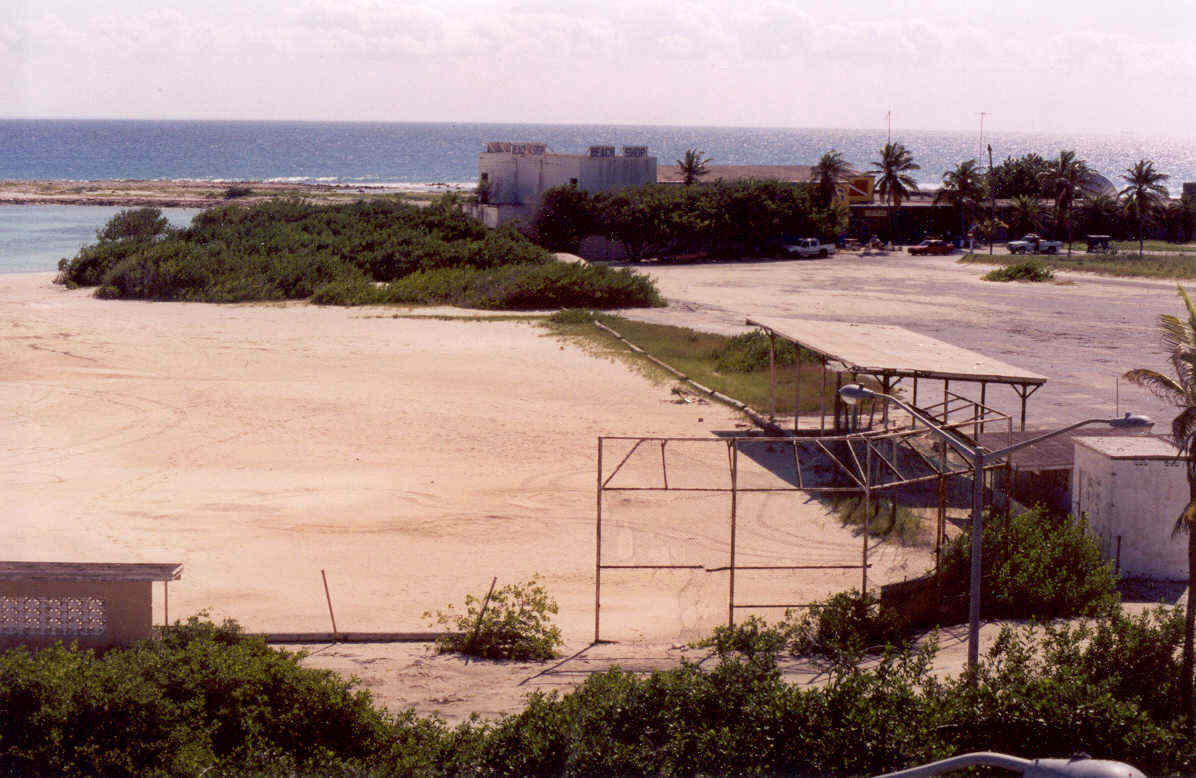 You can see that the hurricane completely removed the sand dunes and washed the sand over the playing field and a lot of the Esso Club parking lot.
RETURN TO THE LAGO COLONY SUPPORT FACILITIES