LAGO GOLF CLUB
Lago Golf Course was outside of Gate #6 but I believe it was still inside the Lago Concession because you could drive to the Golf Course with Lago License Plates and you could not go outside the concession with Lago License Plates you needed Aruba License Plates.
This is a very early photograph of the clubhouse soon after it was constructed. This view if from the front of the clubhouse. The next photograph is of the left side of the clubhouse as originated from this photo. The photo is supplied by Stan Norcom.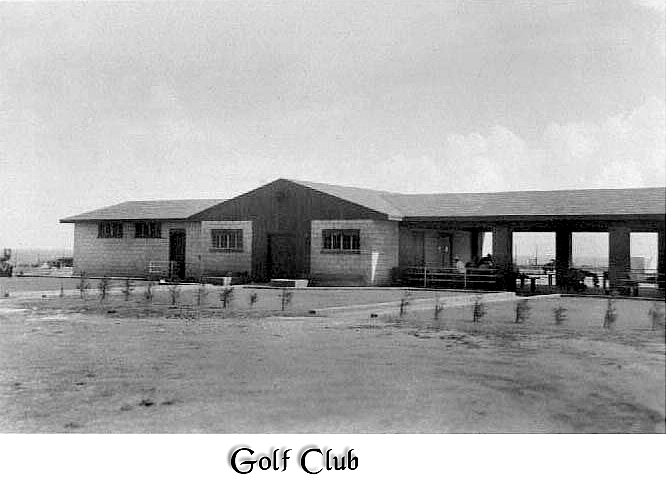 The following picture is from Bob Schalgeter.
This is a photograph of the same clubhouse from the left side of the clubhouse as you face the front. Notice that the trees have grown. I am sorry but I do not know who supplied this photograph.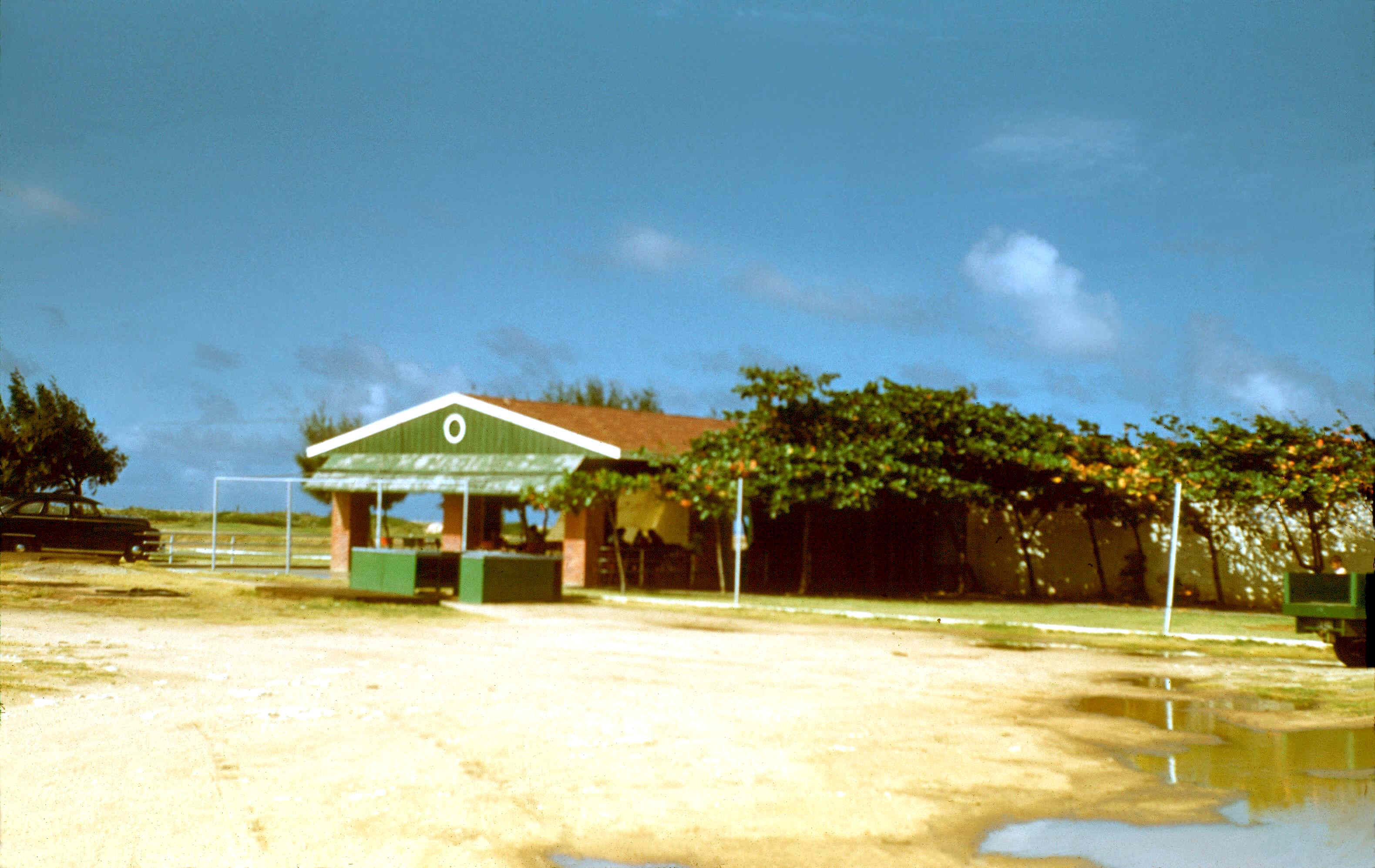 This is a photograph of men teeing off. This picture was taken from a publication put out by Lago. The Tee was made of asphalt. The greens were oiled sand and the fairway was, well, it was pretty rough but there was some semblance of grass and it was watered with fresh water from New York, but of course, where else would you get fresh water?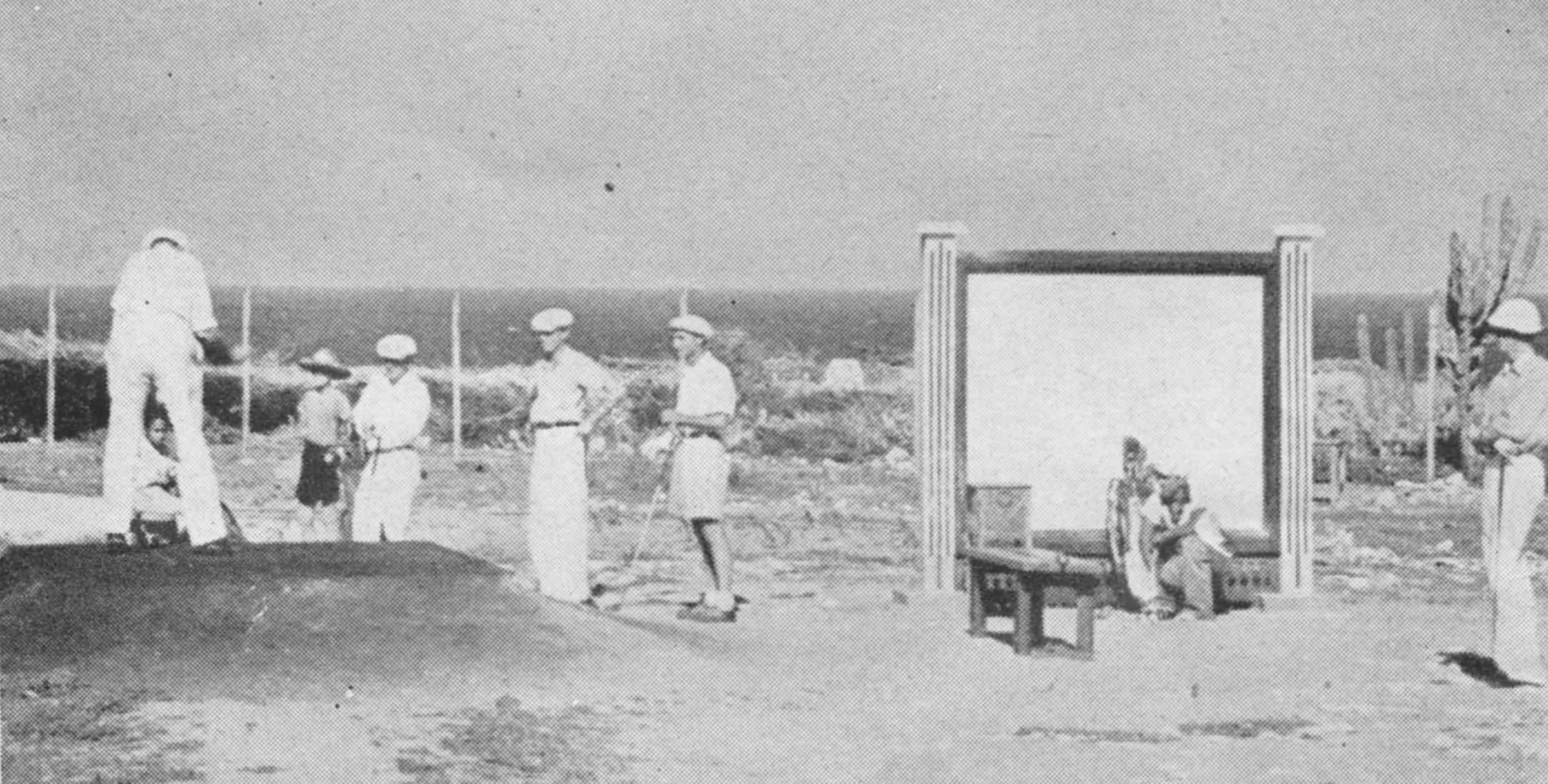 The following picture two pictures of the early Lago Golf Course are from Bob Schalgeter. The captions are self-explanatory.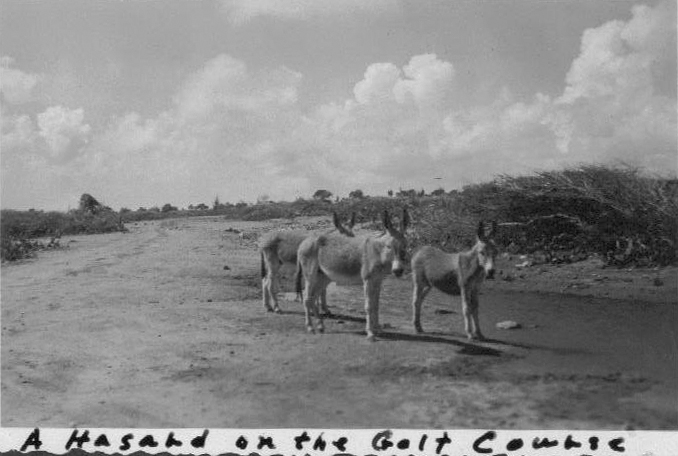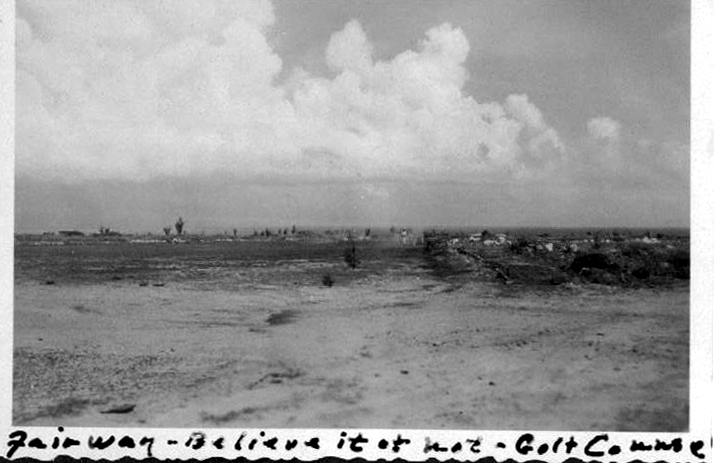 Fresh water from New York helped to improve the fairway, but not by much, as can be seen in the photograph below supplied by Karen Keefer-Johnson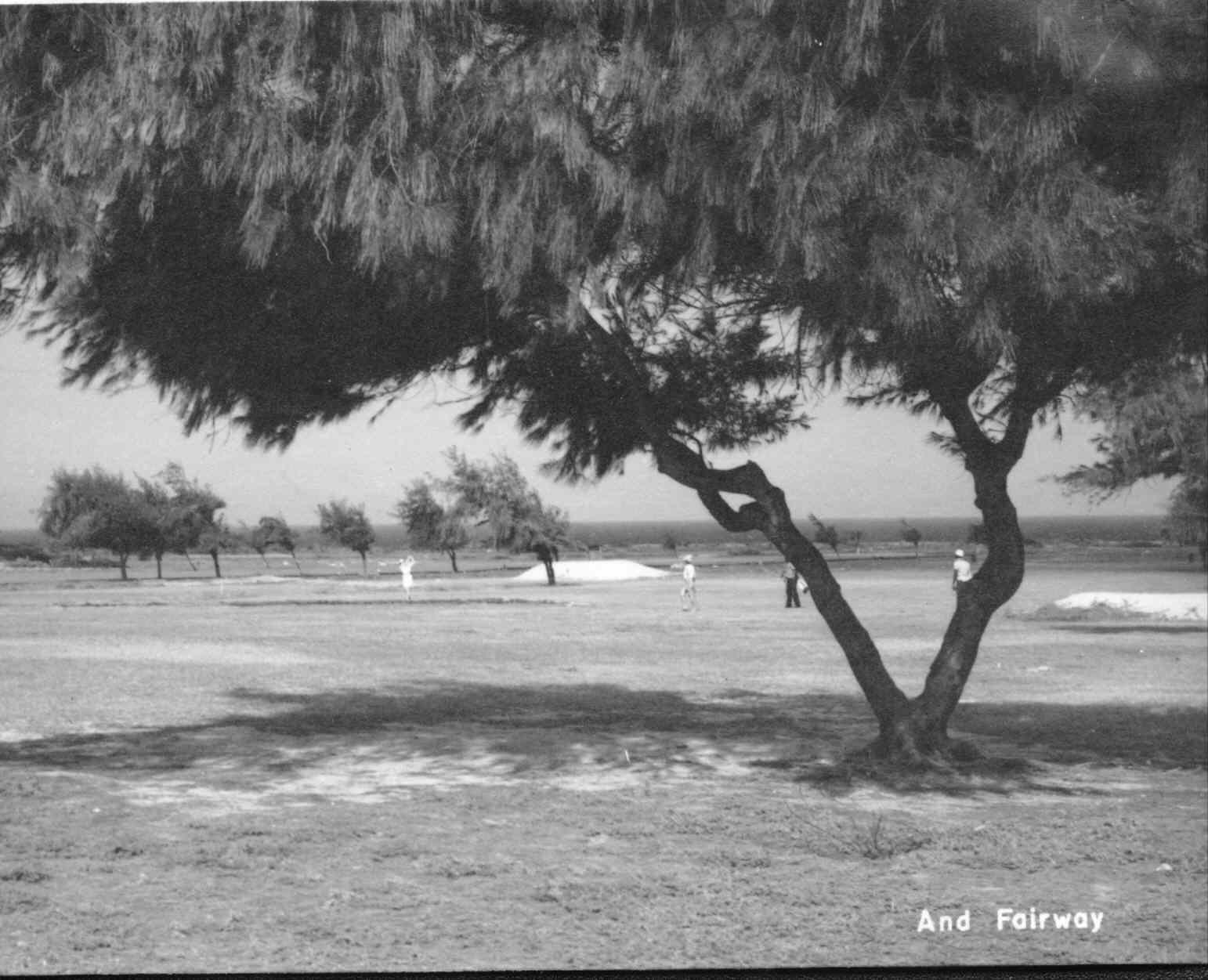 This is what the Golf Club House looked like in 1997