DR. REEVES DENTAL OFFICE
Dr. Reeves had his dental office in one of the houses on the 200 row, next to the elementary school. I do not have a photograph of the office. However his office is in the background of a class photo taken of Mrs. Spitzer's class in the elementary school yard. The dental office was next door to the school. He was in independent contractor, not a Lago employee as were the Doctors in the Lago Hospital. Dental care, unless it was needed because of an on the job accident, was not covered by Lago.
AGAIN, A GOOD EXAMPLE OF WHAT CAN BE FOUND IN THE BACKGROUNDS OF PHOTOS.

This is a card that Dr. Reeves sent out to new-born children, this one was sent to

Yvonne van der Putten-Brinkman's mother.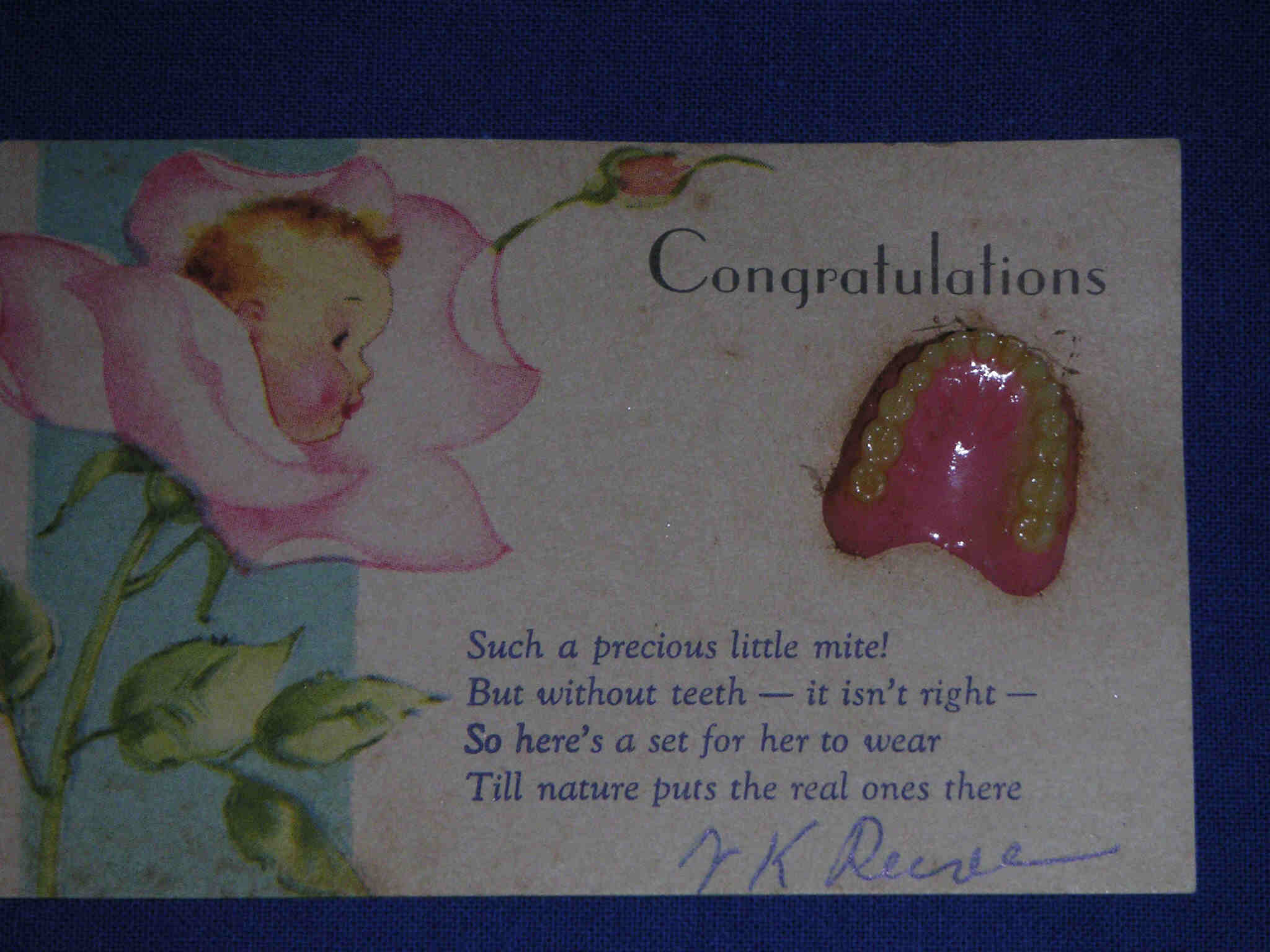 RETURN TO LAGO COLONY MAP