COLORADO POINT LIGHT HOUSE
PHOTO PROVIDED BY SUSANNE WIRTH (GRAVENDIJK).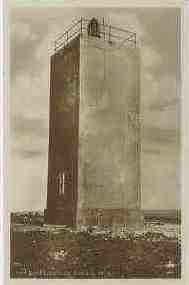 This photograph, provided by Susanne, show the lighthouse as it was in the 1950's. Can any one tell me when this structure was built and when it was demolished and replaced with the steel structure that is there now.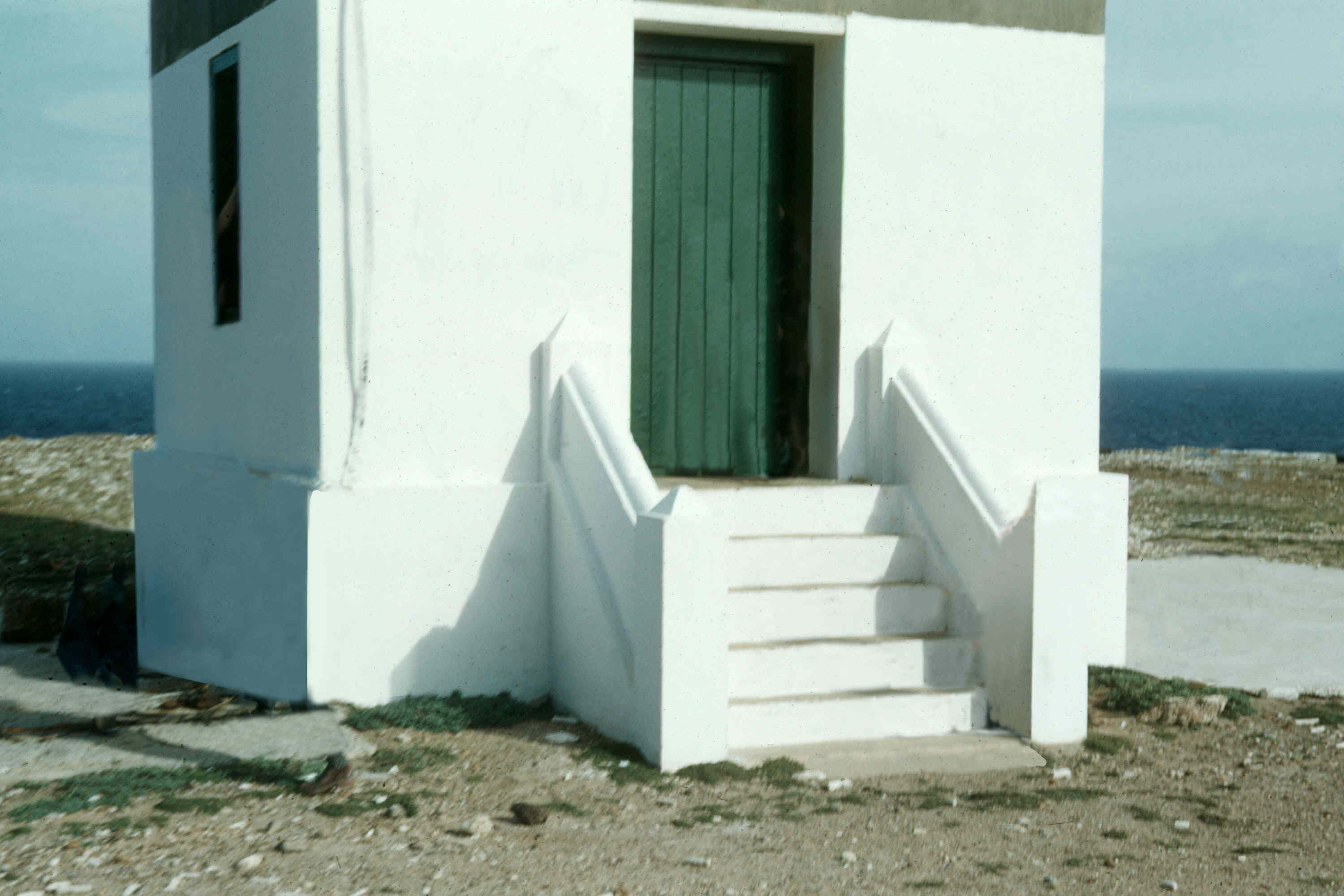 This is a photo of the base of that same lighthouse structure show above in black and white.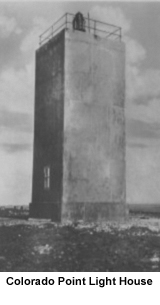 Yet another photo, above, this one by Stan Norcom, it may be the same as the first, cleaned up and the title added.
The photo below was in Les Seekins' scrapbook, the scrapbook was dated 1938 to 1940.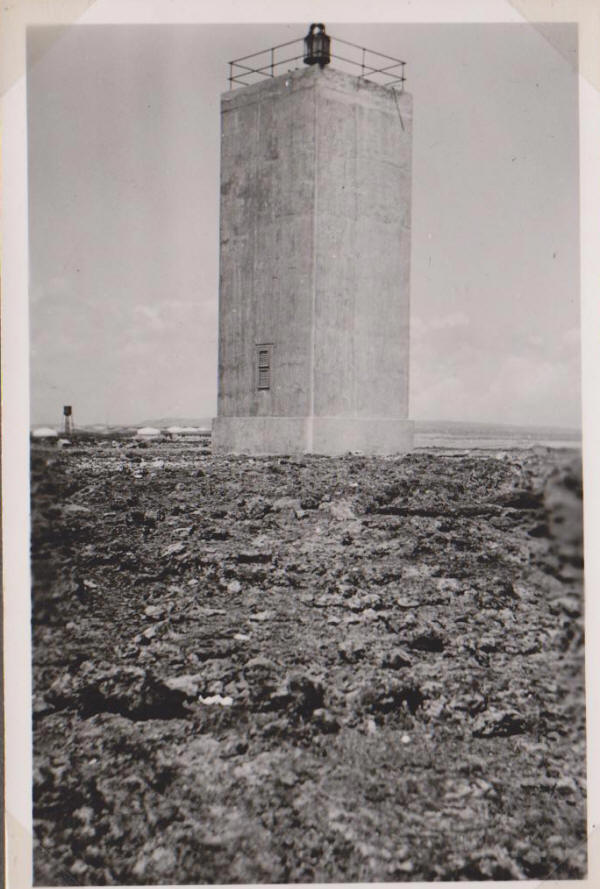 ---
This photo, supplied by Steve Fremgen is taken on top of Colorado Point looking west towards the refinery shows one of the gun emplacements used during World War II to defend Aruba.