THE STRIKE AT LAGO
This is an article from Time Magazine August 27, 1951 about the first strike at Lago Oil & Transport Co. Ltd. The photo is of the Main Gate into Lago from San Nicholas with local employees outside the gate. The foreign staff employees did not strike and kept the refinery operating with the help of many local employees who did not join in the strike. These local employees remained within the refinery during the strike, for their own safety.
CLICK ON ARTICLE TO GO TO LARGER COPY WHICH IS EASER TO READ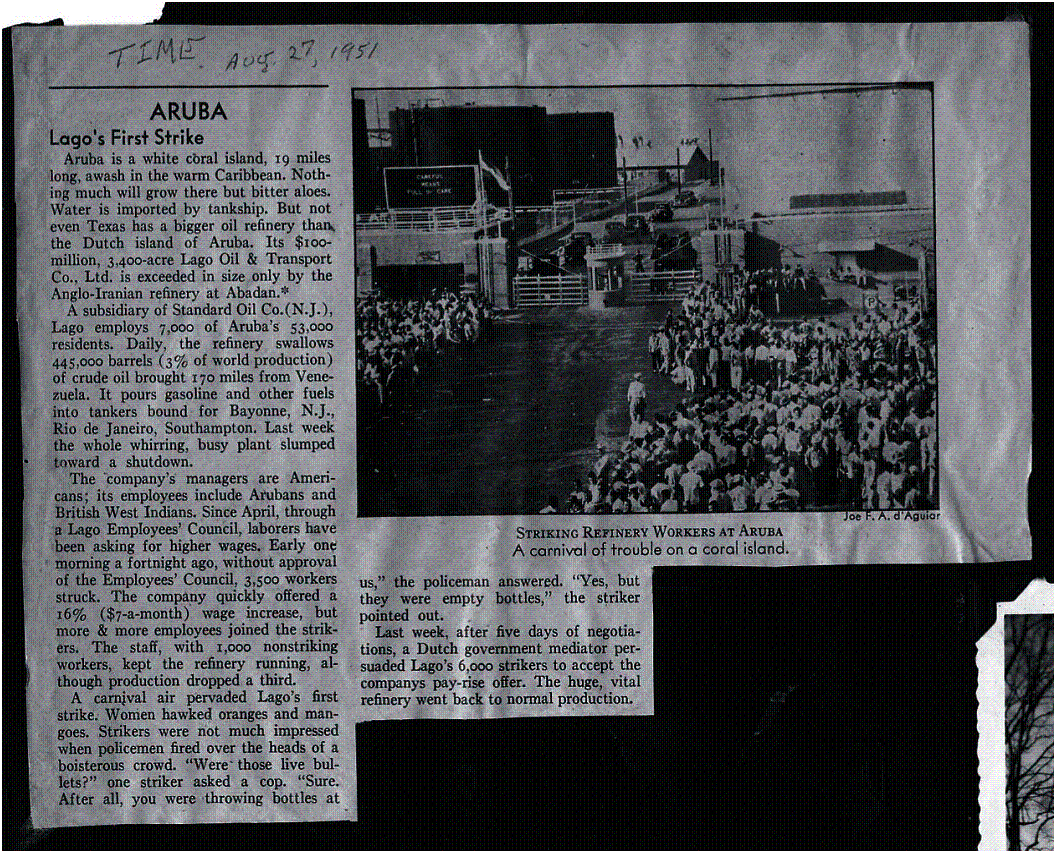 THE NEXT PHOTOGRAPH IS FROM JOE CARROLL SHOWING THE EMPLOYEES IN FRONT OF THE MAIN OFFICE BUILDING.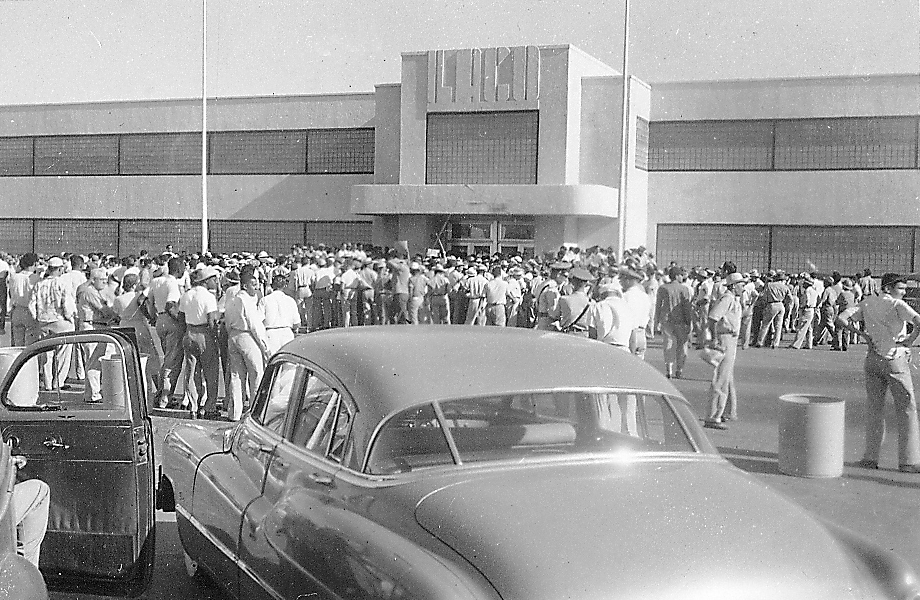 PHOTOGRAPH OF MEN OUT ON STRIKE. PHOTOS SENT BY DOLFI KOCK SUPPLIED BY LEOAN VROLIJK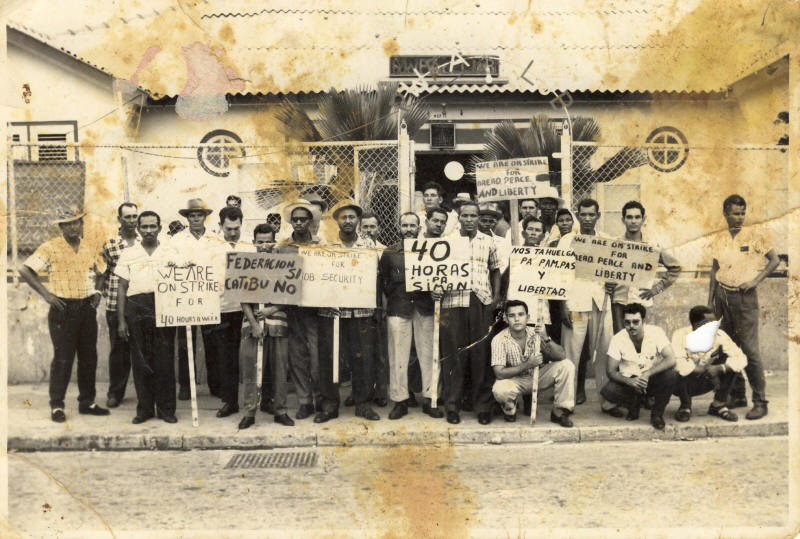 THIS IS A LETTER MR. SPITZER RECEIVED FROM MR. MINGUS AFTER THE STRIKE, I BELIEVE THAT EVERY EMPLOYEE THAT WORKED DURING THE STRIKE RECEIVED SUCH A LETTER.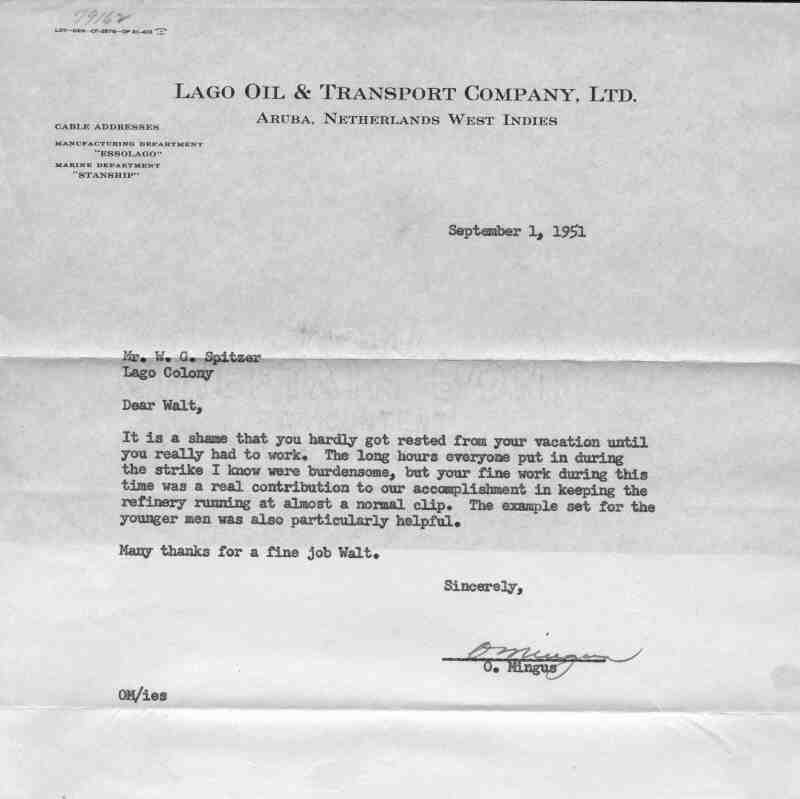 IT SEEMS THAT EVERYONE OF THE FOREIGN STAFF EMPLOYEES RECEIVED A LETTER FROM MR. MINGUS AFTER THE STRIKE. THIS IS THE LETTER MR. KEIBLER RECEIVED.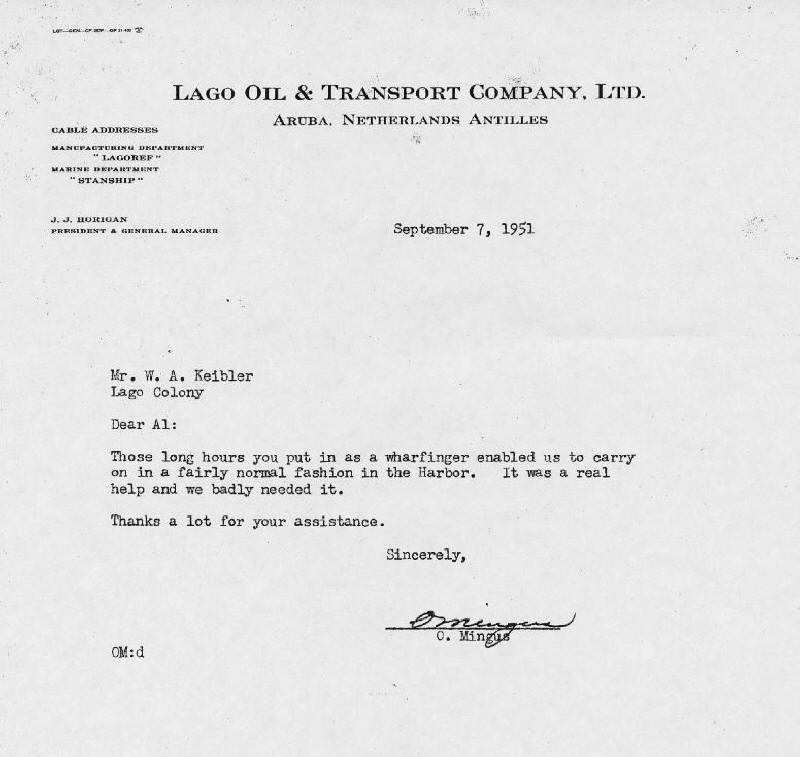 REFINERY DIRECTORY