Lago Spearfishing Society
SCROLL DOWN TO SEE SOME FISH STORIES; BACKED UP WITH PHOTOGRAPHS
CLICK ON FIRST PHOTO TO SEE SLIDE SHOW OF SPEARFISHING PHOTOS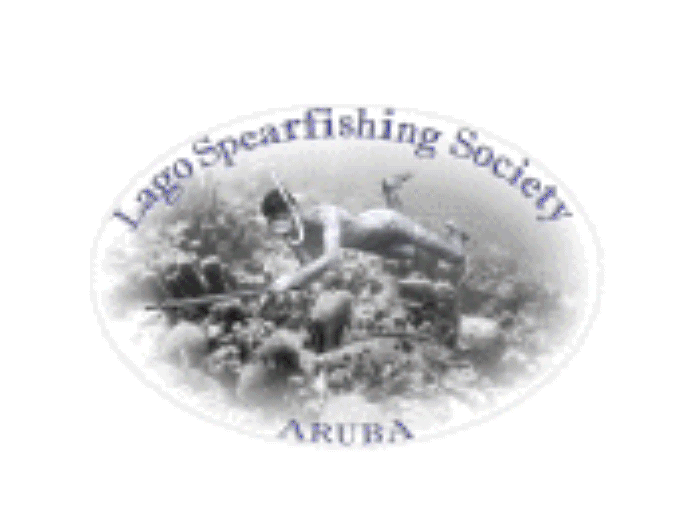 JOE VAN OCTROP AND HIS JEWFISH.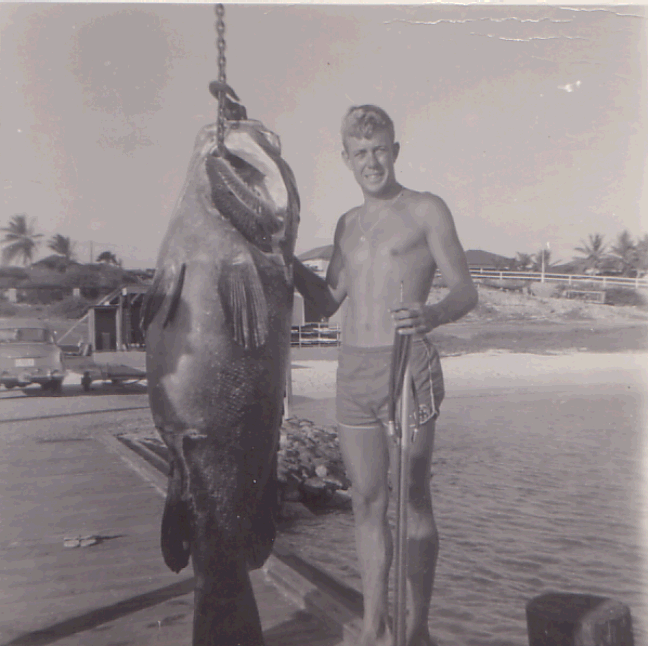 JOE VAN OCTROP AND HIS MORAY EEL, 6' 2"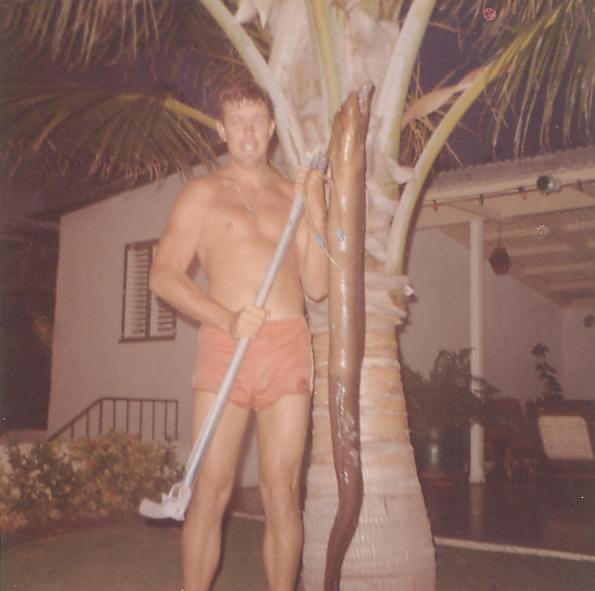 ANOTHER BIG JEWFISH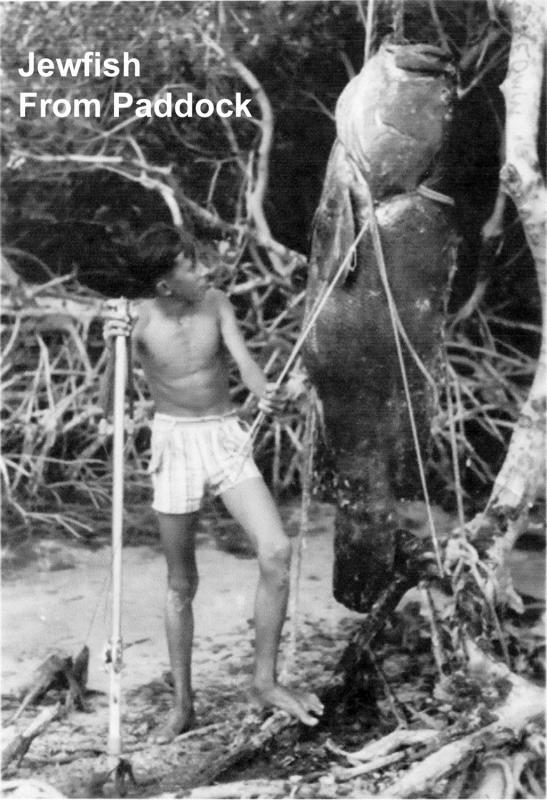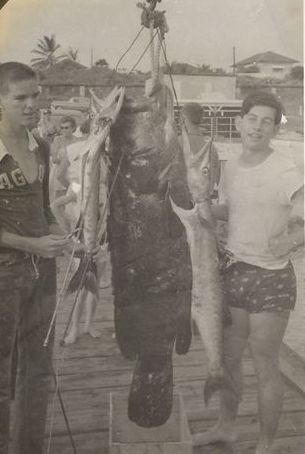 AND YET ANOTHER JEW FISH, THAT'S TRES DUNLAP & EDDIE GRUENBERG.
Photo supplied by: Ed Gruenberg
AL LEAK WITH HIS CUDA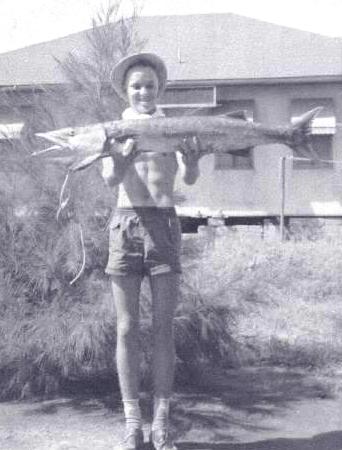 A 700 LBS SHARK CAUGHT BY THE GIRLS, POLLY MINGUS & CARLA MASSEY (LEFT TO RIGHT) AND THE BOYS, AL LEAK, JOHN BARBONUS & JACK HORRIGAN (LEFT TO RIGHT). THEY WERE FISHING AT BOCA MAHOS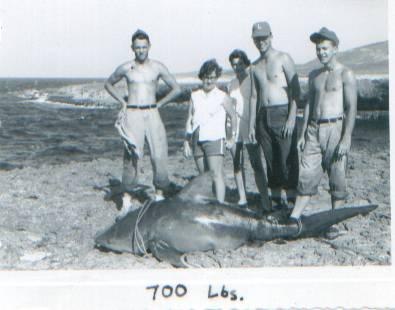 EVEN IN THE EARLY DAYS PEOPLE CAUGHT BIG FISH, THIS IS A PHOTO FROM BILL MOYER'S SCRAPBOOK TAKEN AROUND 1930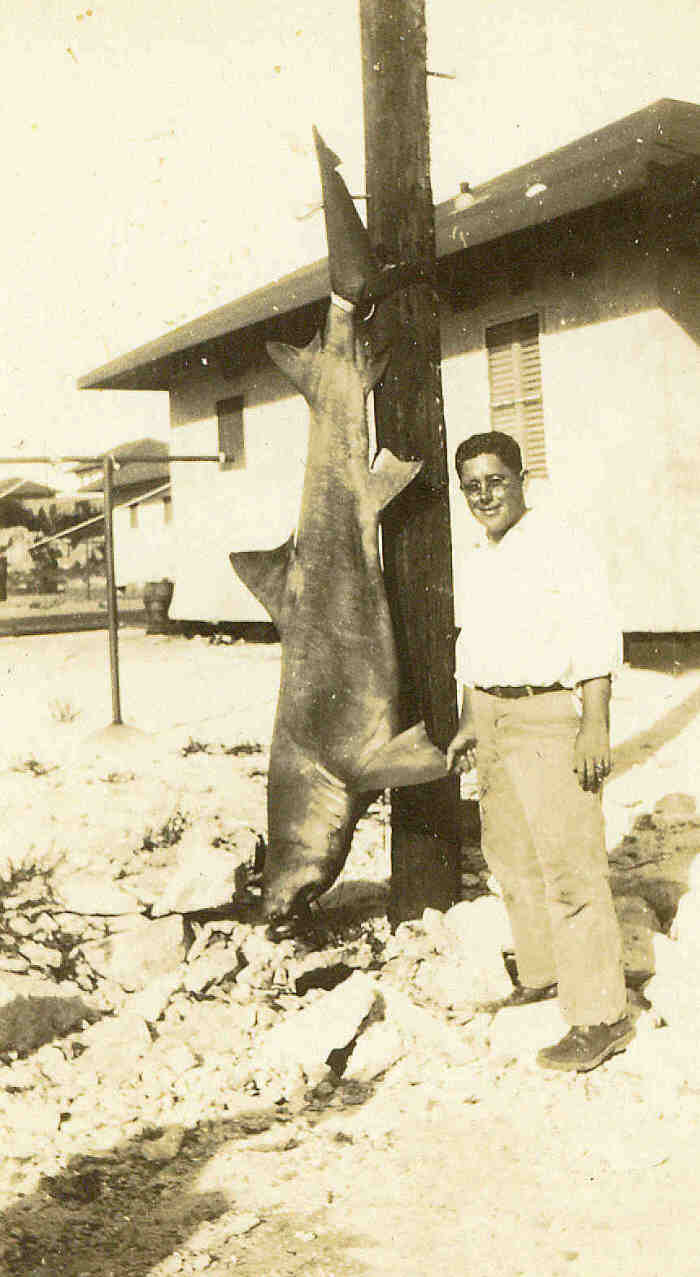 SPEARFISHERMEN, JERRY SMIT, TOM KESTER AND ART SPITZER WITH THEIR SCUBA GEAR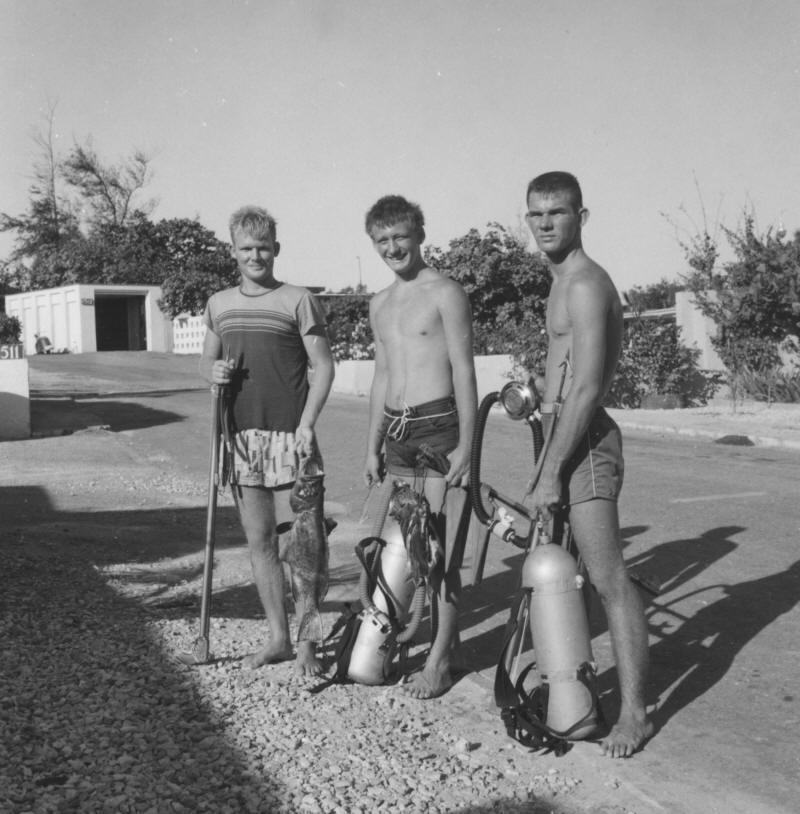 AN ARTICLE FROM THE ARUBA ESSO NEWS ABOUT THE FINDING OF THE OLD CANNONS BY TOMMY TUCKER. THIS WAS SUBMITTED BY GEORGE "RUSTY" ROYER.
CLICK ON ANY PAGE OF THE CANNON ARTICLE TO GO TO A LARGER COPY, SO YOU CAN READ IT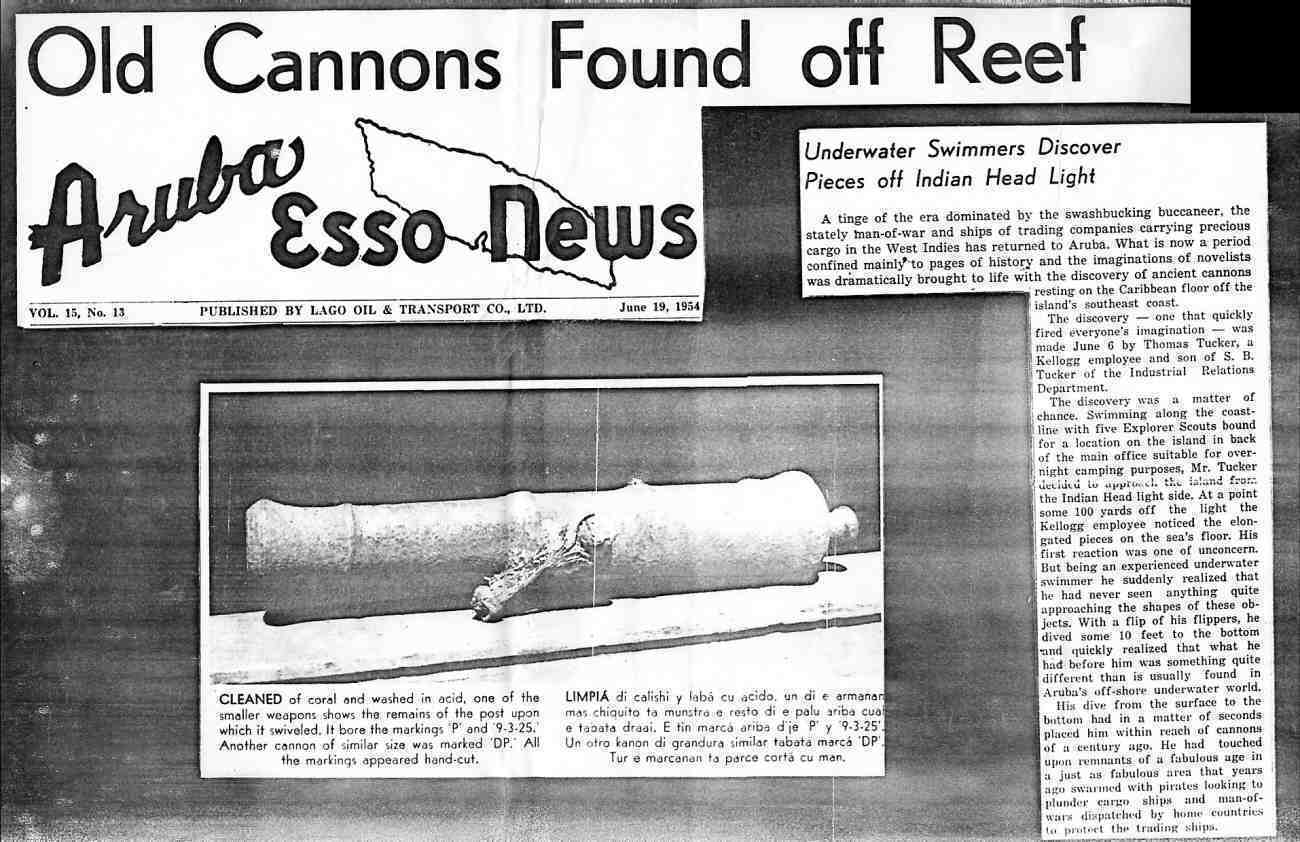 CONTINUATION OF ARTICLE ABOUT THE FINDING OF THE CANNONS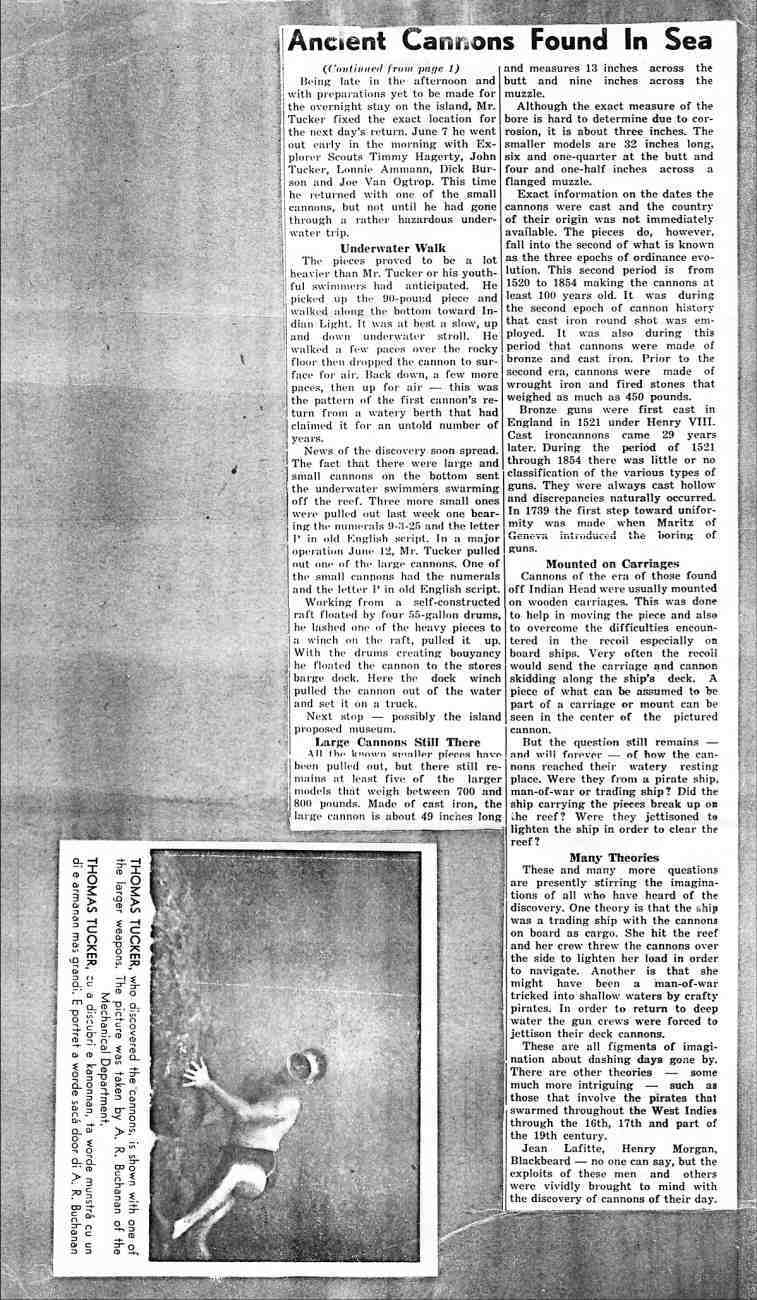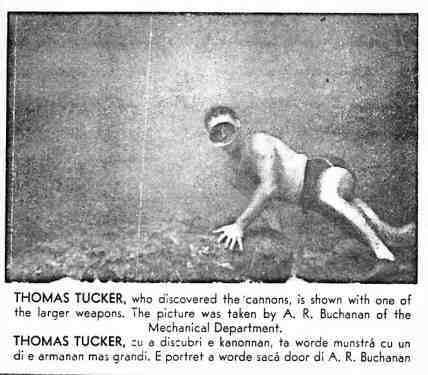 CLICK ON THIS LINE TO SEE OTHER CANNONS FOUND AT THE SAME LOCATION.
Another picture of the old cannons that were found just outside the big lagoon. This photograph was taken next to the Burson's house in the 300 row.
Photos was submitted by: Joe Carroll.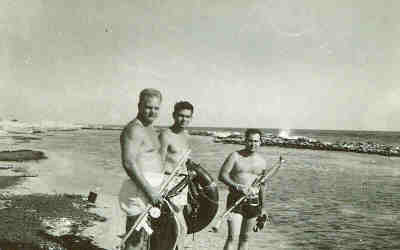 Taken in the late 1940's when we were just getting serious about spear fishing. The big man, left, is Paul Hermenson, Joe Carroll than a Jr. in High School and Lyle Redfoot. Joe says: "We would typically go in above the dog graves yard and get out at the Esso Club. Usually took about four hours. However, we were pikers compared to the ones that came after us, (Tres Dunlap and his buddies).
Photo submitted by: Joe Carroll.