THE PICNIC GROUNDS
The Picnic Grounds, which was just east of the Little Lagoon, Baby Beach, was a paved area with covered shelter, tables and benches as well as B-B-Q fireplaces. There was fresh water from a tap, but no real bathrooms, instead there were wooden "outhouses". The large shed was fitted with lights under the shed, so it could be use at night. There were a lot of table and benches for large picnics, such as the 4th of July, when the entire Colony seems to attend the picnic and the Community Band played. On the evening of the 4th there were fireworks set off from a barge that had been pulled into the Big Lagoon for that purpose and as I kid I thought the show was wonderful.
The Picnic Ground could also be used for private parties or club parties and sometimes people had private picnics or there were birthday parties.
On week ends, after the movies, the "kids" would drive to the Picnic Grounds and sit on the benches and swap stories and many of the boys drank, Heinekens or Run & Coke seems to be the beverage of choice.
The photographs below, supplied by Bob Pearson, are of a picnic, probably 4th of July. The benches and tables as well as the large shed can clearly be seen, as well as the Heinekens beer bottles.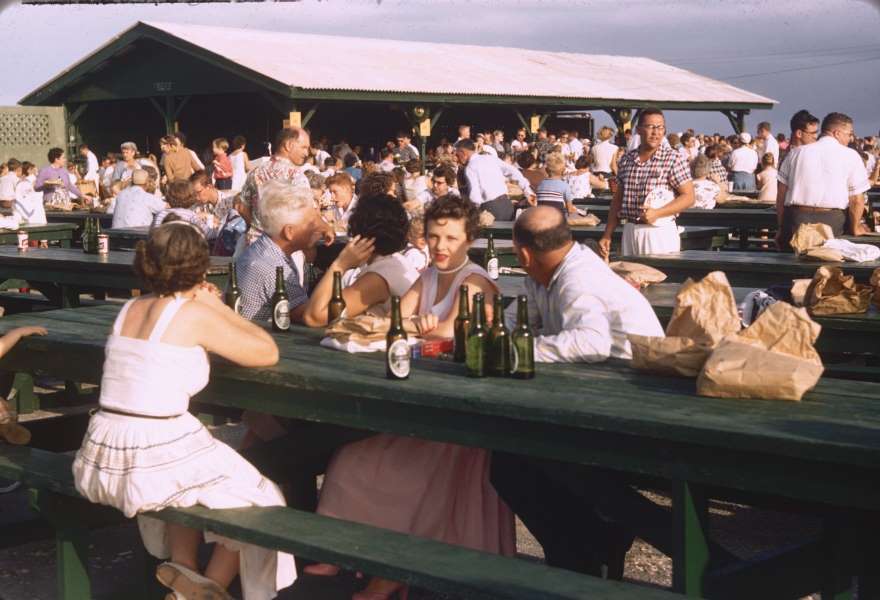 This is a view of the Community Band playing at the 4th of July picnic at the Picnic Grounds. The Band is under the covered shed. If you look up on the coral cliff in the back of the photograph you can see the MagaCora brackish water wells that supplied the Colony with brackish water.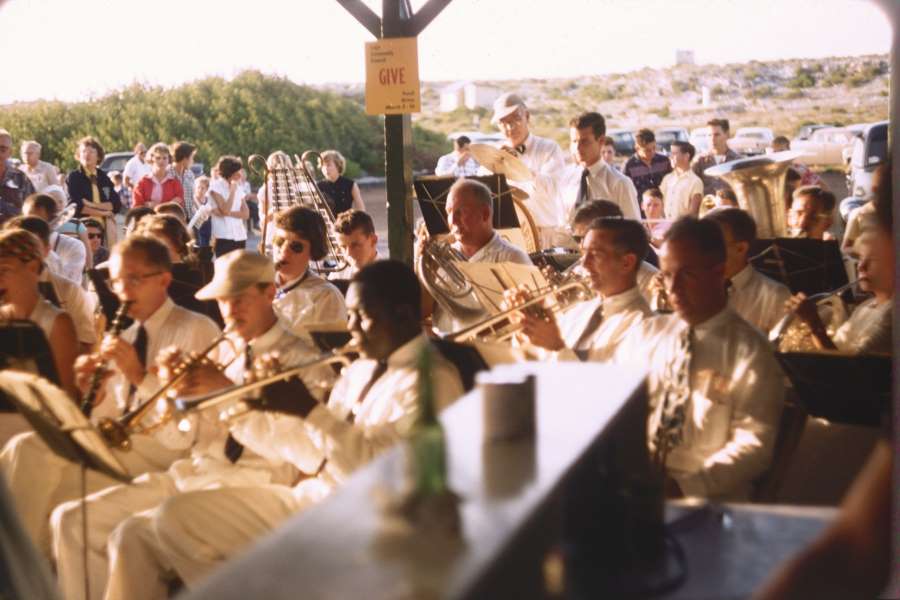 And another July 4 picnic. Photo by Les Clute.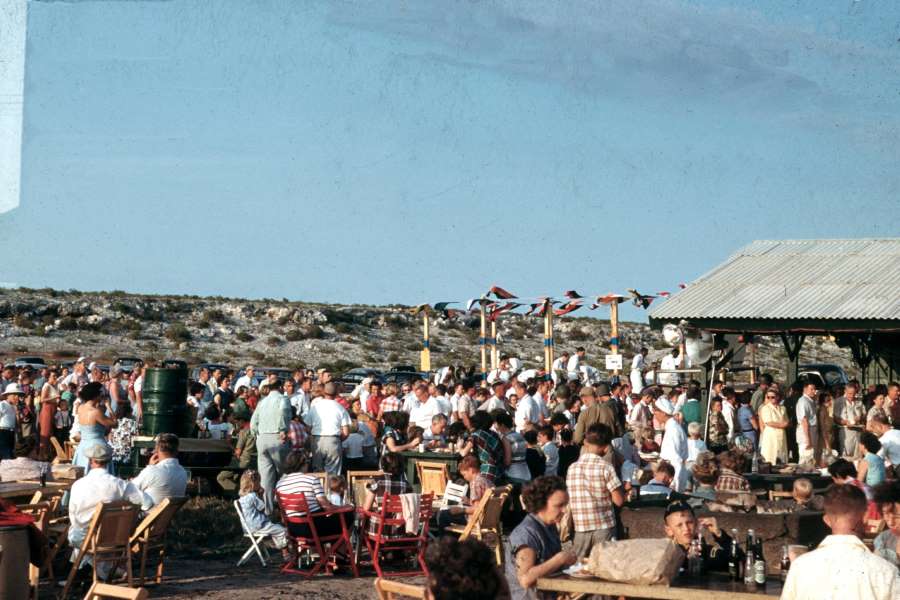 Below an invatation to the Community Council Barbecue'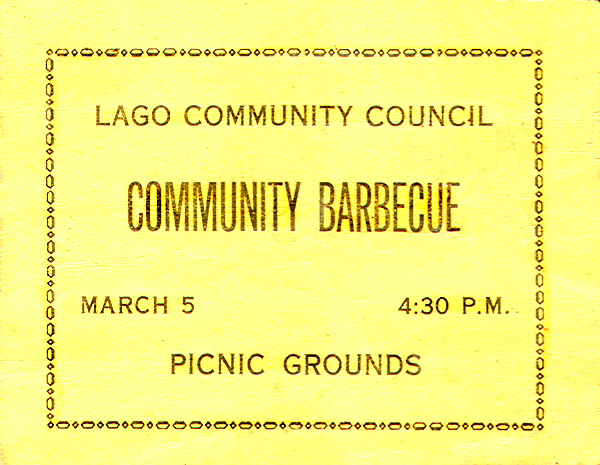 Photo below is from Vic Lopez showing the Picnic Grounds building without any people.