OLD PHOTOS OF THE LAGO REFINERY
Some of these old photos of the Lago Refinery were found on Babs Ammann's web site that was developed by her late husband, David Wood. http://w3.trib.com/~dwood/photogallery.html
This photo shows the main gate to Lago from San Nicholas.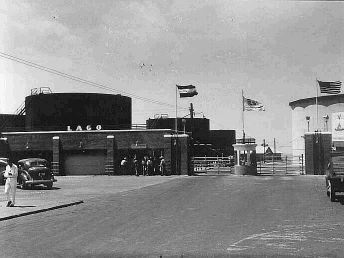 This is a photo, sent in by Susanne, of the same main gate to the refinery from San Nicholas but at a much earlier time.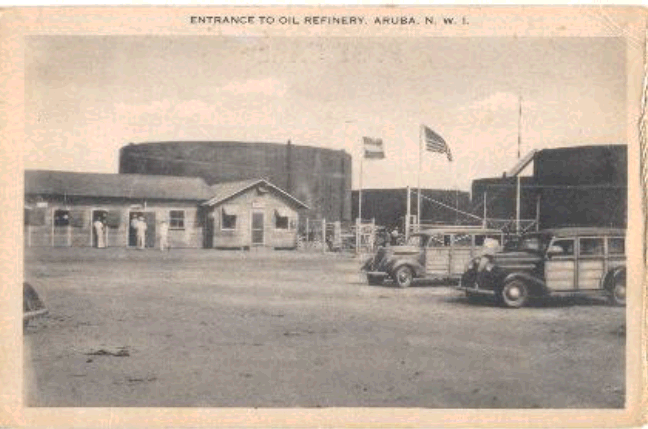 The next photo is of the vacuum distillation still know as the "Pitch Still".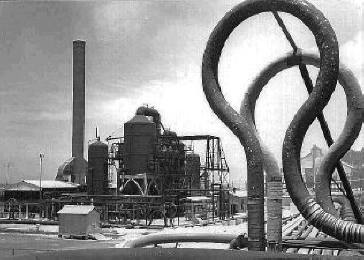 Another view of the "Pitch Still".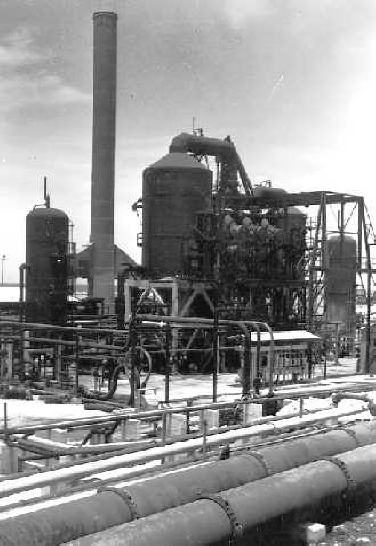 This photo is of some of the first units built at Lago refinery, they are stills to process the crude.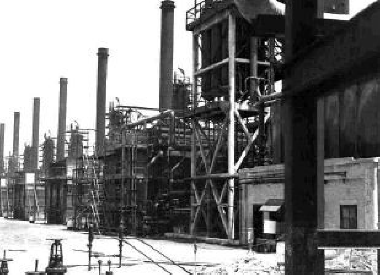 Spheroid Storage tanks to store Avgas under pressure. These tanks were very high tech at the time.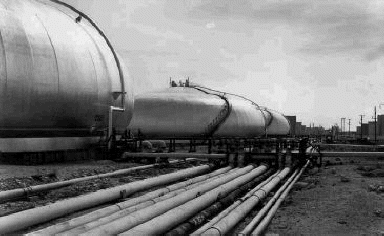 RETURN TO LAGO REFINERY DIRECTORY