PAUL & KAMMA JENSEN'S SCRAPBOOK
I thought these photos were lost in one of the many moves we have made over the years, but while visiting my daughter Lise in Fort Worth last week, I found she had the scrapbook, so I scanned a few of the photos for the web site. These photos were taken around 1936/38. It is interesting to look at the background and see what the T-Dock and the Yacht Club looked like back then.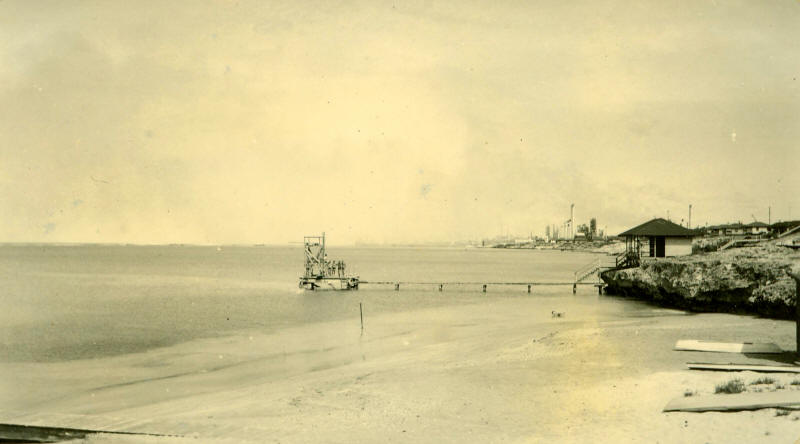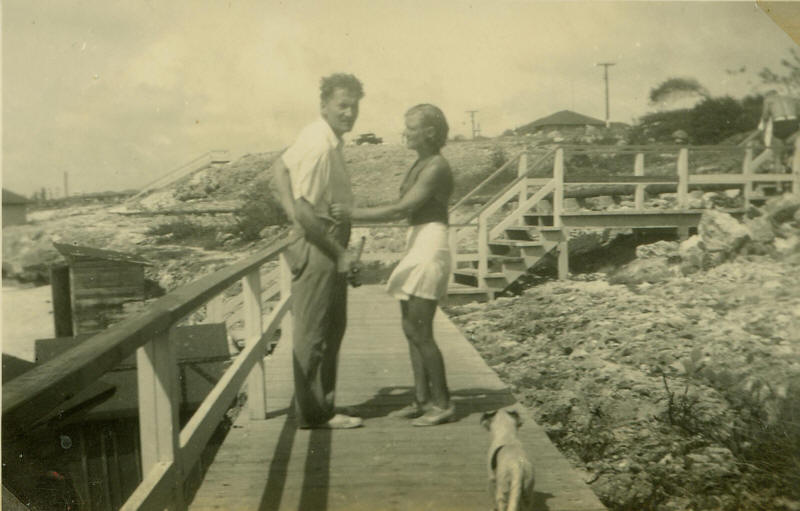 Paul & Kamma Jensen on walkway before the roof and seat was built.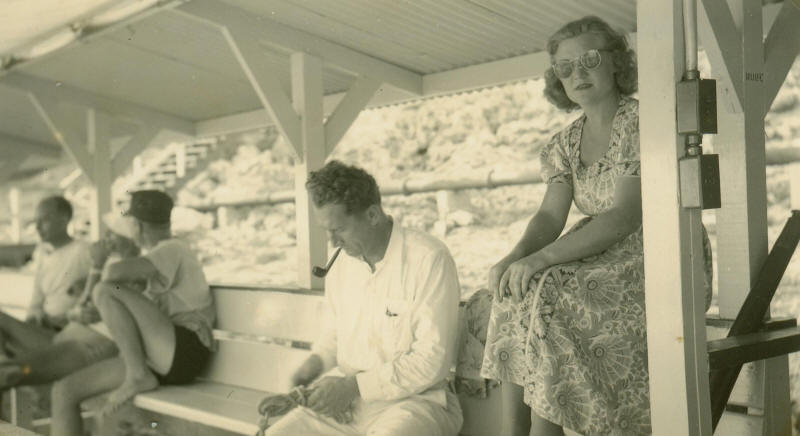 Paul on seat and Kamma on back of seat after the roof and seat was installed.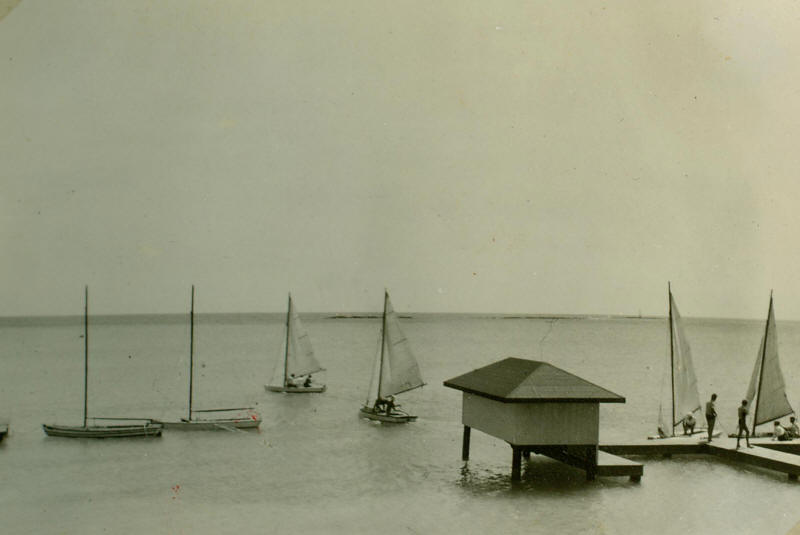 Snipes leaving the T-Dock to begin a race.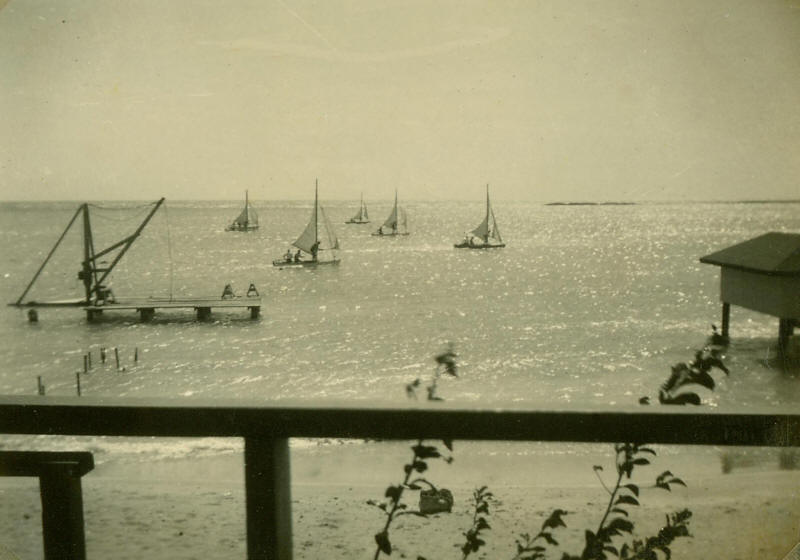 Snipe race getting started.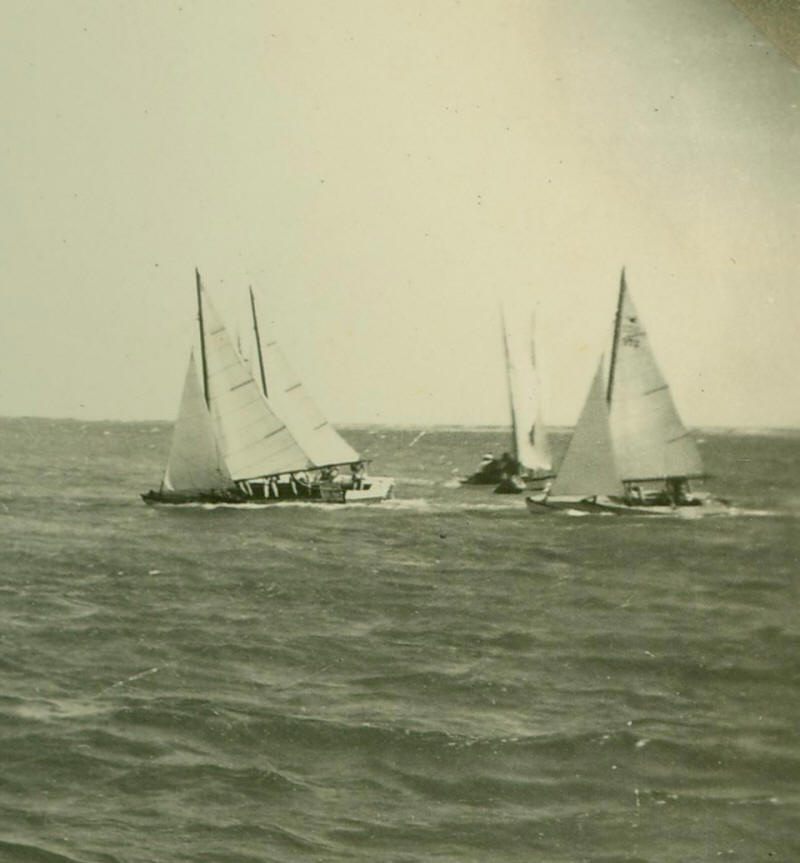 Snipes racing.
Snipes racing.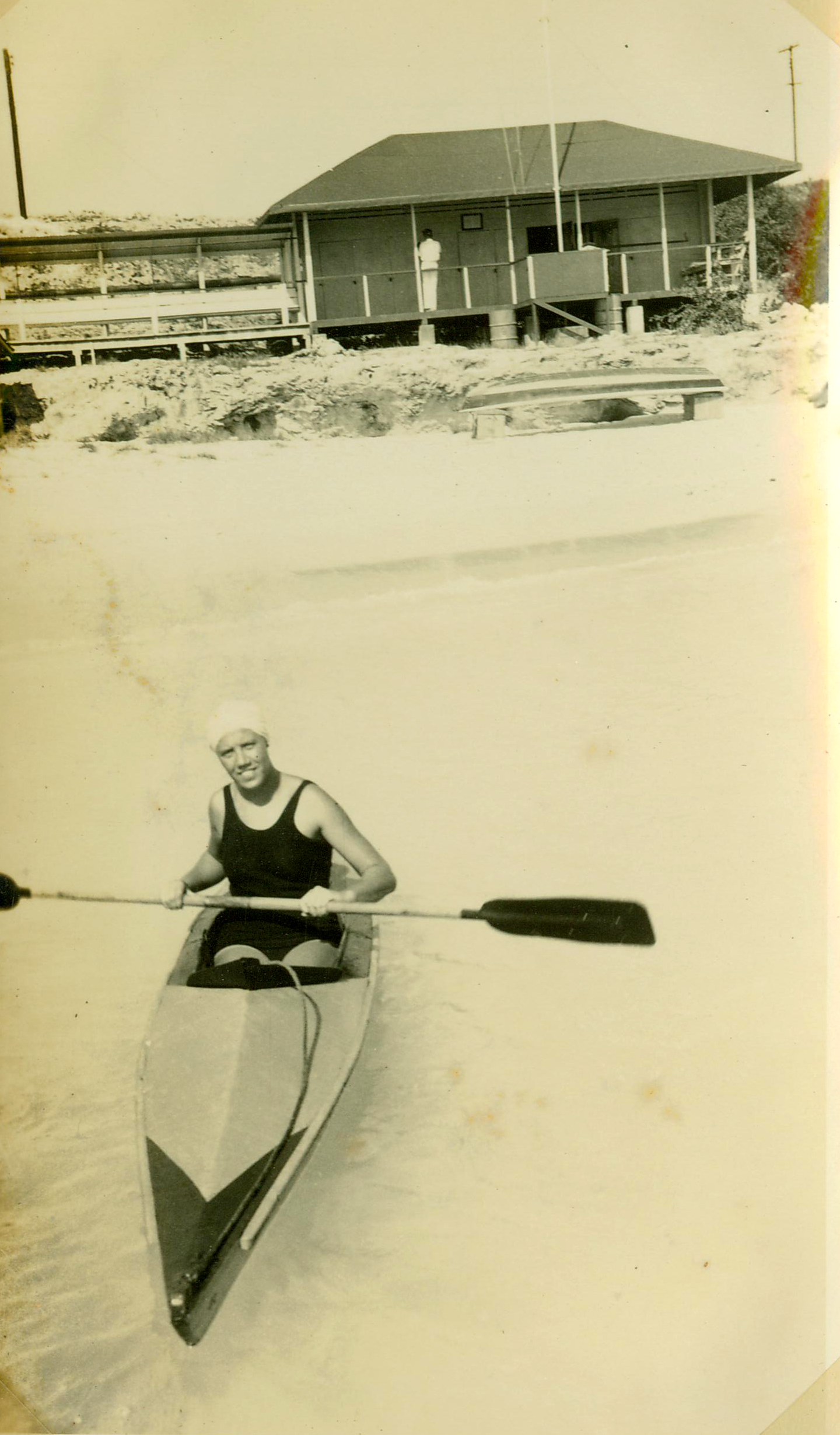 KAYAK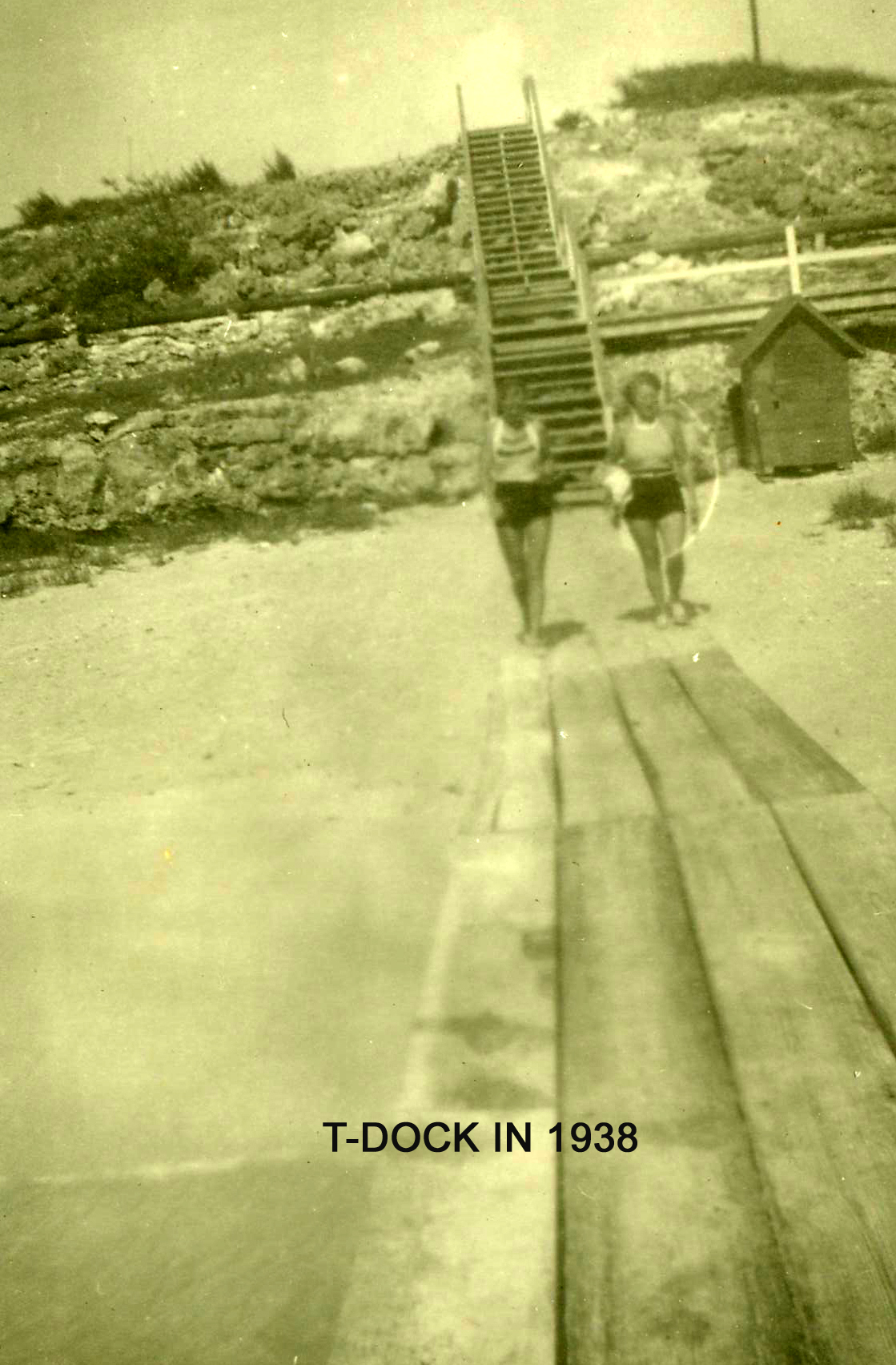 T-DOCK IN 1938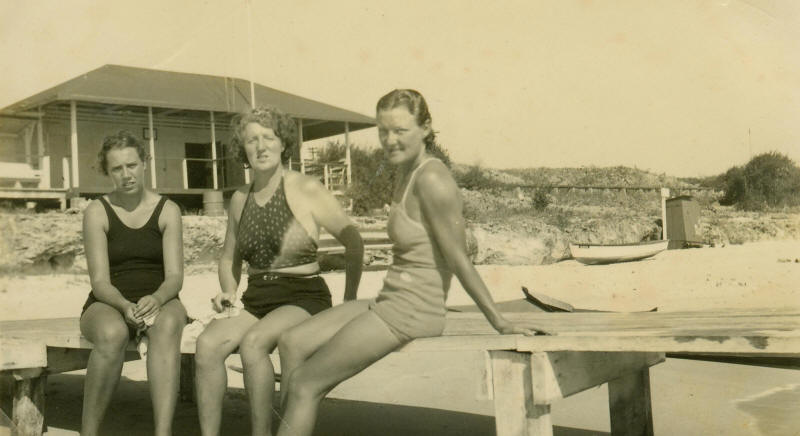 Bathing beauties, from left to right, Unknown, Lise Russell and Kamma Jensen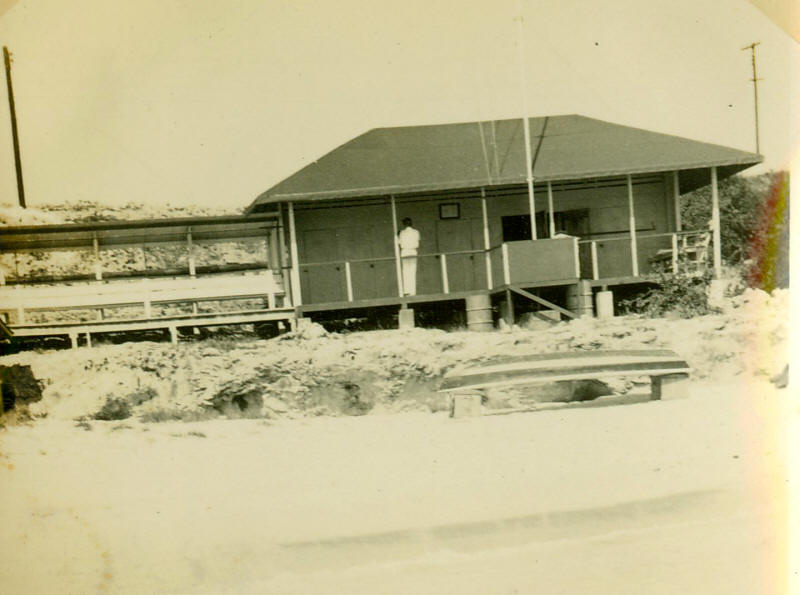 The Yacht Club above the T-Dock.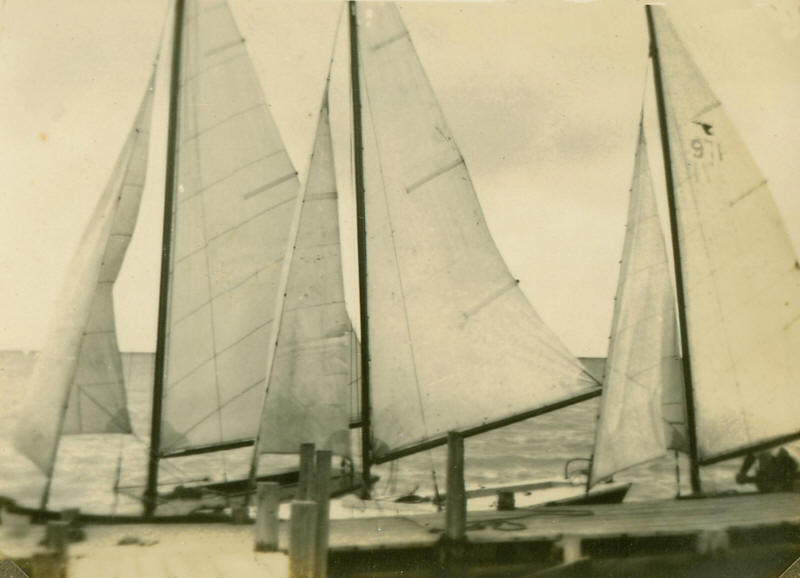 Snipes tied up at the dock.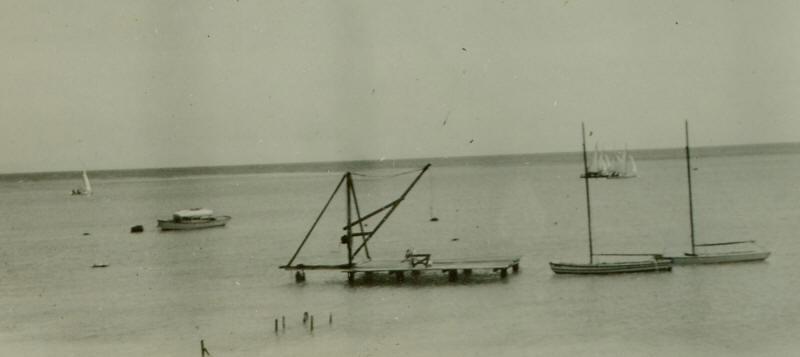 EARLY PHOTO OF WHAT LATER BECAME THE T-DOCK
CLICK HERE TO SEE MORE OF PAUL AND KAMMA'S SCRAPBOOK