PAN-AMERICAN PETROLEUM
THE FIRST PICTURES WERE SUPPLIED BY BILL MOYER THEY SHOW THE TANK FARM AND PIER.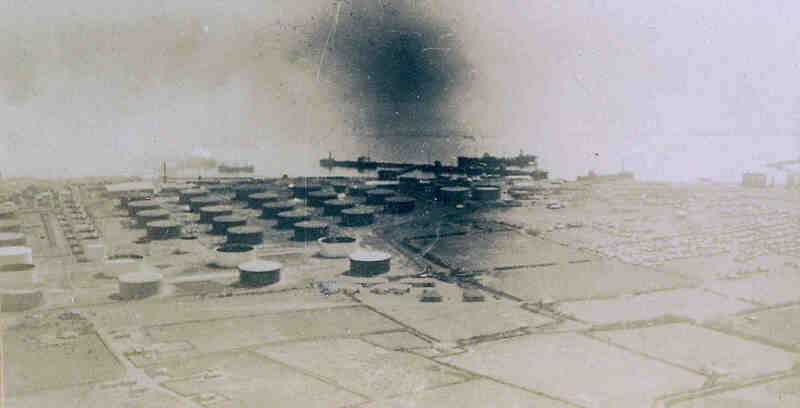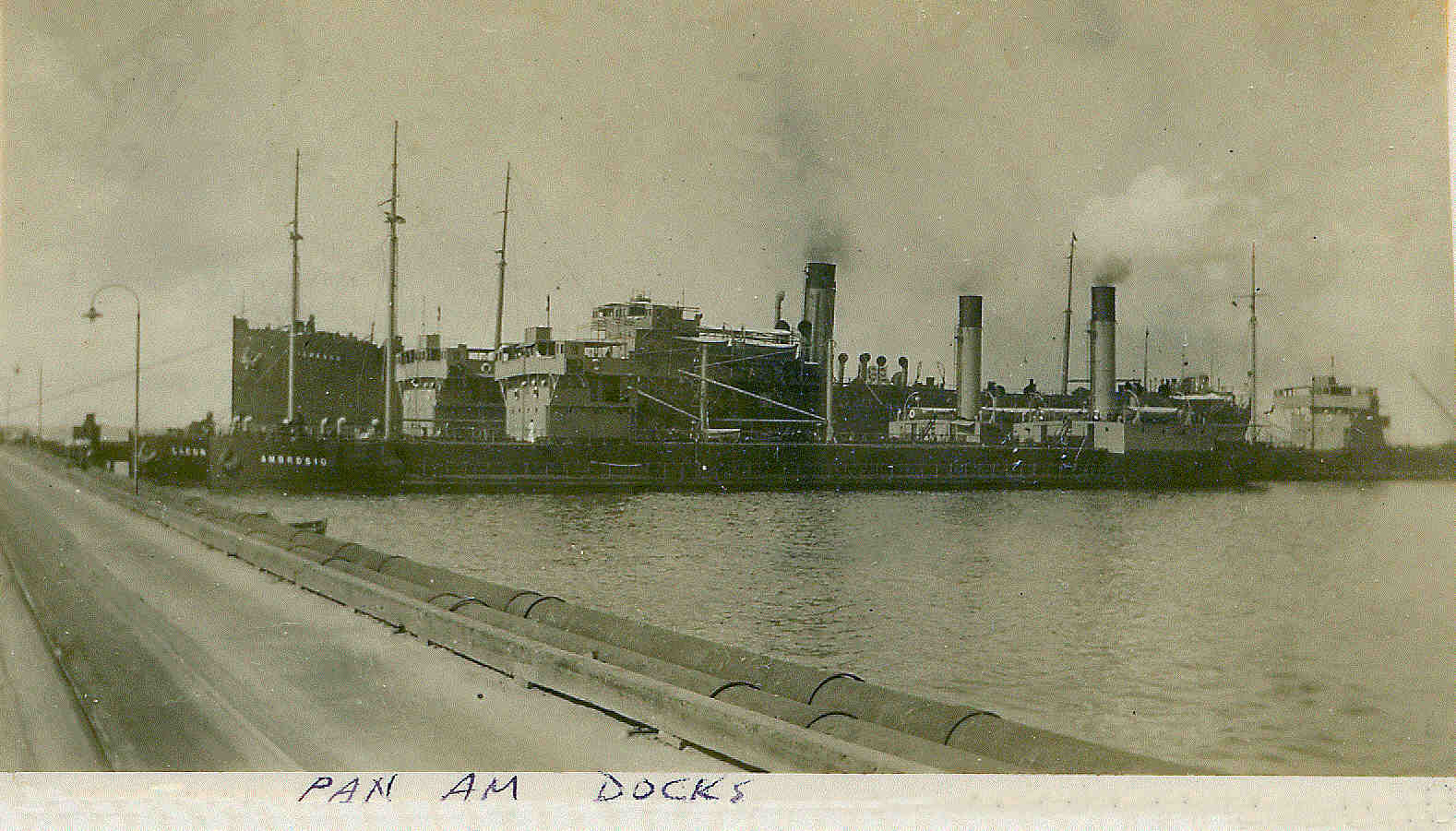 According to Auke Visser who has a wonderful web site on Tankers (See other Links) the Lake Tanker nearest to the camera is the "Ambrosio" built in 1926 and the second Lake Tanker he thinks is the "Lagunilla" built in 1927. Both these ships were owned by Lago Shipping Ltd.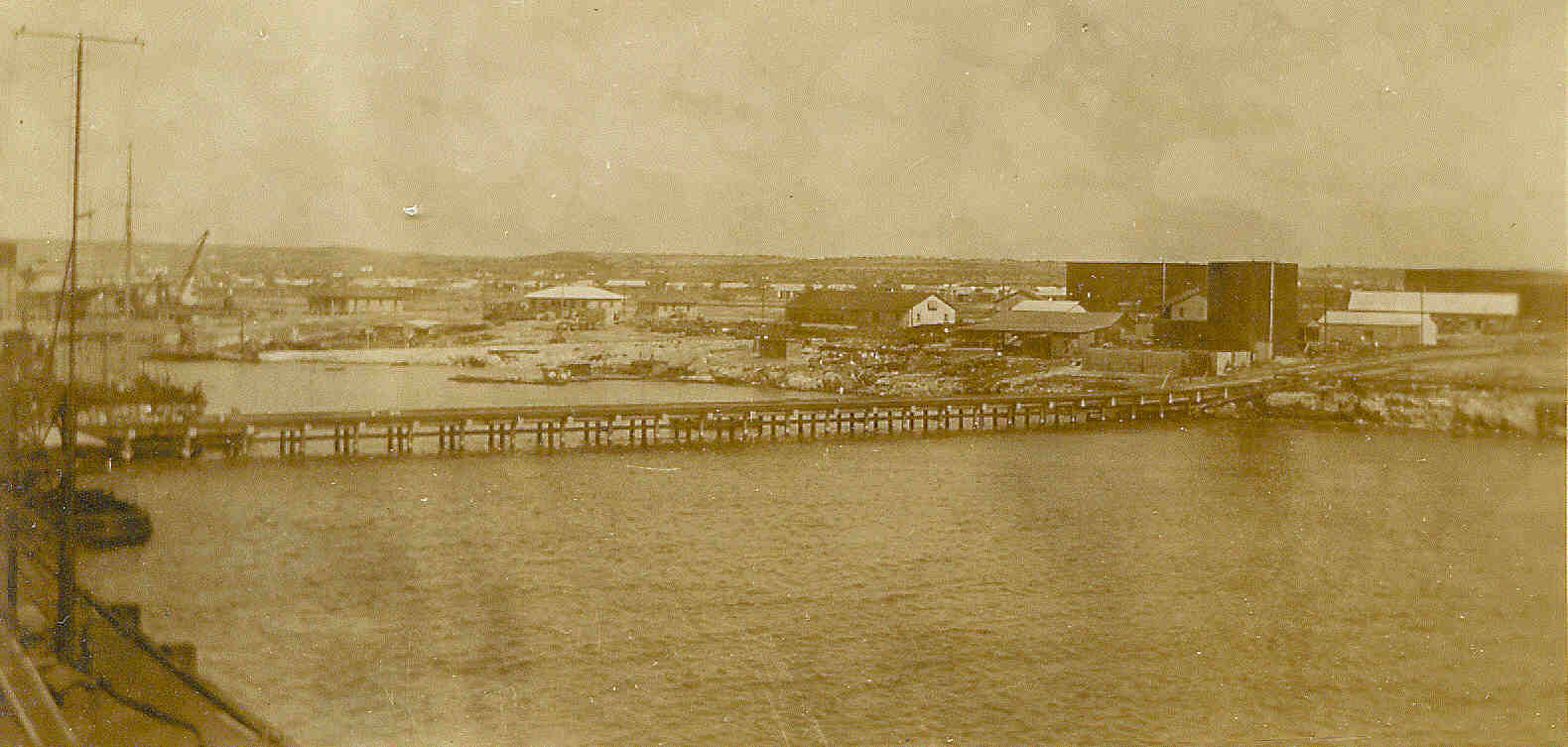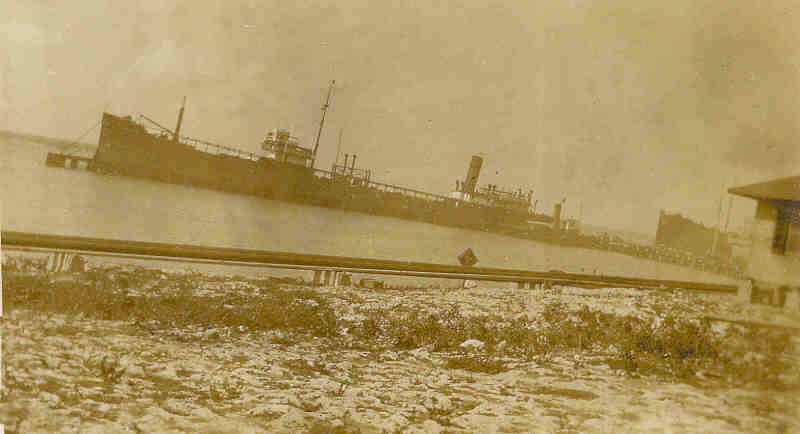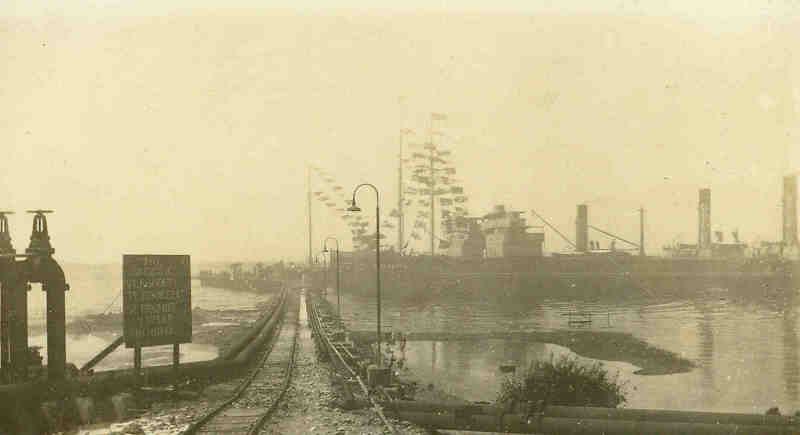 WONDERING WHAT THE SIGH SAYS?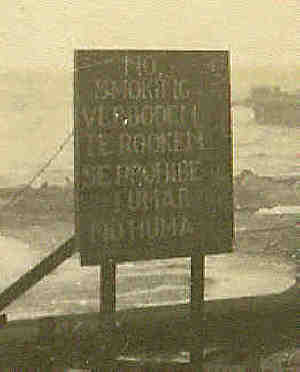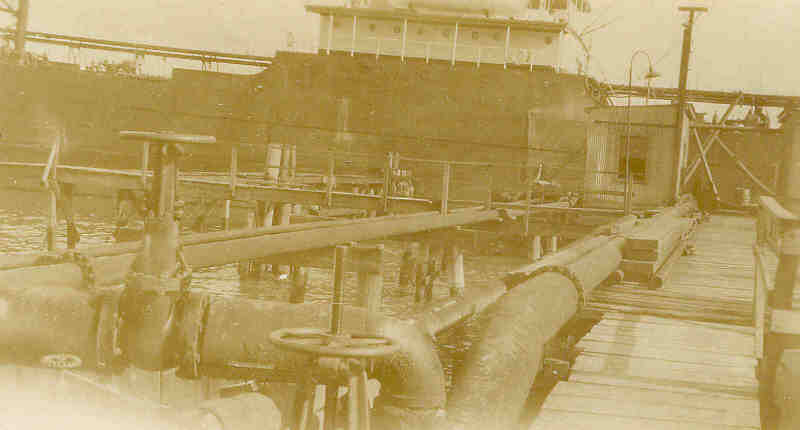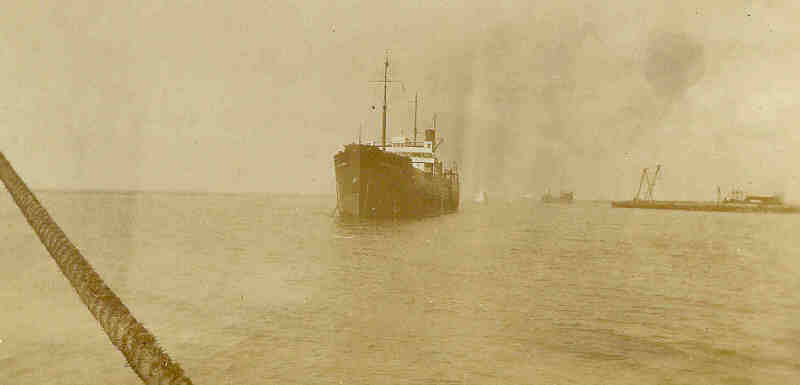 THE FOLLOWING PHOTO WAS SUPPLIED BY STAN NORCOM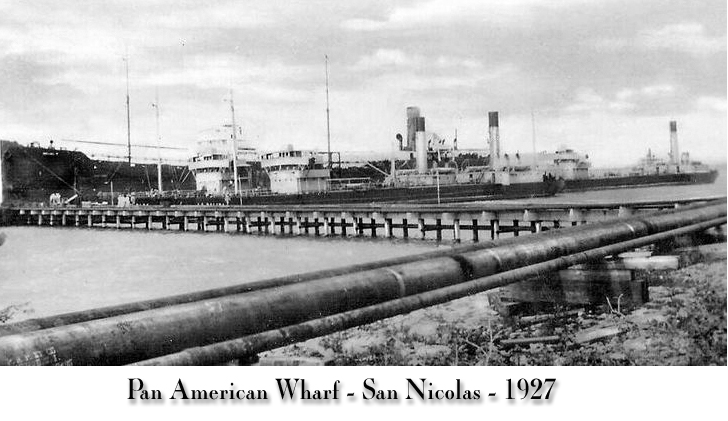 COMPARE THE PHOTO ABOVE WITH THE SECOND ONE SUPPLIED BY BILL MOYER, LOOKS LIKE SAME SHIPS, DIFFERENT ANGLE.
HOWEVER, ON CLOSER INSPECTION AND THANKS TO THE KEEN EYE OF AUKE VISSER, THEY ARE NOT THE SAME LAKE TANKERS, IN THE PHOTO ABOVE THE TANKER NEAREST THE CAMERA IS THE "La Salina" BUILT IN 1927.
THE FOLLOWING PHOTOS ARE OF THE LAGO REFINERY IN THE EARLY 1930's, ALSO SUPPLIED BY BILL MOYER.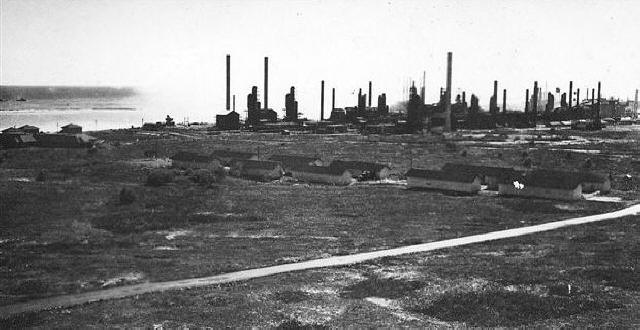 THIS PHOTO OF THE EARLY REFINERY WITH THE "SHEEPSHEDS" IN THE FOREGROUND CAME FROM DON ROSBOROUGH.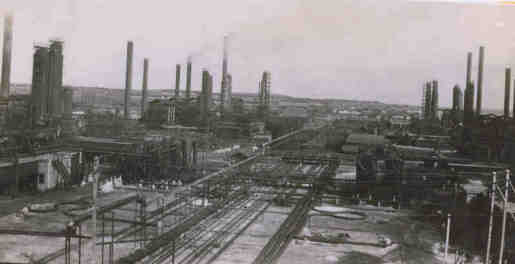 THIS IS ONE OF BILL MOYER'S PHOTOS OF THE EARLY REFINERY.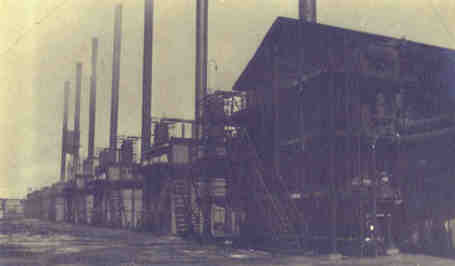 THIS IS ALSO ONE OF BILL MOYER'S PHOTOS.
THESE ARE THE EARLY STILLS, THE ONES MR. MINGUS WORKED ON THE DESIGN WHILE WITH THE KELLOGG CO. BEFORE COMING TO ARUBA.
NOW MORE PHOTOS OF THE PIER - WITH A WHALING SHIP.
THE PHOTOS BELOW ARE OF THE SAME PAN-AM PETROLEUM DOCK. THE SHIP IN THE BACKGROUND IN THE FIRST PHOTO IS THE NORWEGIAN WHALER, SIR JAMES CLARK ROSS, SHE WAS BUILT IN 1930 AND STOPPED IN ARUBA FOR FUEL ON HER MAIDEN VOYAGE. LOOK AT THE SIZE OF THE WHALER NEXT TO A LAKE TANKER.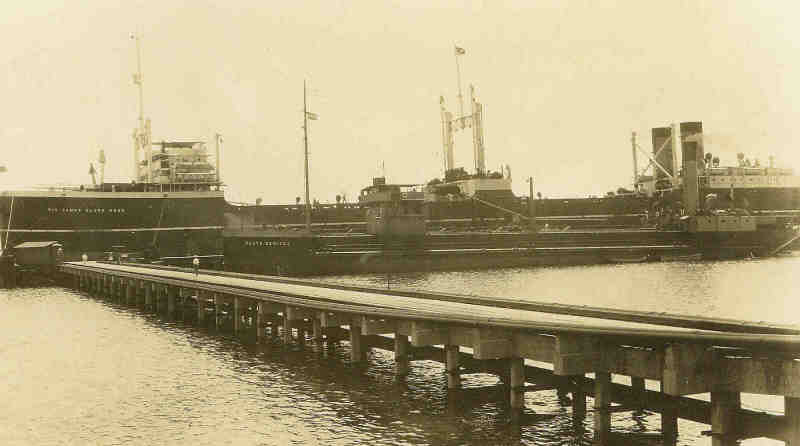 AGAIN, THANKS TO AUKE VISSER, THE LAKE TANKER IN THE PHOTO ABOVE, IN FRONT OF THE WHALING SHIP, HAS BEEN IDENTIFIED AS THE "Punta Benitez", BUILT IN 1928.
NEXT IS A CLOSE UP OF THE BOW OF THE WHALER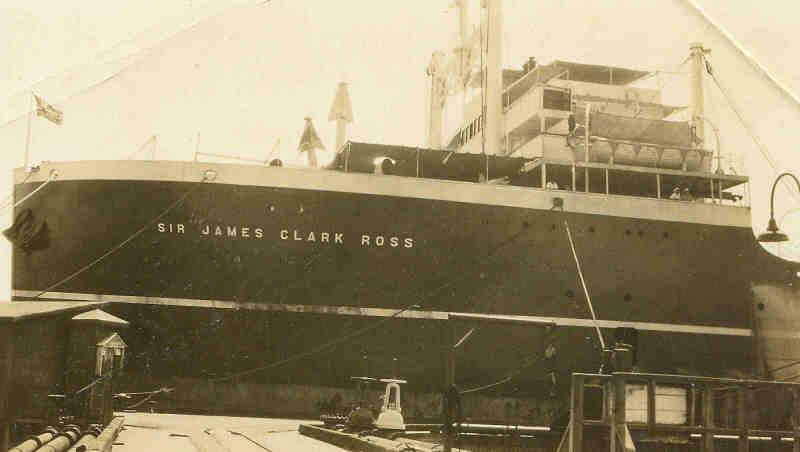 AND LAST, THE DECK OF THE WHALER. SHE WAS USED TO CARRY AIRCRAFT AND LANDING CRAFT IN WORLD WAR II.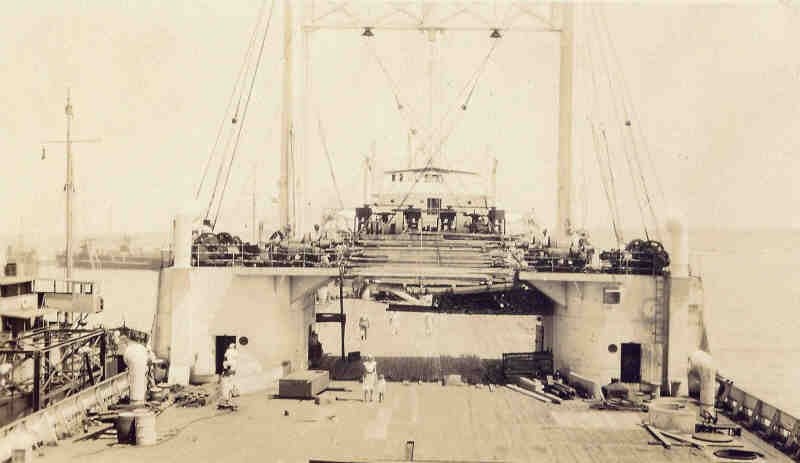 TO RETURN TO THE LAGO REFINERY DIRECTORY CLICK HERE