PAM MATHIASEN'S SCRAPBOOK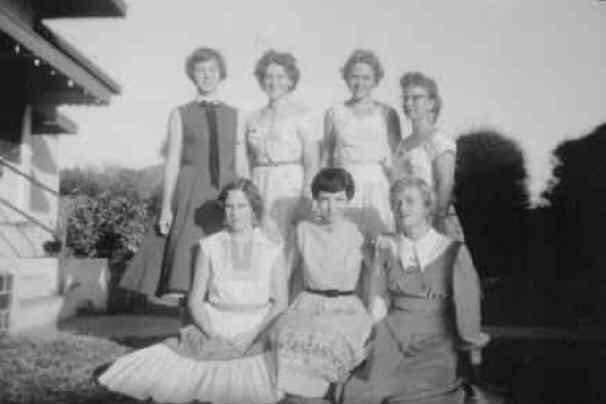 Pam Mathiasen, Maureen Daly, Dee Chapman, Stina Hoglund, Alice Eaton, Thelma Schoonmaker, Eleanor Meisenheimer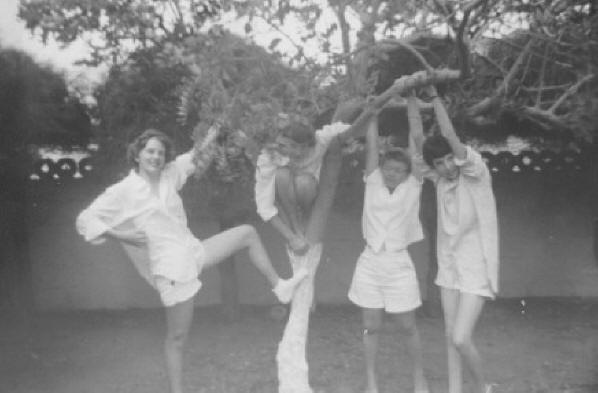 Monkeying around in Pamís garden, Alice Spitzer, Pam Mathiasen, Stina Hoglund, Thelma Schoonmaker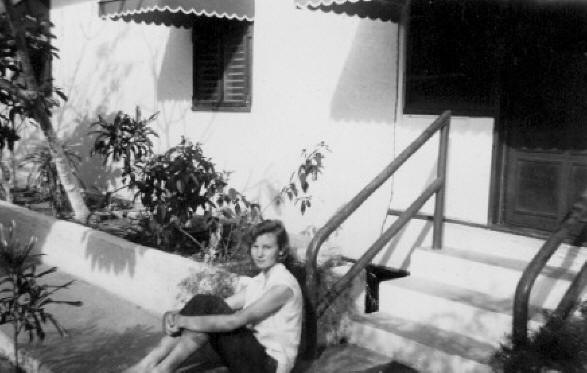 Pam Mathiasen outside front steps of the typical 2 bedroom bungalow.
PAM & SHIRLEY RIMMER TOOK A TRIP TO BONAIRE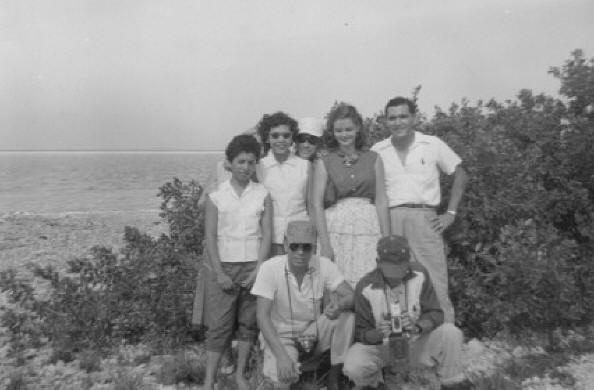 Shirley with other passengers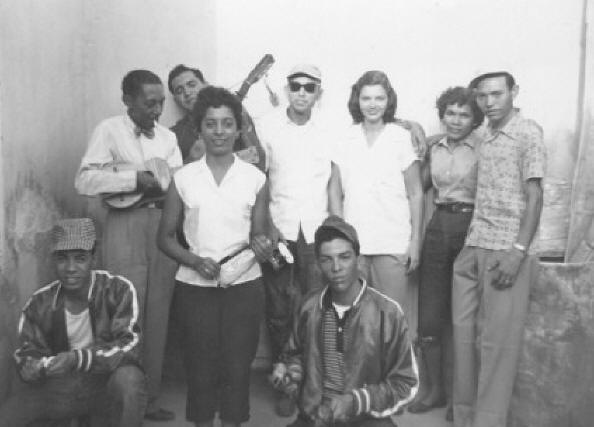 Another photograph of
Shirley with other passengers who make the trip on the m. s. William Johnson.
Shirley and Pam in Bonaire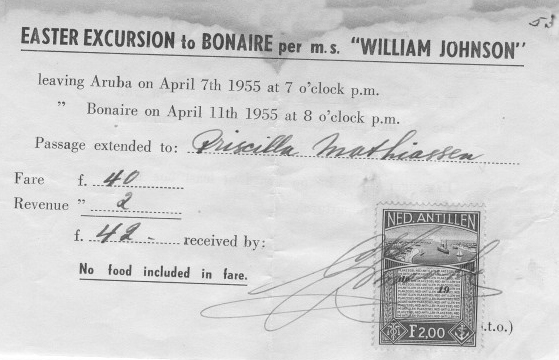 Ticket for the trip to Bonaire on the m. s. William Johnson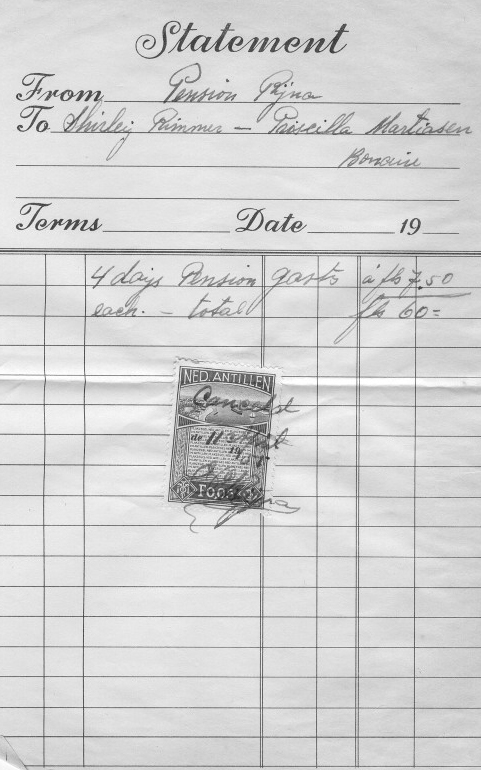 Statement for 4 day stay at the Pension Pijna (sp) for both Shirley and Pam.
View of the Aruba landscape in the 1950's.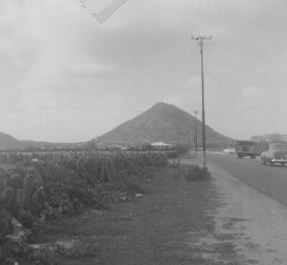 Hooiberg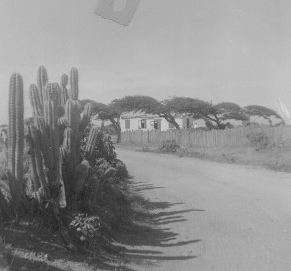 Divi divi trees, the cunucu, an Aruban house and a cactus fence along the road.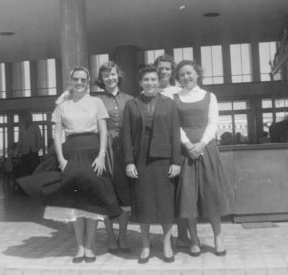 Alice Spitzer, Pam Mathiasen, Elaine Gruenberg, Janet Updike, Sharon Pace all going off to College.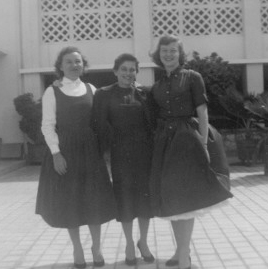 Sharon, Elaine, Pam (all heading to Cornell University)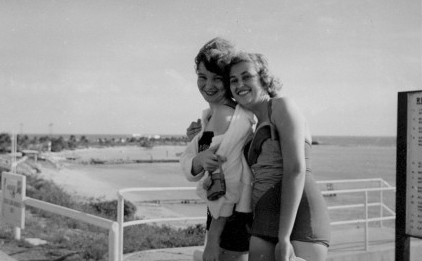 Pam Mathiasen and Eleanor Meisenheimer in the parking lot at the top of the steps to the Big Dock
Pam played host to the Dutch Essayist who won a prize, a trip to Aruba, for her essay. This is from the Aruba Esso News, September 21, 1957.
Emmi Willemsen, daughter of the police commissioner (wtih back to camera}, Ray Burson (glasses), Richard Beers, Pam
Mathiasen, Warren Norcom and Rickje Brandt having lunch.