NORMAN YOUNG'S SCRAPBOOK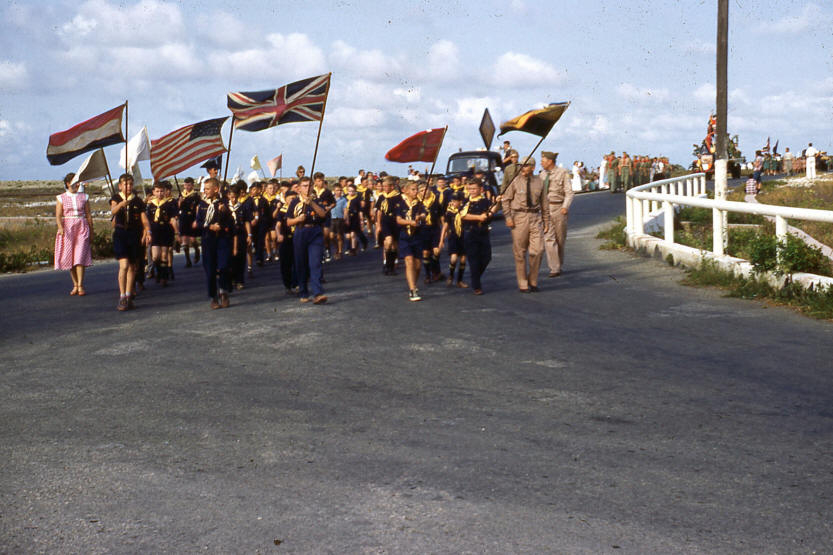 Pieter Updike, Norman Young and Bob Pearson carrying the flags in the scouts parade for the Queen's birthday - don't know the year. Behind them are Mark Rimmer and Don Smith.
---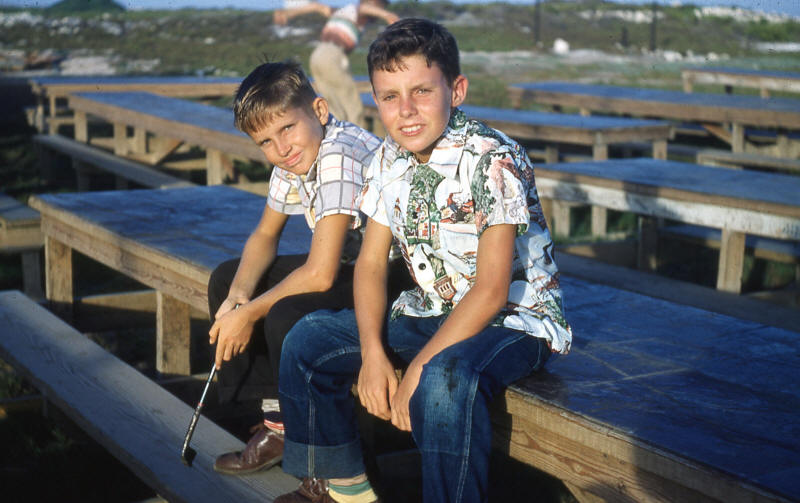 Andy Smith and Adrian McCall at the Picnic Grounds for Norman's 10th Birthday.
---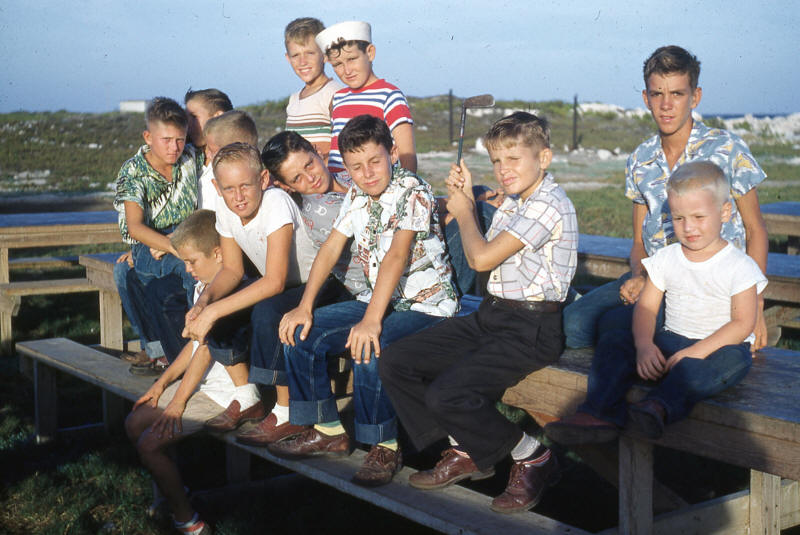 (left to right) John Shackelton, Kyle Spitzer (apparently whispering in John's ear); me, Norman Young, (hidden behind Jimmy Morris), Dave Lopez (looking bored) Joe Kling, Andy Smith, Adrian McCall, Jim Roby and my little brother Kenny. Behind are Cliff Chapman and Fletcher Dunbar at Norman's 10th Birthday.
---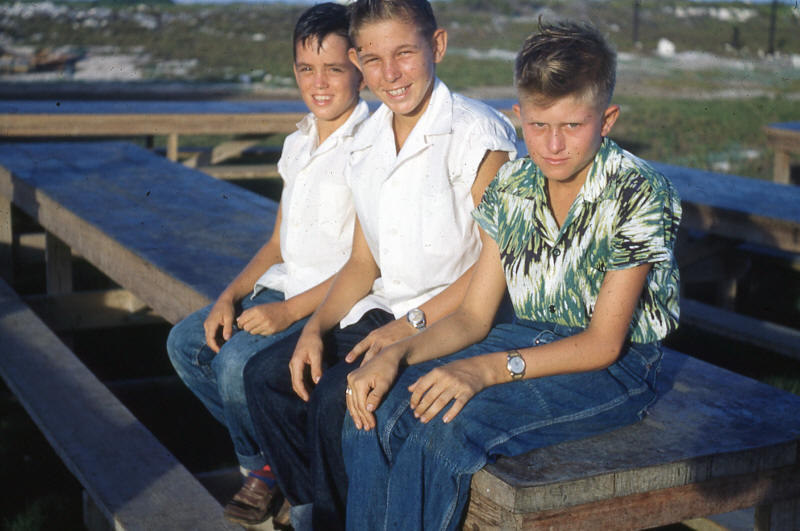 Dale Rimmer, Kyle Spitzer and John Shackelton at the Picnic Grounds, again the same birthday party.
---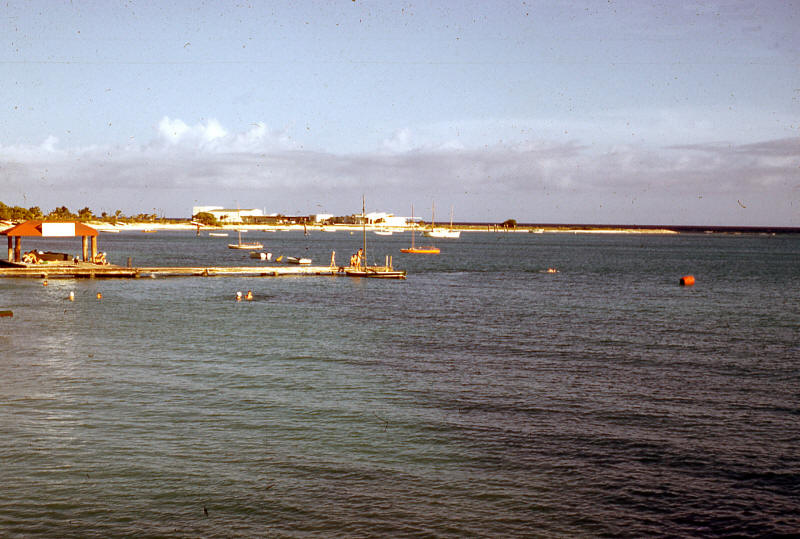 Roger's Beach.
---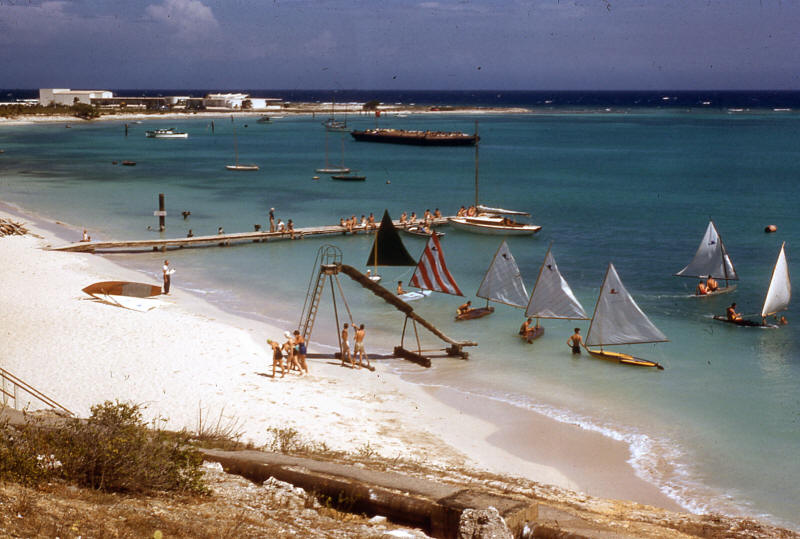 Roger's Beach, Dan's note, that may be the barge used for the 4th of July fire works.
---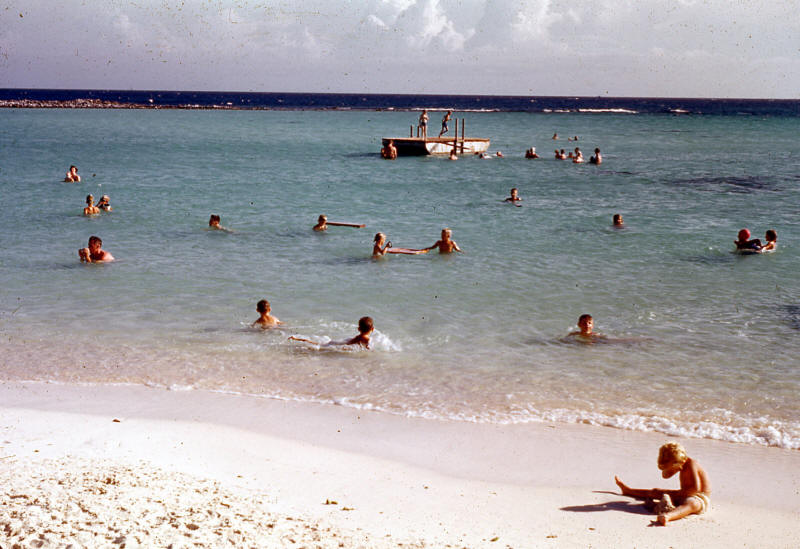 Baby Lagoon.
---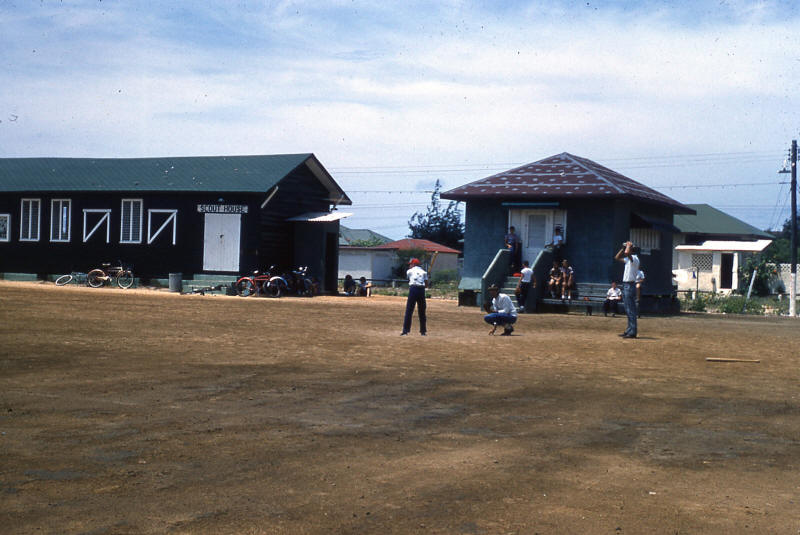 Baseball in front of the Scout House. I think that's me, Norman Young, batting and Jim Roby catching.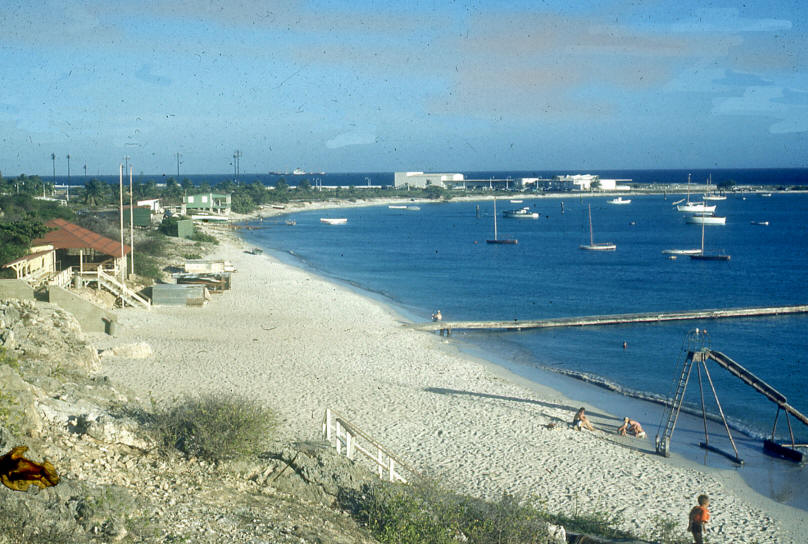 Roger's Beach and Esso Club, slide is there.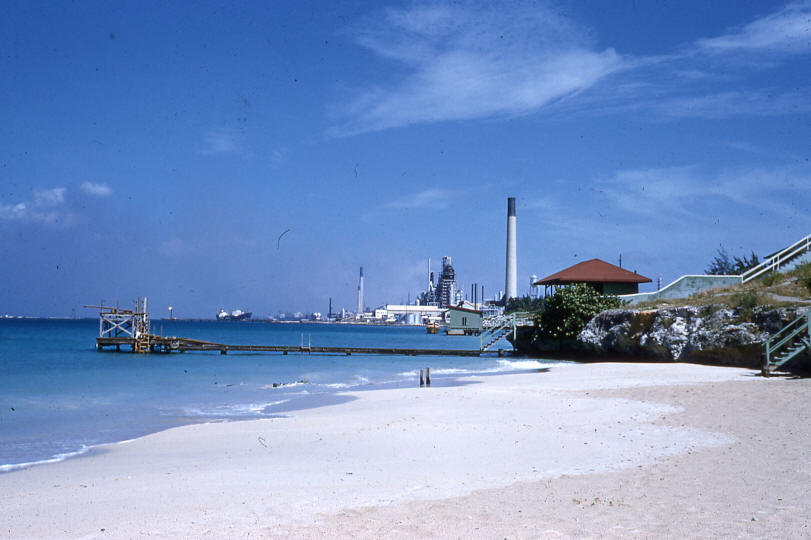 Refinery and Big Dock, slide is gone.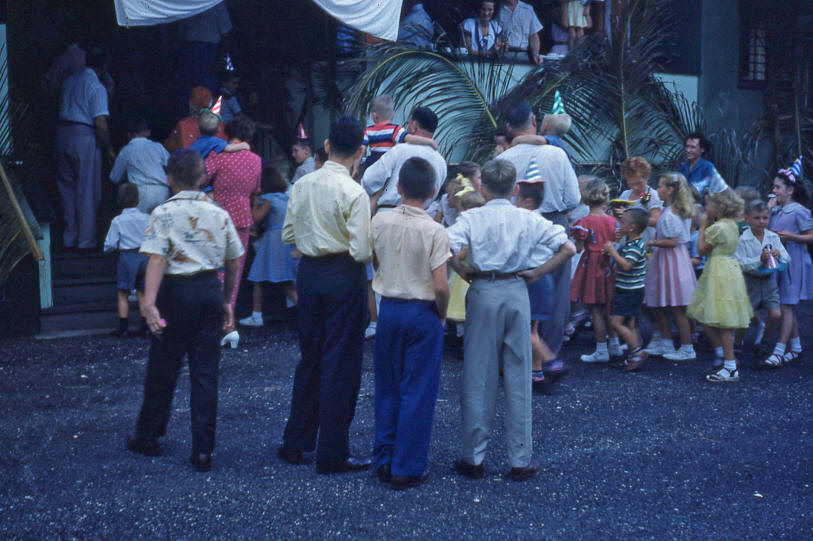 Marine Club Christmas party. Back views are: Norman Young, Danny Lynch, Andy Smith, Adrian McCall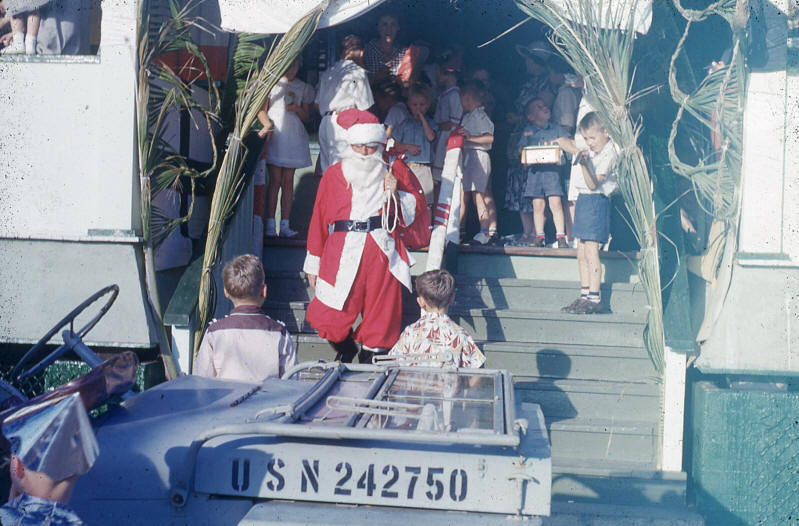 Santa Claus coming out of same party.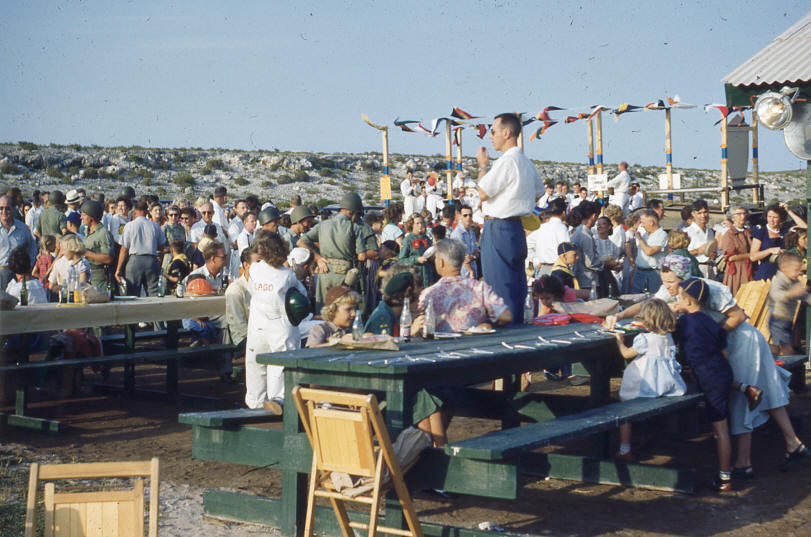 4th July picnic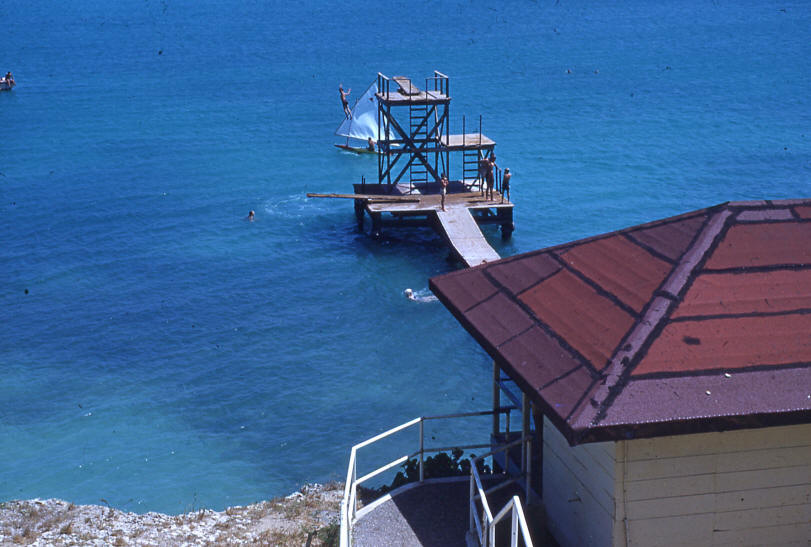 Fun at "Big Dock"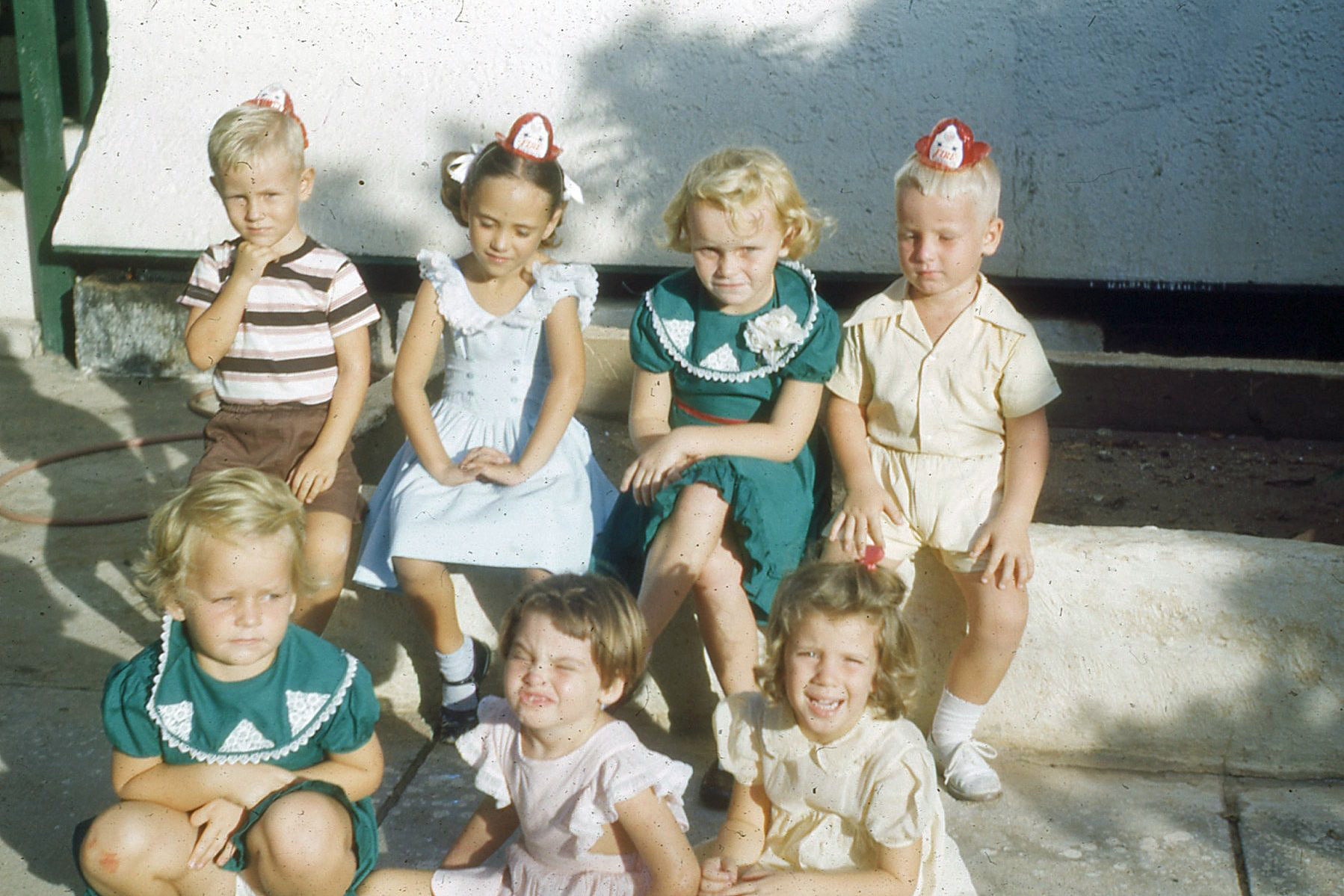 My brother Kenny's birthday party--maybe 1952 when he was 4
Kenny is at right end of back row. On his right is Helen MacDonald. The two kids to her right I don't know.
Front row are Rosemary MacDonald,Susan Storey,and Elisabeth Hughey (left to right)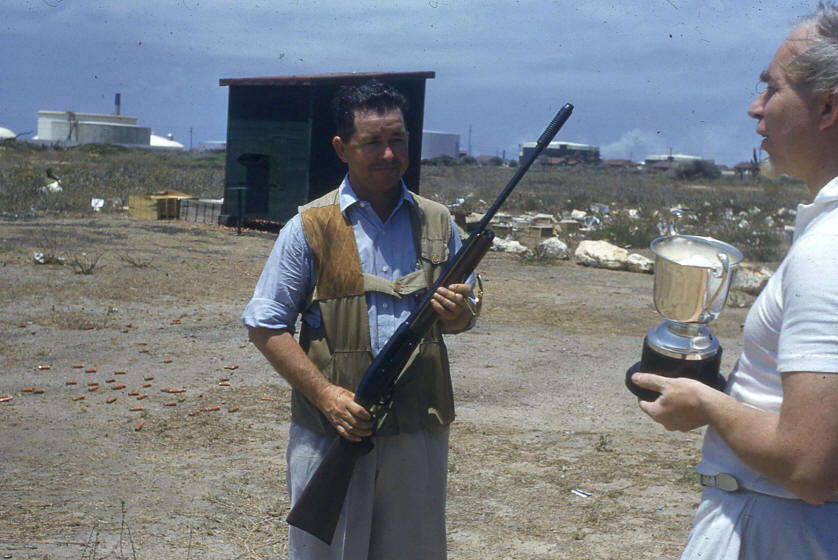 Cary Daly at skeet club, receiving cup from Doc Volmer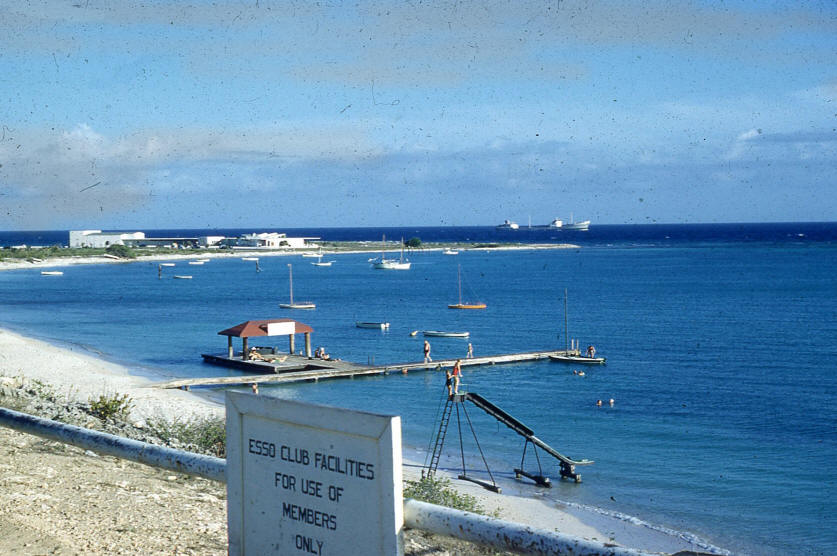 Roger's beach seen from the road below the church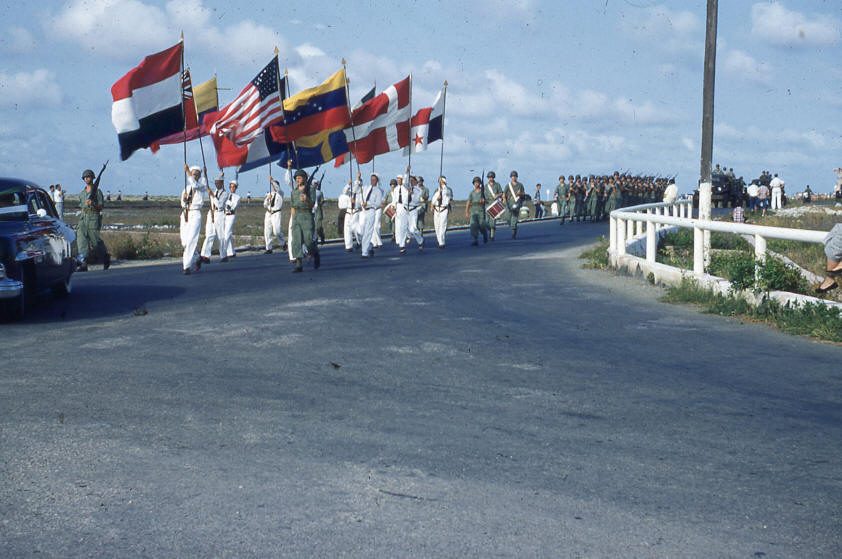 Queen's Birthday parade--out front with the Dutch marines are our Sea Scouts or real navy

.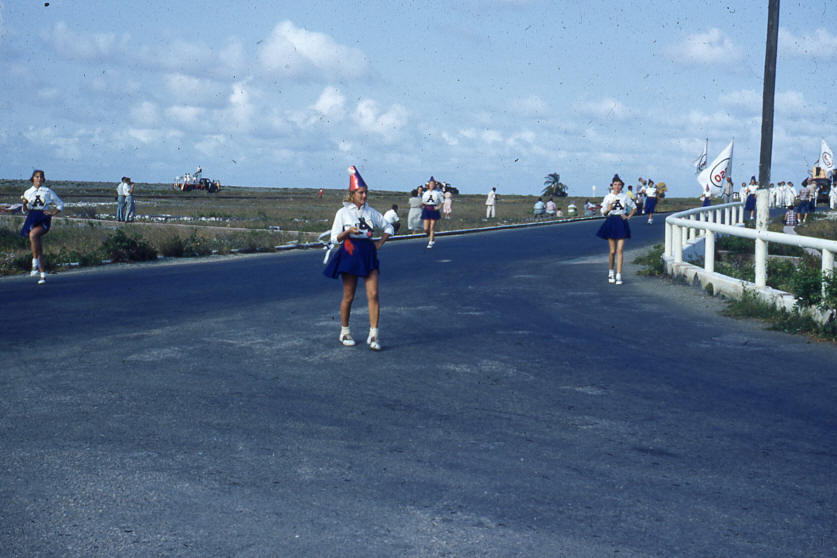 Same parade--majorettes are Grace Macrini front & center ,Gloria Fulton on the right by the fence
the other I don't know
Same parade. Cubs out front--I think Phil Hemstreet has the red flag, don't know the rest.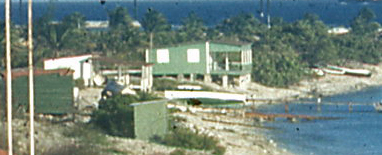 One of Party Houses along the Big Lagoon.