NATURAL BRIDGE HAS FALLEN DOWN
Today, September 2, 2005 Aruba lost a landmark and natural wonder with the falling of Natural Bridge.
The next three photos of the fallen bridge are from
Yvonne van der Putten-Brinkman.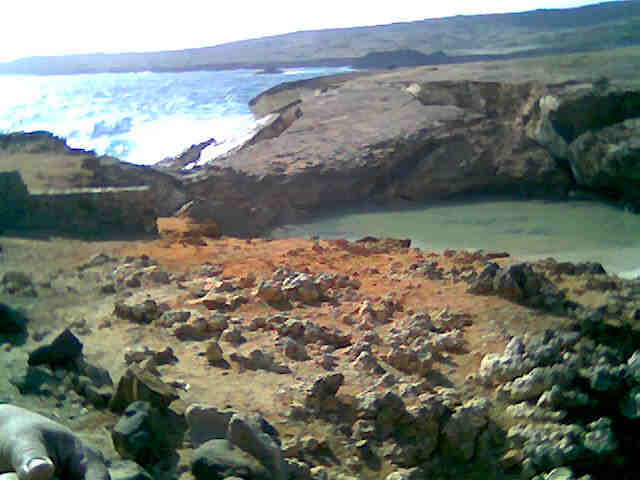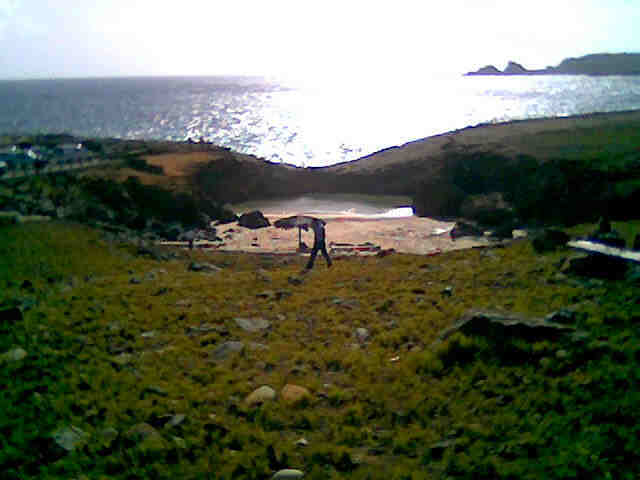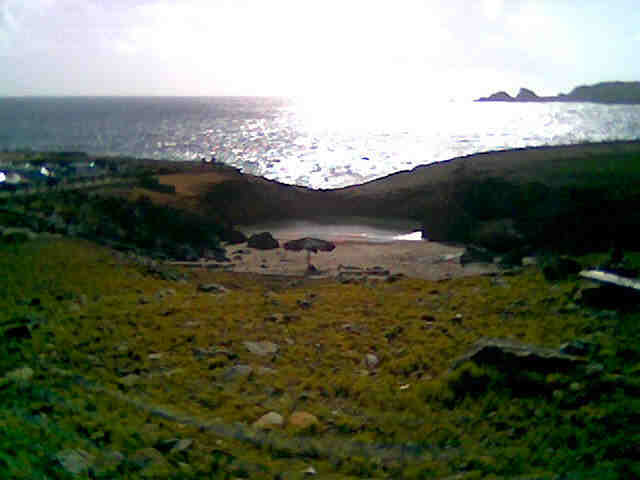 This photo by Homer Wait shows Natural Bridge as it was, before it fell on Sept. 2, 2005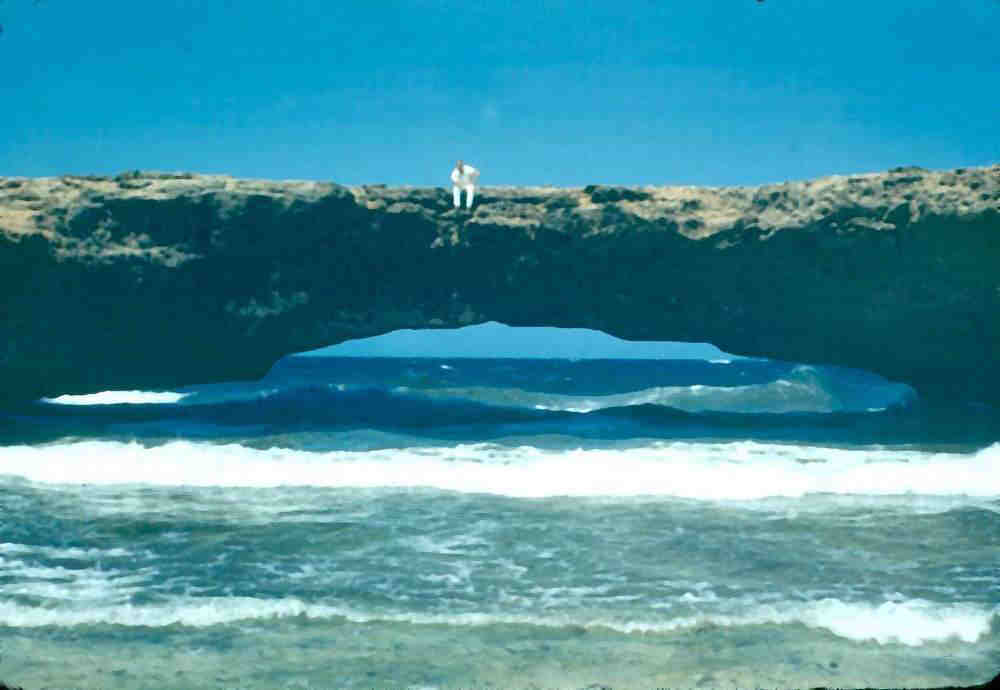 A view of Natural Bridge from the air, taken by Steve Fremgen in 2004.
The following photos taken from Larry Riggs email are courtesy of Patrice (Arends) Hawkins. The note with these photos say Natural Bridge fell around 6:00 am 10/2/2005.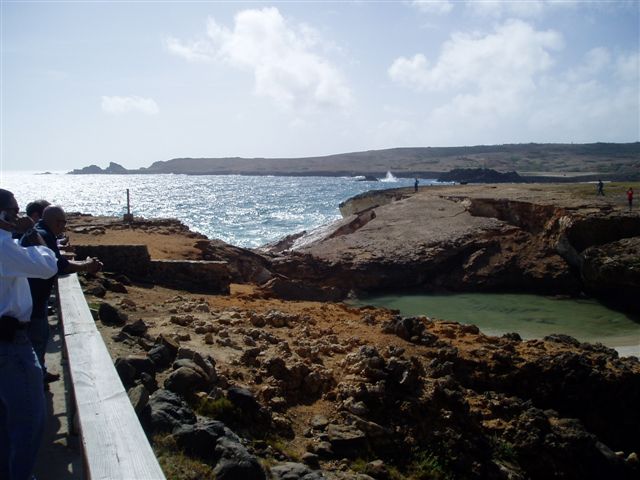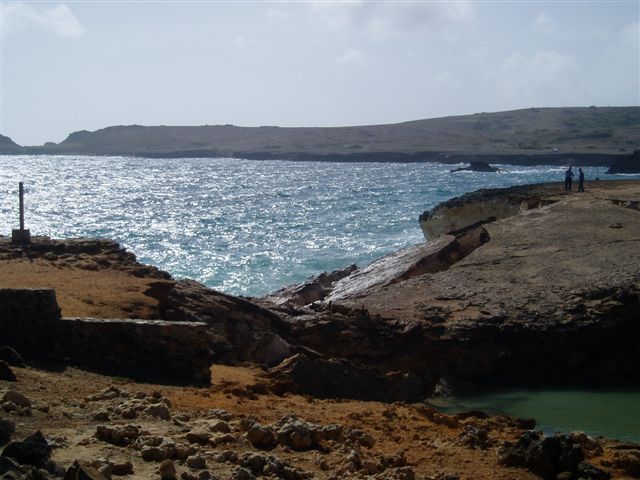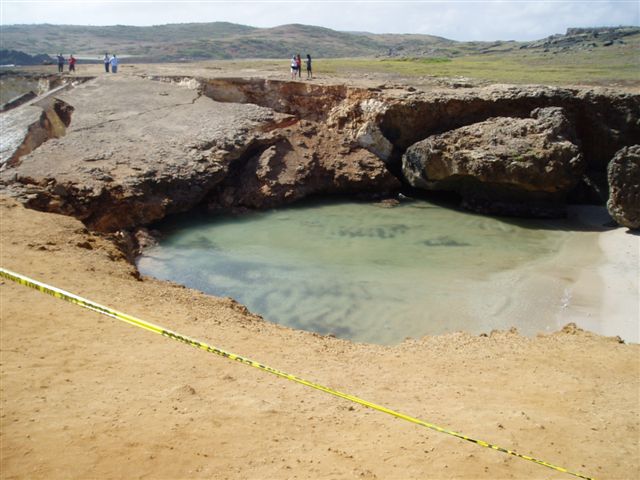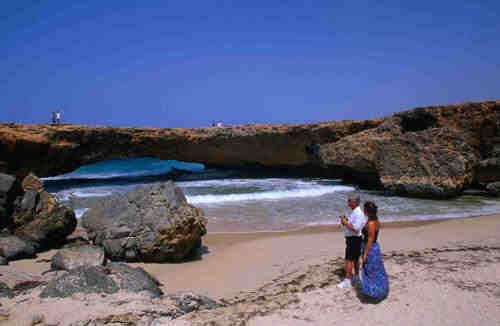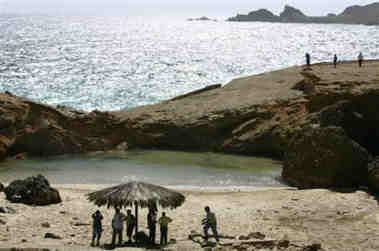 A sad loss for the people of Aruba.
SEE MORE PHOTOS OF THE FALLEN NATURAL BRIDGE