MITZI RAE'S SCRAPBOOK
Mitzi has sent more photos, click on this line to see the new photos.
RUTH FLETCHER, BETTY PAKOZDI & HELEN EDER AT THE AIRPORT ON AUGUST 15, 1954, THE DAY MITZI LEFT FOR COLLEGE.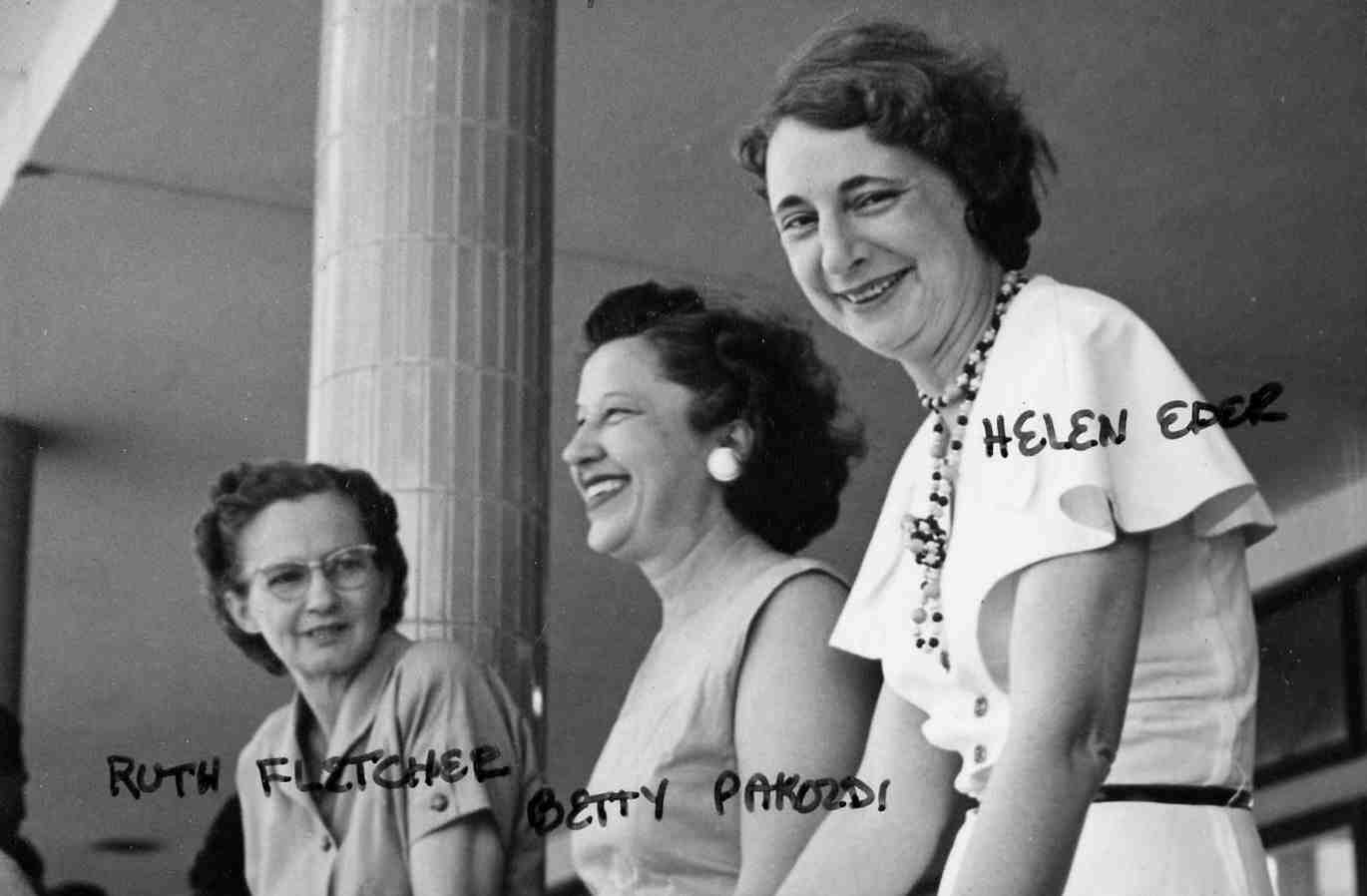 MISTY'S HOUSE, BUNGALOW 385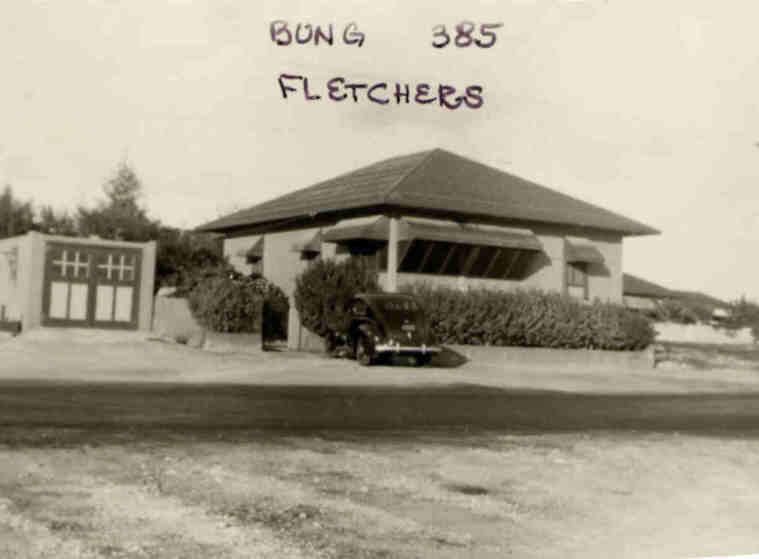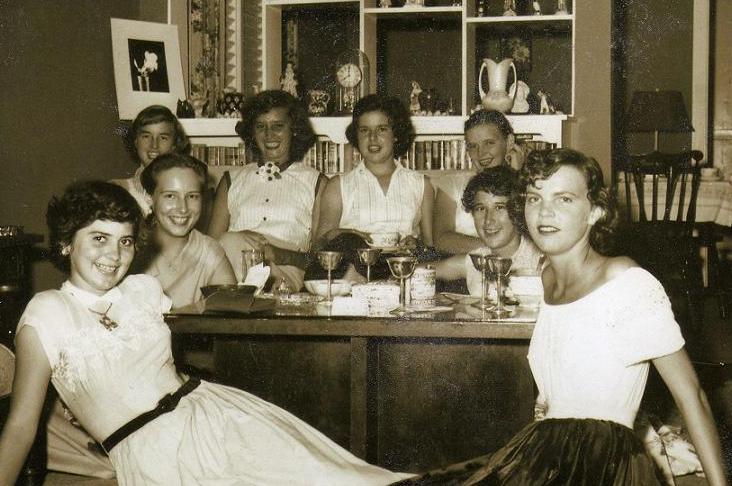 Brenda Engle (Wilmes), me, Lura Fields (Ward), Pat Pakozdi (Borbonus), Marge DeLoach (visitor to Aruba), Beverly Brown (Wade), Martha Sue Lloyd and Gloria Fulton.
Here's a new picture for my scrapbook in your Aruba site. This was taken in 1953 when I hosted a hen party for my Lago gal pals. Note the cocktail glasses on the table. My dad (Clyde Fletcher) took this picture of us. He has just told us to say "Cheese" but we look like we're all a little over the top with the alcohol consumption.....and BTW we were drinking that old Aruba favorite...Manhattan's.
More photos from Mitsy. This one of the Big Dock taken from Rodgers Beach with the barge working on the dock.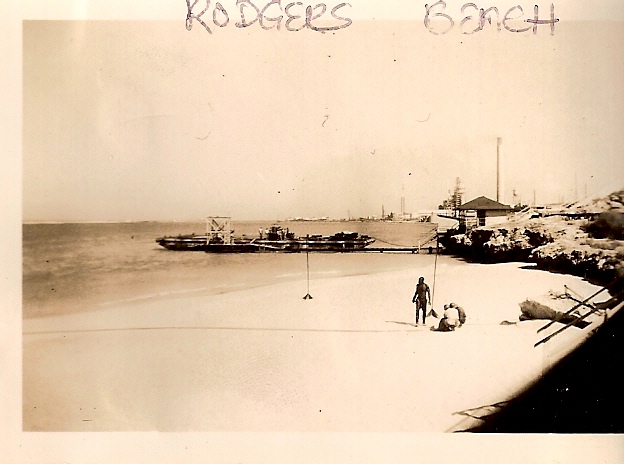 Mitsy's Girl Scout troop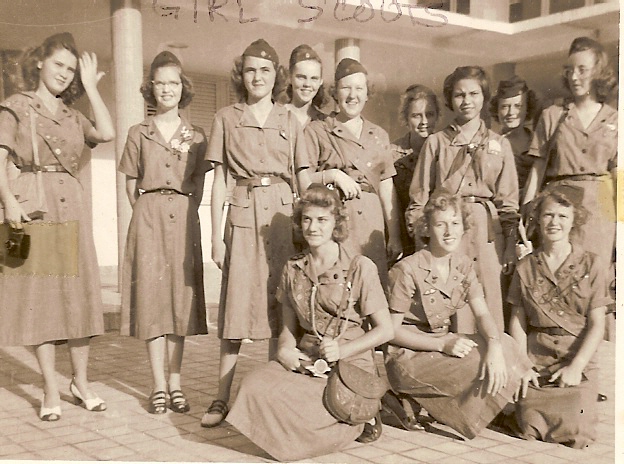 Left to right, standing: Rose Ann Moyer, Kay Norris, Sharon Carroll, Gloria Fulton, Mary Kidd, Elna Harris (?), Nancy Koopman, Thea Perrin, Aileen MacReynolds. Front row: Grace Macrini, Yvonne Hagendoorn, Nettie Gregersen
---
Mitsy has sent some more photos, March, 2007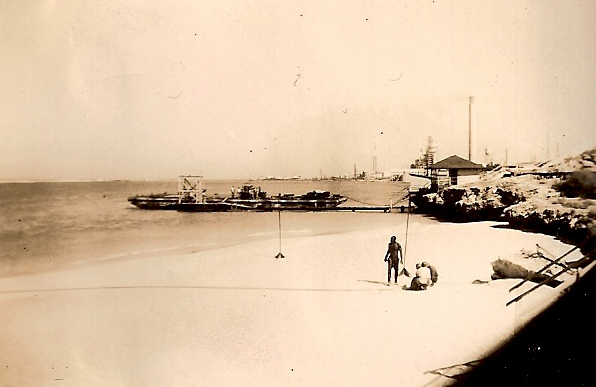 This photo is Rogers Beach and the Big Dock, the barge is making repair to the Big Dock after the huge tsunami-type waves damaged the dock. This occurred about 1949.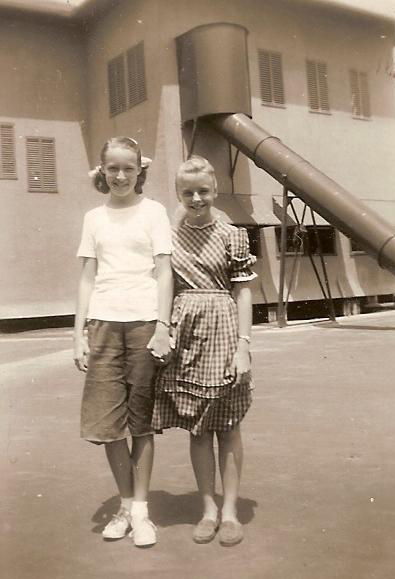 This photo is of Elna Harris and Mitsy, taken in about 1950 on the Elementary School grounds.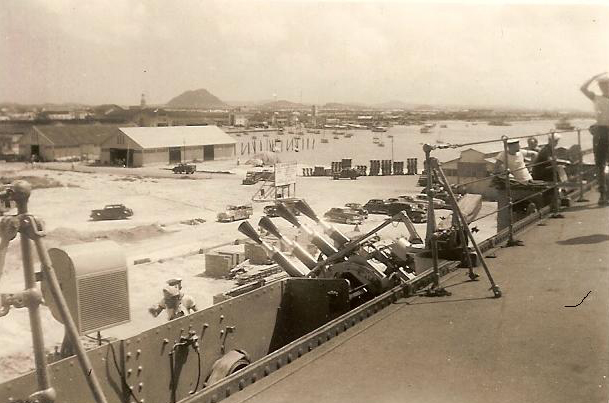 Photo taken from the deck of a US naval ship that visited Aruba and hosted a tour of the ship.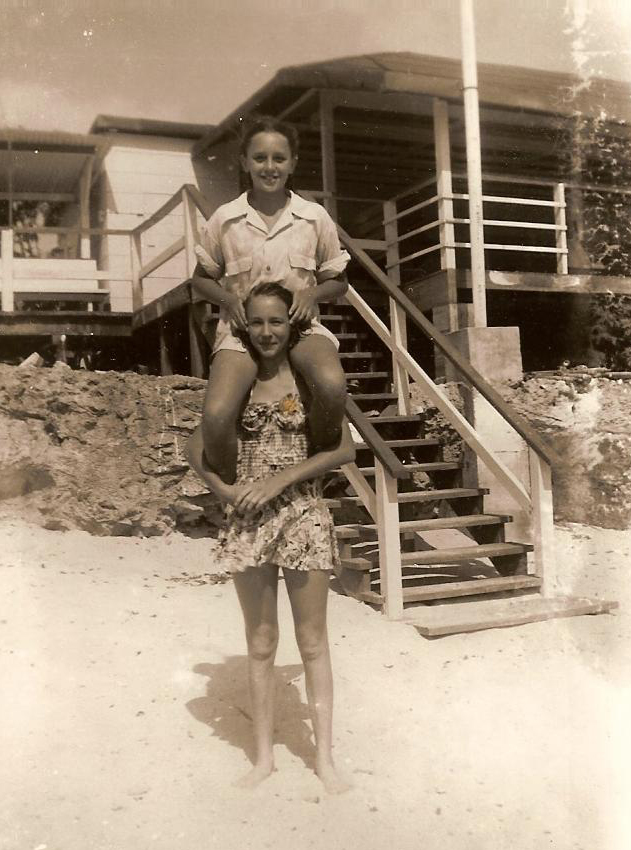 Pat Pakozdi and Mitsy on Rogers Beach.