PRAISE FOR LAGO REFINERY IN WW II
The telegram below, sent in by Vicki Brown Markle from her father's files, Ken Brown. The cable to Chester F. Smith, president of Standard Oil of NJ requesting that they produce as much 100 octane aviation gasoline as possible.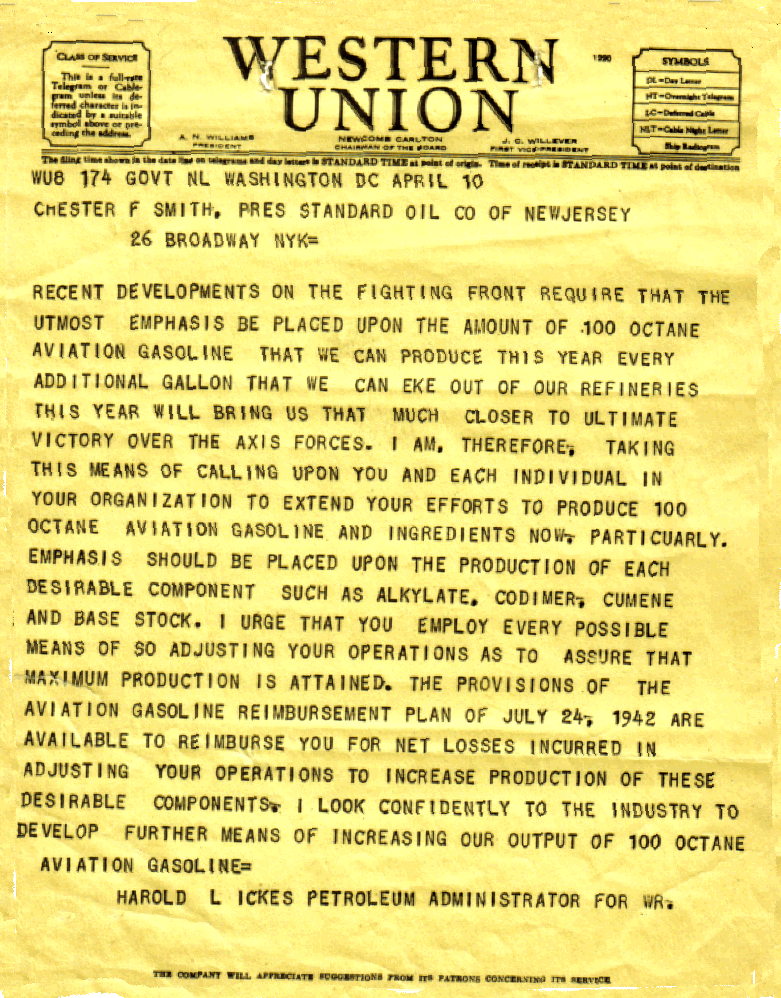 A letter from the Under Secretary of the Navy praising the work being done by the Aruba refinery in helping the war effort. Also from the files of Ken Brown.