LAGO SERVICE AWARDS
Lago awarded pins for so many years of service. Below is Mr. Brinkman's 20 year service award.
TWENTY YEAR SERVICE AWARD TO MR. BRINKMAN.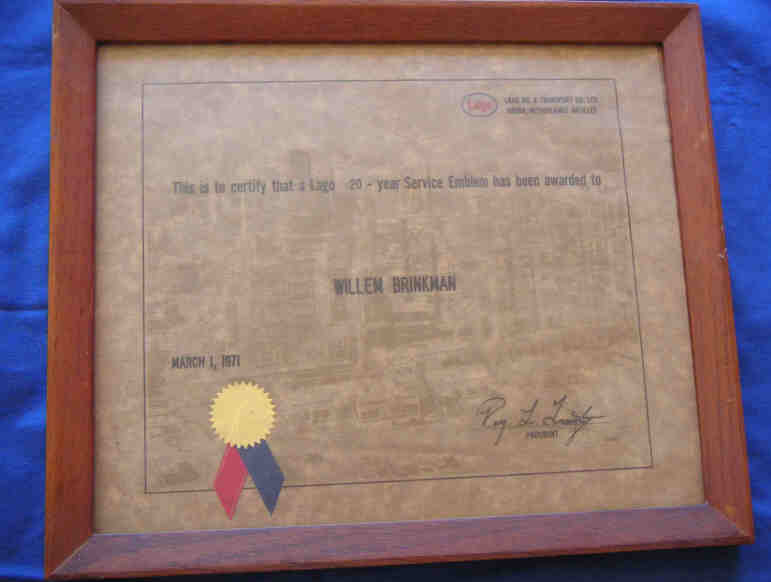 AND THE 20 YEAR PIN TO GO WITH THE AWARD.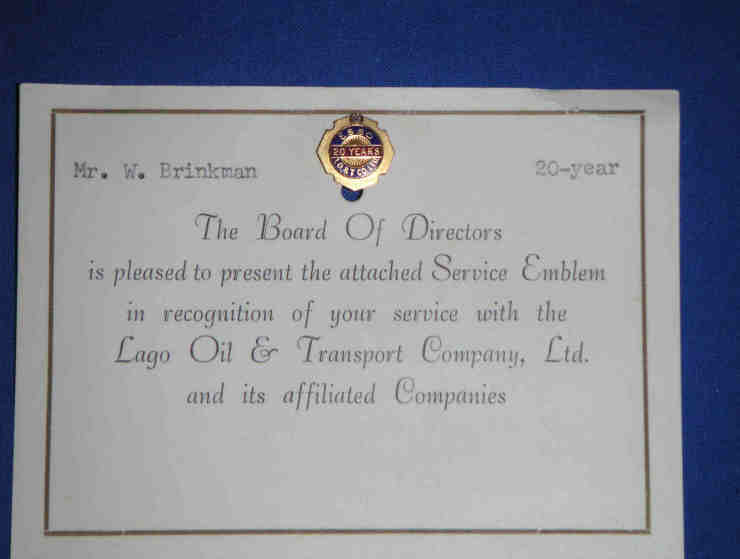 CLOSE-UP OF THE PIN.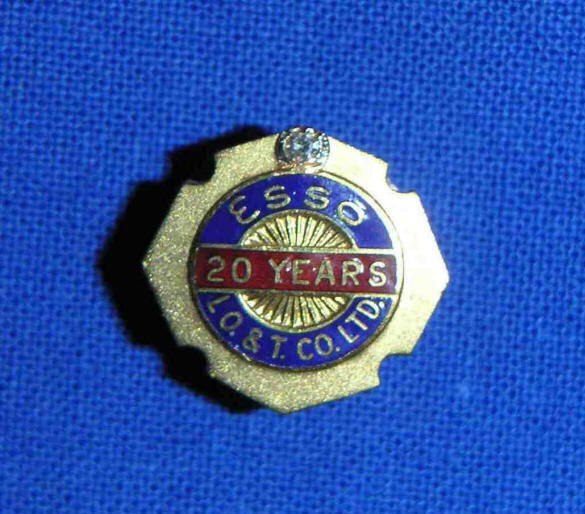 AWARD TO MR. BRINKMAN FOR 33 YEARS OF SERVICE WHEN LAGO CLOSED.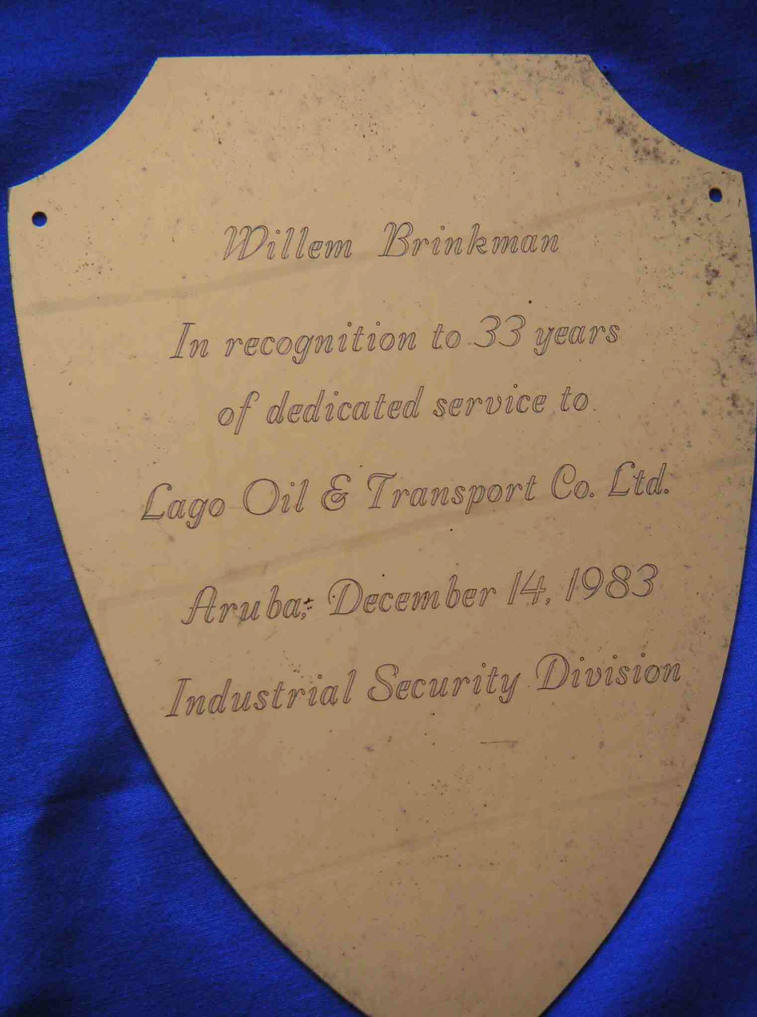 In addition to pins give for 10, 10 and 30 years of service the Company gave every employee a gold Omega wrist watch for 25 years service, below is the watch my father, Paul E. Jensen, received for 25 years of service.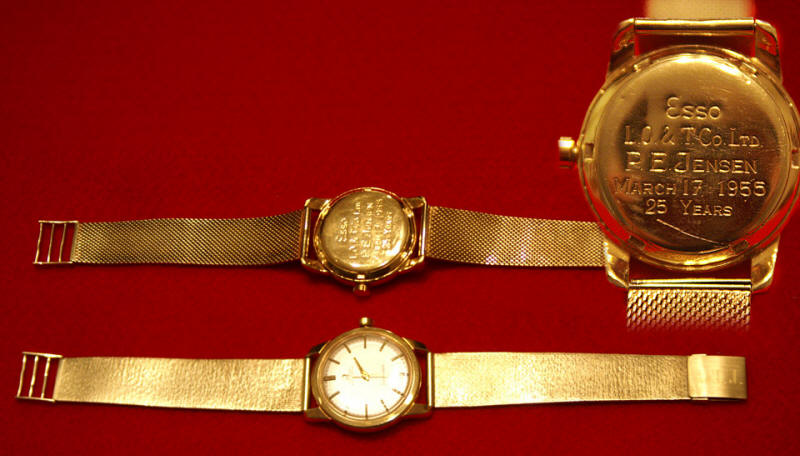 RETURN TO THE LAGO REFINERY DIRECTORY